Cinnamon is an edible plant primarily used in cooking to enhance the taste of dishes. However, this perennial plant has other surprising properties. Indeed, it is very beneficial for plants. You can use it for your garden plants, or for indoor grown plants. That said, learn how to use cinnamon to keep insects and mold at a distance from your indoor plants.
To protect your indoor plants from ravaging insects without harming your vegetation, you can use natural ingredients that you can easily find in your kitchen, such as cinnamon. This spice used in cooking, in sticks or powder form, is very beneficial for your indoor plants.
So, how can you use cinnamon to protect indoor plants from insects and mold?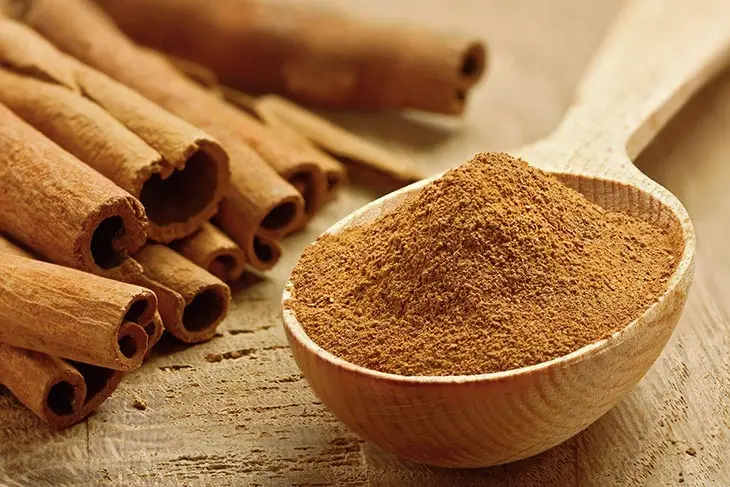 Cinnamon is very beneficial for indoor and garden plants as it possesses antibacterial, antifungal, and insecticidal properties. This spice can be used to protect your plants from fungi, fungal diseases, and also insects that ravage them like gnats, ants, whiteflies, and spider mites. Indeed, the strong smell of this plant is very effective in repelling pests and nuisances. For this, all you need to do is sprinkle cinnamon on the plant soil to prevent mold development and fend off parasite attacks.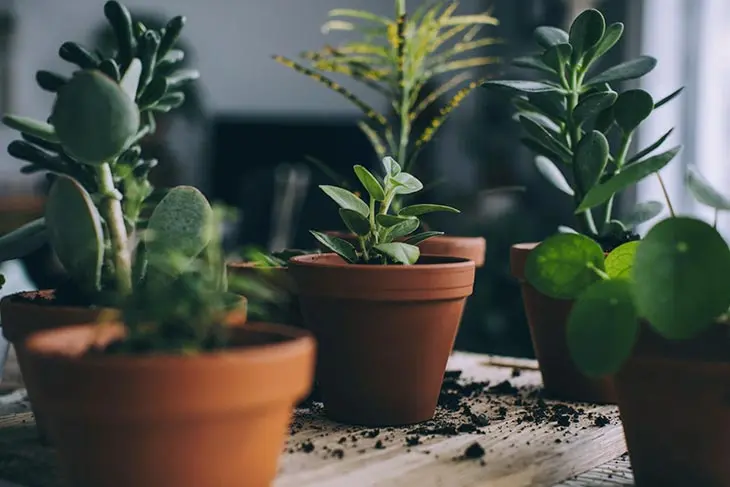 How to use cinnamon in the garden?
Cinnamon has several benefits for your garden plants.
1. Cinnamon to prevent cryptogamic diseases
For healthy plants, consider using cinnamon in your garden. This spice can be used pure to prevent cryptogamic diseases. To do this, simply sprinkle a little cinnamon powder at the base of plants sensitive to mildew, rust, or powdery mildew.
2. Cinnamon to protect seedlings from mold
Because of the humidity, mold spores can attack seedlings. The fungicidal action of cinnamon comes into play to protect them and facilitate their growth. For this, mix in a bowl, half a liter of water, two tablespoons of cinnamon, and an aspirin tablet. Let it sit overnight, then dip the cuttings in this solution. Aspirin stimulates root growth, and cinnamon protects against mold and fungi.
3. Cinnamon to prevent damping-off of seedlings
Damping-off is a cryptogamic disease that affects seeds and seedlings, preventing their growth or causing the death of young seedlings. To fight this disease, nothing is better than cinnamon. For this, simply sprinkle this spice on the soil, just after sowing the seeds. Repeat the operation after the appearance of young seedlings to keep them alive.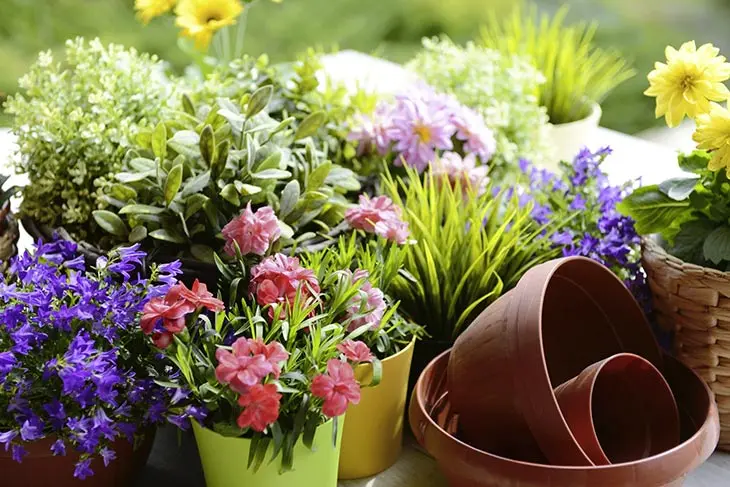 4. Cinnamon for healing plants
Cinnamon can also be used to disinfect and heal cutting wounds of plants. After pruning your plants, you can use cinnamon to heal the wounds, to prevent the development of cryptogamic diseases caused by fungi. For this, sprinkle a little cinnamon directly on the cut part of the plant.
5. Cinnamon to ward off pests from plants
To keep ants away from your plants without using insecticides, you can sprinkle cinnamon on the ants' paths. You can also use cinnamon to keep cats away from your vegetable plants. Indeed, these felines do not appreciate the smell of this spice. For this, plant cinnamon sticks in the soil.
6. Cinnamon as a rooting hormone
Cutting is a way to multiply certain plants, which involves taking a fragment of the parent plant to plant it and give birth to a new plant. This detached part of the plant is called a cutting. That said, it is advised to apply a rooting hormone to the cuttings, to promote their healing and rooting. The rooting hormone also serves to protect the cuttings from rot. For this, you can use cinnamon, which acts as a natural rooting hormone. Simply dip the cuttings in cinnamon before sticking them in the ground.
Thanks to cinnamon, you will protect your indoor plants from insects and molds that ravage their foliage. This spice is also beneficial for your garden plants. It can indeed protect them from pests, as well as from cryptogamic diseases.