Decorative indoor plants are ideal for beautifying the home and adding an exotic touch. Some plants are low-maintenance, requiring minimal water and proving resistant to pests and fungal diseases. These plants are particularly suitable for individuals without a green thumb. Here, we'll explore five indoor plants that are hardy and perfect for decorating your home.
Brighten up your indoor space all year round with these resilient indoor green plants. They have the advantage of withstanding pests, and consequently, have a longer lifespan.
Resilient Indoor Plants
1. Sansevieria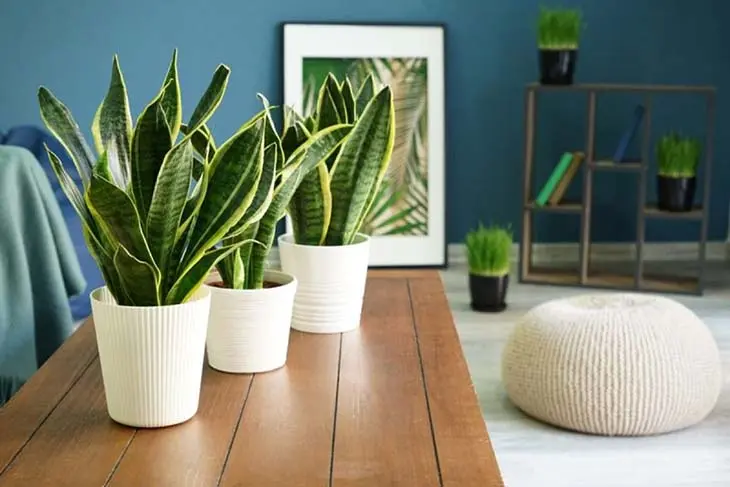 Sansevieria, also known as the snake plant or mother-in-law's tongue, is a perennial with olive-green or variegated foliage, which means it has yellow edges. This succulent plant can be grown both in pots and in planters. Besides decorating your interior, sansevieria is effective in purifying the indoor air. With its depolluting properties, it can absorb toxins such as benzene, which comes from paint and varnish, or trichloroethylene that emanates from certain cleaning products.
To care for your sansevieria, keep it away from drafts and heat sources such as radiators. Water your plant only when the soil is dry. This succulent can retain water thanks to its fleshy tissues, which is why you should reduce watering in winter. As for the substrate, choose a cactus potting mix, mixed with a little sand. Sansevieria appreciates a sandy and well-drained soil. Avoid fertilizing your plant in winter. You can easily propagate your sansevieria through leaf cuttings or by dividing clumps and rhizomes.
Sansevieria may be subject to mealybug attacks. In such a case, clean its foliage with a cloth soaked in soapy water and rinse with clean water.
2. Beaucarnea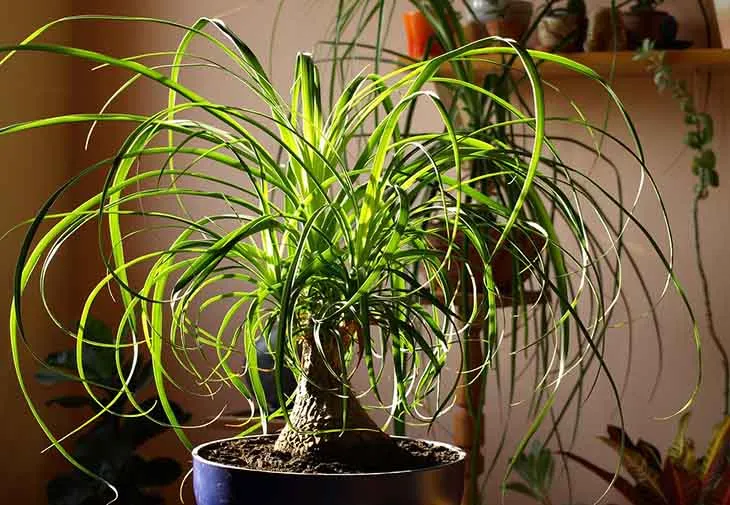 Originating from Central America, the Beaucarnea, or elephant's foot, is an easy-to-maintain indoor plant. It is a perennial succulent with persistent foliage. Its growth is slow, and it produces beautiful yellow or white flowers. This plant appreciates a neutral and rocky soil, or one composed of humus. Regarding its maintenance, Beaucarnea requires little water. Indeed, watering once a month is sufficient for the Beaucarnea to thrive. In periods of high heat, you can slightly increase the frequency of watering to twice a month. However, in winter, only water your plant when its leaves dry up. An excess can indeed cause the roots to rot. Therefore, it is recommended to place clay balls or a bed of gravel at the bottom of the pot to promote drainage and prevent rot. If you notice a cottony mass has formed on the foliage, your Beaucarnea has suffered a mealybug attack. Treat your plant as quickly as possible to prevent the rest of your plants from being contaminated. Repot your plant about every 3 years. During repotting, replace the base pot with a slightly larger one, as the Beaucarnea needs to be constrained.
3. Aspidistra
The Aspidistra is a perennial plant with persistent foliage, originating from Japan and China. It is one of the most resilient green plants. In fact, it is so robust that the English nicknamed it the "cast-iron plant". This nickname was also given due to the shape of its flowers, which resemble little shields. The Aspidistra is perfect for less illuminated houses. Indeed, the Aspidistra needs a semi-shaded exposure to thrive. Direct sunlight could burn its leaves. Water your plant twice a week in summer. The frequency should be reduced in winter. Indeed, only water the Aspidistra every two weeks during this cold period of the year. It is also advisable to occasionally mist the foliage. For your plant, prefer non-calcareous spring water and don't forget to remove excess water from the saucer or pot cover. To promote drainage, opt for a pot with a hole and place a layer of sand or gravel at the bottom. This plant appreciates drained and light soils. Choose a potting soil for green plants for your Aspidistra. Note that its multiplication is done by dividing the rhizome. The pests that can attack your plant are mites.
4. ZZ Plant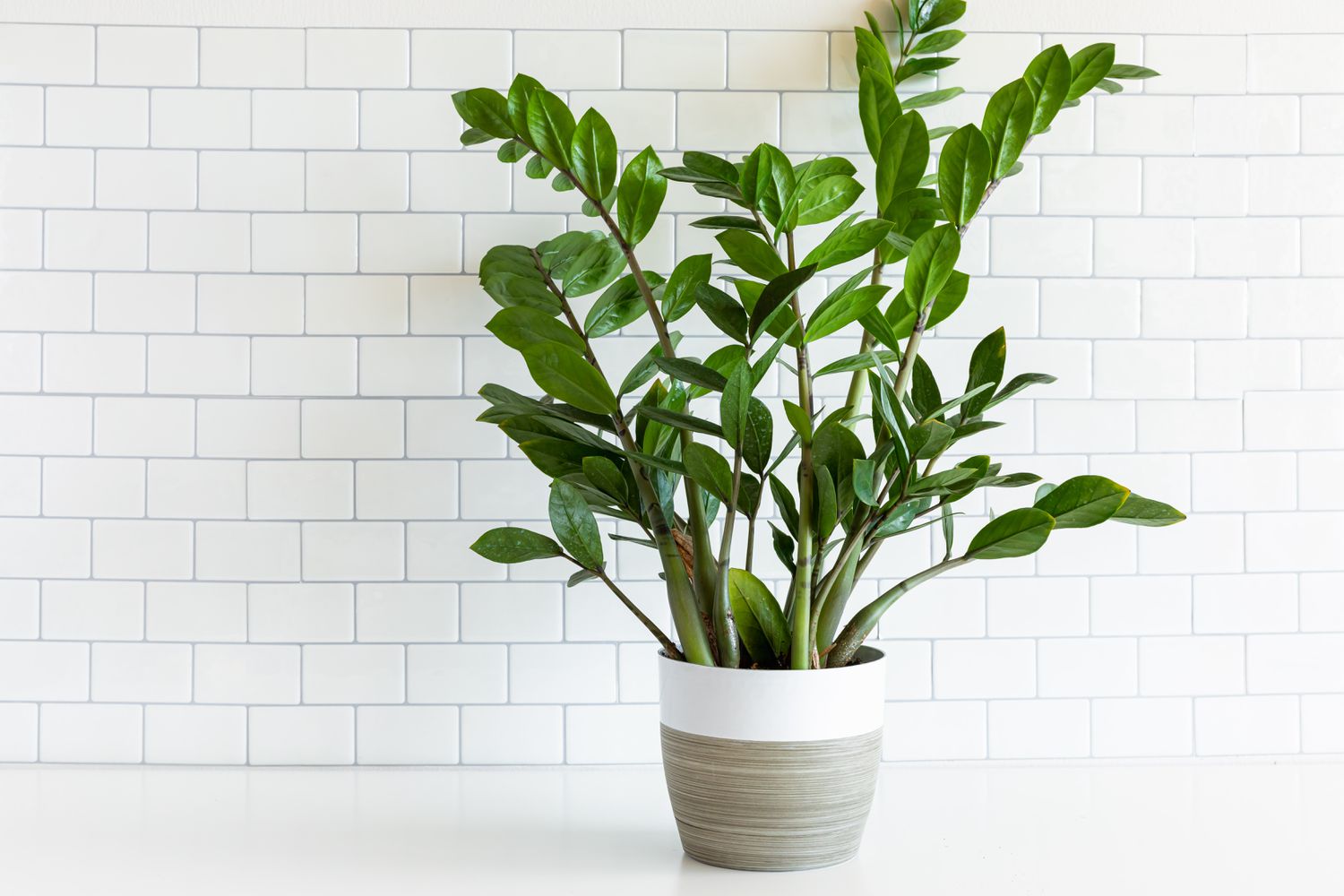 The ZZ Plant, or Zamioculcas zamiifolia, is another popular, low-maintenance indoor plant. This plant is appreciated for its waxy, green leaves and its ability to survive under a variety of conditions. It can handle low light conditions and infrequent watering. The ZZ plant is also known for its air-purifying qualities. It can remove harmful toxins like xylene, toluene, and benzene from the air.
The ZZ plant requires well-drained soil, and watering should be done sparingly to avoid root rot. Overwatering is the most common issue with this plant.
5. Spider Plant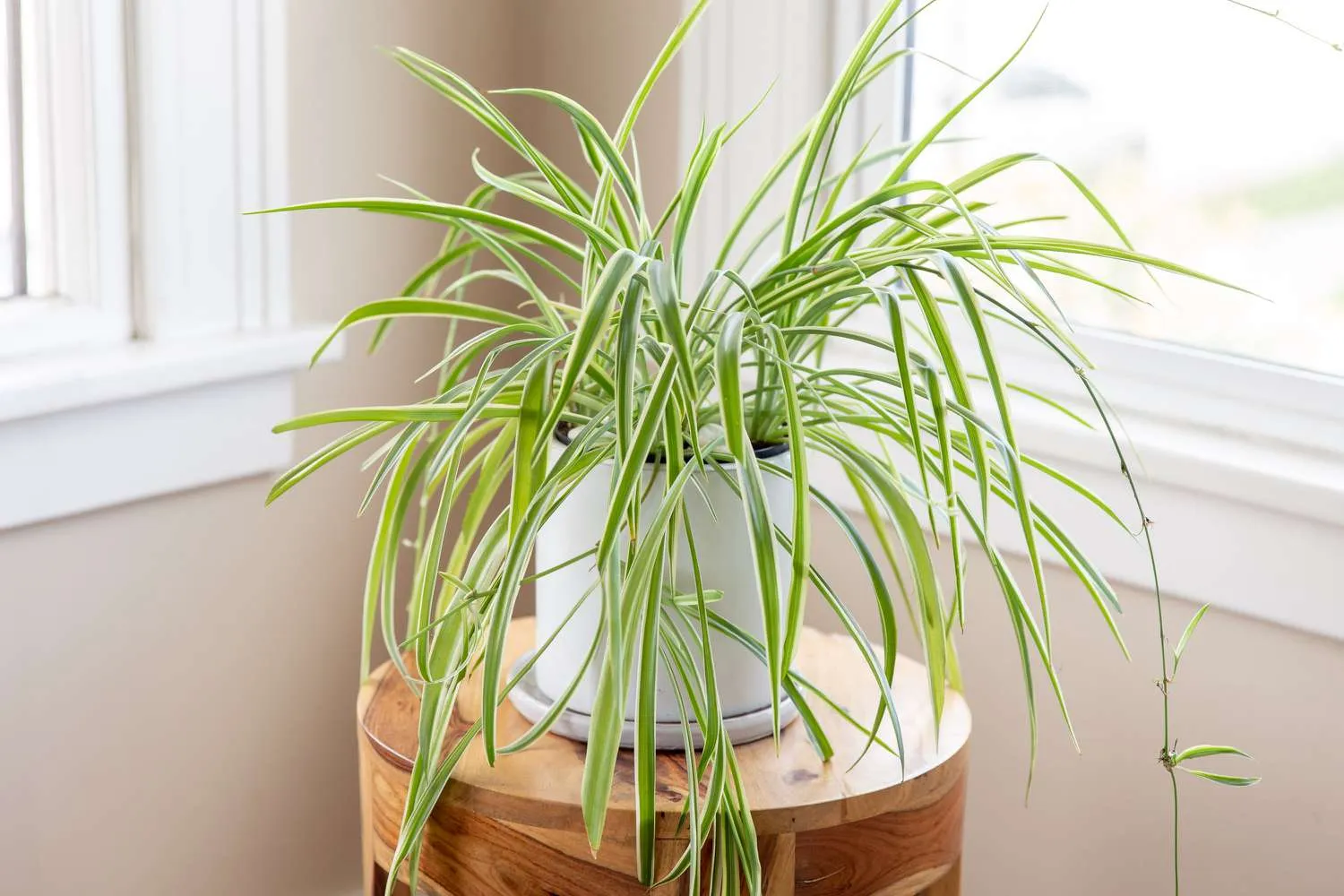 The Spider Plant, or Chlorophytum comosum, is another easy-to-grow houseplant known for its air-purifying properties. This plant is non-toxic, making it safe for households with pets. Spider Plants prefer bright, indirect light but will adapt to a variety of light conditions.
Water the Spider Plant well, but do not let it sit in water as this can lead to root rot. During the growing season, water moderately and apply a balanced liquid fertilizer monthly.
Thanks to these hardy and easy-to-maintain indoor plants, you can brighten and decorate your interior throughout the year!