When most of us think of salt, we visualize it as an essential culinary component, adding zing and flavor to our meals. But who knew that it could play a pivotal role in the gardening world too? It turns out, throwing a handful of salt to your plants might just revolutionize your gardening experience altogether. In this article, we will dig into the surprising relationship between salt and plants, and how it can help you cultivate a garden like never before.
Understanding Salt in Gardening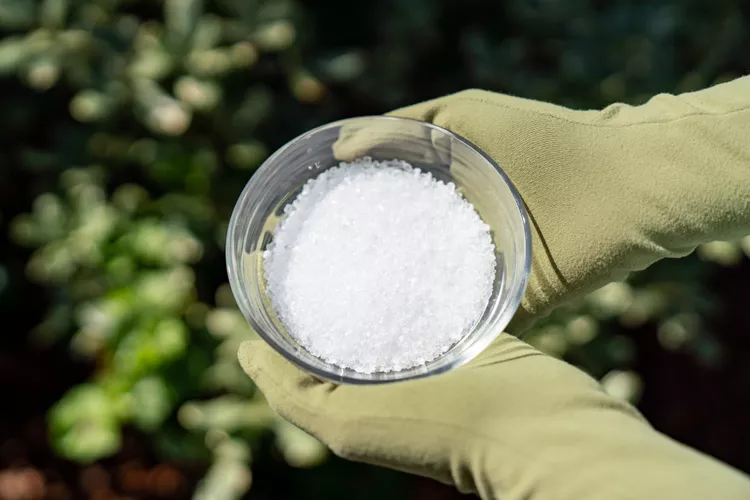 Before we delve into the beneficial uses of salt in your garden, it is crucial to distinguish between table salt (sodium chloride) and Epsom salt (magnesium sulfate). While excessive table salt can be harmful to plants due to its sodium content, Epsom salt has proven to be a miracle worker in the realm of gardening. This is mainly because it contains essential nutrients—magnesium and sulfate—that can boost plant health and yield.
Benefits of Epsom Salt in Your Garden
1. Improved Seed Germination:
Epsom salt, when used in appropriate quantities, can aid in the germination process. It provides the necessary magnesium for seed creation, helping the seeds to germinate quicker and healthier.
2. Enhanced Photosynthesis: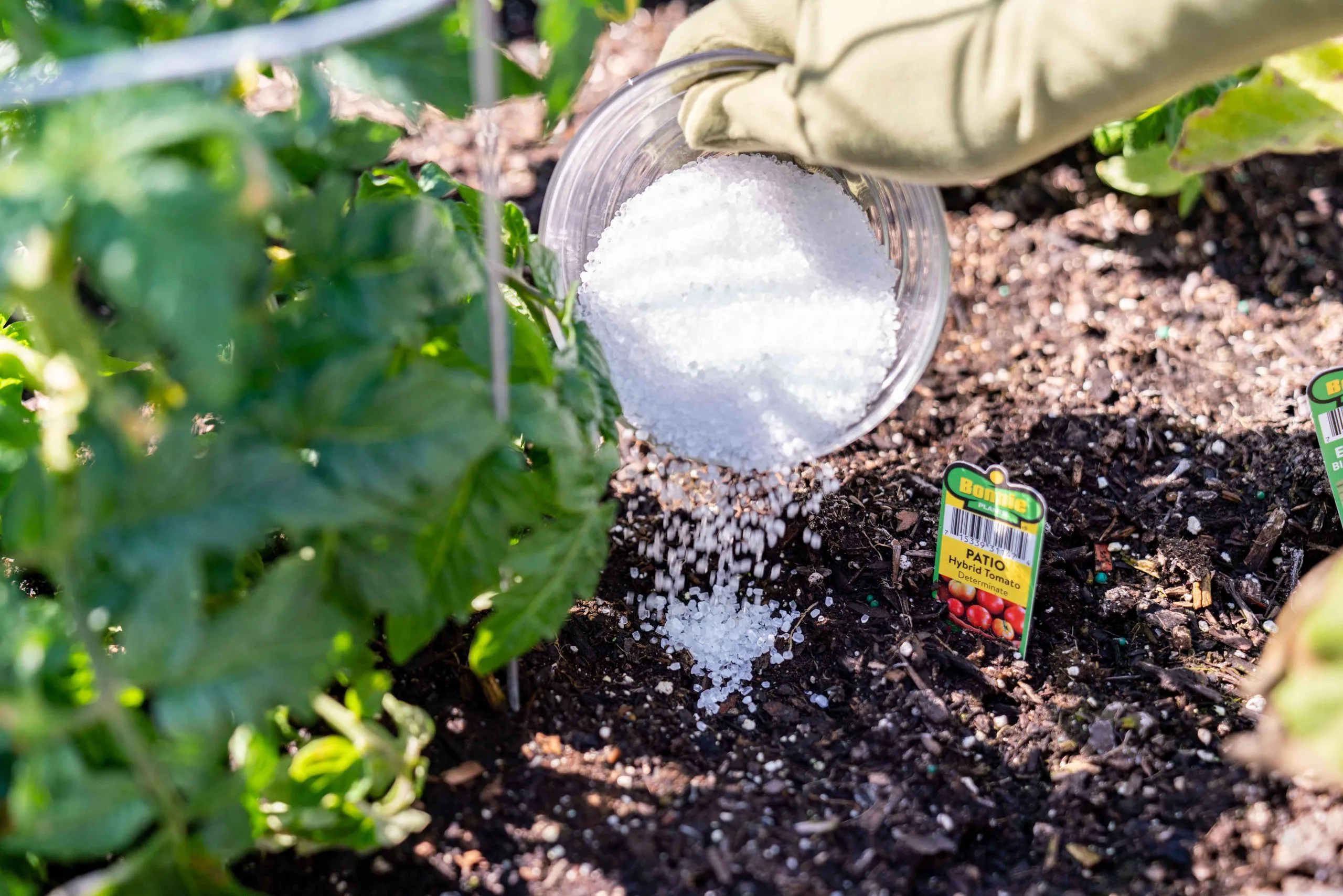 As magnesium is a crucial component of the chlorophyll molecule, adding Epsom salt can improve photosynthesis. This results in healthier and greener foliage, enhancing your garden's overall aesthetics.
3. Greater Nutrient Absorption: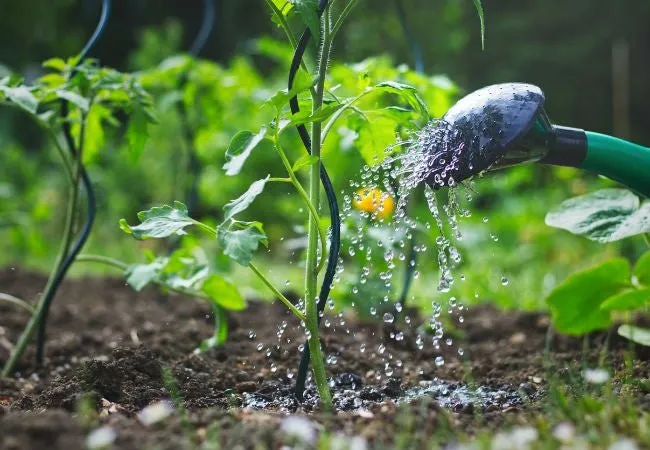 Epsom salt can also increase the plant's ability to absorb other essential nutrients like nitrogen and phosphorus, ensuring that your plants get the maximum benefit from the soil.
4. Pest Management:
A lesser-known benefit of Epsom salt is its ability to deter pests. Certain garden pests, such as slugs and beetles, are deterred by Epsom salt's texture and taste, reducing your reliance on harmful chemical pesticides.
5. Bloom Booster:
Epsom salt can enhance the production of flowers and fruits in your garden. The magnesium and sulfur in the salt stimulate the creation of adenosine triphosphate (ATP), which boosts energy and stimulates flowering and fruiting.
Using Salt in Your Garden
Using Epsom salt in your garden is simple. You can dissolve a few tablespoons in water and apply it to the soil around your plants, or spray the mixture directly on the leaves. However, remember that Epsom salt is a supplement, not a substitute for a good-quality soil or a well-balanced fertilizer.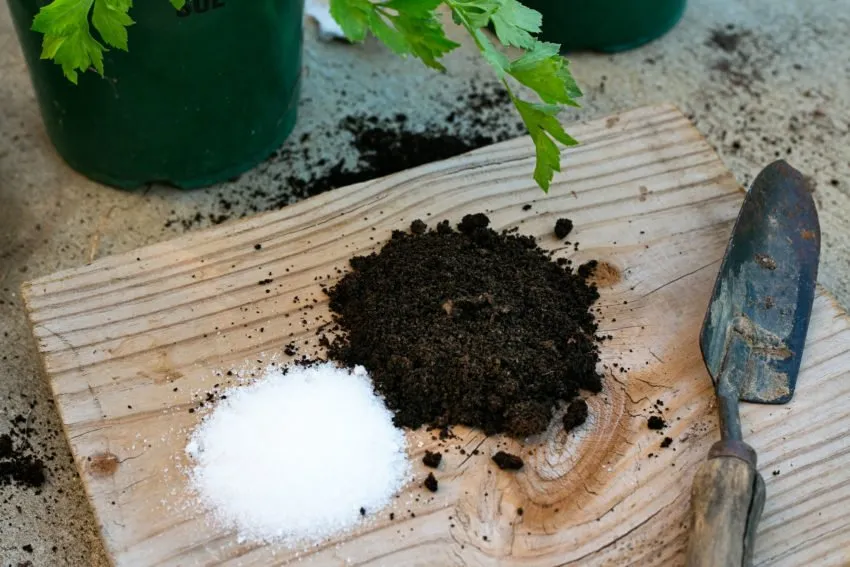 As for table salt, despite its potential harmful effects when overused, it can be helpful in very small quantities or specific situations. For instance, it can be sprinkled around the base of plants to deter slugs and snails. However, one should be extremely cautious not to let it come into contact with the plant itself to avoid salt burn.
The Salt-Gardening Cautions
While salt has its benefits, it's crucial to note that too much of a good thing can be harmful. Excessive salt can lead to soil degradation and salt toxicity in plants, leading to reduced growth and potentially, plant death. Therefore, the use of salt in your garden should always be measured and intentional, never random.
Moreover, always observe your plants' reactions when introducing any new element, including salt, to their environment. If they seem to be stressed or damaged, it might be time to rethink your gardening strategy.
To sum up, while it might seem unconventional, throwing a handful of Epsom salt to your plants can lead to a healthier, more fruitful garden. It's time to reconsider the role of this humble compound in your gardening routine, and witness a transformation like never before. So go ahead, and add that dash of salt – you've never had a garden like this!