Ideal for culinary uses, teas, and its delightful aroma, verbena is a must-have in gardens. Curious about multiplying your verbena plants? Dive into the usual propagation techniques for verbena.
Growing More Verbena
Verbena can be grown through seeds or cuttings. If you aim to replicate the parent plant genetically, it's best to propagate from cuttings since verbena seeds might not always remain true to their origin.
Steps to Propagate Verbena Using Seeds
Allow a few verbena blooms to naturally wither on their stalks. This should lead to the development of small brown seed pods.
Manually detach these pods and let them dry in a shaded, well-ventilated spot for roughly a week.
Post drying, softly press the pods to release the pale brown seeds inside.
Preserve these seeds until the spring season. Come spring, scatter the seeds on damp soil without burying them. Ensure the soil stays wet, and in a couple of weeks, the seeds should sprout.
How to Propagate Verbena from Cuttings
Verbenas, originating from South America, offer a prolonged bloom season, often extending well into the fall. While they're a treat to the eyes, it's crucial to remember that many varieties aren't entirely frost-resistant. To ensure a continual supply, consider taking cuttings in summer, allowing you to replace any plants the frost may claim.
Why Propagate in Summer?
Summer presents the best opportunity to cultivate verbena cuttings. Shelter them from frost during the colder months, and come spring, you'll have robust verbenas ready to grace your garden.
Gathering Your Supplies:
Healthy verbena plants
A sharp knife for clean cuts
10cm pots
A good quality multi-purpose compost
Hormone rooting powder for enhanced root growth
A clear polythene bag
Rubber bands to seal the bag
Gritty compost mixture
Time Needed:
Approximately 45 minutes
Propagation Steps:
1. Time it Right:
Opt for a morning session when the verbena shoots are at their peak firmness. For best results, pick non-flowering side shoots flanking the main stem.
2. Cutting and Prepping:
Use the knife to make a cut just beneath a leaf joint, aiming for a 7.5cm cutting length.
Delicately strip off the bottom leaves, ensuring there's a clean, bare stem ready for potting.
3. Rooting Enhancer: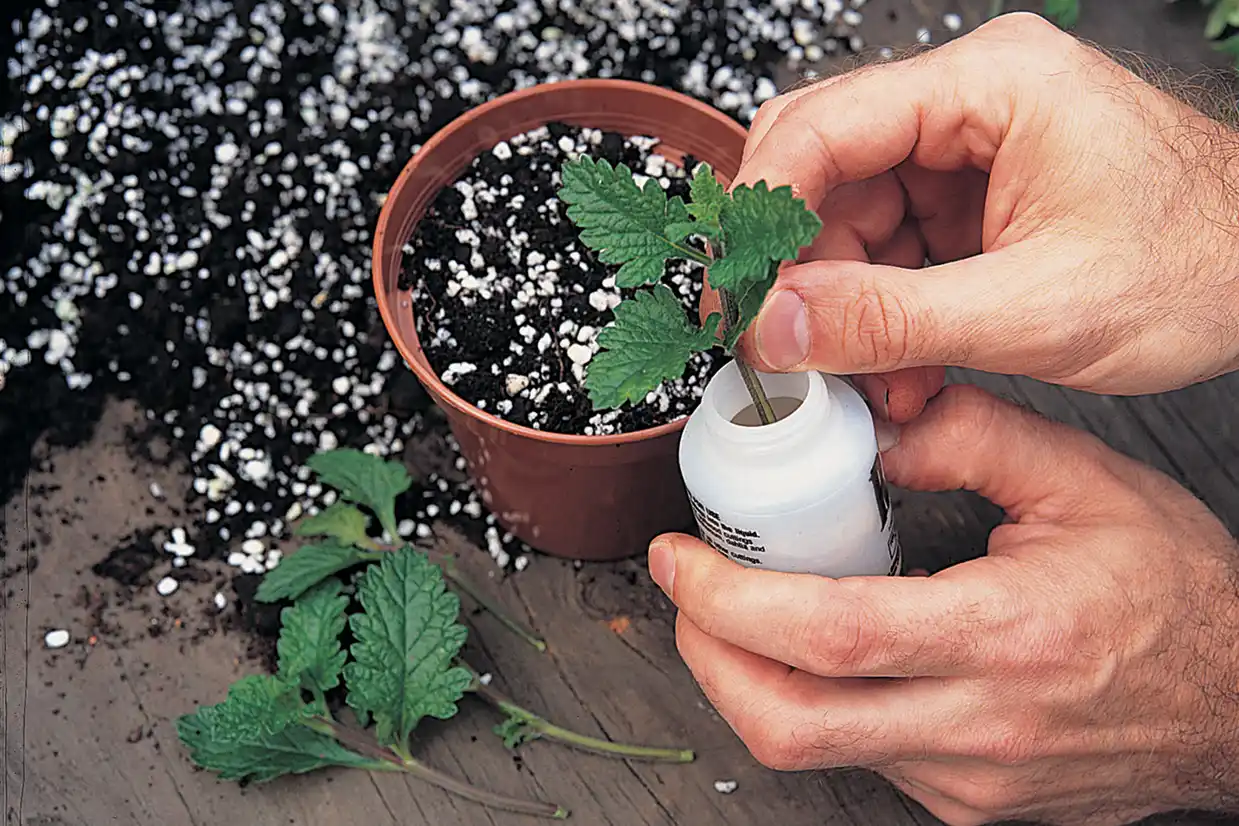 For increased root growth potential, immerse the freshly cut end into the hormone rooting powder.
4. Potting Process: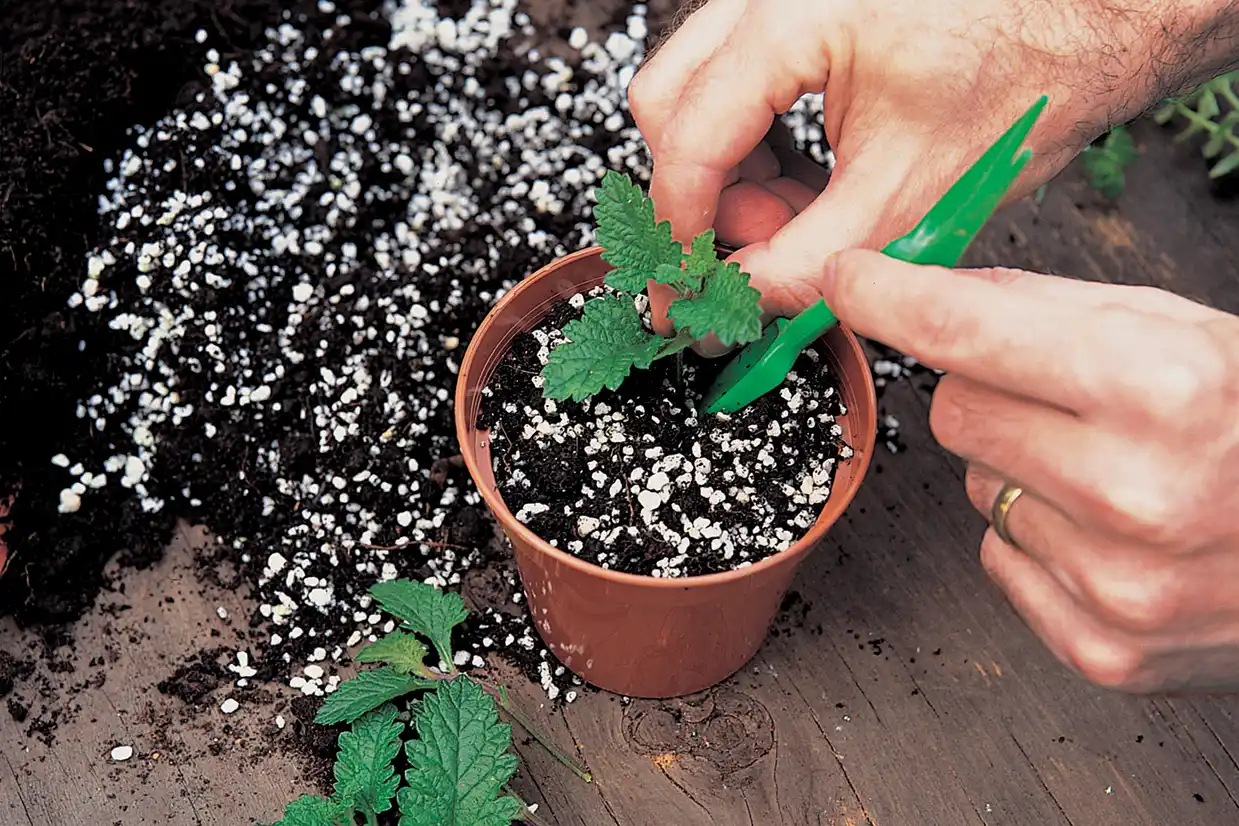 Prepare a 7cm pot filled with the gritty compost.
Strategically place up to five verbena cuttings around the pot's perimeter.
Ensure the cuttings are well-watered.
5. Bagging and Rooting: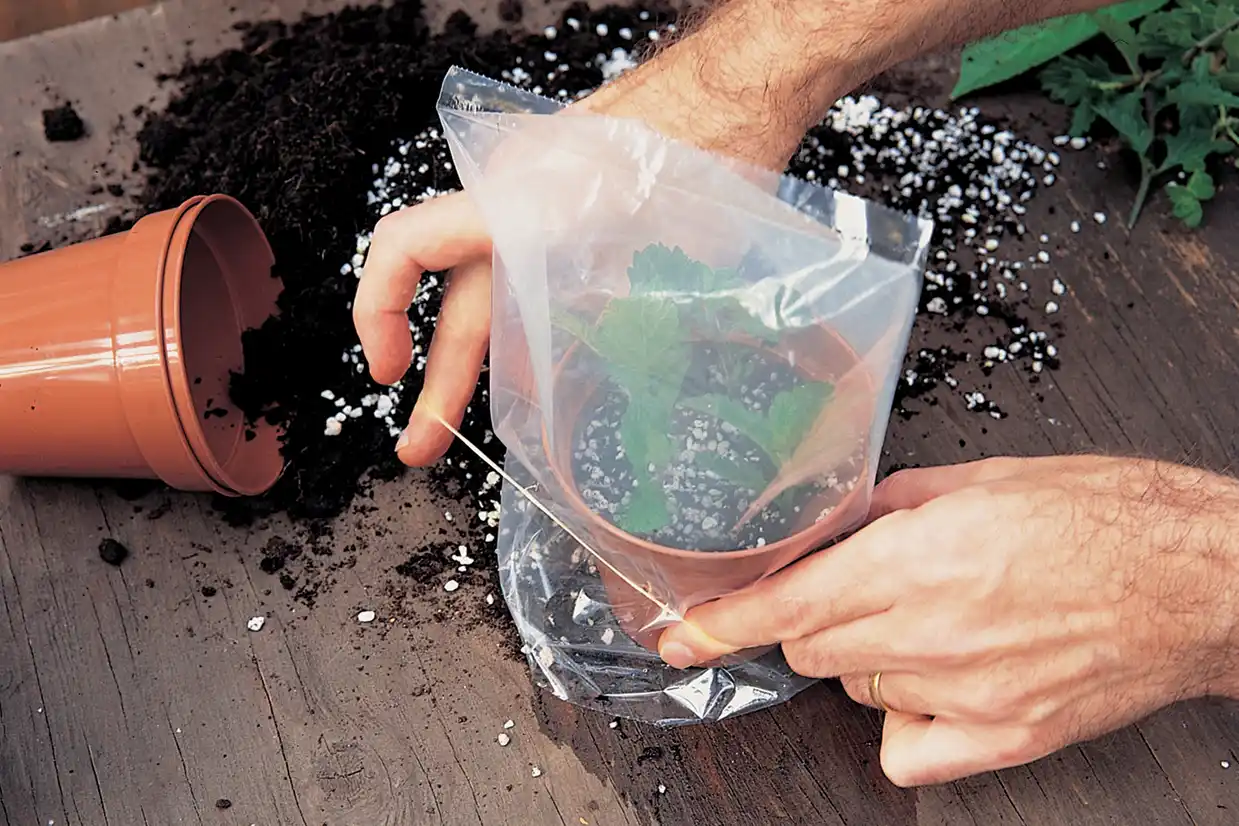 Encase the potted cuttings inside a clear polythene bag and secure with a rubber band.
Find a warm, well-lit spot for them, but shield them from excessively direct sunlight.
Monitor them over six weeks, keeping an eye out for white root tendrils at the pot's base. Upon sighting these roots, it's time to give each cutting its own pot.
With these steps in hand, you're well on your way to nurturing a beautiful batch of verbenas!