Discover the Magic of Propagating Your Garden Herbs
The vast majority of plants lurking in our backyards hold a secret – they can be regrown season after season without costing a dime. While many gardening aficionados continually invest in new seed packets or nursery plants, it's worth noting there's another way.
There's no harm in sticking to nursery plants, as they offer convenience. Truth be told, cultivating from seeds can have its challenges. My homegrown seedlings, though I'm immensely proud of them, often lack the robust appearance of nursery counterparts.
However, I firmly believe every gardener should embrace the magic of free plants, especially when it comes to herbs.
The art of herb propagation from cuttings is simpler than you'd think. Transform those herb snippets into flourishing plants using just water, soil, and a bit of patience.
Imagine multiplying your lemon balm, nurturing cuttings indoors as the cold season approaches, or even cultivating rosemary as thoughtful presents for culinary enthusiasts.
The variety of herbs that can spring to life from cuttings is vast. Once you master this, you might bid farewell to nursery-bought herbs forever. As your herb haven expands, you can also ditch those pricey store-bought herb packets. Who knows? If you're ambitious enough (and no judgments here), you might end up pepperminting your entire locality.
If a self-proclaimed lazy gardener like me can do it, so can you!
All you need is your trusty kitchen scissors and some jars, and you're set for an adventure in herb propagation.
A Guide to Herb Propagation via Cuttings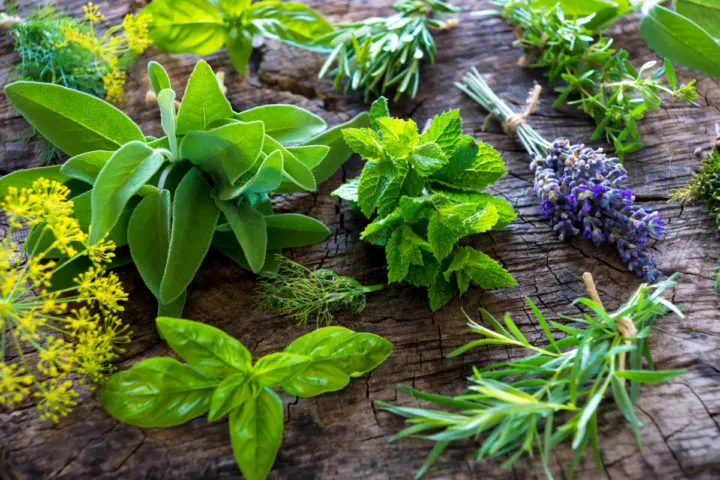 At their core, herbs, like all plants, have a singular mission – to grow, reproduce, and conquer. Most can be reborn through cuttings.
Though propagation is straightforward, patience is key. Expect a couple of months before cuttings boast a strong root system. This understanding will guide your choice between propagation and traditional planting methods.
Certain herbs are especially receptive to cuttings. Keep reading to discover which ones!
Mastering the Art of Cuttings
Always remember: when you're about to snip a cutting, sharp and clean tools are a must. Whether it's scissors, gardening snips, or a keen-edged knife, ensure it's sterile. Clean with soapy water if necessary and disinfect with rubbing alcohol.
Unclean tools can expose your herbs to harmful microbes, jeopardizing their growth.
For outdoor plants, early morning is the ideal time for cuttings.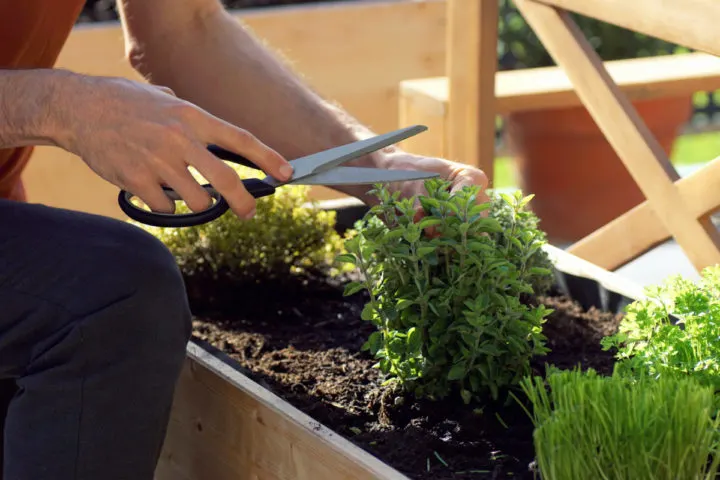 A morning's freshness invigorates plants.
Your cutting should ideally be between 6″-10″ with 4-6 leaves and at least one node. This tiny joint on stems is a powerhouse, giving rise to leaves, buds, and more stems. It's also an indicator for the plant to grow roots, though not always from the node itself.
For herbs with woody stems, target the plant's tip where the growth is newer and softer.
Notice the greenish stem? That's what you want!
Clear out any leaves from the cutting's lower section, retaining at least four leaves at its top.
Whether you opt for water or soil propagation is up to you. Both methods are straightforward and promise success, boiling down to individual choice.
The Water Method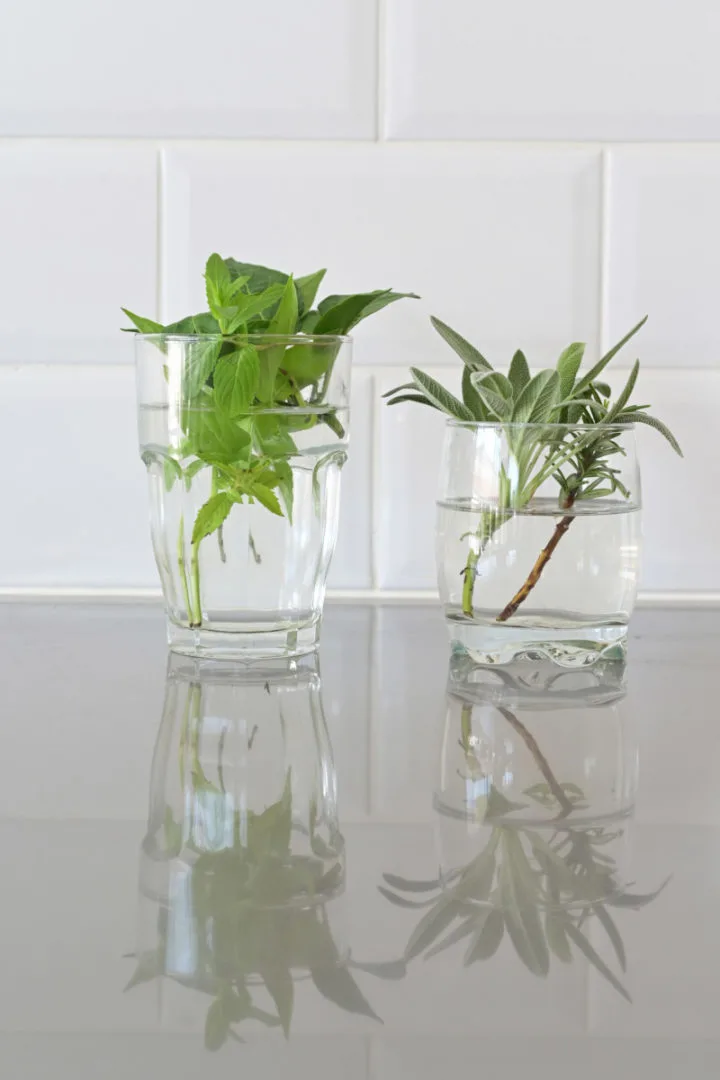 When propagating through water, your herb cutting finds a new home in a clear container filled with water, awaiting its roots to sprout. Reused jam or pickle jars are ideal for this purpose. Position your jar in a spot where it can bask in sunlight.
Adding a smidge of fertilizer can enhance the growth of your herb. I've found fish fertilizer to be particularly effective for propagation and general gardening.
Keep a close watch on the water level to ensure the budding roots stay submerged, and remember to replace the water every week.
Once you witness a flourishing root system, transfer your cutting to a pot or garden bed.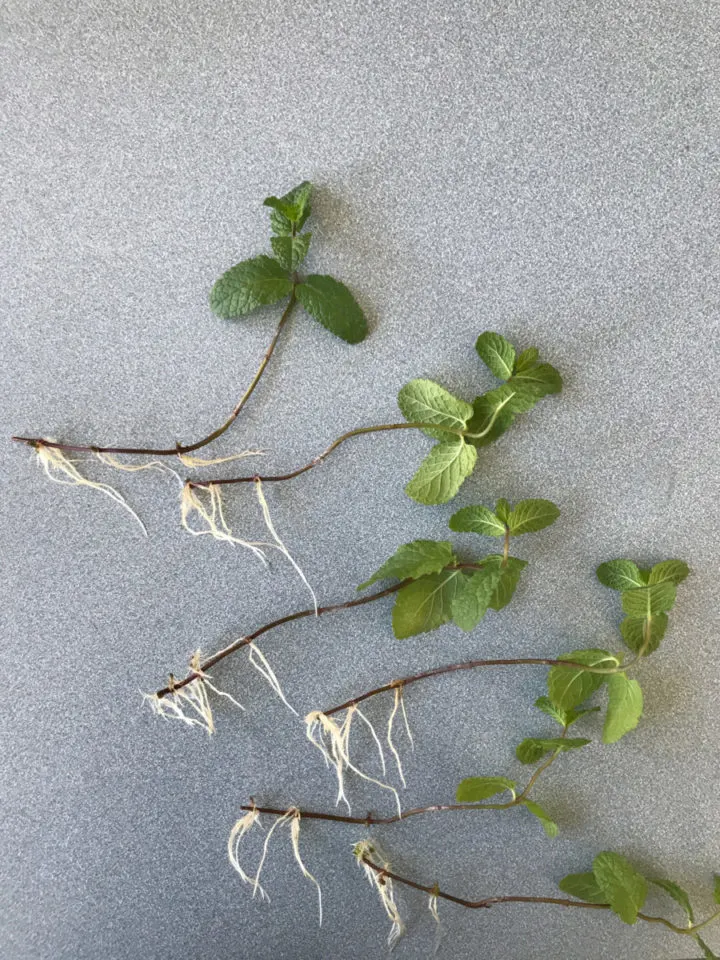 Personally, I'm fond of the water method as it provides a visual confirmation of root growth. It's especially effective for soft-stemmed herbs like basil and mint.
The Soil Method
Soil propagation involves embedding your herb cutting directly into the earth. While woody-stemmed herbs like rosemary or thyme thrive through soil propagation, soft-stemmed variants can also be propagated this way.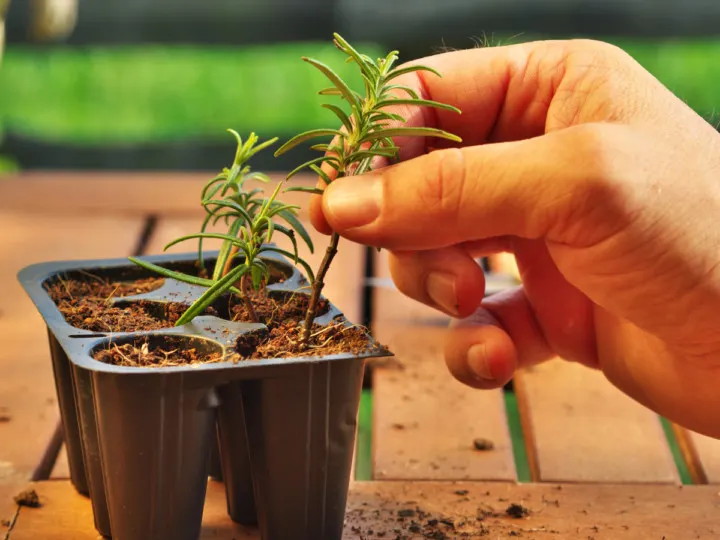 The obvious downside to soil propagation is the mystery: you're blind to the root development.
Begin with a container brimming with free-draining potting mix. Use any thin instrument, like a chopstick, to create a slender hole. Insert your cutting, ensuring it's deep enough, leaving an inch below the lowermost leaves. Press the soil gently around it.
Maintain moisture in the soil until the cutting establishes its roots.
The journey may seem stagnant initially, with your herb looking more like an inert twig. But with time, new leaves or stems will emerge, signaling growth. As long as it retains its vitality without wilting or browning, it's cultivating a robust root system beneath the surface.
Which Herbs to Propagate?
The real question isn't about the possibility but the practicality. While most herbs are propagation-friendly, sometimes it's more convenient to buy nursery plants or wait for the next planting season.
Key factors to consider while selecting herbs for propagation include:
Herb type: Annual or perennial.
Your gardening zone.
The intended location: Indoors, outdoors, or both.
Planting medium: Direct garden or container.
Certain herbs excel when propagated from cuttings. Here are some recommendations:
Soft-Stemmed Herbs: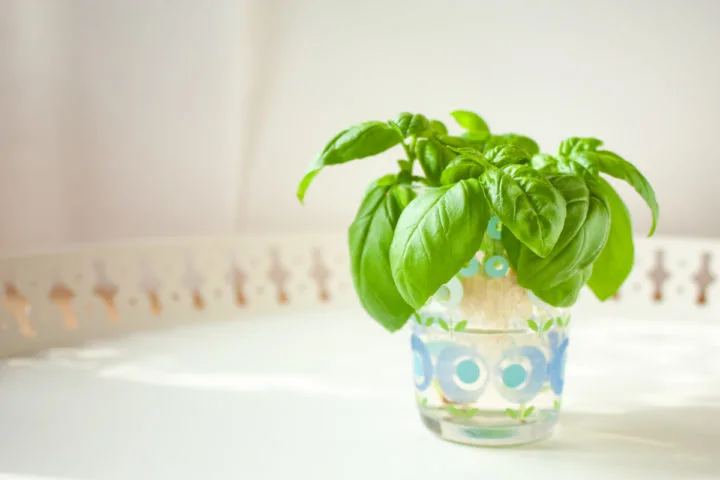 Basil
Mint varieties
Lemon Balm
Lemon Verbena
Parsley
Salvia
Savory
Stevia
Tarragon
Woody-Stemmed Herbs: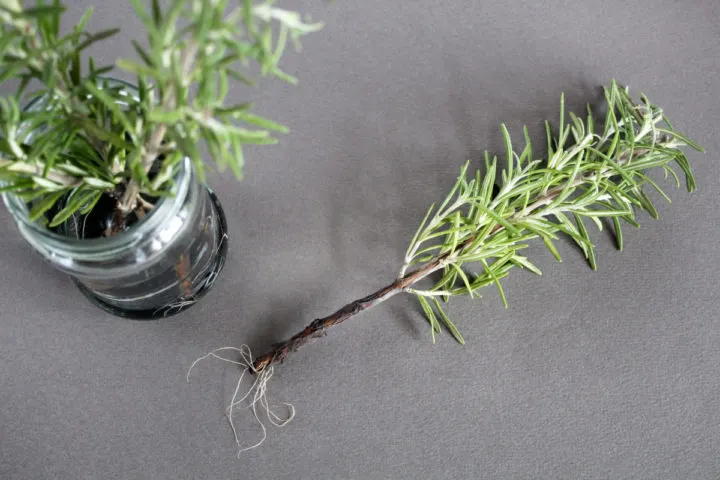 Lavender
Marjoram
Oregano
Rosemary
Sage
Thyme
Trading and Gifting Herb Cuttings
Expand your herbal realm by exchanging cuttings with peers and neighbors. If a friend boasts a unique or rare herb, don't hesitate to ask for a cutting.
For a heartwarming gesture, assemble cuttings of diverse herbs in a water-filled jar. In a few weeks, the recipient can commence their own mini herb garden.
Having honed your propagation prowess, you're equipped to keep your locale abundant in culinary herbs. Whether or not that's your plan, undeniably, enhancing your herb garden or crafting herbal teas becomes an enticing possibility.