Jade plants are known for their lush green leaves. However, did you know they can also take on a fiery red hue? This change in color has become a hot topic among plant enthusiasts.
The Red Revolution in Jade Plants
The internet is buzzing with jade plant aficionados flaunting their plants' red leaves. What's behind this sensational shade?
Why Do Jade Plant Leaves Turn Red?
The key player here is anthocyanin, a pigment that lends a red, purple, or even blackish tint to certain plants, like red cabbage and blackberries. If you're wondering about the transition from green to red, here's the answer: Direct sunlight exposure causes the formation of anthocyanin, especially in the leaf tips. The longer the exposure, the more intense the red shade becomes. Some jade plants even have a natural reddish tinge at the edge of their leaves. Just ensure it gets ample direct sunlight to intensify this hue.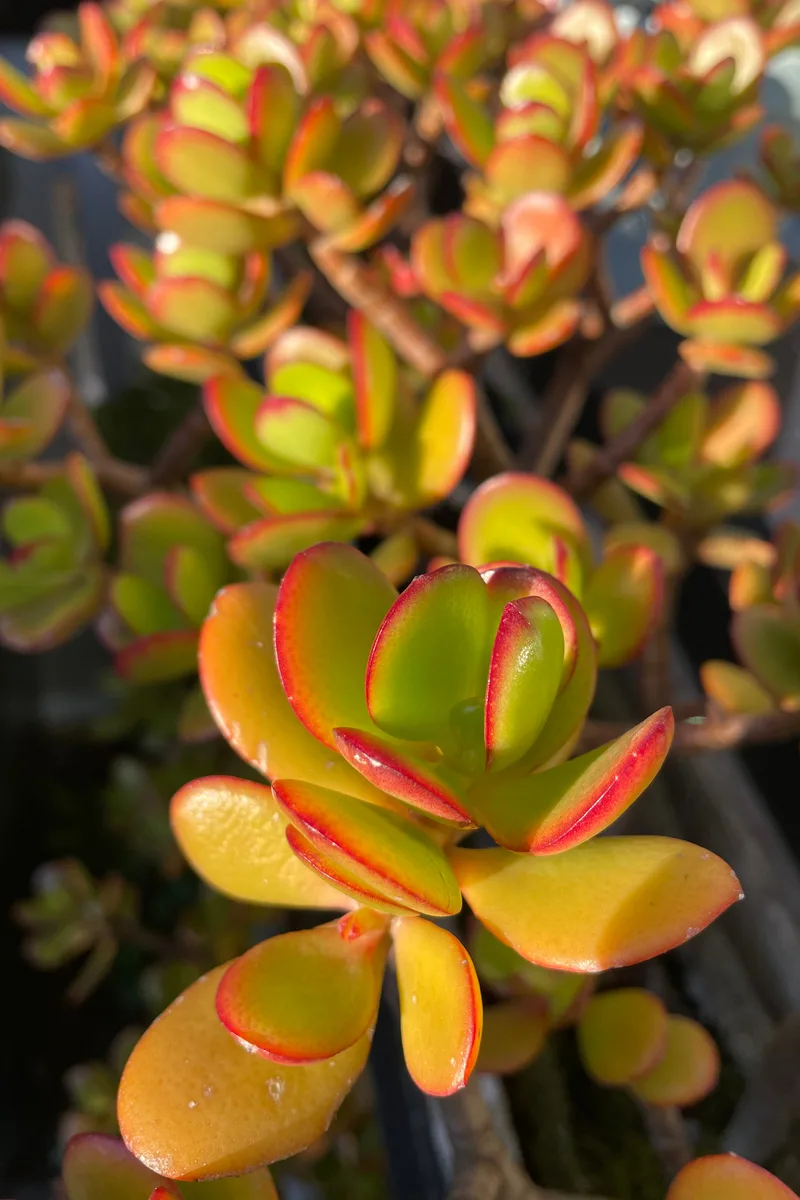 Is Red a Risky Color for Jade Plants?
It's unusual advice to place your houseplants in direct sunlight, as most thrive in the shade provided by larger trees in their natural rainforest habitats. Only a handful can tolerate direct sun's intensity. Anthocyanin's presence in succulents, like the jade plant, often signifies environmental stress.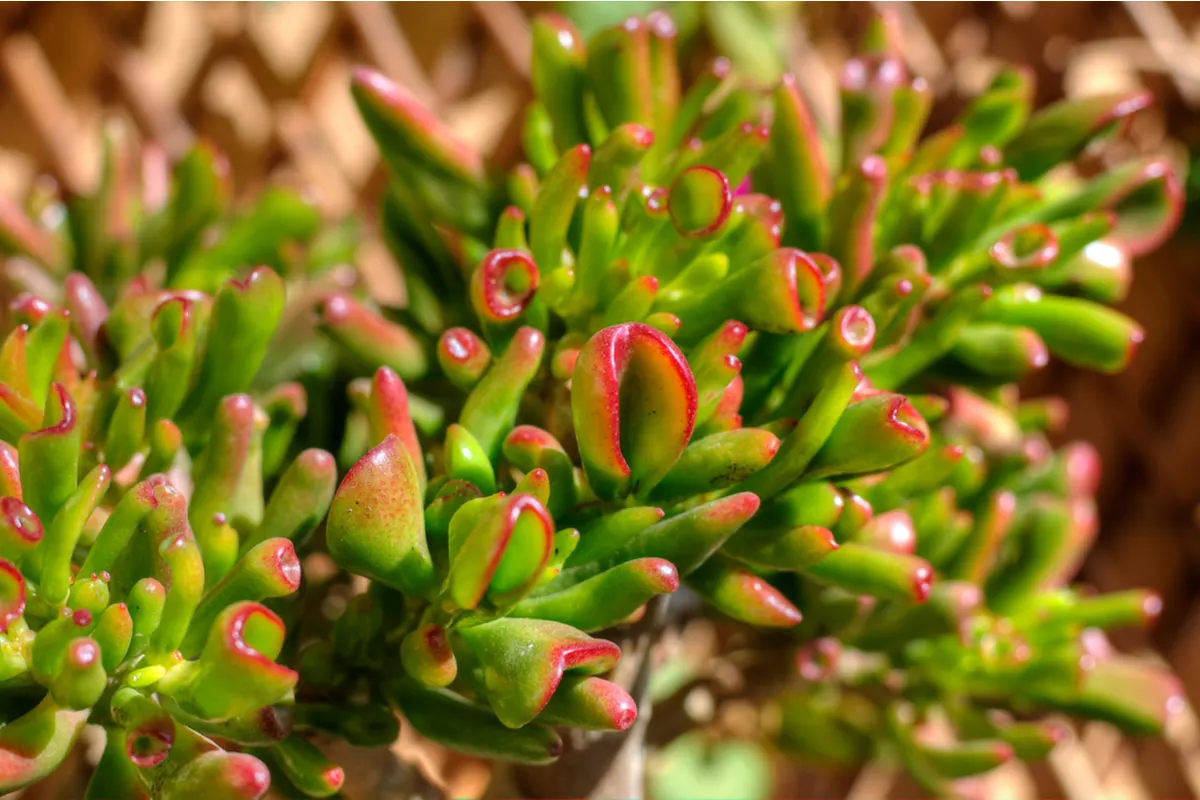 However, this stress isn't always detrimental. Think of it like exercise: it stresses the body, but in a beneficial way. The same logic applies here. The stress level on your jade plant isn't harmful if you ensure it gets enough water to counteract the hot and sunny conditions.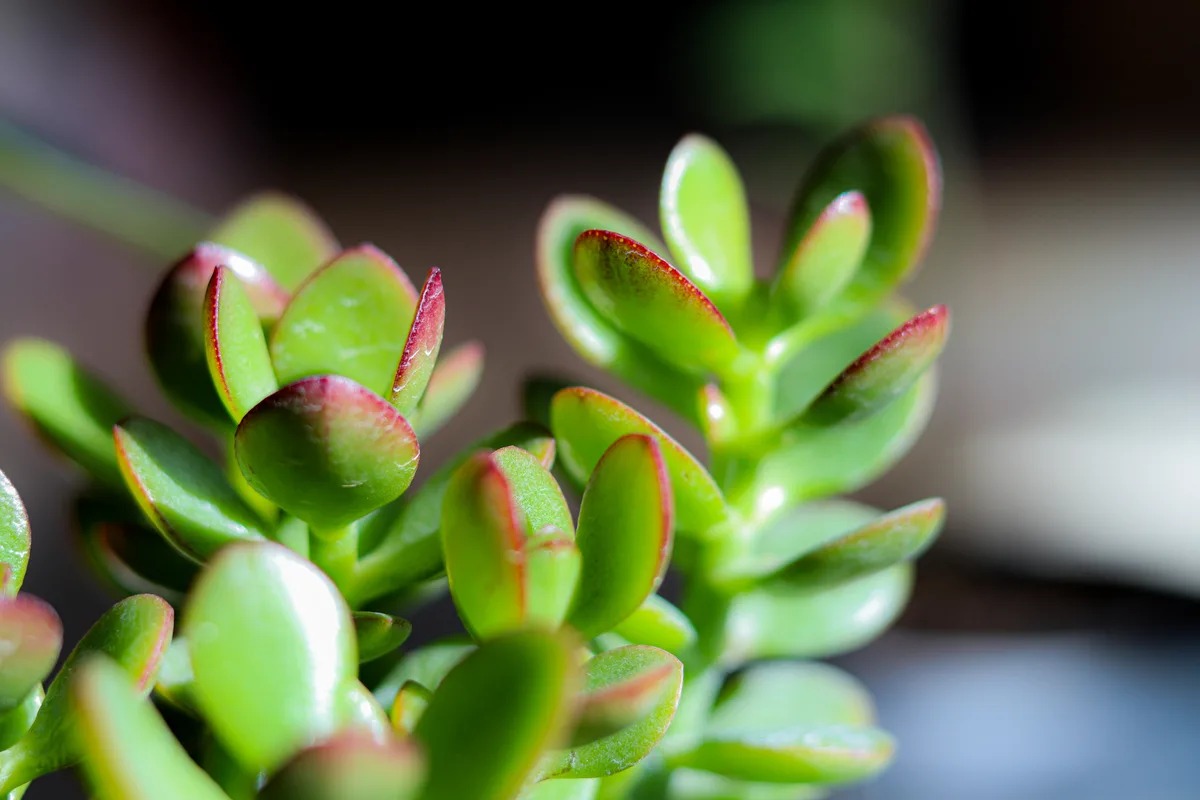 Can I Revert the Red Back to Green?
Absolutely! The red hue isn't permanent. If you prefer the classic green, simply shift your jade plant away from direct sunlight. In a week or two, the leaves will revert to their original green shade.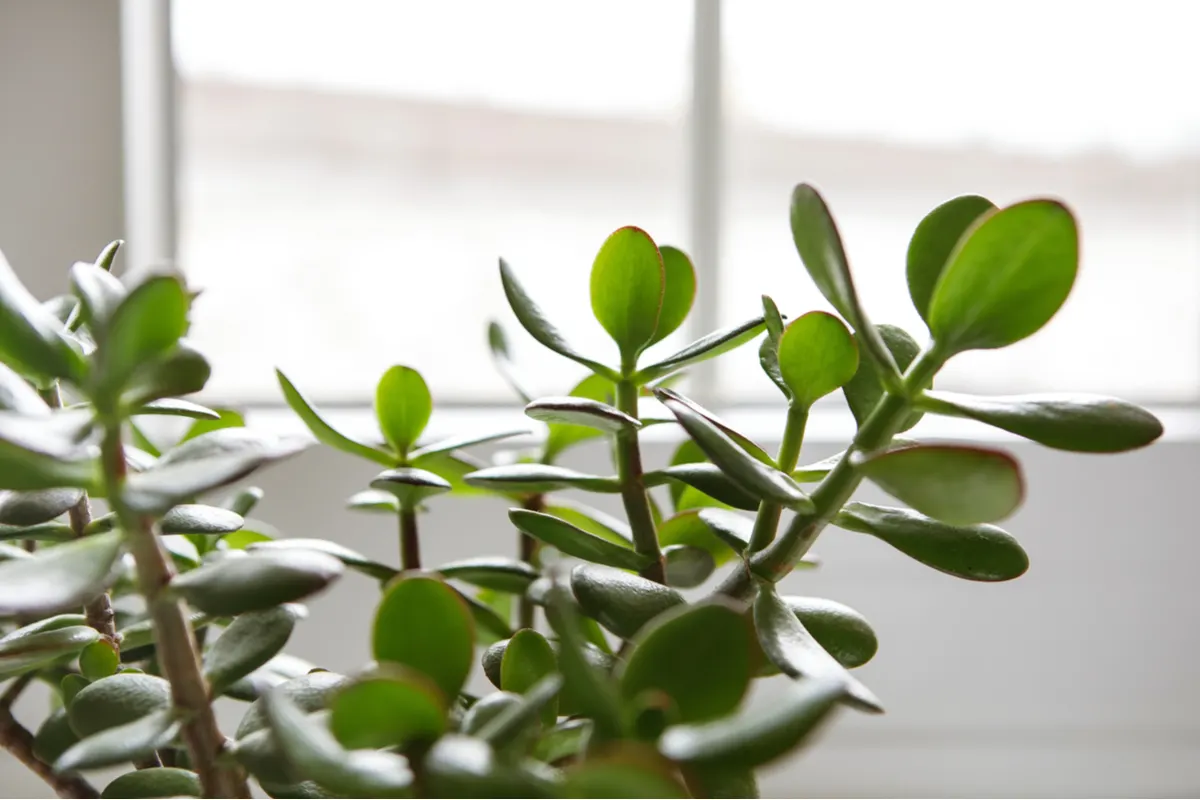 Concerned About Yellow Leaves?
Yellow is an alarming color for jade plant leaves. Potential causes include:
Spider mites: These troublesome pests produce fine webs in your plant, alongside the yellowing of leaves.
Over-watering: Check the soil moisture. If it's too wet, hold off on watering until it dries.
Excessive fertilizing: If you've been overfeeding your plant, let it use the current nutrients and flush out excess in subsequent waterings.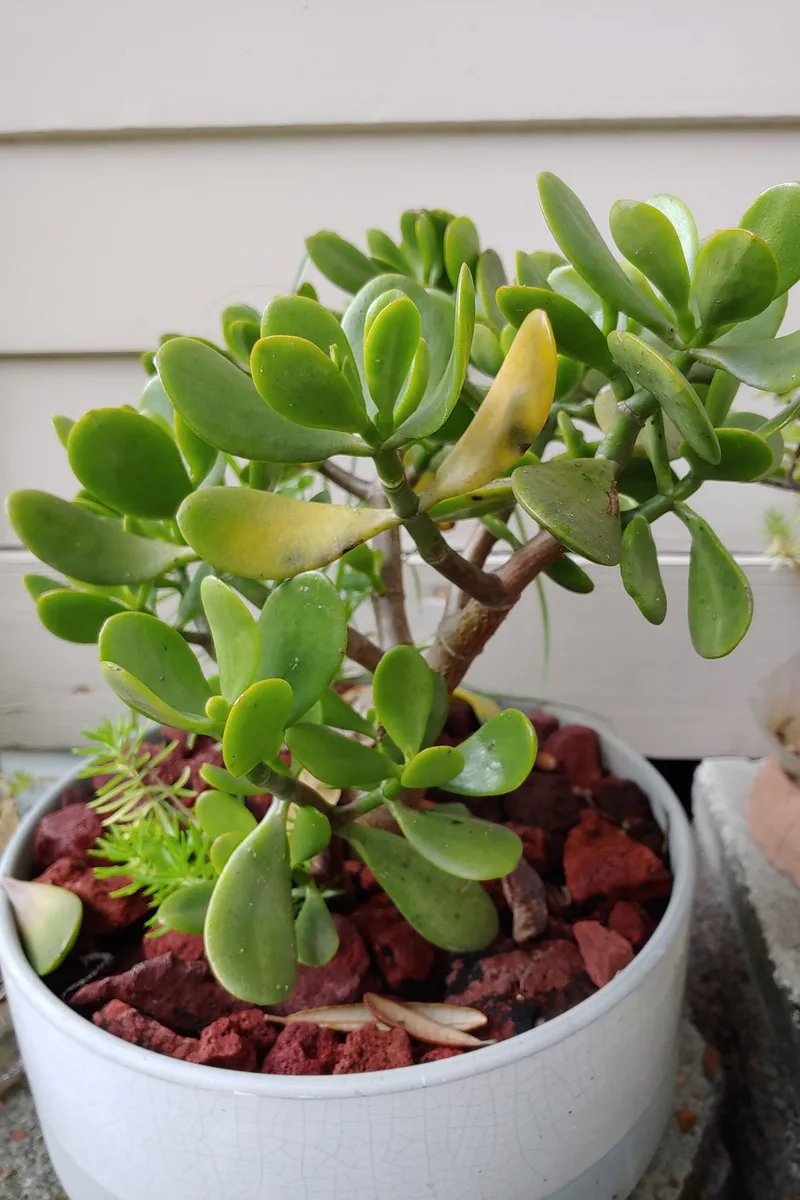 What If Leaves Turn Brown?
Brown signifies sunburn. A previously red jade plant that's now brown likely got too much sun. Move it away from intense light, and it should recover within weeks.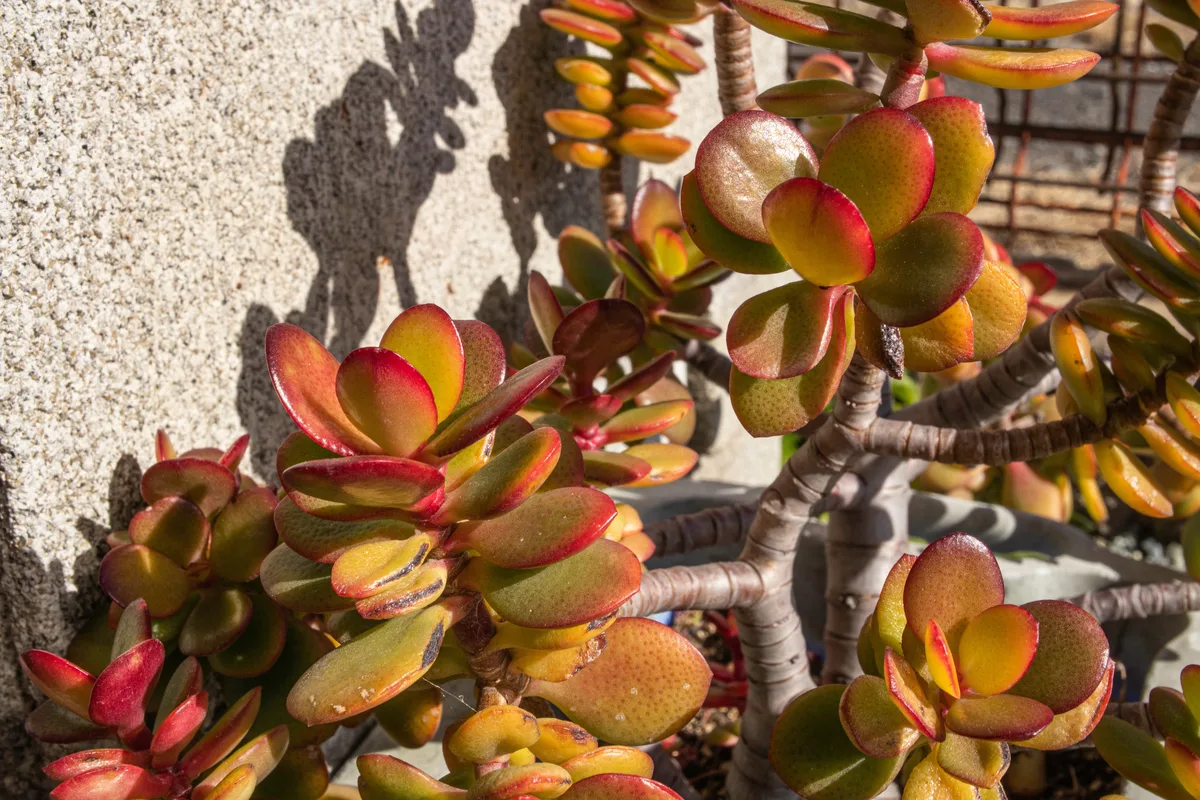 Succulents, like the jade plant, offer an exciting gardening experience. With this newfound knowledge, you can experiment with the red hue while ensuring your plant remains healthy. Whether red or green, with attentive care, your jade plant will flourish for years.