Once viewed as an emblem of high society in the late 1800s, orchids were valued above any other plants for their exotic beauty. Known as the 'plant of kings', these ethereal blooms were a rarity and symbolized affluence. Today, however, orchids are widely available and have become a favored houseplant worldwide.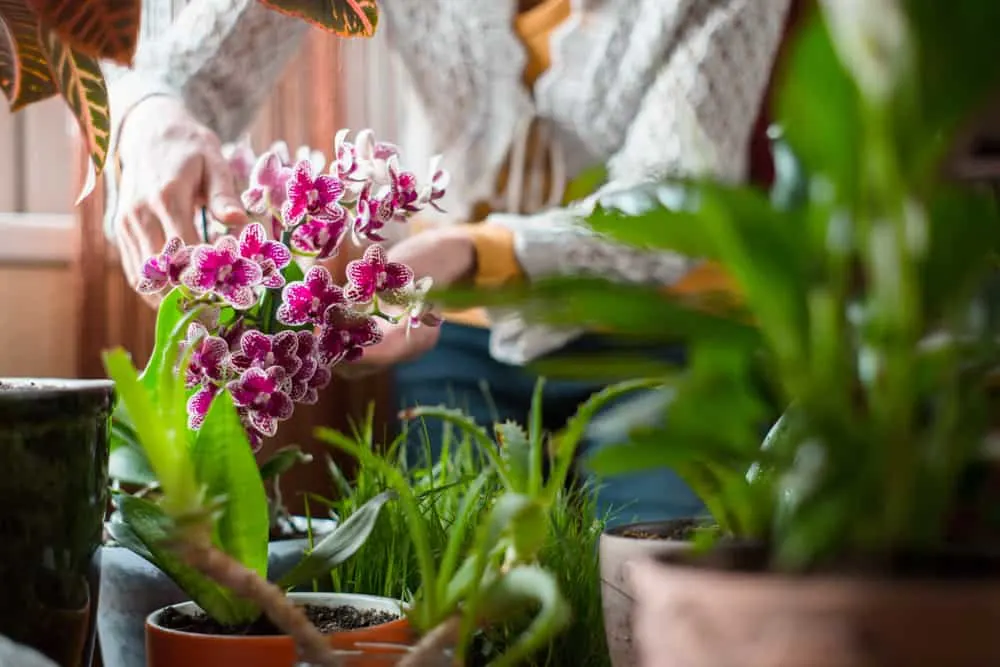 Renowned for their longevity, orchid flowers can sustain their exquisite appearance for up to three months with appropriate care. They are increasingly chosen over fresh flowers, proving to be a more economical option due to their impressive lifespan. However, just like fresh flowers, they are often abandoned after flowering, as many people believe that reflowering them would be a herculean task. With suitable care, though, this belief can be overturned.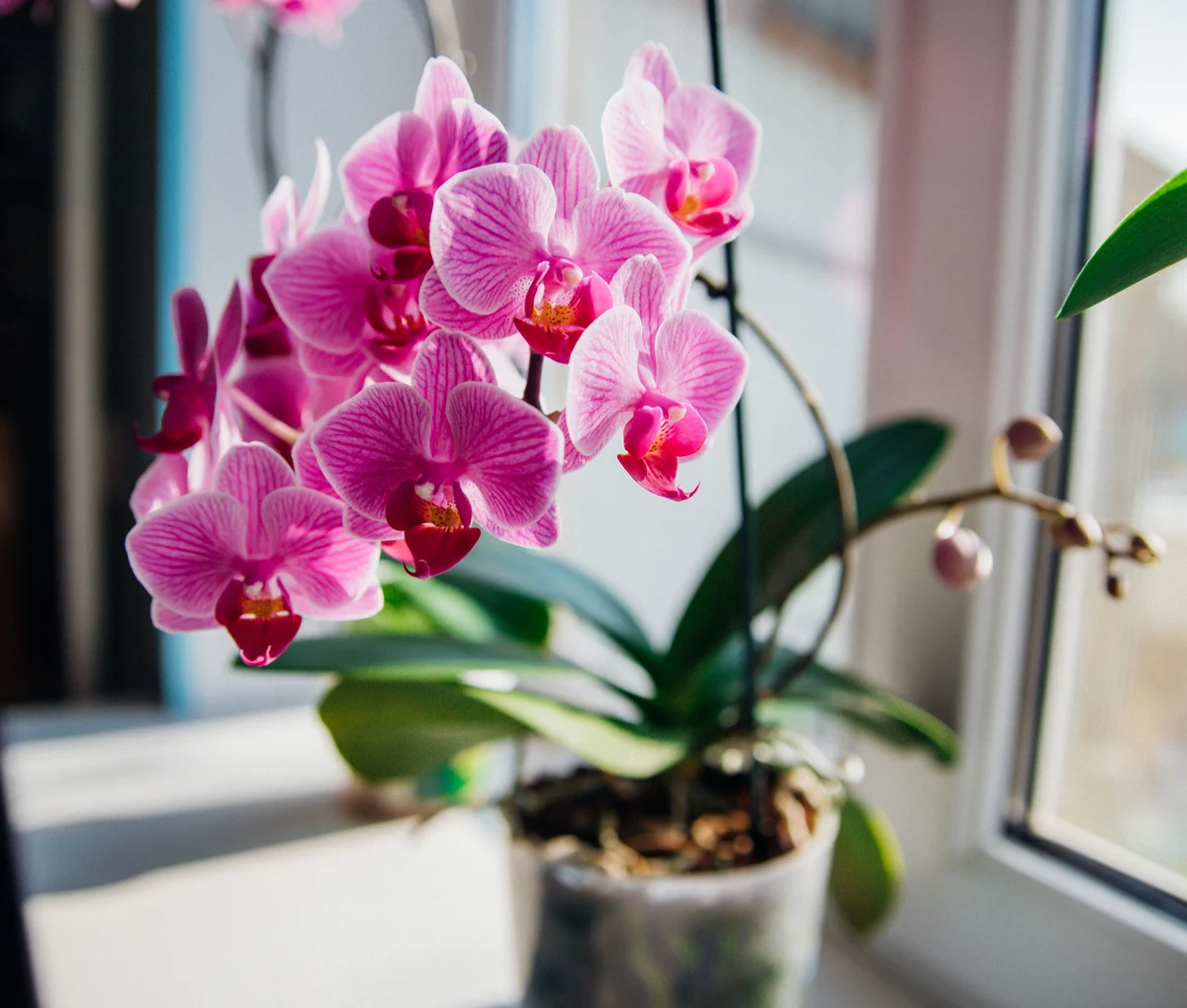 Adhere to these expert tips, and your orchids can continue to rebloom annually, offering a never-ending spectacle of their distinctive beauty.
1. Ensure Adequate Sunlight
An orchid's health and ability to bloom are significantly influenced by the amount of sunlight it receives. By examining their natural habitat, we can better understand their sunlight preferences. Orchids, mainly those suitable for indoors, are typically native to tropical forests where they flourish as epiphytes on tree trunks, basking in the filtered sunlight.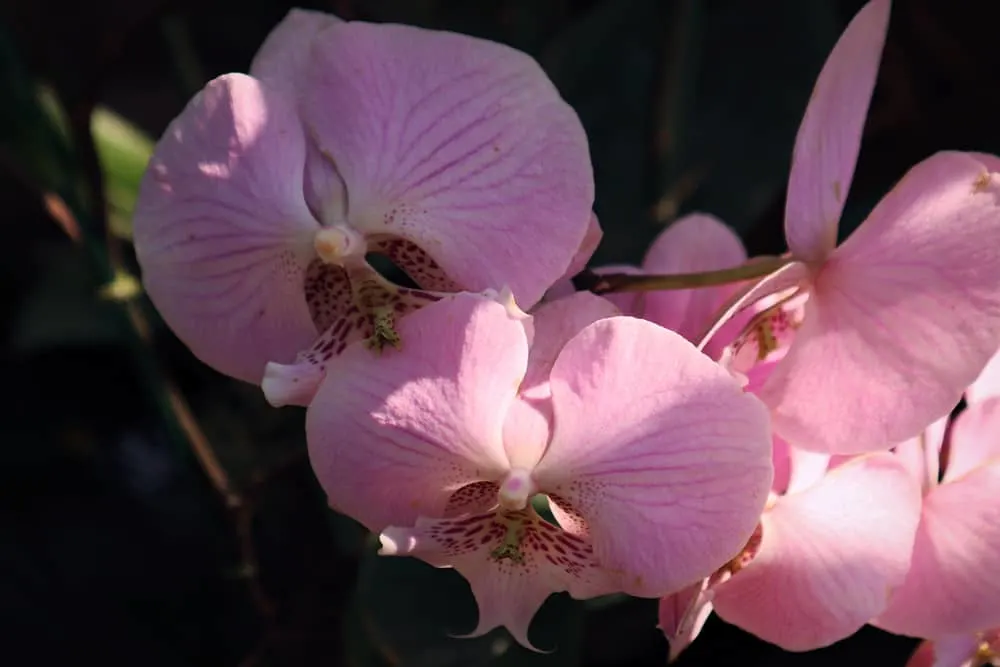 The light requirements can vary among different orchid species. Among all orchid varieties available, Phalaenopsis orchids make up 75% of all orchids purchased and cultivated. These varieties, endorsed by the American Orchid Society, thrive in brightly lit conditions, with indirect sunlight being ideal.
Orchids like Dendrobiums, Cattleyas, and Oncidiums require more sunlight, thriving best in bright windowsills where sunlight is diffused through a curtain or in outdoor settings like patios or balconies.
Cymbidium orchids can bloom for about 8 weeks in a cool, well-lit indoor environment. However, they prefer a bright shaded outdoor space once flowering is over to promote the next blooming cycle with proper watering and nutrition.
Understanding Leaf Color Vs Brightness Level
A lack of sunlight could lead to poor growth, shortened flowering time, and non-reflowering. Simultaneously, direct sunlight could burn the plant. Thankfully, the leaf color serves as a gauge to understand if your orchid is content with its present location.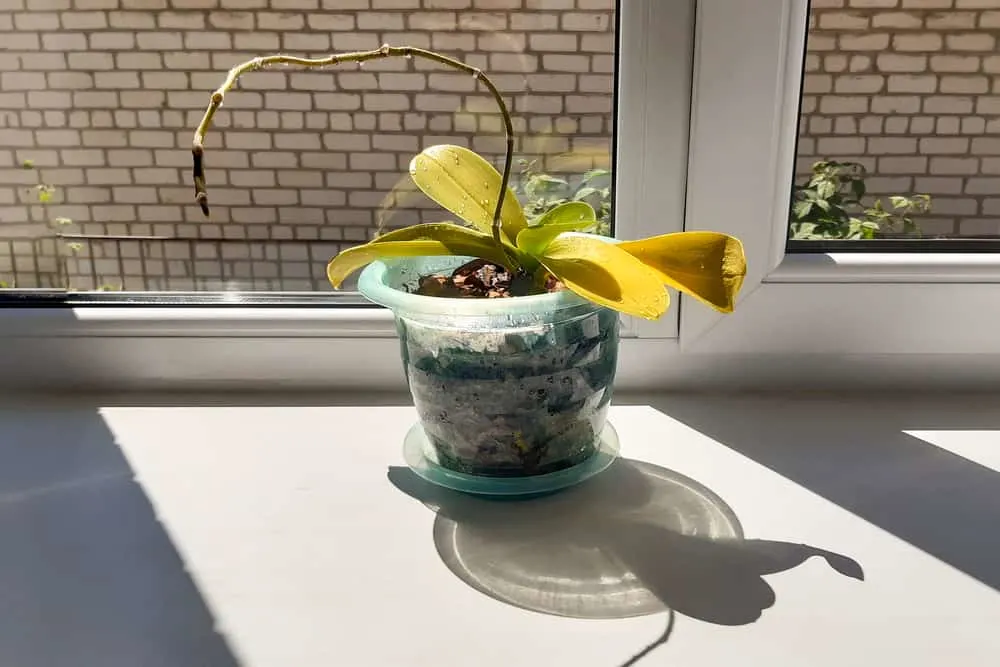 Contrary to many houseplants, an intense green leaf color is not a sign of a healthy orchid. Let's decode what different leaf colors signify:
White leaves or white spots: This indicates sunburn and cell death caused by intense sunlight.
Yellow leaves: This could suggest excessively bright light or a nutrient deficiency.
Vibrant green: This is the optimal color, indicating a higher chance of reblooming.
Intense green: While this light level keeps the plant alive, it may not induce reflowering.
Dark green: This signifies inadequate light, leading to the production of thinner, shorter leaves, and absence of flowers.
2. Water Appropriately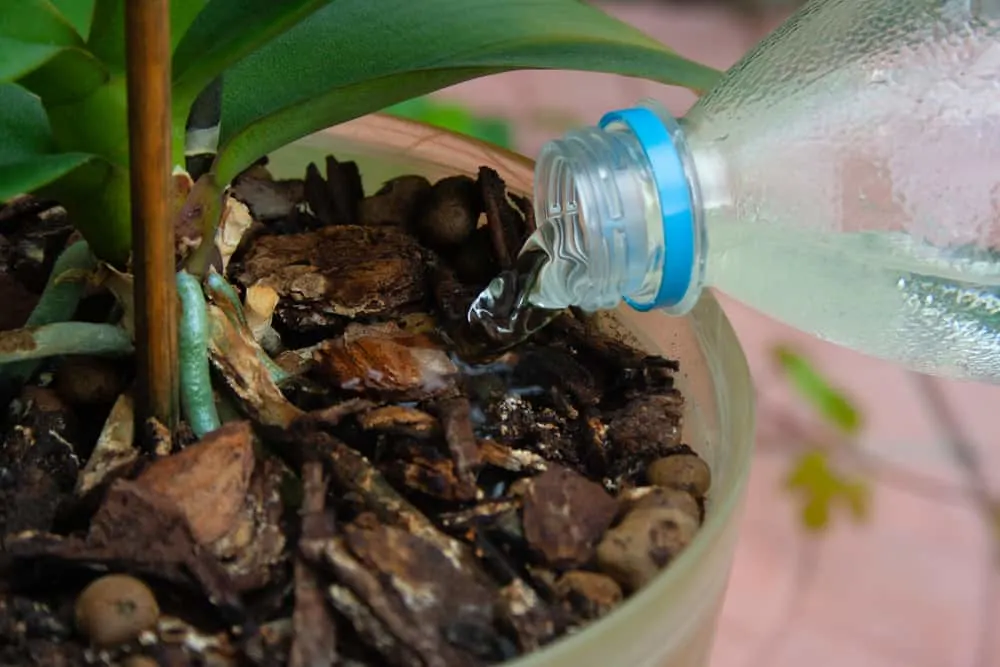 Proper watering is critical to encourage your orchid to bloom again. The type of growing medium can provide a good indication of the watering requirements. Free-draining bark medium, typically used for store-bought orchids, necessitates frequent watering to keep the roots moisturized. Soil mixes with peat need less watering as they retain more moisture.
Rather than adhering to a strict watering schedule, it's advisable to check the soil's moisture level. If the soil still feels wet, wait a few more days before watering. Watering just before the soil dries out entirely is ideal.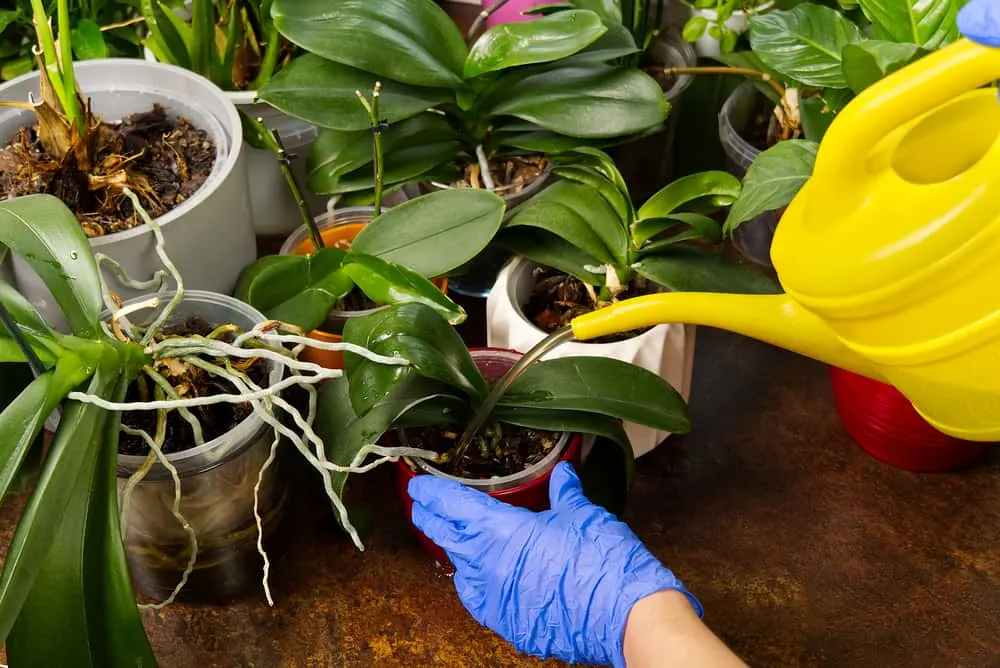 You could also use a sharpened pencil as a guide. Insert the sharpened end into the soil – if the graphite darkens, the soil has sufficient water. Be cautious not to damage the roots in the process.
3. Maintain Optimal Humidity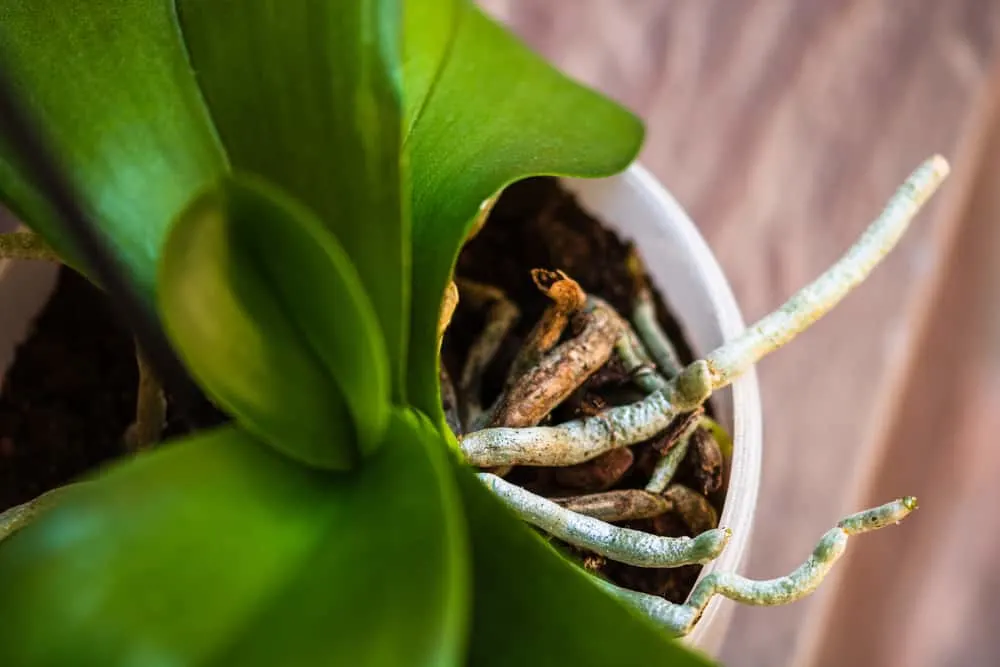 Humidity plays a significant role in flowering. Orchids thrive in high humidity levels, ideally around 60%. In arid areas, a layer of pebbles in a drip tray filled with water can slightly increase humidity levels. Ensure the roots do not sit in the water, as this could be detrimental.
4. Control Temperature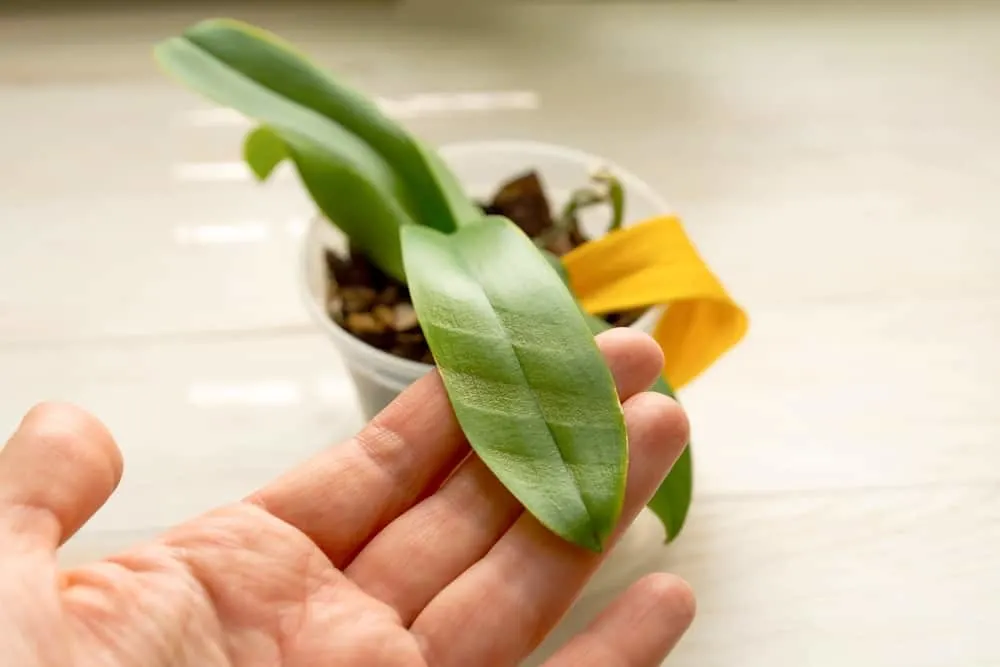 Tropical orchids, like Phalaenopsis, prefer high temperatures throughout the year. Ensure the temperature remains above 60F to provide the right conditions for flowering. On the other hand, excessively high temperatures can also impede growth. Any temperature above 85F for extended periods can cause root dryness and heat stress.
5. Ensure Adequate Oxygen For Roots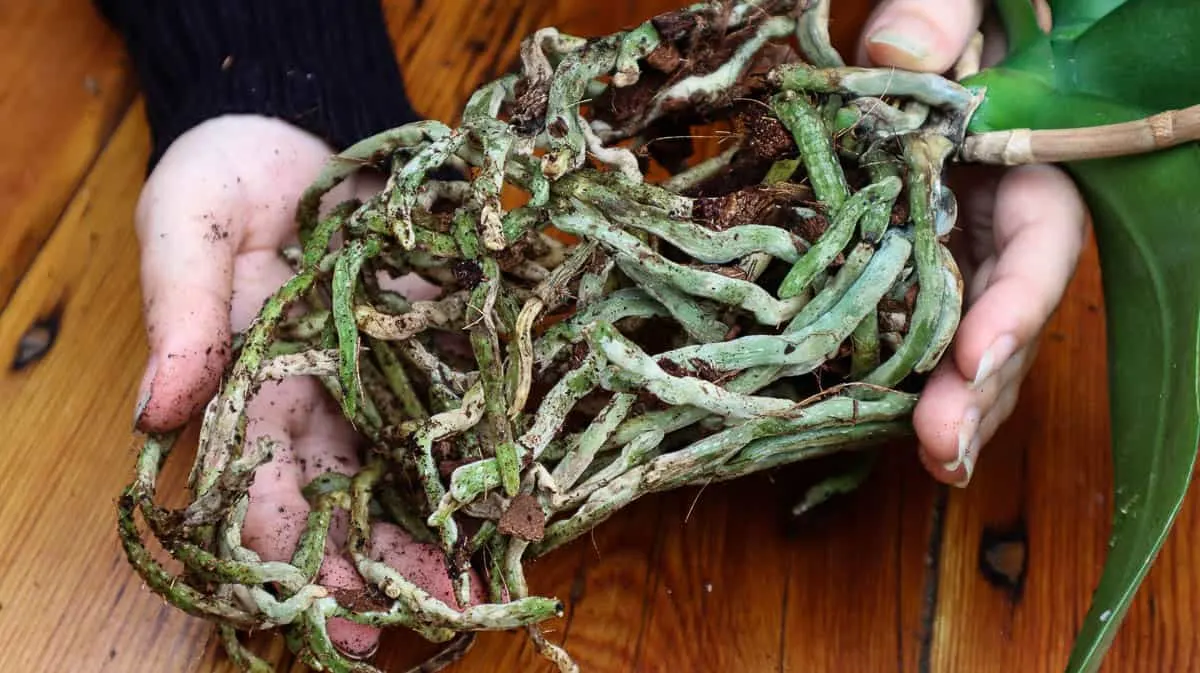 While oxygen doesn't directly contribute to orchid reflowering, it prevents pests and diseases, thereby promoting overall plant health. Ensure good air circulation by preventing overcrowding, especially in humid areas where moisture buildup can attract pests and diseases.
6. Fertilize Regularly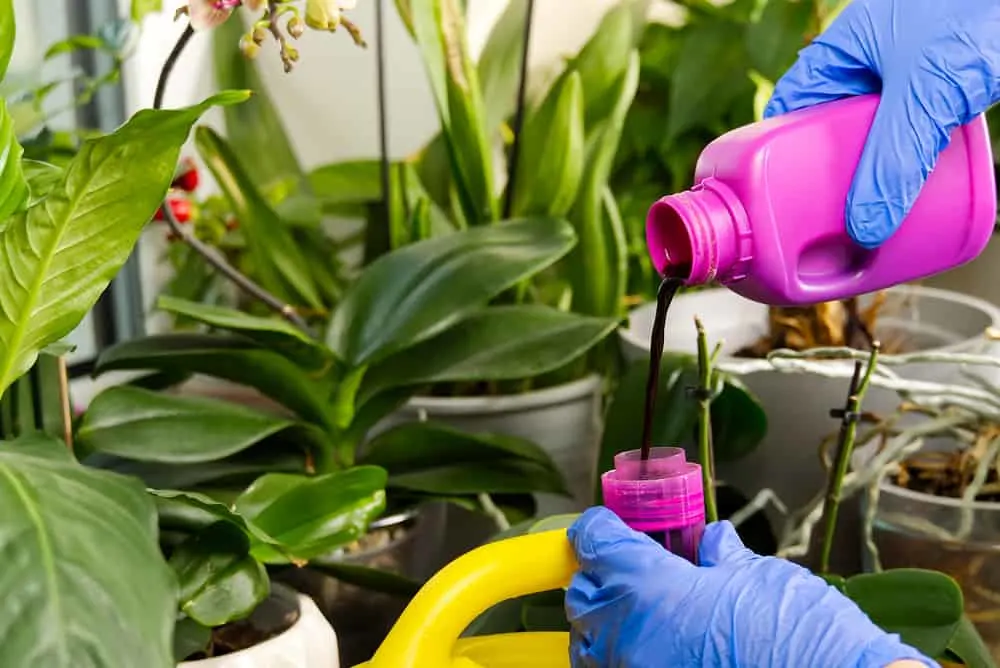 With time, nutrients in the soil get depleted. Orchids, in particular, require timely nutrient boosts to grow well and bloom. Use a liquid orchid fertilizer specifically designed to encourage flowering for optimal results.
7. Repotting: Timing Is Key
Repotting every 2-3 years with a specially designed orchid mix is crucial for the plant's health and flowering. The right time to repot is during spring, aligning with the new growth phase.
8. Post-Flowering Care
After an orchid has expended its resources for flowering, it enters a rest period to restore energy. During this phase, it's essential to continue caring for the plant. Each orchid type has a unique bloom cycle; tracking each one can help you understand the orchid's flowering timeline better.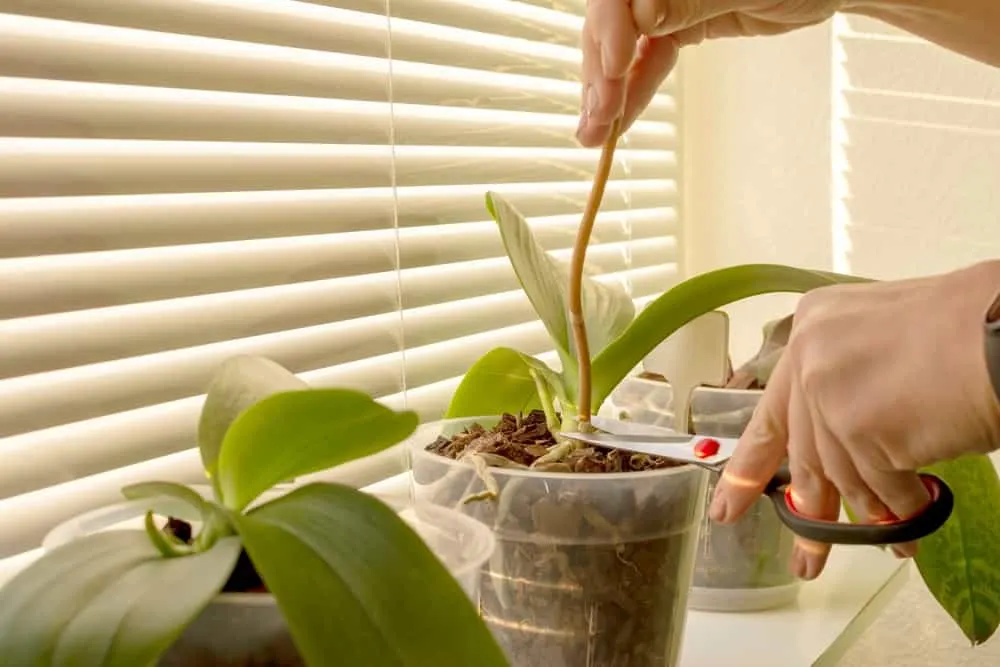 Post-flowering, a stem remains after the flowers have fallen off. You can cut back the stem to stimulate new stem formation. If no new stem appears and the old stem turns brown and brittle, remove it entirely at the base. New flower stems will form from the base of the leaves in the coming months.
By understanding and following these care guidelines, you can help your orchids bloom year after year, enriching your home with their timeless beauty.