The Spider Plant: More Than Meets the Eye
Often gracing our homes with its arching greenery, the spider plant, scientifically known as Chlorophytum, has made a name for itself as a favored indoor companion globally. Beyond being a mere decorative piece, this plant offers a suite of advantages. Let's unpack the manifold wonders of inviting this green guest into your home.
Originating from the warm climes of southern Africa, the spider plant is instantly recognizable with its graceful leaves, petite flowers, and baby sprouts.
Breathing Easier with Chlorophytum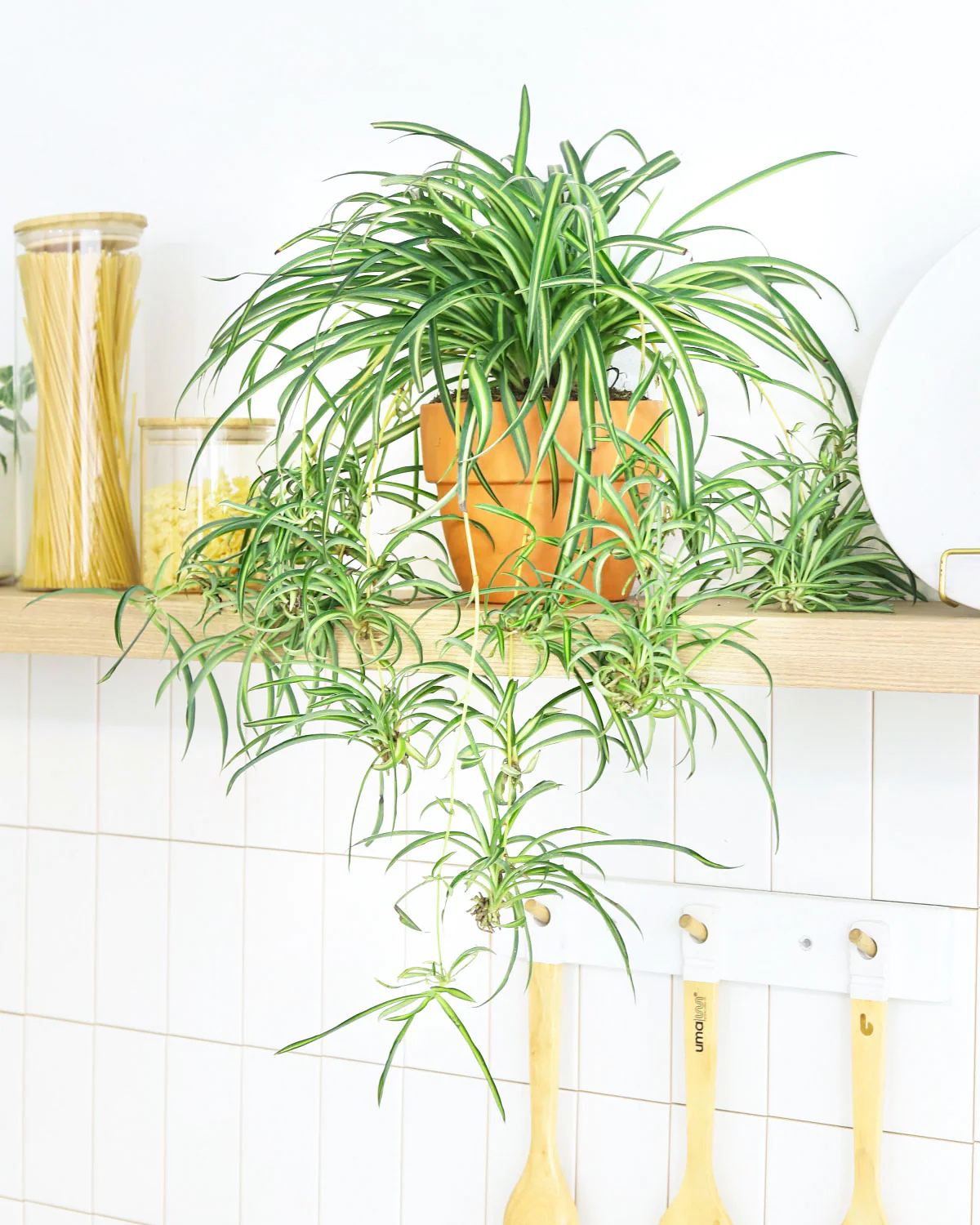 1. Nature's Air Cleaner:
NASA's research shines a light on the spider plant's prowess in filtering out indoor pollutants, notably formaldehyde and xylene, which are often emitted by household items like sofas, wall paints, and carpets.
2. Natural Oxygenator:
Through the process of photosynthesis, the spider plant absorbs carbon dioxide and emits oxygen, ensuring a continuous supply of fresh air indoors.
Maintaining Moisture Balance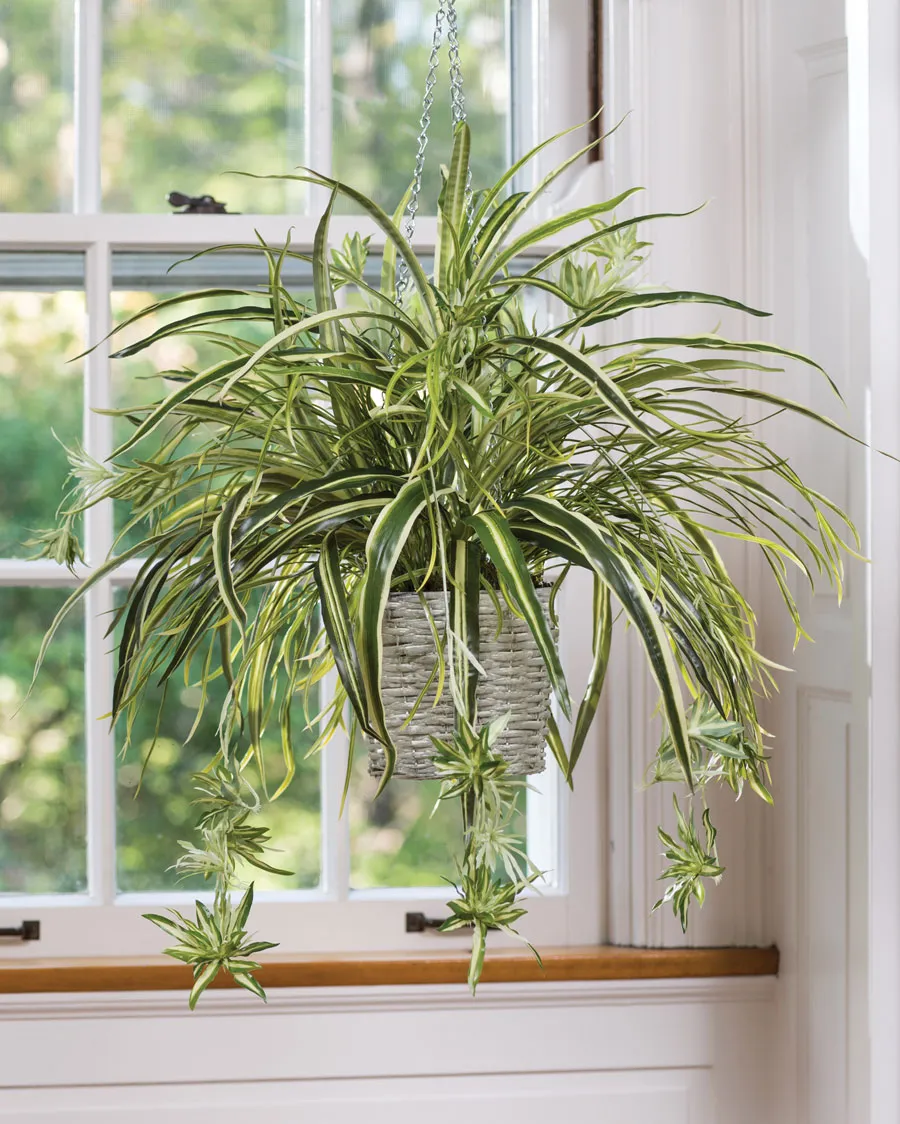 1. A Breath of Fresh Air:
By releasing moisture through transpiration, the spider plant acts as a natural humidifier, ideal for individuals grappling with respiratory concerns or dry skin.
2. Dust Reducer:
Elevated humidity can decrease the amount of dust in the air, contributing to a cleaner breathing environment.
Elevating Mood and Well-being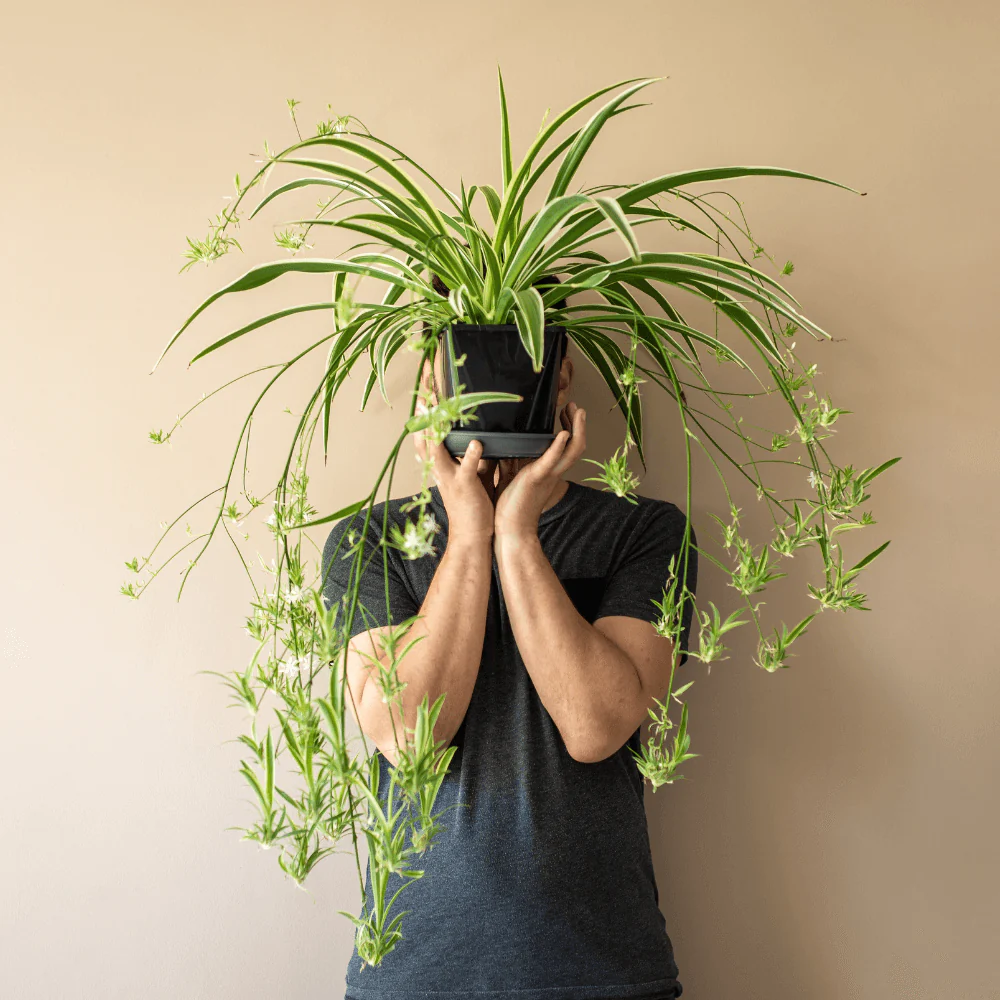 1. A Calming Presence:
Research has highlighted that indoor plants, including Chlorophytum, can lower levels of stress, both mentally and physically.
2. Enhancing Focus:
Evidence suggests that the presence of greenery indoors can amplify concentration and productivity levels by as much as 15%.
Adaptable and Forgiving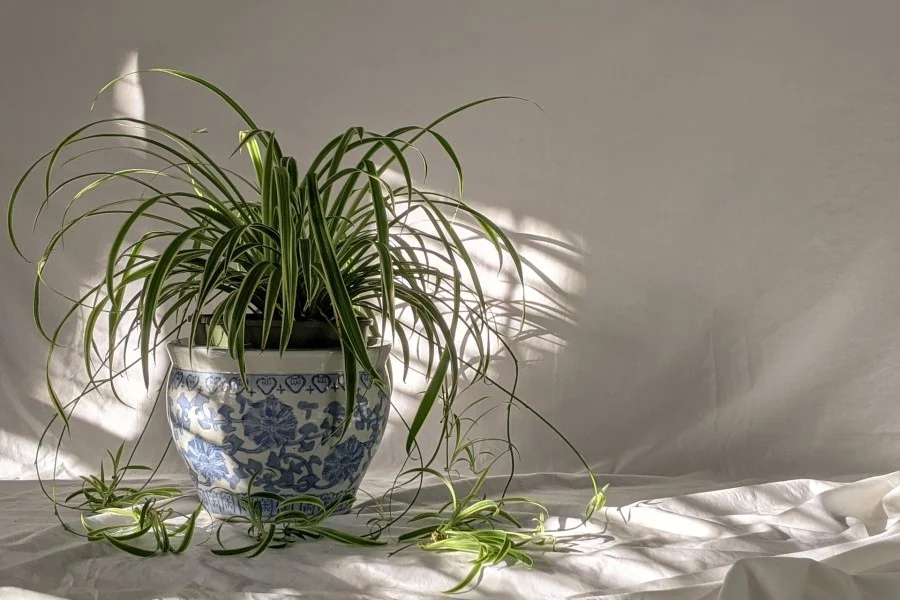 1. A Hardy Companion:
Spider plants are known for their ability to withstand diverse conditions, from inconsistent watering schedules to fluctuating light exposure, making them ideal for beginner gardeners.
2. Safe for Pets:
While many indoor plants pose a threat to pets, the spider plant is largely safe for cats and dogs. Nonetheless, keeping them out of pets' reach is advisable to avoid potential digestive discomfort.
Adding a Dash of Natural Beauty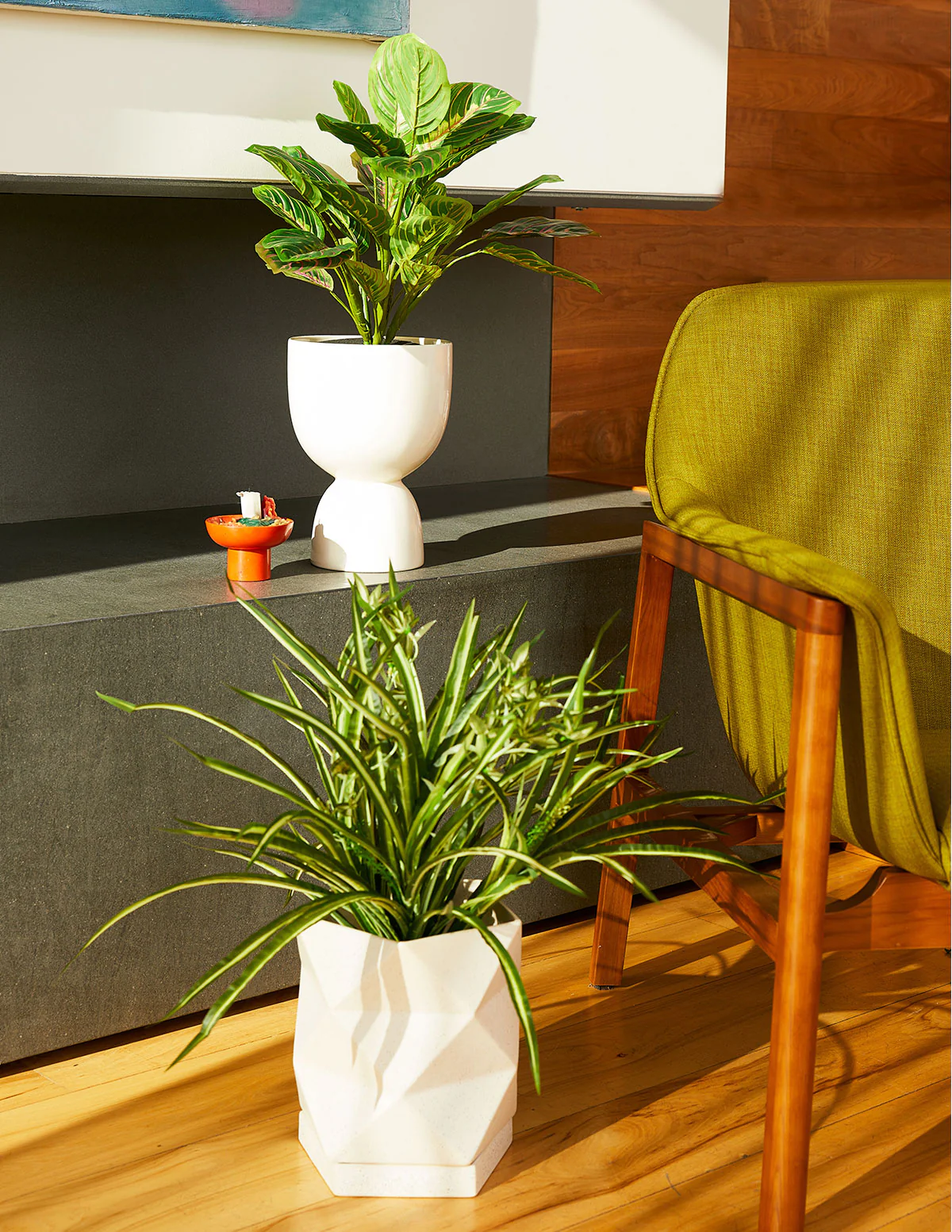 1. Decorative Flexibility:
Its cascading baby plants, known as pups, and elegant leaves make the spider plant versatile, fitting seamlessly into various interior designs, be it hanging or on a shelf.
2. A Symbol of Prosperity:
In certain traditions, the spider plant's prolific growth and abundance of plantlets represent wealth and good fortune.
Fostering a Connection with Nature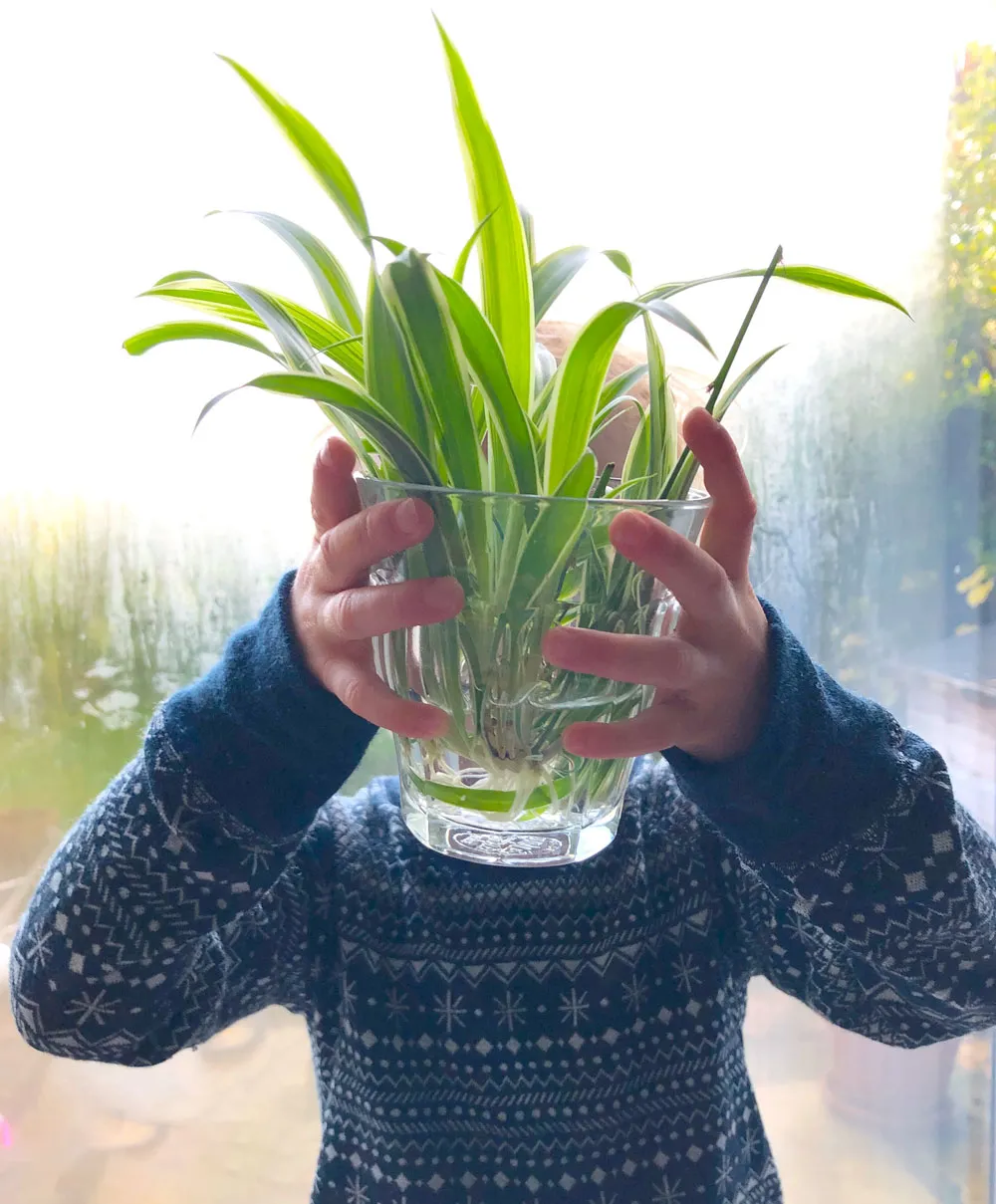 1. A Learning Experience:
The spider plant offers a fun and easy way for kids to grasp concepts like photosynthesis, plant growth, and rudimentary care requirements.
2. Teaching Accountability:
Charging children with the care of a spider plant can instill a sense of duty and introduce them to basic gardening practices.
In summary, the humble spider plant, with its plethora of benefits from cleaning the air to uplifting moods, extends beyond its ornamental role. As indoor living becomes more prevalent, the relevance of such plants intensifies. By integrating a spider plant into your home, you're not just adding a touch of nature but enhancing the ambiance and health of your indoor space. When you see a spider plant next, remember it's not just a visual delight; it's a holistic boon!