Pineapples, with their sweet, tangy flavor and tropical allure, are a favorite fruit of many. But did you know you can grow them as houseplants? Yes, you can! And not just for their delicious fruit – pineapple plants make attractive houseplants with their spiky foliage and unique structure.
Growing pineapple as a houseplant can be a fun and rewarding project, as you watch your pineapple top grow into a beautiful plant that may eventually produce its own fruit. This guide will provide you with all the information you need to successfully grow pineapples as houseplants.
The Pineapple Plant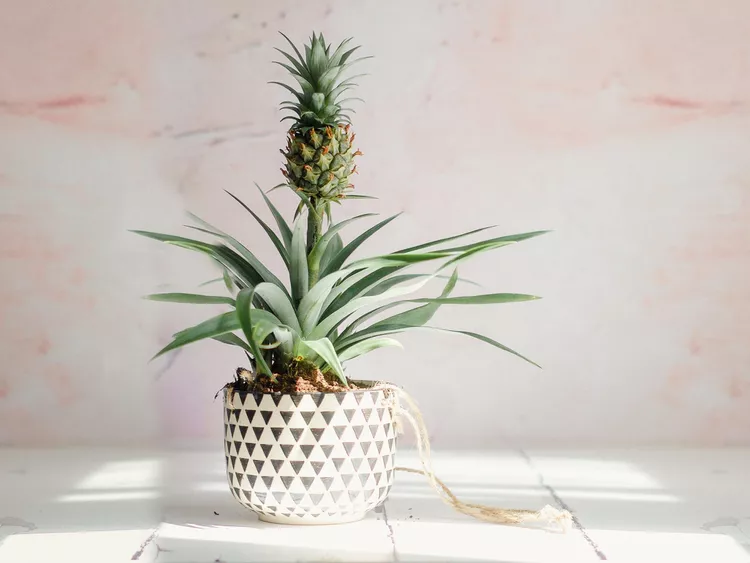 Pineapples (Ananas comosus) are members of the Bromeliad family, which includes many ornamental plants suitable for growing indoors. The pineapple plant is a perennial that grows up to 3-5 feet tall and 3-4 feet wide. It has long, sword-shaped leaves arranged in a rosette, and it produces a single fruit on a tall stem in the center of the plant.
The plant produces side shoots, called suckers or slips, which can be removed and planted to produce new plants. Once a pineapple plant produces fruit, it will not produce another fruit from the same rosette, but the side shoots can be encouraged to grow and produce new fruit.
Starting a Pineapple Plant
From a Pineapple Top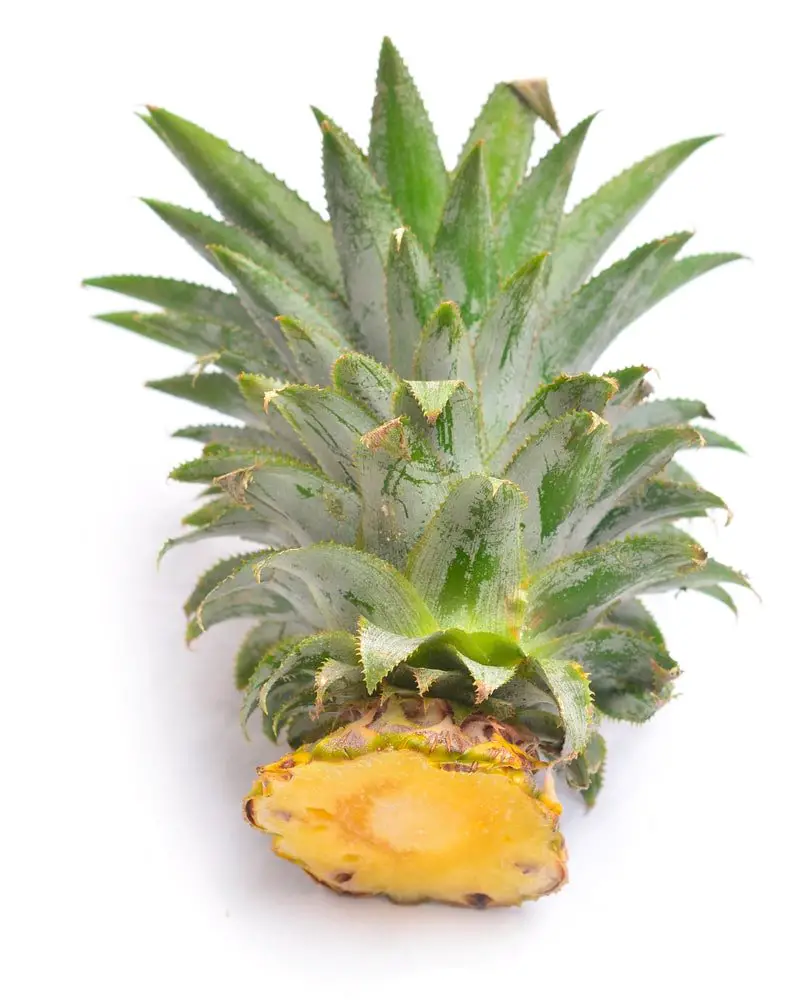 The easiest and most common way to start a pineapple plant is from the top of a store-bought pineapple.
1. Select a Fresh Pineapple: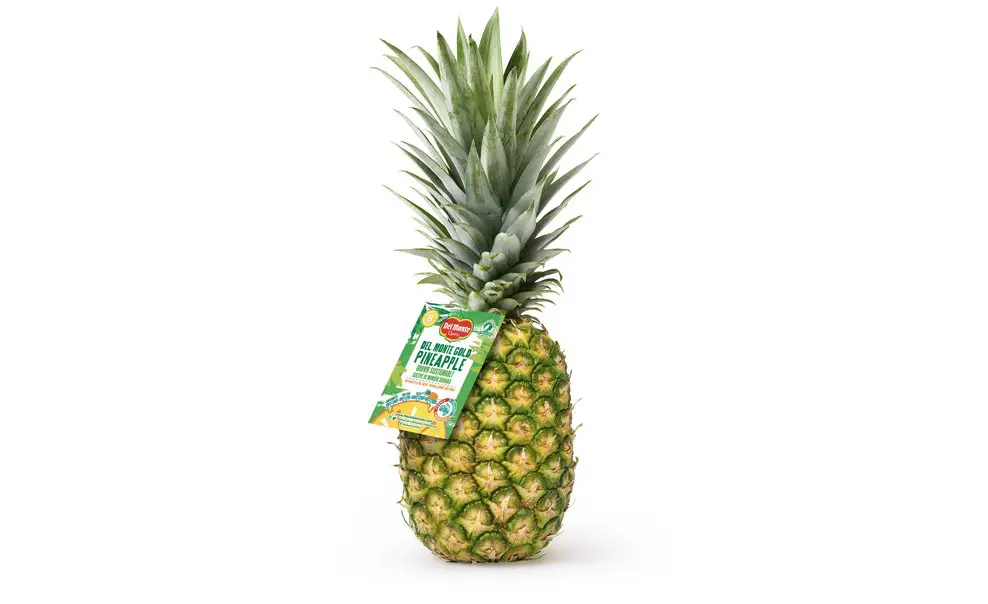 Choose a fresh pineapple with green leaves and no signs of rot or disease. The fruit should be ripe but not overly so. The leaves should be firm and not wilted.
2. Remove the Top: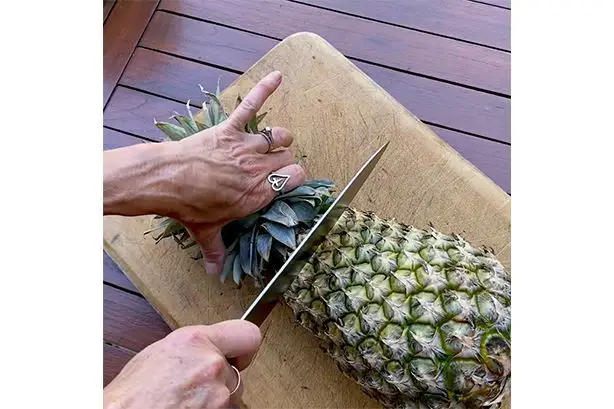 Cut the top off the pineapple about half an inch below the leaves. Remove any excess fruit and let the top dry for a day or two to prevent rot.
3. Remove Lower Leaves: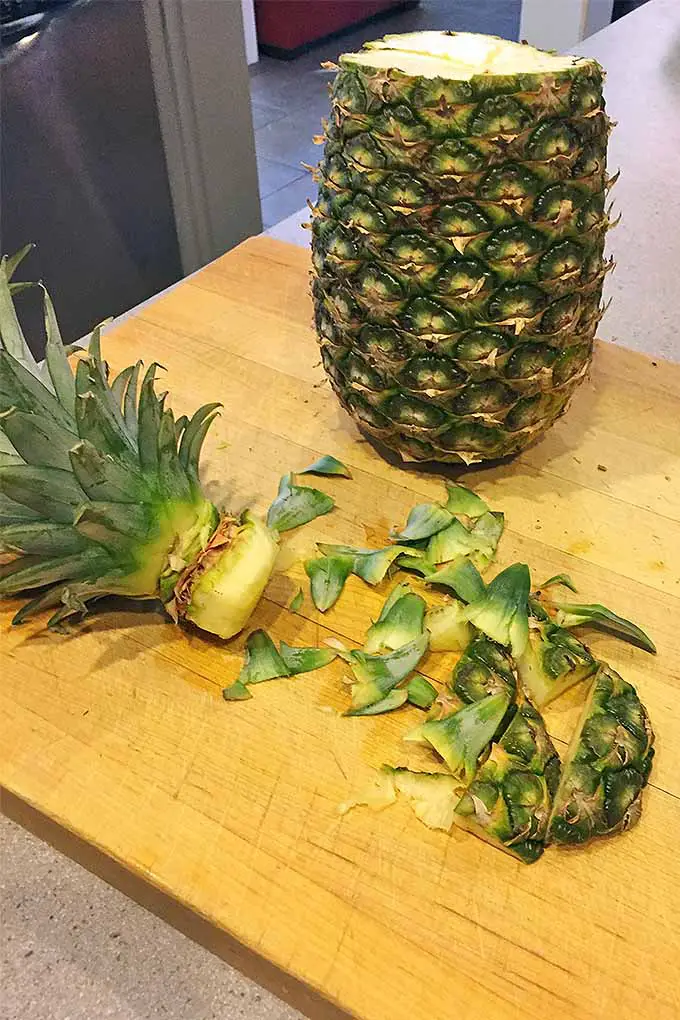 Remove some of the lower leaves to expose the stem. This is where the roots will grow from.
4. Rooting the Top:
Place the pineapple top in a glass of water so that the exposed stem is submerged, but the leaves are not. Change the water every couple of days to keep it fresh. You can also root the top in soil by planting it directly in a pot with well-draining soil.
5. Planting: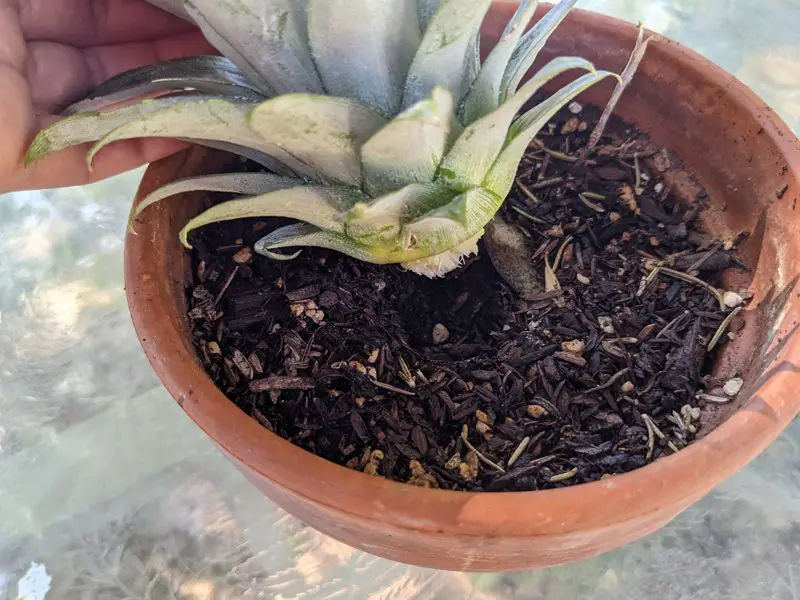 Once the roots are about 2-3 inches long, you can plant the top in a pot with well-draining soil. Plant it so that the base of the leaves is just above the soil surface.
From a Sucker or Slip
If you already have a pineapple plant, you can propagate new plants from the suckers or slips that grow on the side of the plant or at the base of the fruit.
Remove the Sucker or Slip: Carefully remove the sucker or slip from the plant by twisting it off or cutting it with a sharp knife.
Let it Dry: Let the cut end dry for a day or two to prevent rot.
Planting: Plant the sucker or slip in a pot with well-draining soil so that the base of the leaves is just above the soil surface. Water it well.
Growing Pineapple Plants
Potting and Soil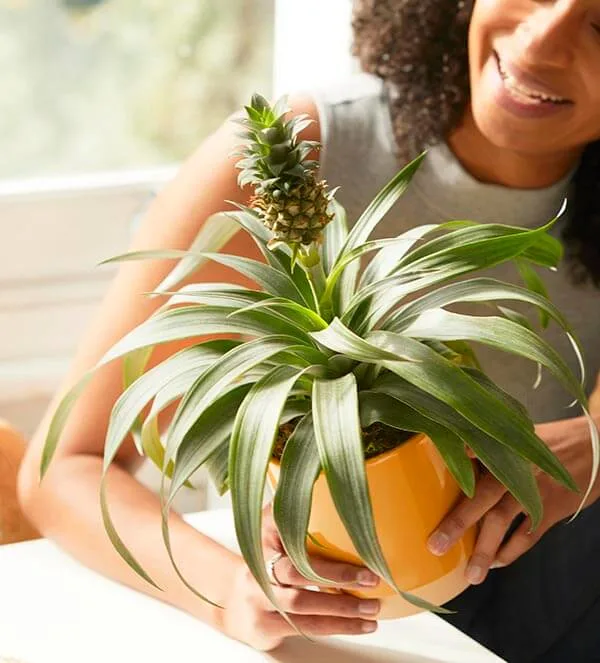 Pineapple plants need well-draining soil. Use a potting mix that is designed for succulents or cacti, or make your own mix by combining equal parts of potting soil, perlite, and coarse sand.
Plant the pineapple in a pot that is at least 6-8 inches in diameter. Make sure the pot has drainage holes in the bottom to prevent waterlogging.
Light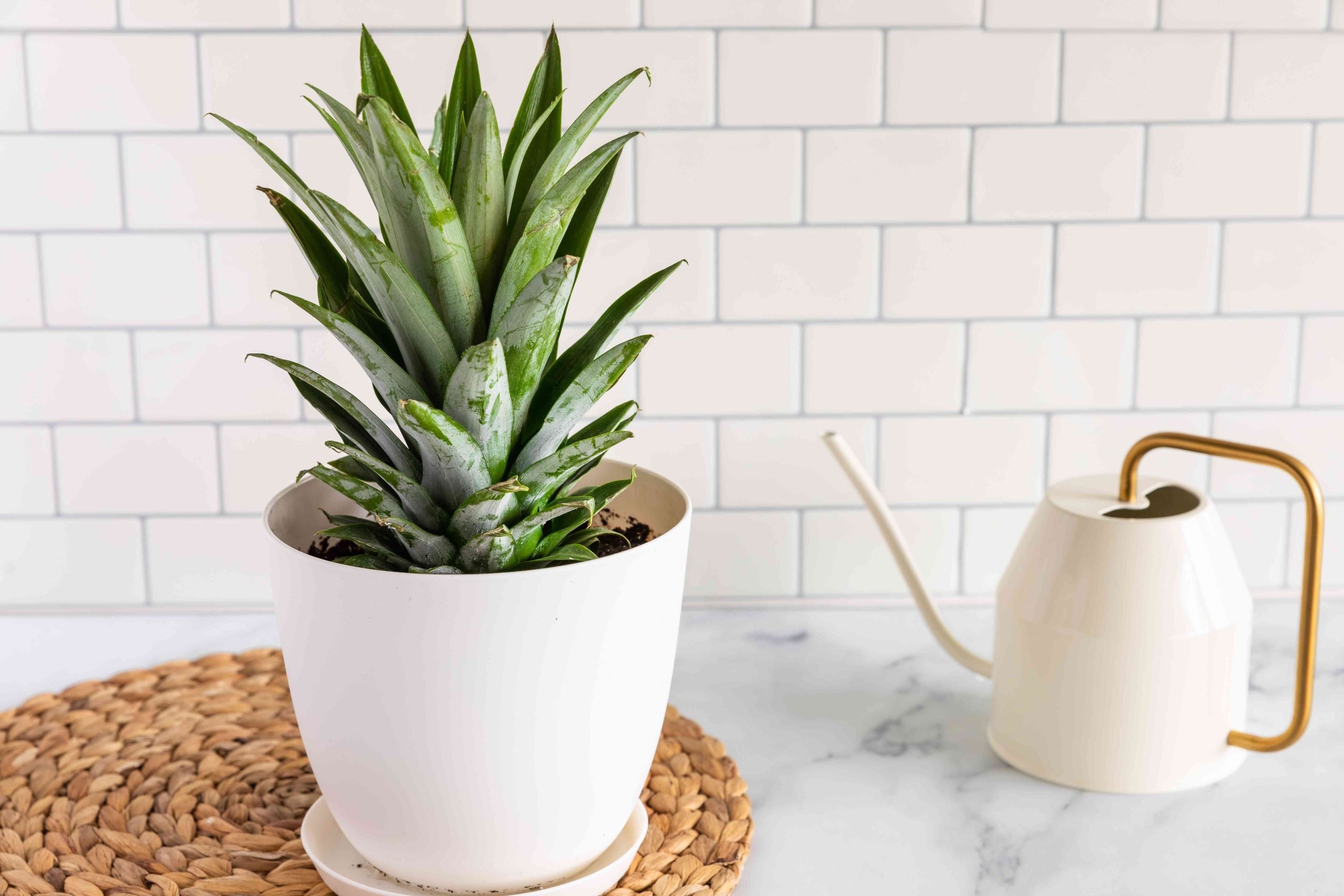 Pineapple plants need bright light to grow well. They prefer full sun but will tolerate some shade. Place your pineapple plant near a sunny window or under grow lights if you don't have enough natural light.
Watering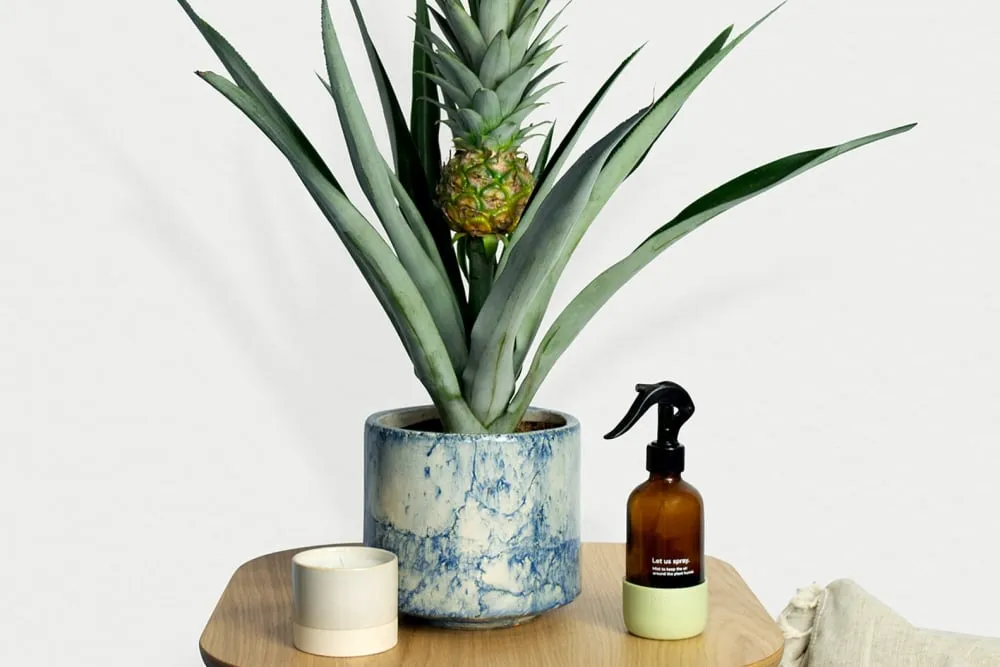 Pineapple plants are drought-tolerant and prefer to be on the dry side. Water your plant thoroughly and then allow the top inch of soil to dry out before watering again. Over-watering can lead to root rot, so it's better to err on the side of too little water rather than too much.
Temperature and Humidity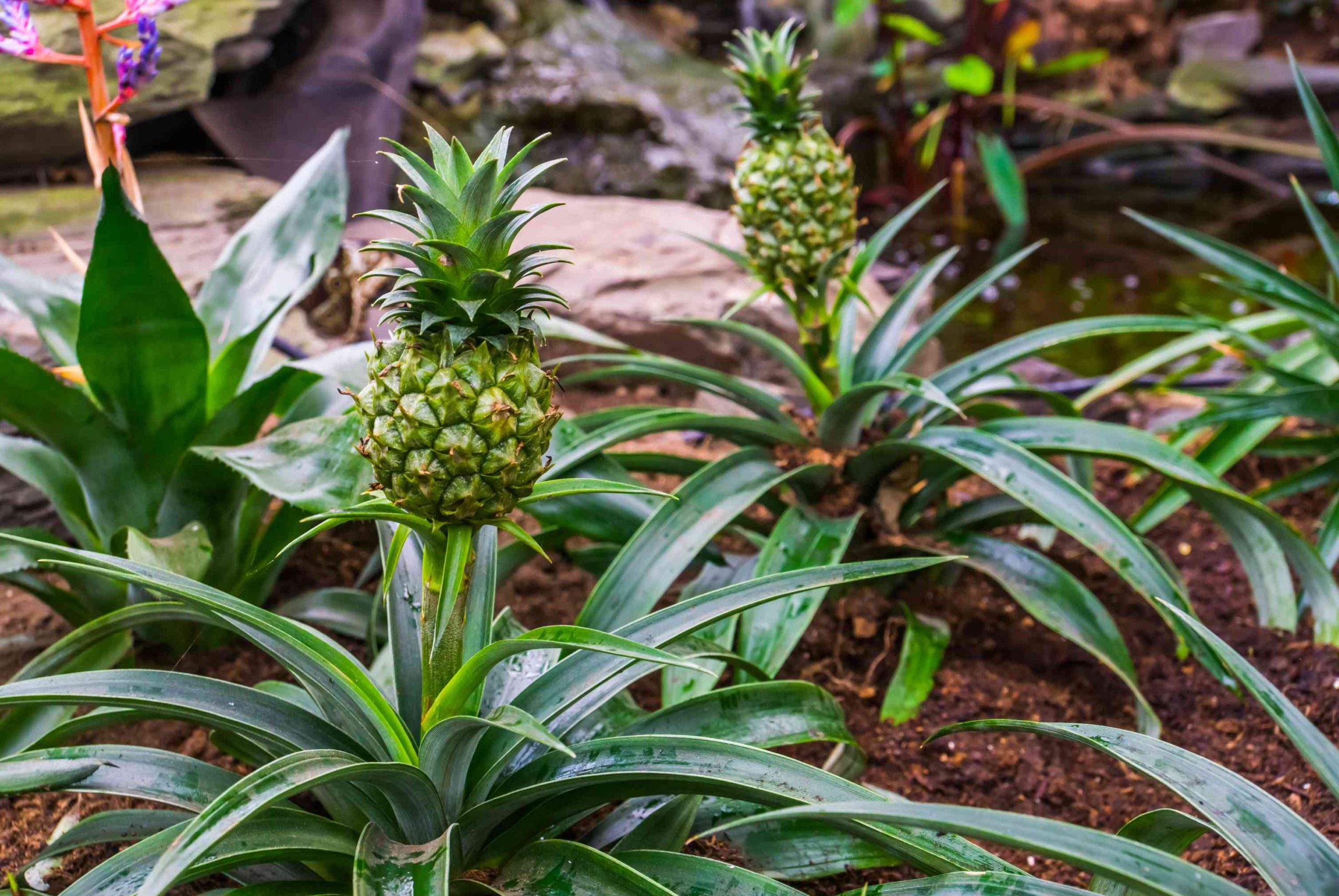 Pineapple plants prefer warm temperatures between 65-85°F (18-30°C). They can tolerate temperatures as low as 50°F (10°C) but will not grow as well. They prefer high humidity, so it may be necessary to mist your plant or use a humidifier if the air in your home is very dry.
Fertilizing
Feed your pineapple plant with a balanced fertilizer every 4-6 weeks during the growing season (spring and summer). Use a water-soluble fertilizer at half the recommended strength.
Pruning
Pineapple plants do not require a lot of pruning. You can remove any dead or damaged leaves as needed.
Flowering and Fruit Production
Pineapple plants grown from the top of a fruit will usually take at least 2-3 years to produce fruit, while those grown from suckers or slips may produce fruit in as little as 1-2 years.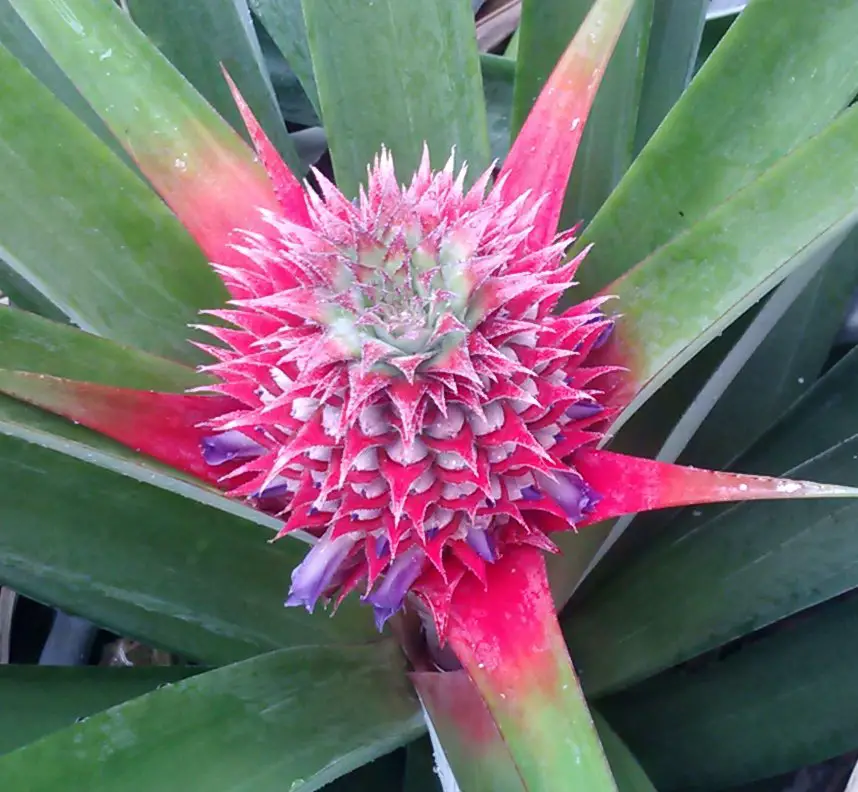 The pineapple plant produces a single flower spike in the center of the rosette, which develops into a fruit. The fruit takes about 6 months to mature after flowering. Once the fruit is ripe, you can harvest it by cutting it from the plant with a sharp knife.
Common Problems and Solutions
Root Rot
Root rot is caused by a fungus that thrives in waterlogged soil. Make sure your pot has good drainage and don't over-water your plant. If you notice the leaves turning yellow or the plant wilting, remove it from the pot and inspect the roots. Trim off any black or mushy roots and replant in fresh, well-draining soil.
Mealybugs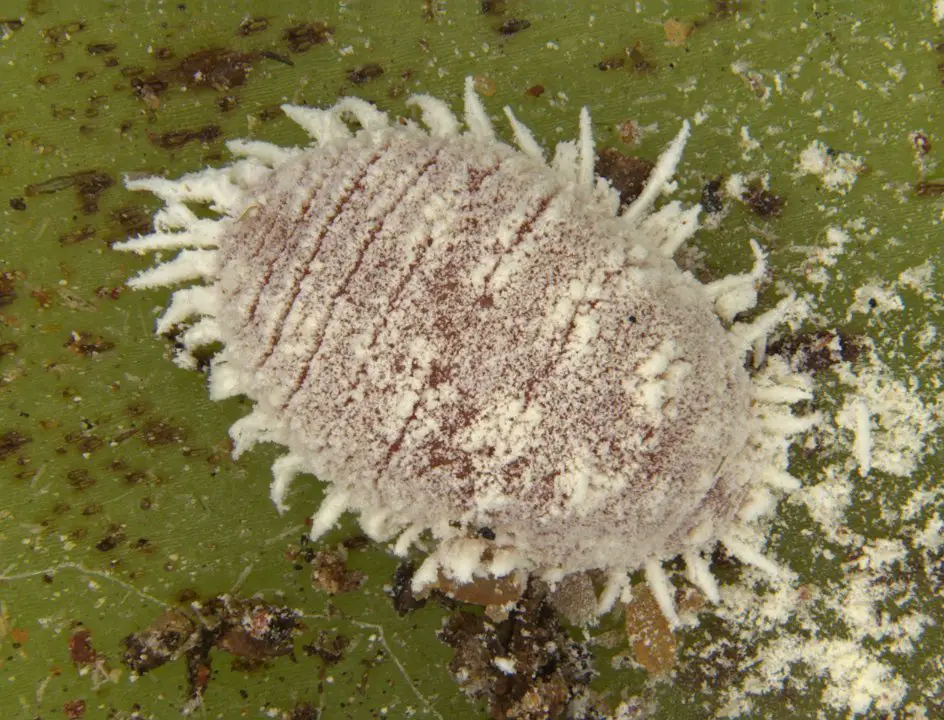 Mealybugs are small, white insects that feed on the sap of the plant. They can be removed by wiping the leaves with a cloth soaked in soapy water or rubbing alcohol.
Scale
Scale insects are small, brown, or black insects that attach themselves to the leaves and stems of the plant. They can be scraped off with a toothpick or wiped off with a cloth soaked in soapy water or rubbing alcohol.
Conclusion
Growing pineapples as houseplants can be a fun and rewarding experience. With a little patience and care, you can grow a beautiful pineapple plant that may eventually produce its own fruit. Remember to provide bright light, well-draining soil, and not to over-water. Enjoy the process and the delicious fruit of your labor!