If you adore pets but loathe pet dander, you're far from alone. A multitude of people are ready to endure stuffy noses for the simple joy of bonding with their furry friends. However, this does not mean you need to endure discomfort unnecessarily.
Often, individuals reach for over-the-counter allergy medications to combat pet dander. Yet, there are alternative, natural ways to alleviate the inconveniences such as headaches, itchy eyes, nausea, and runny noses, which are typically triggered by indoor air contaminants.
Houseplants emerge as one such alternative. Pet enthusiasts highly regard them for two main reasons:
They act as natural air purifiers, mitigating the 'sick building syndrome' induced by common irritants such as formaldehyde, benzene, and ammonia found in residential and office spaces.
They assist in maintaining and balancing humidity levels within the recommended range for allergy sufferers.
Indoor Plants Beneficial for Allergies (As Suggested by NASA)
NASA initiated a clean air study aiming to identify optimal plants for thriving in enclosed spaces.
Their objective was to discover plants that could proliferate on Mars and Lunar bases, which are easy to manage and enhance indoor air quality without adding extra harmful compounds to the atmosphere. Here are their recommendations:
Areca Palm
The areca palm not only introduces a tropical ambiance to your dwelling but also functions as a natural humidifier. Optimal humidity, which measures the water vapor content in the air, can mitigate allergy symptoms such as nasal congestion and irritation, facilitating easier breathing.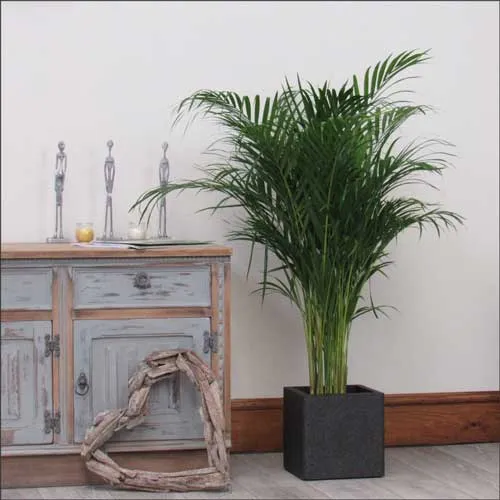 While humidity can be a boon or a bane for allergy sufferers, utilizing a plant to generate humidity has a natural regulatory effect. It prevents the creation of dense stagnant air often associated with electric humidifiers.
Cultivating an areca palm necessitates access to bright, indirect sunlight, as direct exposure can harm the foliage. It also thrives at temperatures between 60 F and 75 F, with cold exposure potentially damaging the leaves.
Avoid overwatering your areca palm and ensure its pot has sufficient drainage, as these plants dislike 'wet feet,' according to horticulturists.
Lady Palm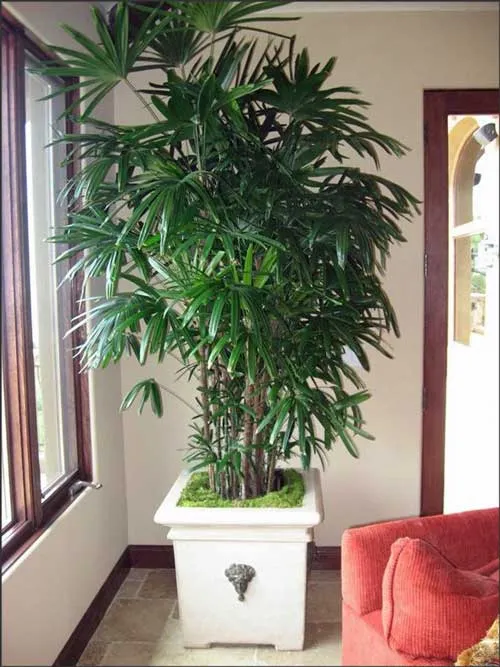 Contrary to outdoor palms that can reach between 6 to 12 feet, indoor lady palms maintain a much smaller stature. They flourish in east-facing windows, avoiding direct sunlight.
Remember to water it appropriately according to the season and repot it every two years.
Bamboo Palm
In contrast, bamboo palms are sunlight aficionados, although they can adapt to low light conditions.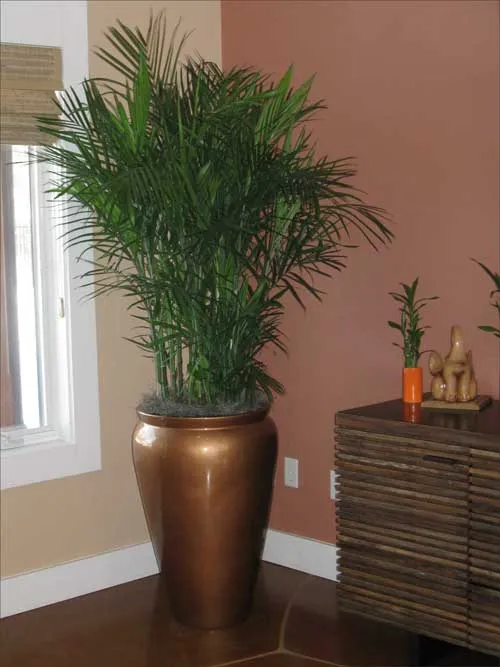 When nurturing them indoors, start with a healthy plant with lush green leaves. Repot your palm into a pot 2 inches larger than its original one, ensuring it has proper drainage, and water it immediately.
Moisten your bamboo palm whenever the soil surface feels dry. Regular use of a slow-release fertilizer will help it flourish, converting carbon dioxide into oxygen while purifying the air.
Golden Pothos and Philodendron
Although Golden pothos and philodendron aren't directly beneficial for pet allergies, they control formaldehyde levels in the air.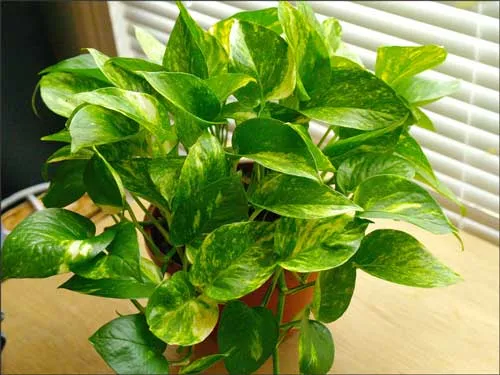 Formaldehyde can trigger irritation in your nose, mouth, and throat, potentially worsening your allergy symptoms. Common household items like paper bags, napkins, and tissues often contain this compound.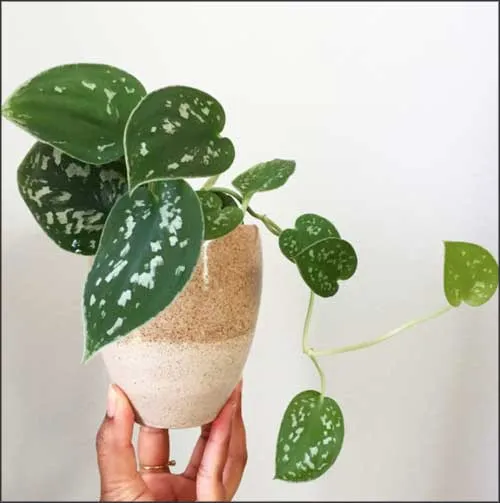 Gerbera Daisies
These flowers are known to control benzene concentration in the air. Found in items such as plastics, dyes, detergents, pesticides, tobacco smoke, glue, paint, vehicle exhausts, and furniture wax, benzene can cause eye irritation, drowsiness, and dizziness in high amounts.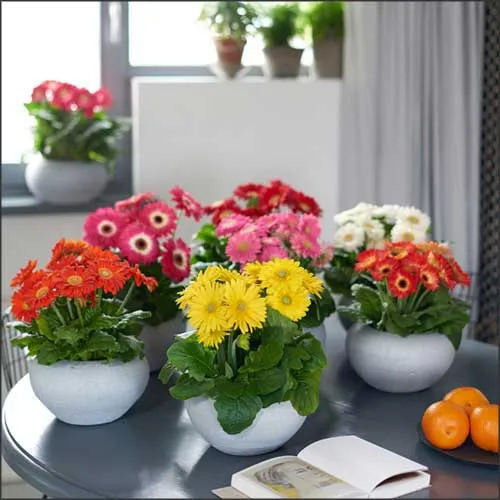 Gerbera daisies are ideal for spaces like offices or workshops where you might encounter benzene-containing products. They are relatively easy to grow, especially from seedlings, and enjoy ample sunlight and room for root growth.
Dracaena
Dracaena plants are ideal for the home as they absorb allergens from the air and store them in their leaves.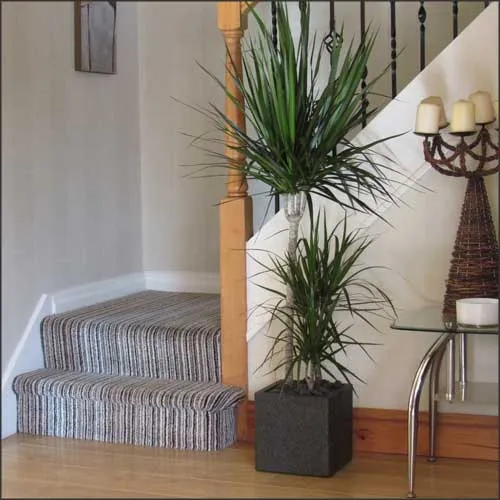 They can grow large, but regular pruning keeps them manageable and visually pleasing. These plants prefer moist (but not soggy) soil and can adapt to various temperatures as long as they don't drop below 50-60 F for extended periods.
The Power of Houseplants and Healthy Soil for Cleaner Air
Surprisingly, not only do the houseplants contribute to cleaner air, but so does their soil and root system. Healthy soil teems with bacteria and microorganisms that improve the air quality in your living or working space.
These plants have proven to be helpful in indoor settings with poor ventilation by eliminating contaminants that exacerbate your pet allergy symptoms. However, remember that none of the NASA-recommended plants can eliminate actual dander from the air. Regular vacuuming and an air purifier can keep dander, mold, and pollen at bay.
Living harmoniously with pets and pet allergies is achievable. All it takes are some extra steps to eliminate allergens and irritants from your environment.