Wandering through a garden, one might stumble upon a simple-looking herb, often mistaken for a common weed. This is the plantain, a botanical wonder hiding in plain sight. With its expansive history and impressive medicinal properties, this herb is worth our attention.
The Comprehensive Anatomy and Distribution of Plantain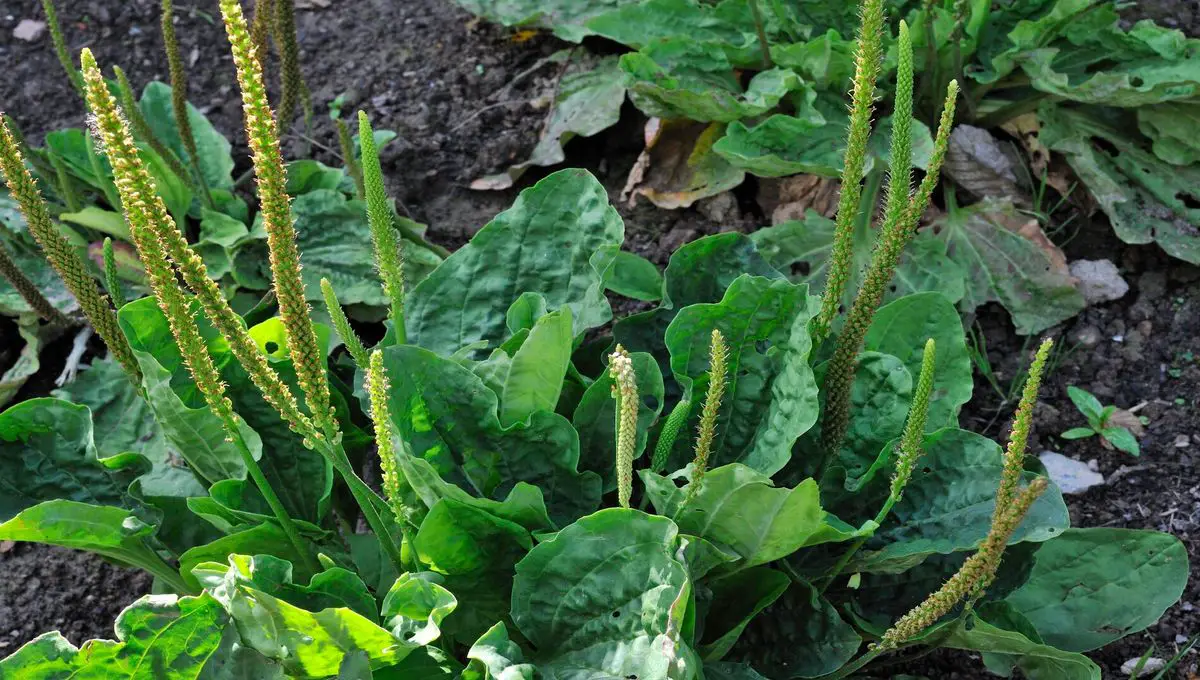 Plantain finds its roots (quite literally) in the Plantago genus. Although numerous species abound, the Plantago major (broadleaf plantain) and Plantago lanceolata (ribwort plantain) dominate in terms of popularity and widespread distribution.
At first glance, the plantain may seem unremarkable. It sprouts in a rosette pattern, with leaves shooting directly from the root. The tall, slender, seeding flower spikes make it distinct. This global herb adapts to various habitats, but gardens, roadsides, and meadows are its favorite playgrounds.
Plantain Through the Ages: A Historical Retrospective
Historical records paint a vivid picture of plantain's significance. Ancient cultures, including the Saxons, lauded its therapeutic virtues, dubbing it the "mother of herbs." Meanwhile, Native Americans aptly named it "white man's foot" or "Englishman's foot" because it seemed to proliferate wherever European settlers stepped.
Delving into the Rich Phytochemical Reservoir of Plantain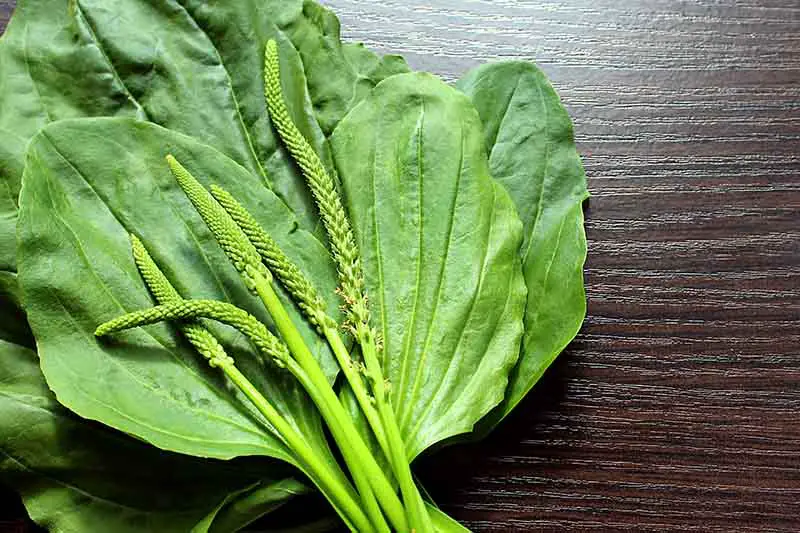 Behind plantain's modest facade is a cocktail of bioactive compounds, each contributing to its medicinal prowess:
Flavonoids: Powerful antioxidants that combat inflammation and bolster the immune system.
Terpenoids: Multi-functional compounds known for their anti-inflammatory, antiviral, and even anticancer properties.
Iridoid Glycosides: Aucubin, in particular, stands out with its robust anti-microbial attributes.
Polysaccharides: Essential for skin rejuvenation and effective wound healing.
This cornucopia of compounds is the foundation of plantain's varied therapeutic benefits.
Unveiling the Medicinal Marvels of Plantain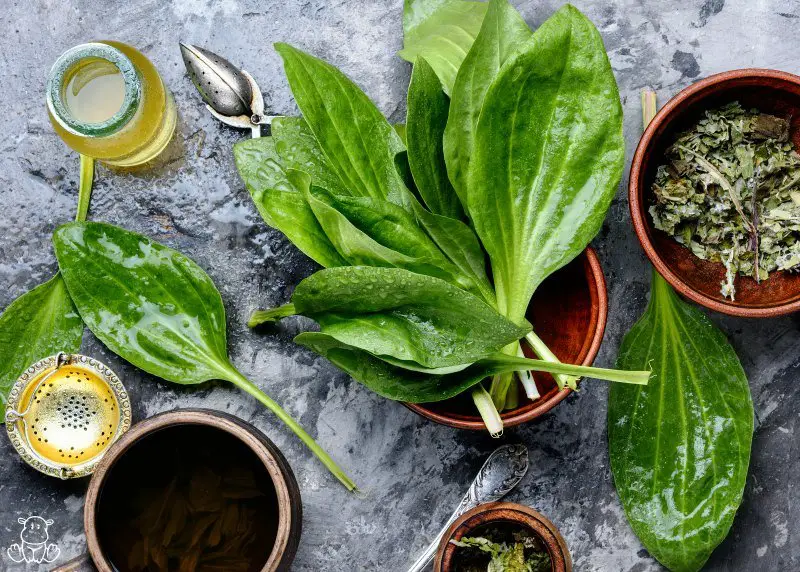 1. A Warrior Against Inflammation:
Beyond the immediate relief it offers for skin irritations, burns, and wounds, plantain's anti-inflammatory properties play a significant role in chronic disease management.
2. The Guardian of Skin:
From ancient battlefields to modern-day kitchens, plantain poultices have tended to wounds. The herb's unique composition accelerates skin repair, wards off infections, and alleviates pain.
3. The Breath of Life:
Plantain's prowess isn't restricted to skin deep. It has been a trusted ally against respiratory ailments, offering relief from coughs, bronchitis, and asthma, courtesy of its soothing properties.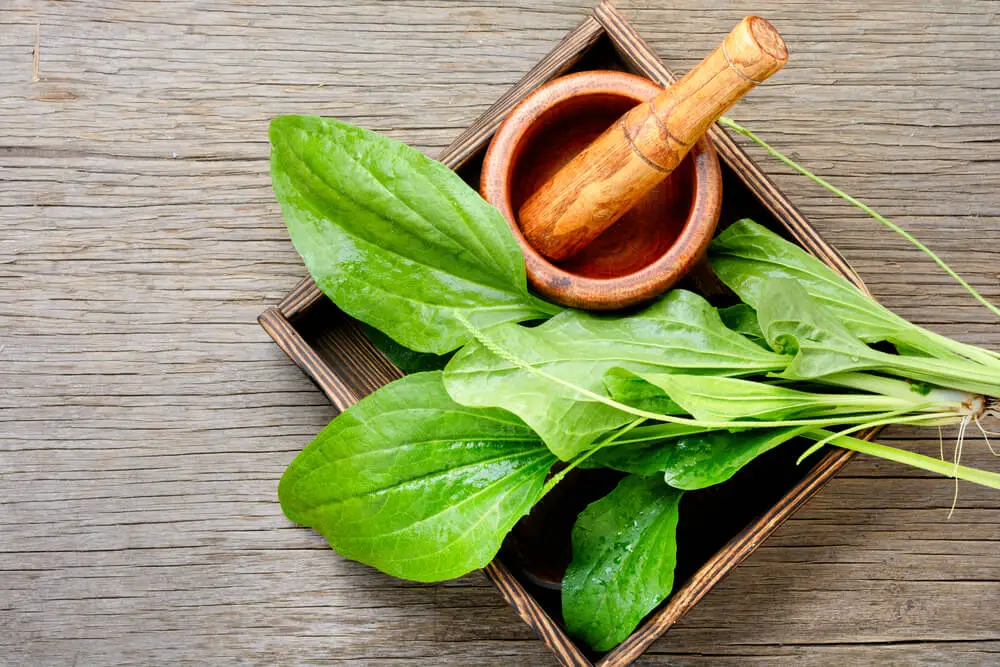 4. Digestive System's Best Friend:
Plantain seeds, especially from the Plantago ovata species, are a treasure trove of psyllium husk. This soluble fiber aids digestion, relieves constipation, and plays a role in cholesterol management.
5. Nature's Own Antioxidant Dispenser:
Plantain neutralizes harmful free radicals, curbing oxidative stress, and, by extension, reducing the risk of chronic diseases.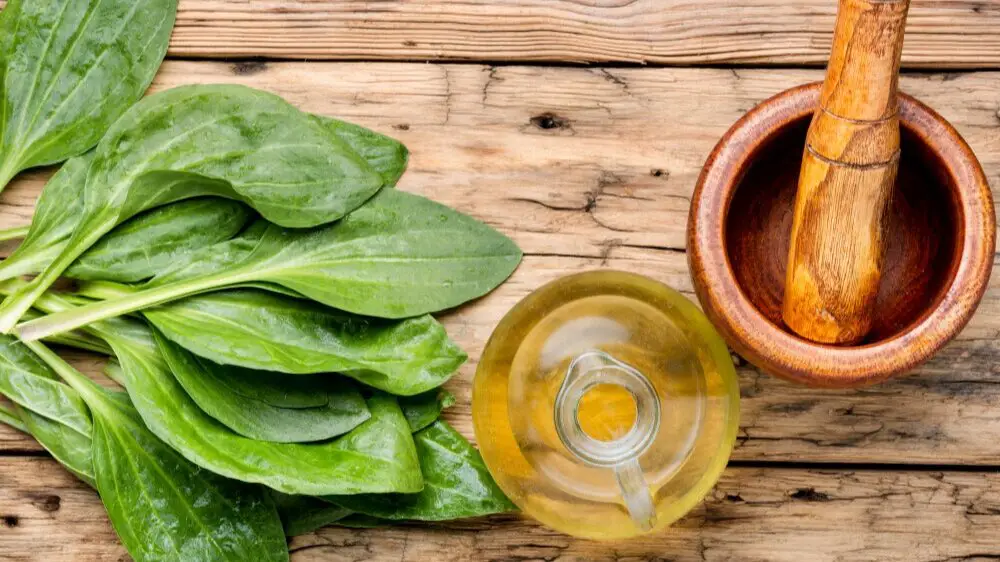 6. The Antimicrobial Shield:
Plantain's broad-spectrum antimicrobial activity is a beacon of hope in an age of antibiotic resistance, making it a formidable opponent against various pathogens.
7. Pain, Meet Your Match:
Plantain doubles up as an analgesic, offering relief from discomfort stemming from minor injuries, burns, and insect stings.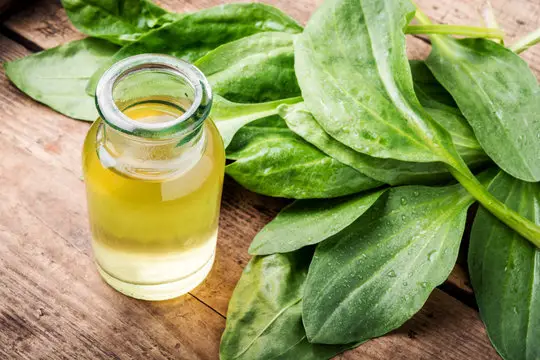 8. Eye Health Advocate:
The humble plantain even finds utility in eye care. Traditionally, its infusions have alleviated discomfort from infections and reduced conjunctivitis symptoms.
From Garden to Plate: Culinary Ventures with Plantain
Contrary to popular belief, plantain isn't just a medicinal herb. Its tender young leaves introduce a mildly bitter note to salads, echoing spinach's flavor profile. For those preferring cooked greens, plantain can be sautéed, steamed, or incorporated into soups, offering both taste and nutrition.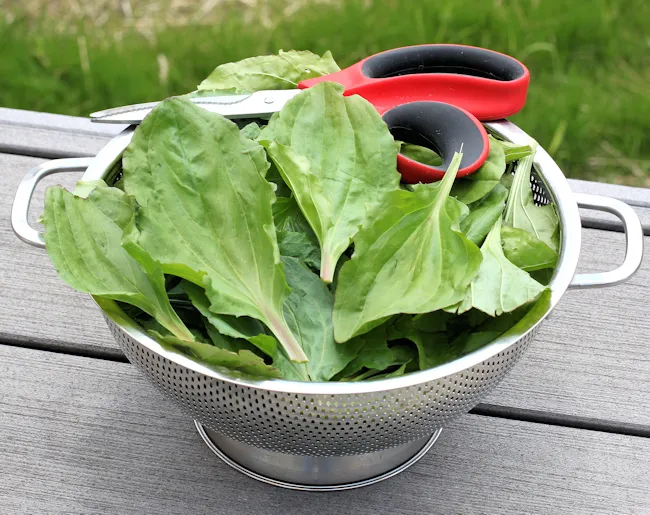 Harnessing Plantain's Medicinal Might
Plantain's therapeutic spectrum is vast. Here's how to tap into its potential:
Tea/Infusion: Ideal for respiratory and digestive issues. Simply steep dried or fresh leaves in hot water.
Poultice: Fresh leaves, when crushed and applied, offer immediate relief to wounds.
Tinctures: Alcohol-based extractions capture plantain's essence, concentrating its medicinal properties.
Ointments: Infuse plantain in oils to create balms or salves, ensuring prolonged shelf-life and facilitating application.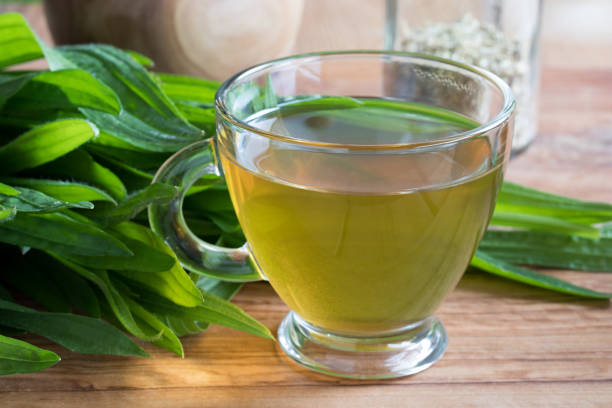 Proceeding with Prudence: Safety Aspects
Plantain's general safety profile is commendable. However, individual allergic reactions can occur. A patch test is prudent before widespread topical application. For those keen on internal consumption, especially pregnant or nursing women and those on medications, a consultation with a healthcare professional is advisable.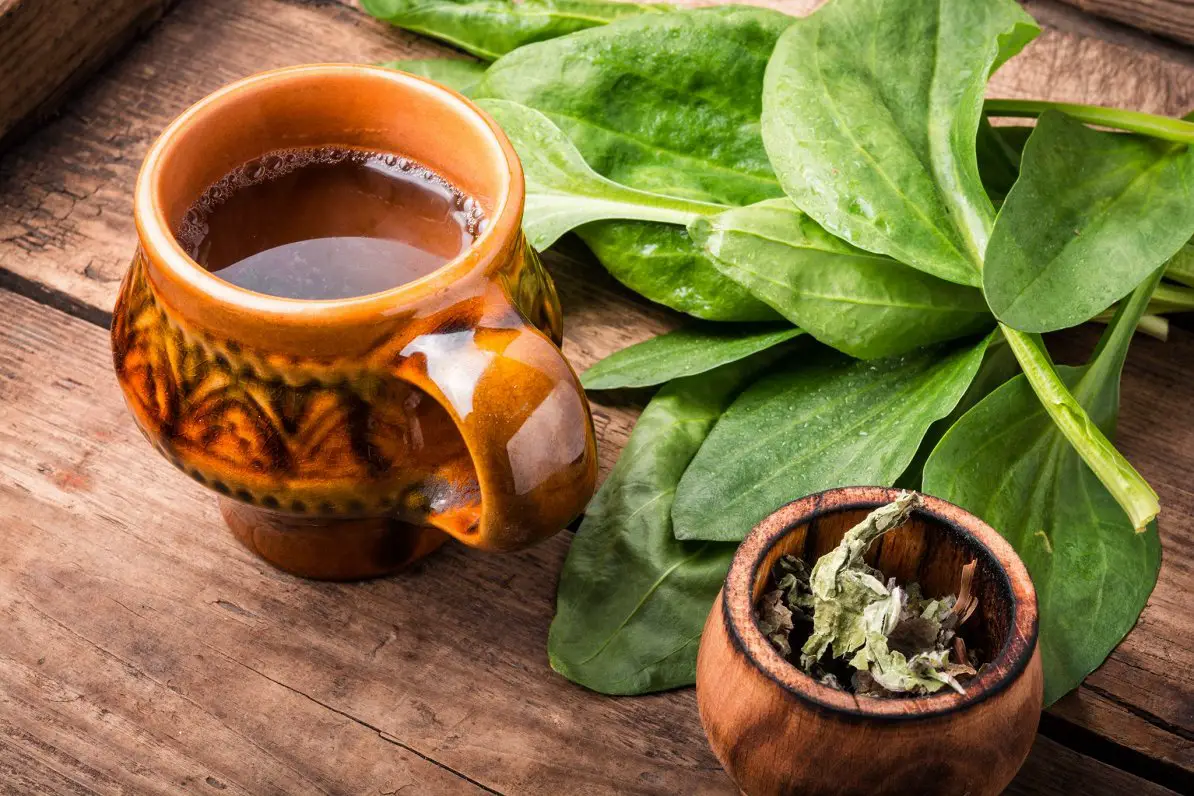 In Conclusion: A Tribute to Nature's Bounty
Plantain challenges our conventional notions of weeds and their perceived uselessness. This versatile herb, in its subtlety, embodies the richness of nature and its propensity for healing. Whether seeking a remedy, a nutritious green, or simply marveling at nature's wonders, plantain stands tall, reminding us of the endless treasures hidden in our backyards.