It's heart-wrenching to see the tomato you've been eagerly watching for weeks suddenly bear a huge crack. Often, it seems as if this mishap occurs just when they're ripe for the picking.
Let's delve into the reasons behind tomato splitting and how you can combat it.
Understanding Tomato Splitting
Tomato splitting is a common hiccup, even for veteran gardeners, especially during hot, arid summers. Surprisingly, the actual culprit isn't the heat but inconsistent watering.
Tomatoes thrive with a steady water supply. In scenarios where dry periods are abruptly followed by heavy rain, tomatoes absorb water rapidly, causing the fruit to expand faster than the skin can stretch. This inconsistency can unfortunately set the stage for a season filled with cracked tomatoes.
Most often, it's the almost ripe tomatoes that fall victim to this predicament.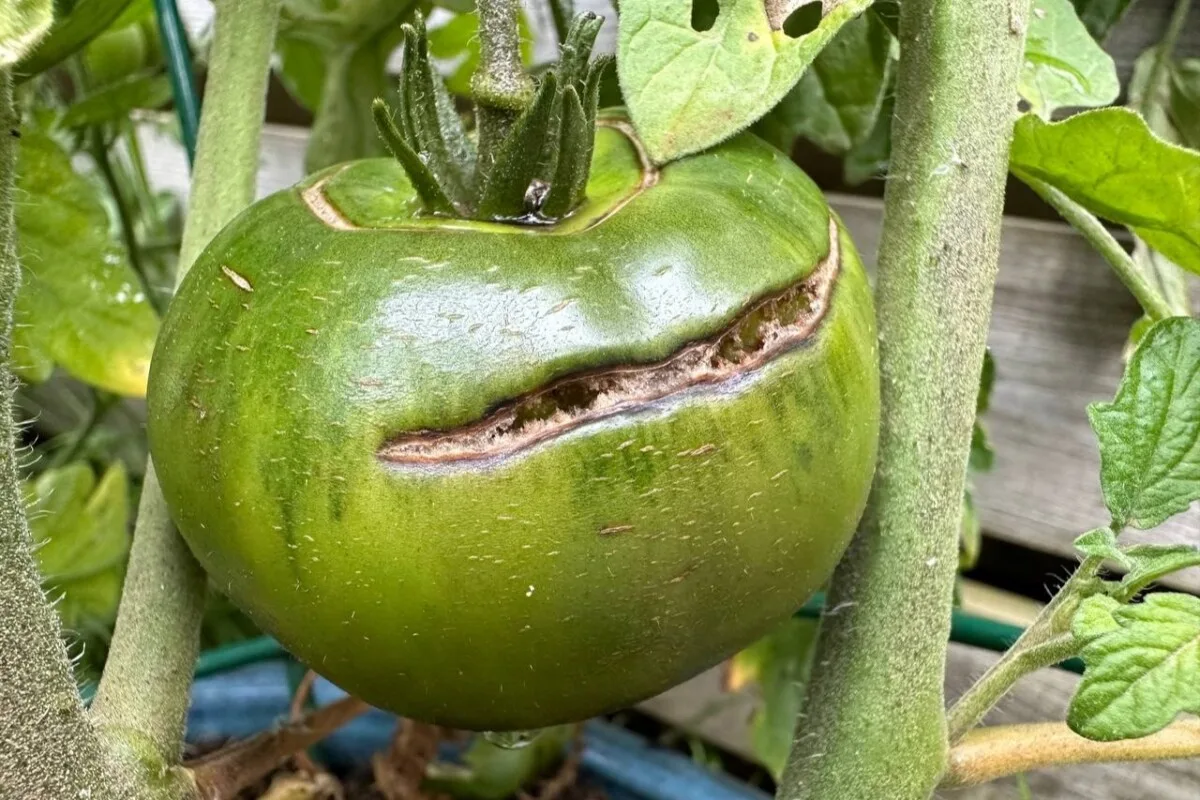 Is Your Soil Lacking Nutrients?
Tomatoes low in calcium and potassium tend to crack more easily. If you've been enriching your soil with compost, this might not be an issue. However, before adding any supplements, it's wise to get a soil test.
Deciphering the Type of Split
How a tomato cracks can actually hint at the underlying cause.
1. Radial Cracks: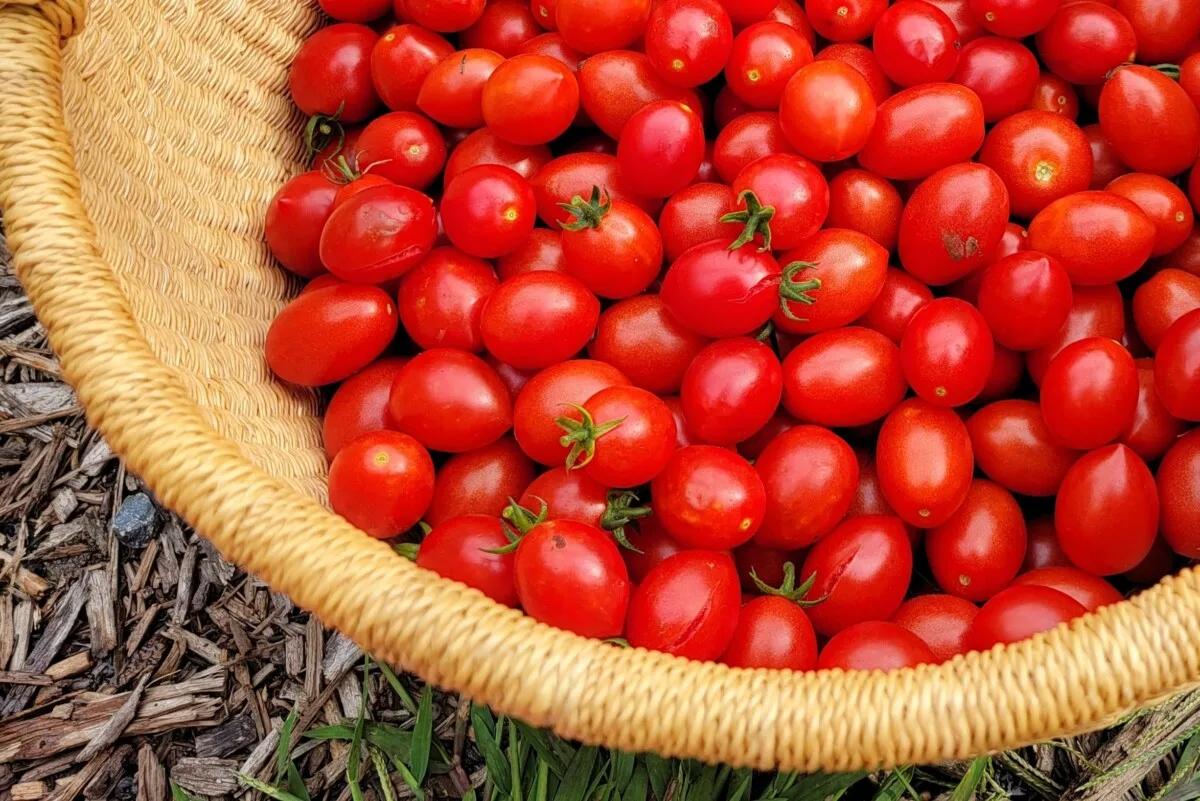 These are vertical splits running down the tomato, commonly seen after a heavy rain in nearly mature tomatoes. Tomatoes with radial cracks should be consumed quickly.
2. Concentric Cracks:
These form around the tomato's top, originating from the stem and circling around the tomato's shoulders. They're generally linked to uneven growth or nutrient imbalances and are often influenced by inconsistent watering patterns.
Catfacing Vs. Splitting
It's essential to differentiate between catfacing and splitting. Catfacing refers to scars and deformities at the blossom scar of the tomato, predominantly seen in heirloom varieties, and isn't related to water consistency.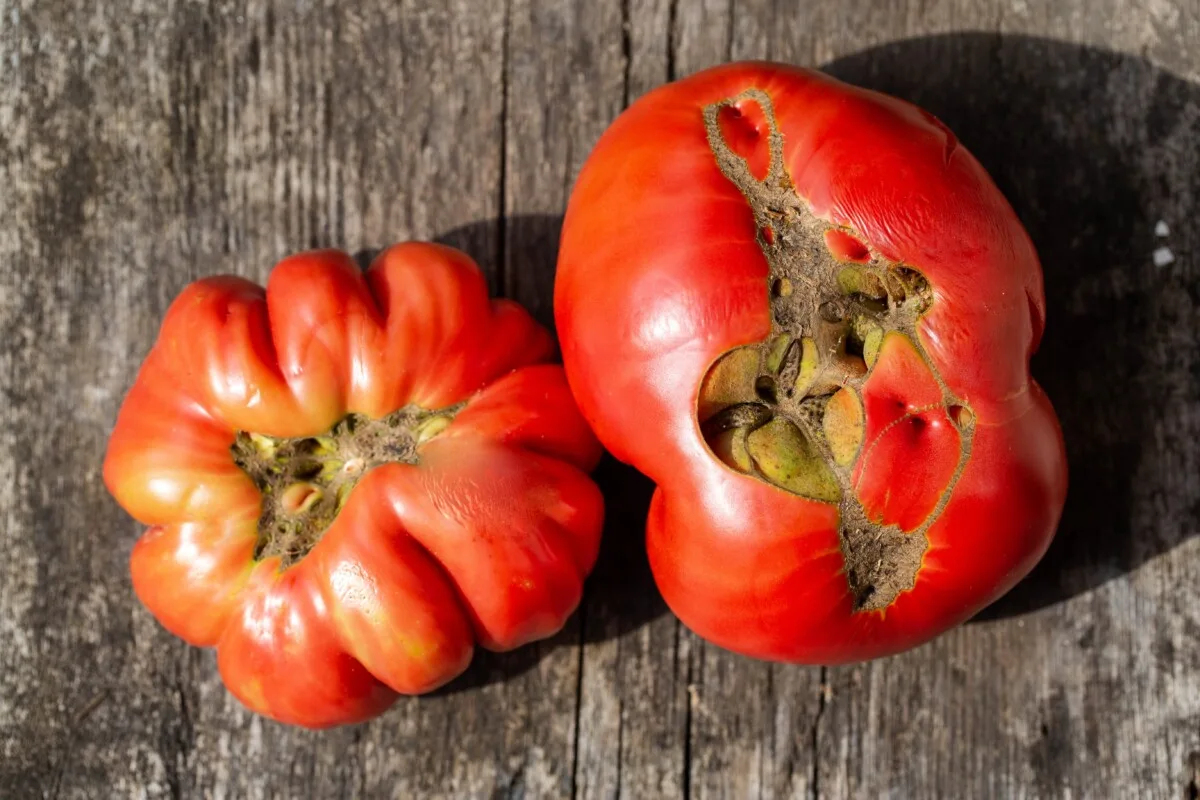 Strategies to Prevent Tomato Splitting
1. Opt for Crack-resistant Varieties:
Hybrid tomatoes, besides being disease-resistant, are often bred to resist cracking.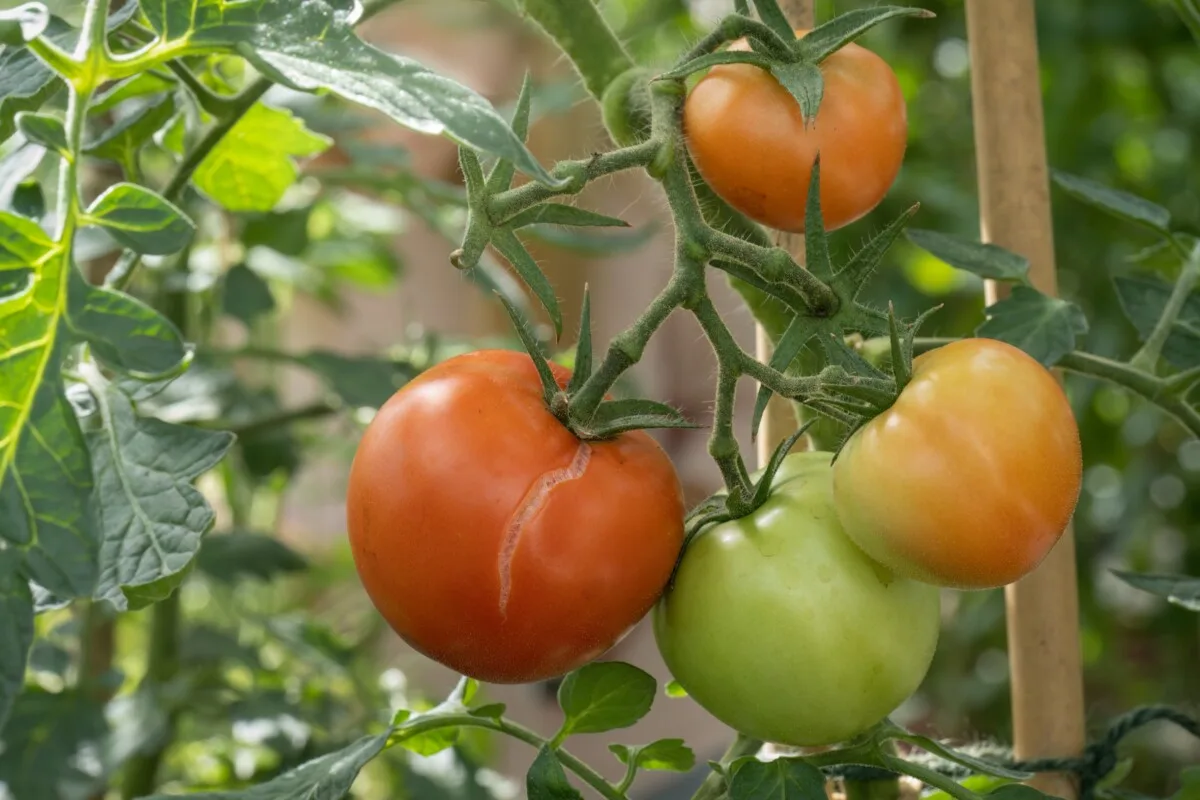 2. Consistent Watering:
Ensure a steady water supply. Introduce deep, consistent watering routines to avoid rapid fruit growth which leads to splitting.
3. Mulch Is a Must:
Mulching retains soil moisture and reduces evaporation, ensuring tomatoes have a consistent water supply.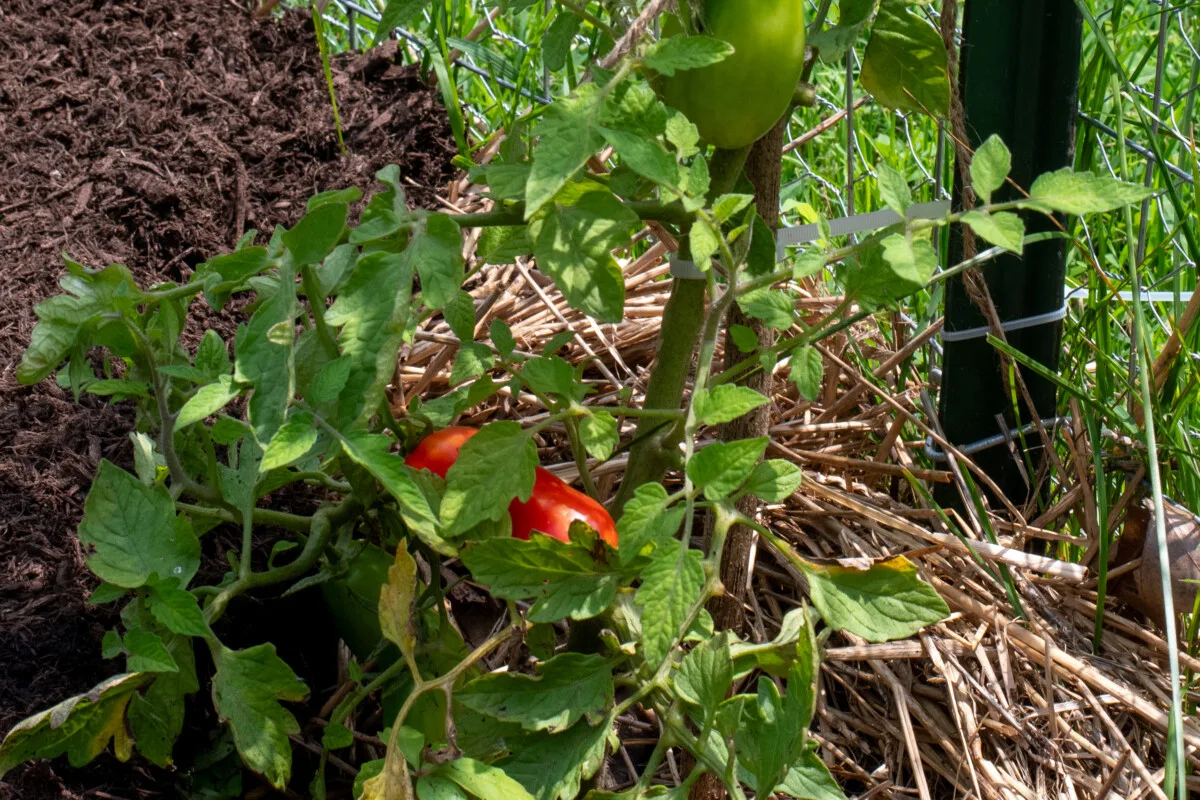 4. Harvest Early:
To prevent splitting, pick almost-ripe tomatoes and let them ripen in a controlled environment like your kitchen.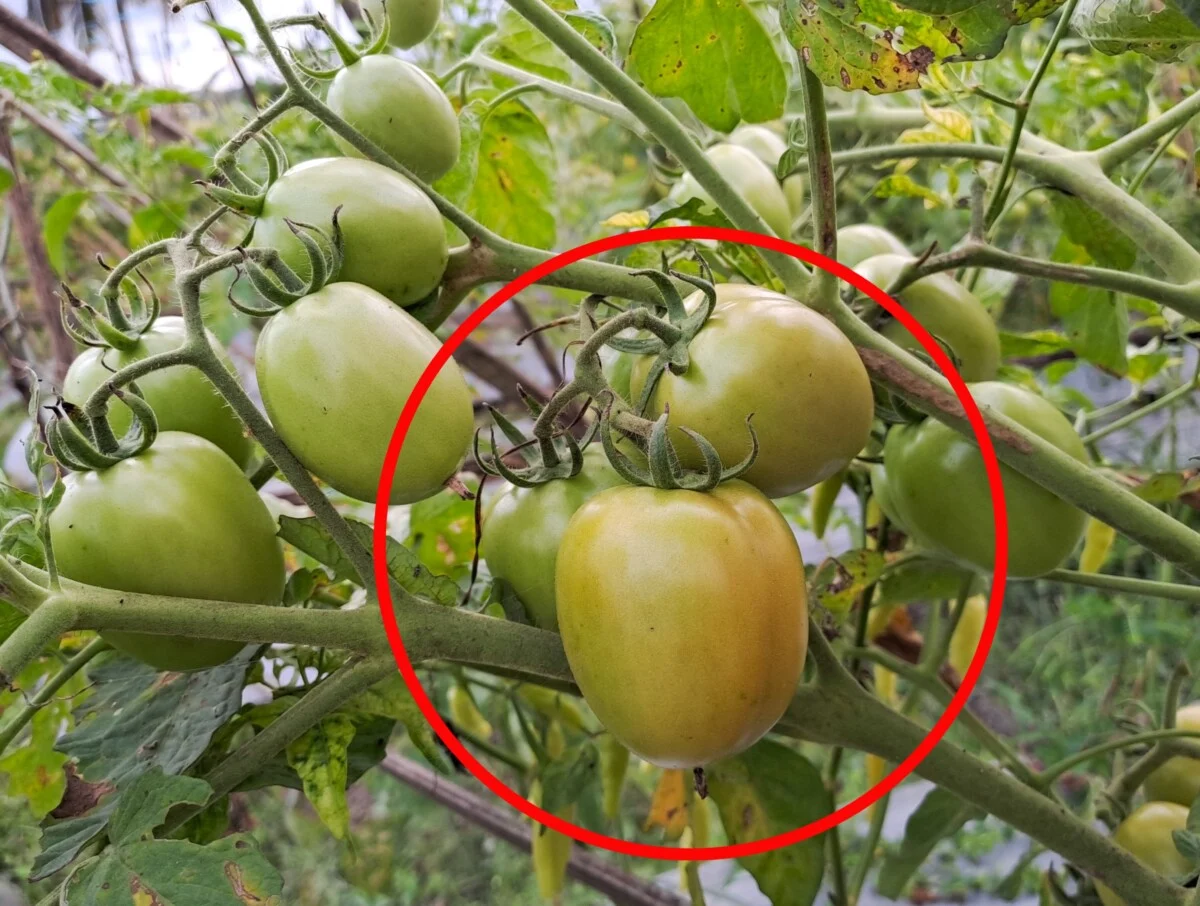 5. Anticipate Rain:
If heavy rain is predicted, pick the almost-ripe tomatoes. In surprise rain scenarios, a large tarp can serve as protection.
6. Test Your Soil:
Seek expertise from an agricultural extension office or use a mail-away lab test kit. Accurate results can guide you in addressing any deficiencies.
Tips for Container-Grown Tomatoes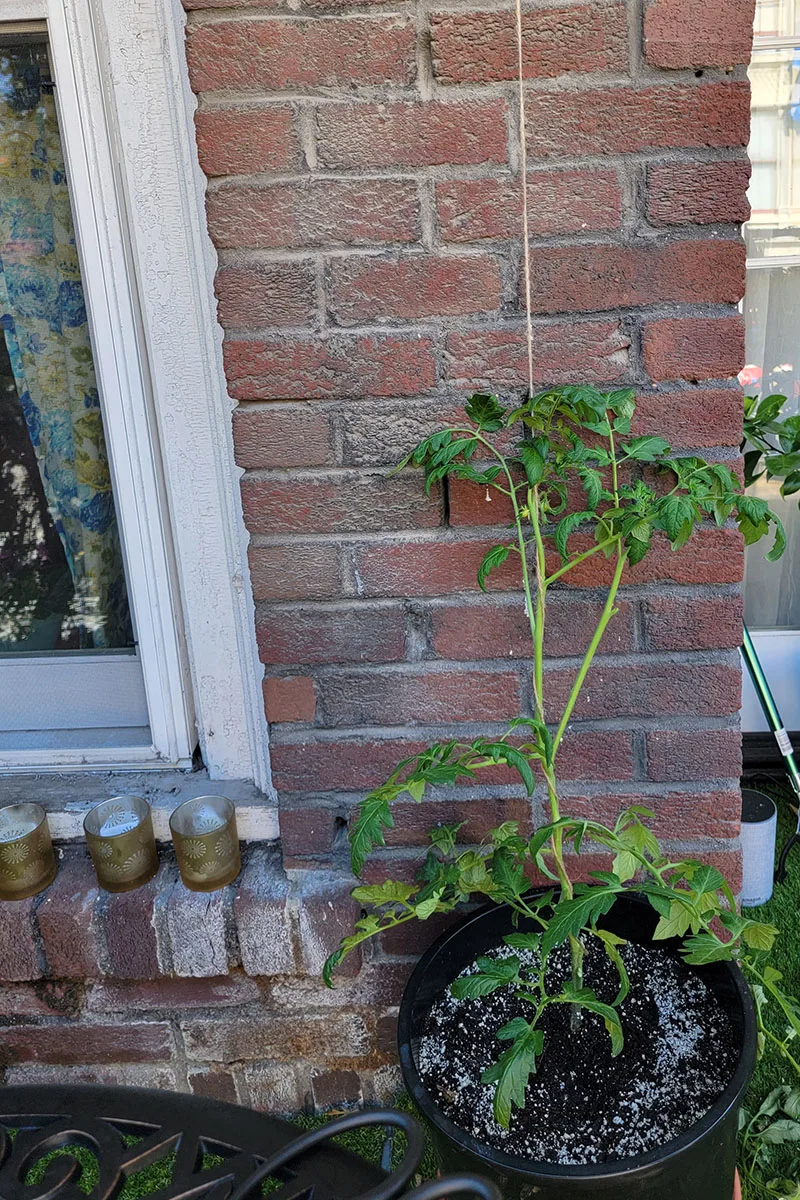 Containers can lead to fluctuating moisture levels. Always use containers with drainage holes to prevent excess water retention. And don't forget, mulching can be equally beneficial for potted tomatoes.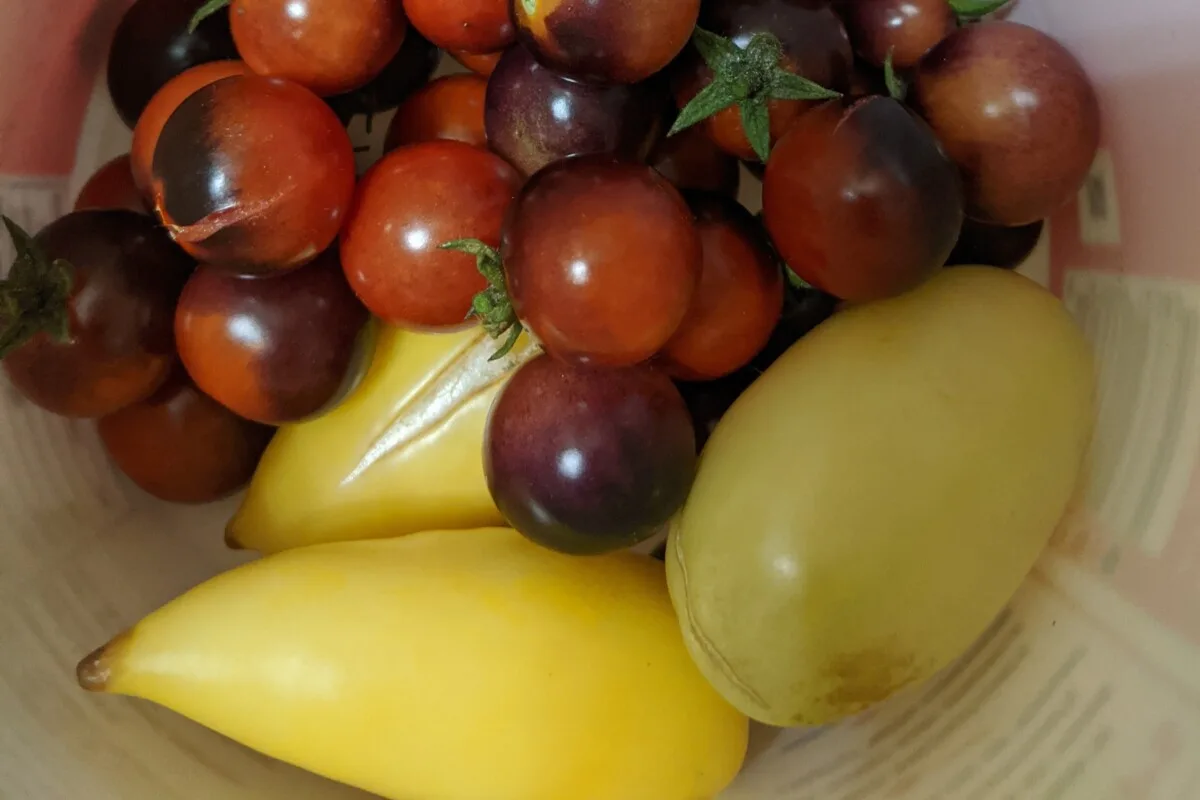 How to Handle Split Tomatoes
Though they might not look perfect, split tomatoes are edible. Harvest them promptly to avoid further deterioration. Due to their vulnerabilities, they should be consumed or preserved immediately to prevent spoilage or insect infestation. After a heavy rainfall, it's a good practice to inspect your tomatoes and remove any split ones.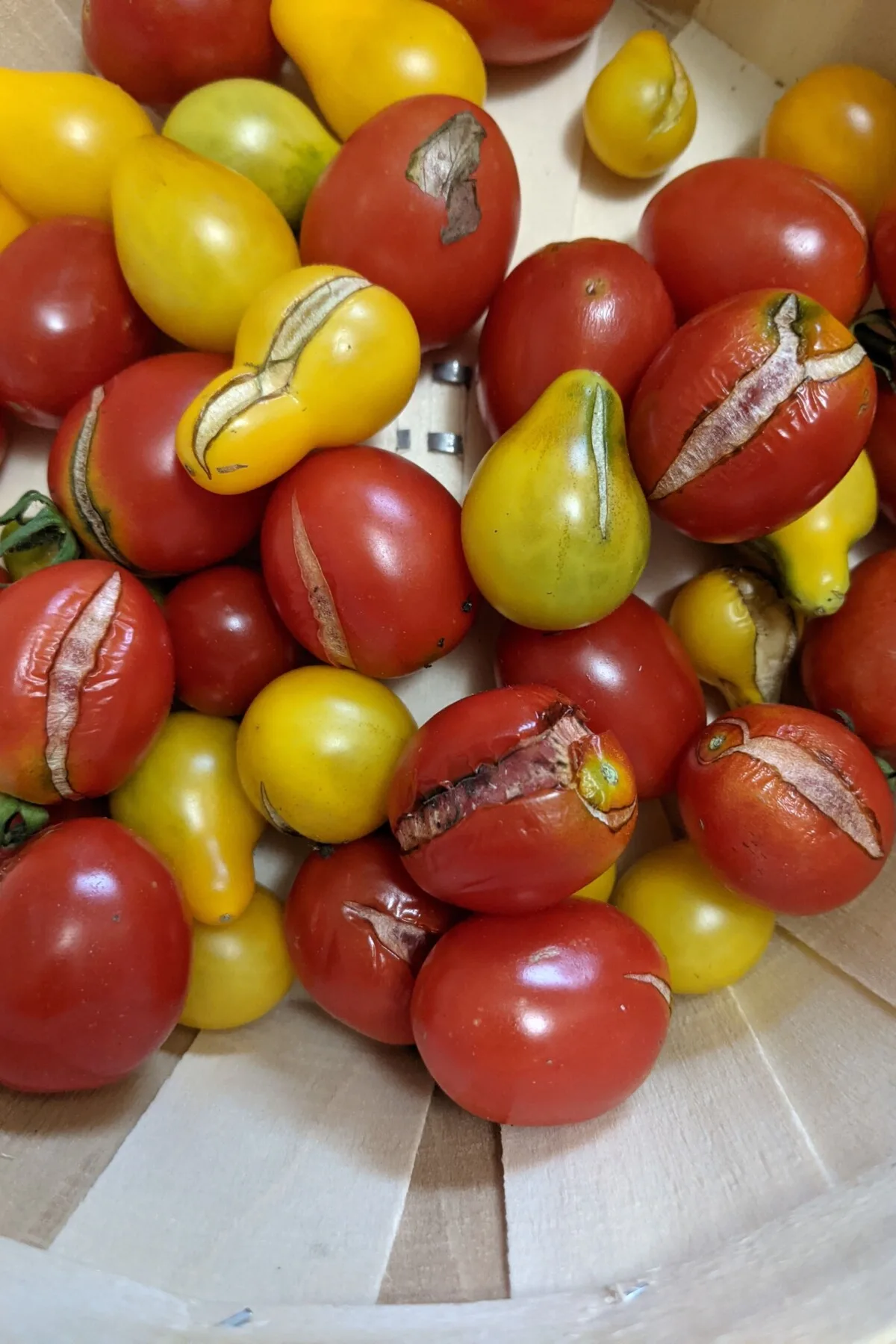 With the right preventive measures and a watchful eye, you can ensure that your tomatoes remain in prime condition until they're ready for the plate.