Hoya Mathilde, a delightful member of the Hoya family, is cherished by indoor plant enthusiasts for its captivating foliage and fragrant blossoms. This tropical vining plant is relatively easy to care for, making it a popular choice for both novice and experienced plant lovers. In this article, we will explore the essential aspects of Hoya Mathilde care, propagation techniques, and helpful tips to encourage its abundant blooming.
1. Understanding Hoya Mathilde: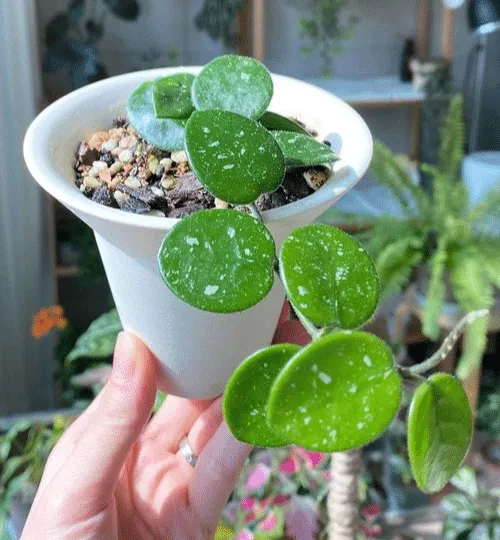 Hoya Mathilde (Hoya carnosa x Hoya serpens) is a hybrid species, combining the features of its parent plants. It features thick, succulent-like leaves with silver flecks, contrasting beautifully with its cascading vines. The plant produces clusters of star-shaped flowers, which emit a delightful fragrance resembling that of cinnamon.
2. Ideal Growing Conditions: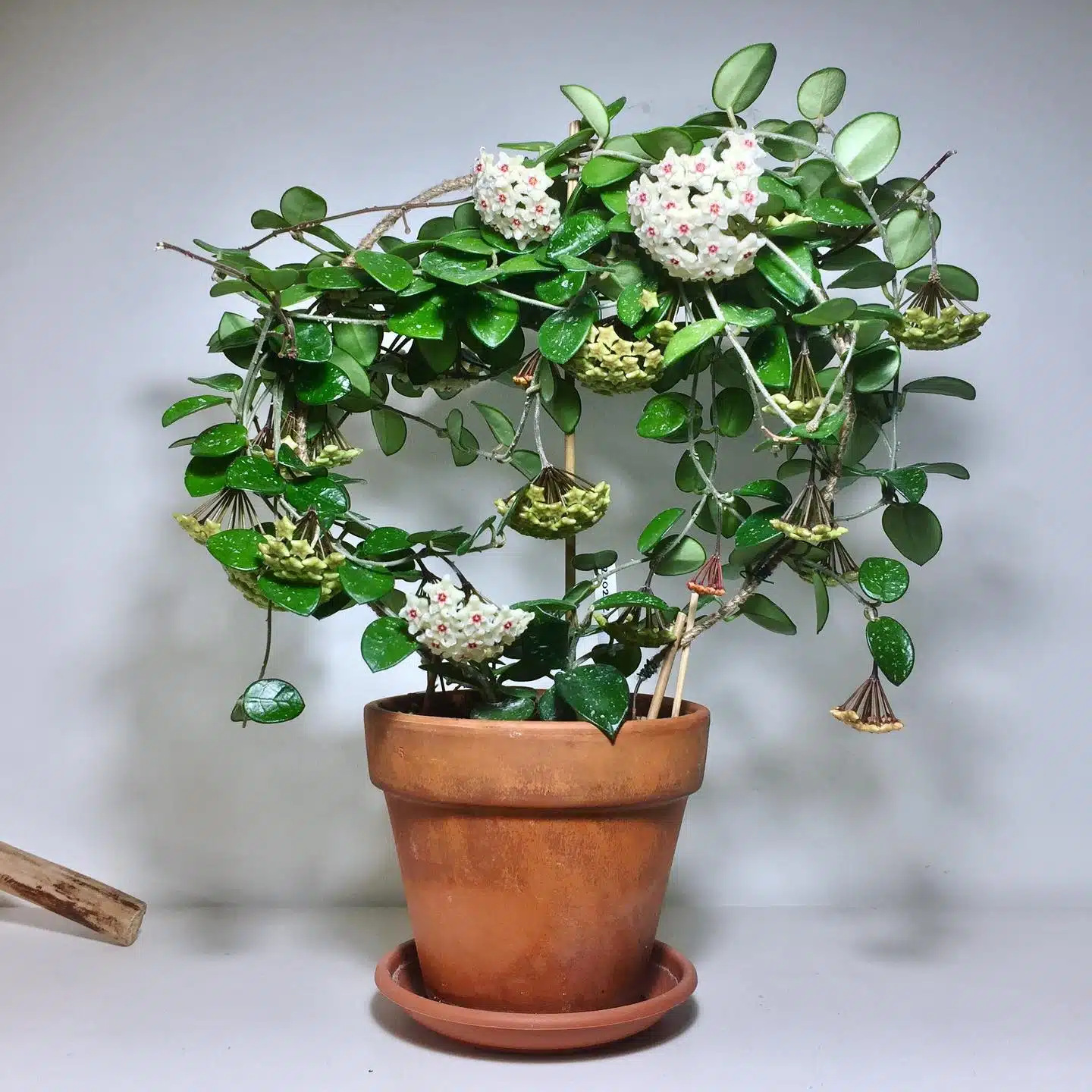 Hoya Mathilde thrives in conditions that mimic its native tropical habitats. Here are some key factors to consider when providing the best environment for your Hoya Mathilde:
Lighting: Place your Hoya Mathilde in bright, indirect light. It appreciates a few hours of direct morning sunlight but should be protected from intense afternoon sun.
Temperature and Humidity: Maintain a temperature range of 60°F to 80°F (15°C to 27°C) for optimal growth. Hoya Mathilde enjoys a higher humidity level, so consider using a humidifier or placing a tray with water near the plant.
Soil and Potting: Use a well-draining potting mix, such as a combination of peat moss, perlite, and orchid bark. A slightly acidic soil with a pH range of 6 to 6.5 is ideal.
Watering: Allow the soil to dry partially between waterings. Hoya Mathilde prefers a consistent moisture level but is sensitive to overwatering. Ensure proper drainage and avoid waterlogged conditions.
3.Propagation Techniques: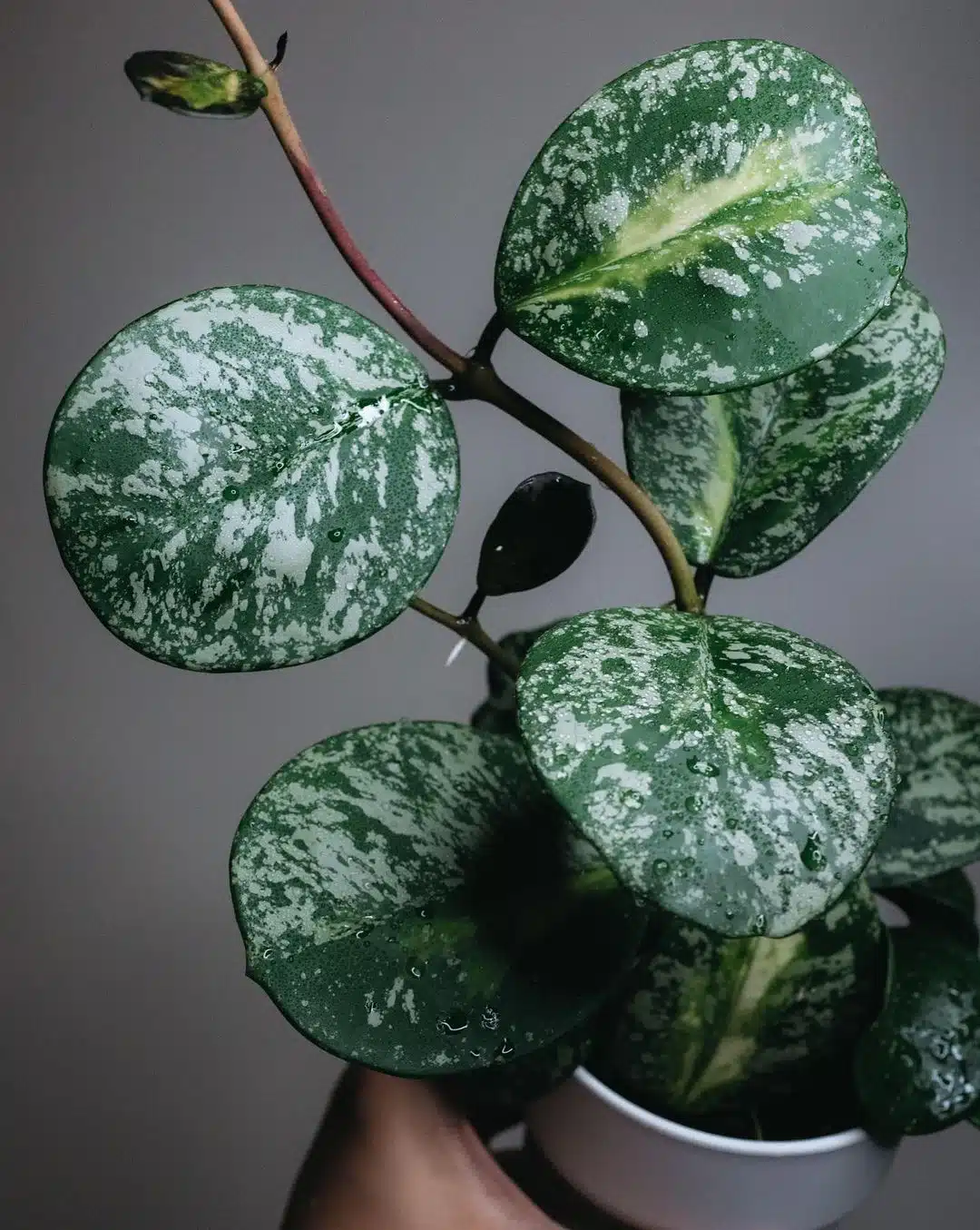 Expanding your Hoya Mathilde collection or sharing it with fellow plant enthusiasts is a rewarding experience. Here are two common methods of propagation:
Stem Cutting: Take a 4-6 inch stem cutting just below a node, ensuring it has one or two pairs of leaves. Allow the cut end to callus for a few days before placing it in a well-draining rooting medium. Keep the cutting warm and slightly humid until roots develop.
Leaf Cutting: Choose a healthy leaf with a short section of the stem attached. Place the leaf in a small container with moist rooting medium. Keep it warm and humid, and after several weeks, you should notice tiny plantlets emerging from the base of the leaf.
4. Encouraging Blooming: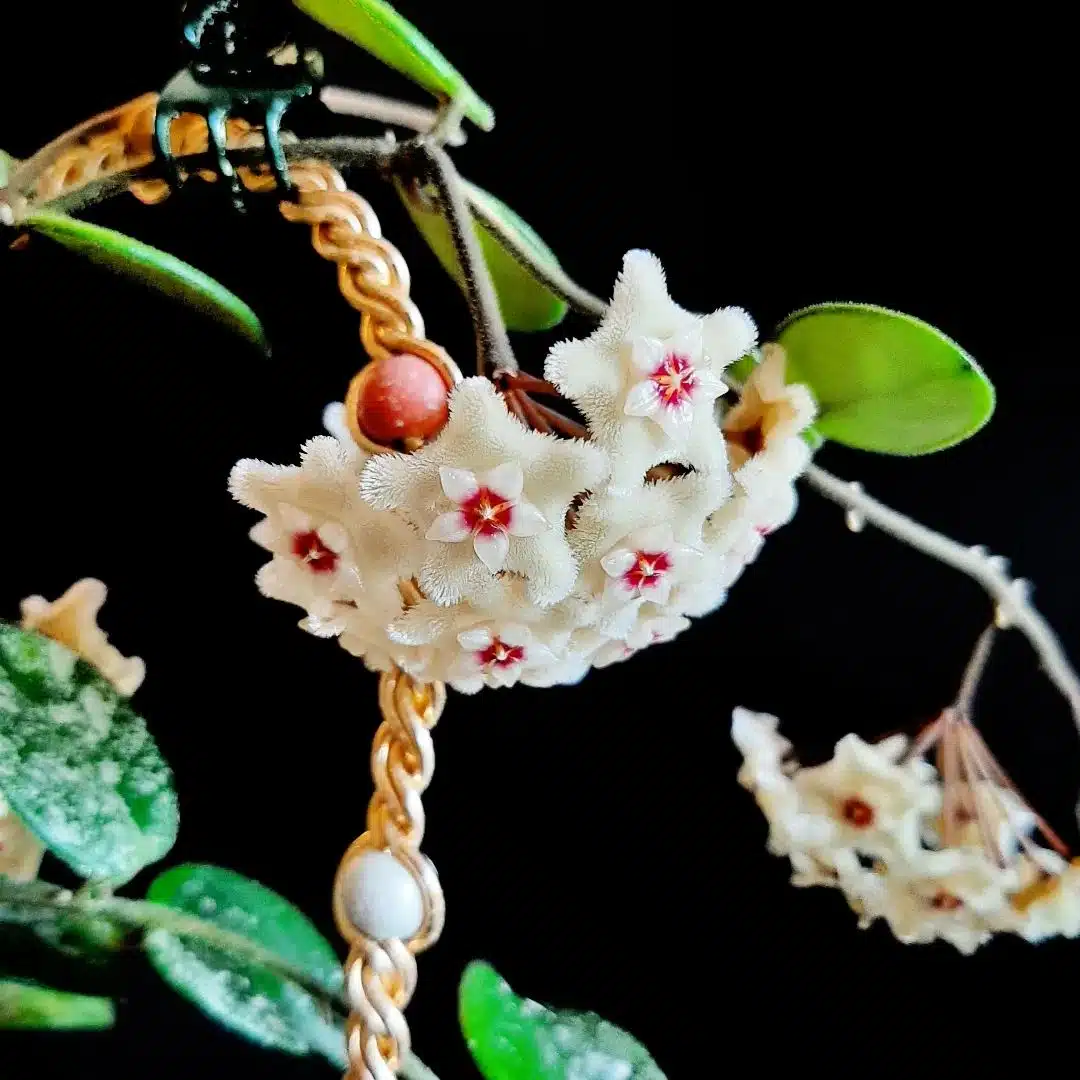 While Hoya Mathilde's foliage alone is enchanting, its blooming period is a sight to behold. Here are some tips to help stimulate blooming:
Provide Adequate Lighting: Ensure your plant receives bright, indirect light, as insufficient light can hinder blooming. Gradually introduce it to direct morning sunlight but avoid harsh afternoon rays.
Cooler Nights: Mimic the natural environment of Hoya Mathilde by providing slightly cooler nighttime temperatures, around 55°F to 65°F (13°C to 18°C). This temperature drop can help trigger blooming.
Avoid Overfertilization: Excessive fertilization can result in lush foliage but fewer blooms. Use a balanced houseplant fertilizer at half the recommended strength during the growing season.
Patience and Consistency: Hoya Mathilde typically blooms from spring to summer. Be patient and maintain consistent care throughout the year, as healthy plants are more likely to reward you with abundant blossoms.
Hoya Mathilde is a captivating plant that brings beauty and charm to any indoor space. By providing the right growing conditions, practicing effective propagation techniques, and implementing blooming tips, you can enjoy the abundant foliage and fragrant flowers of this delightful Hoya hybrid. With care and dedication, your Hoya Mathilde will flourish and become a prized addition to your plant collection.