Have you noticed your orchid showing signs of stress or looking sickly and on the verge of dying? Don't despair! We're here to guide you on how to revive your orchids and bring them back to life. Understanding the reasons behind their decline is essential for their proper care and recovery. Let's explore the most common causes of orchid death and learn how to address them effectively.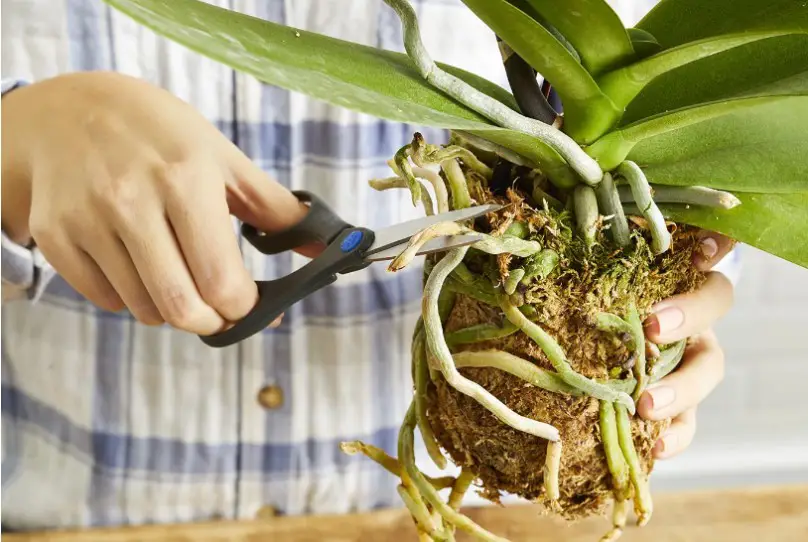 Root Rot: The Silent Orchid Killer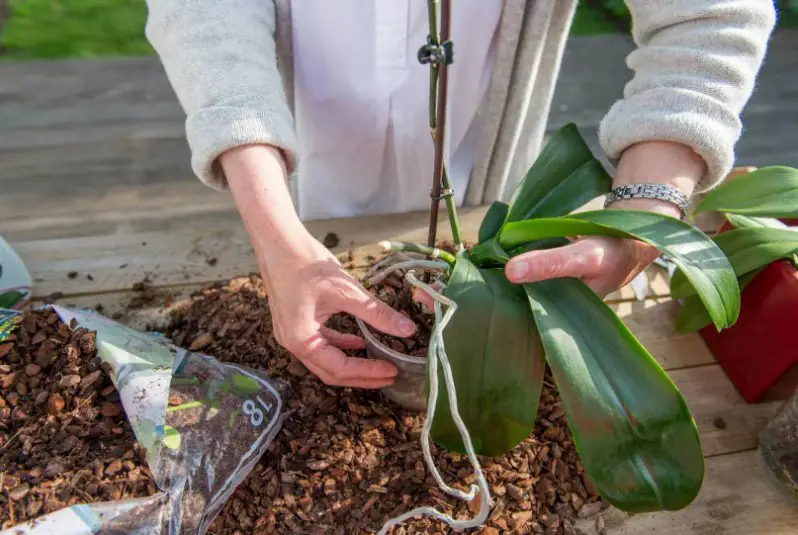 Root rot is the primary culprit behind orchid deaths. This condition is mainly triggered by overwatering, leading to excessive moisture in the growing medium and subsequent root decay. Additionally, acidic potting media and poor oxygen circulation due to compacted soil can also contribute to root rot.
Diagnosing Root Rot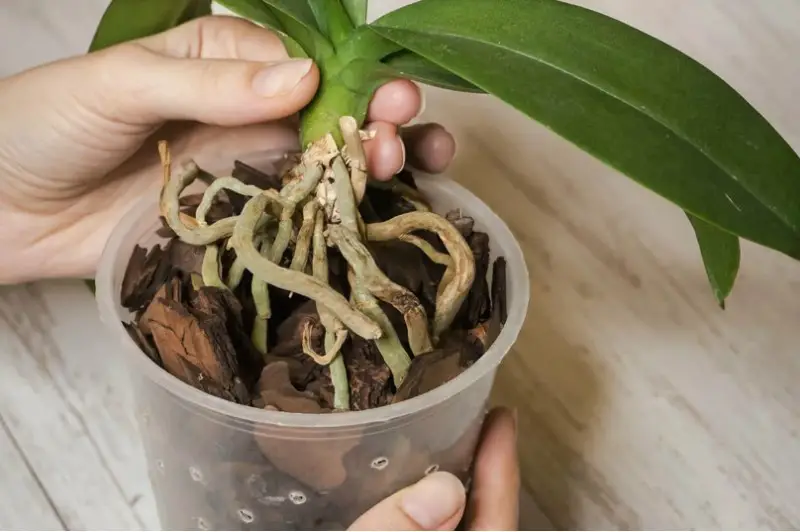 To identify root rot, carefully remove the orchid from its pot and examine the roots. Look for mushy textures and dark discoloration, which are indications of rot.
Treating Root Rot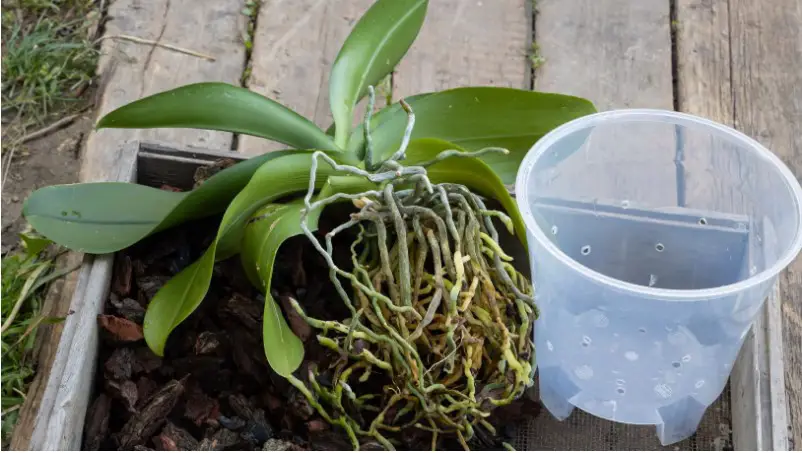 To treat an orchid suffering from root rot, remove all the affected and rotting roots using sterilized scissors or pruners. Trimming away these damaged roots will eliminate the burden on the plant. Next, disinfect the remaining roots by spraying them with a 3% hydrogen peroxide solution to prevent the spread of rot. Finally, repot your orchid in fresh growing medium.
Preventing Root Rot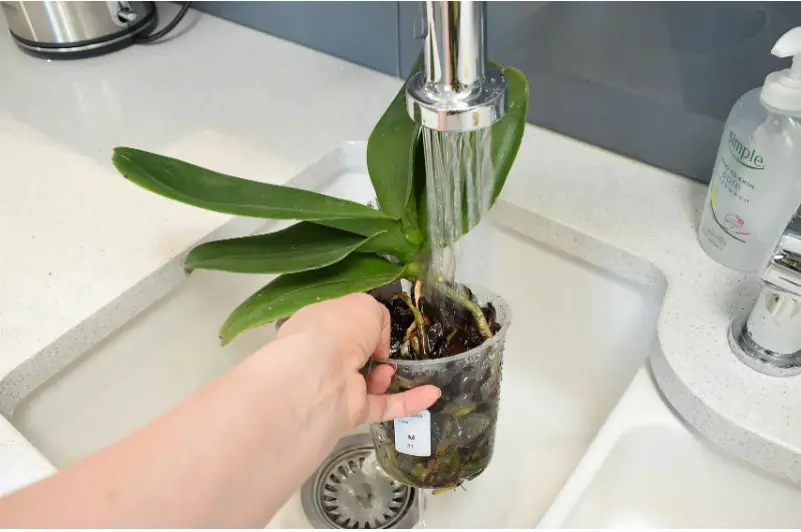 To prevent root rot, avoid overwatering your orchid. Ensure the plant dries out between watering sessions while still maintaining proper hydration. Choose orchid pots with ample drainage holes to facilitate the removal of excess water and improve air circulation. Regularly monitor the moisture level of the growing medium to prevent saturation. Additionally, allowing aerial roots to grow outside the potting medium promotes better airflow and reduces moisture exposure.
Crown Rot: The Grave Threat to Orchid Crowns
Crown rot is a less common but more severe disease that affects orchids. It poses a greater threat as it can lead to the death of the crown, which is more detrimental than root rot.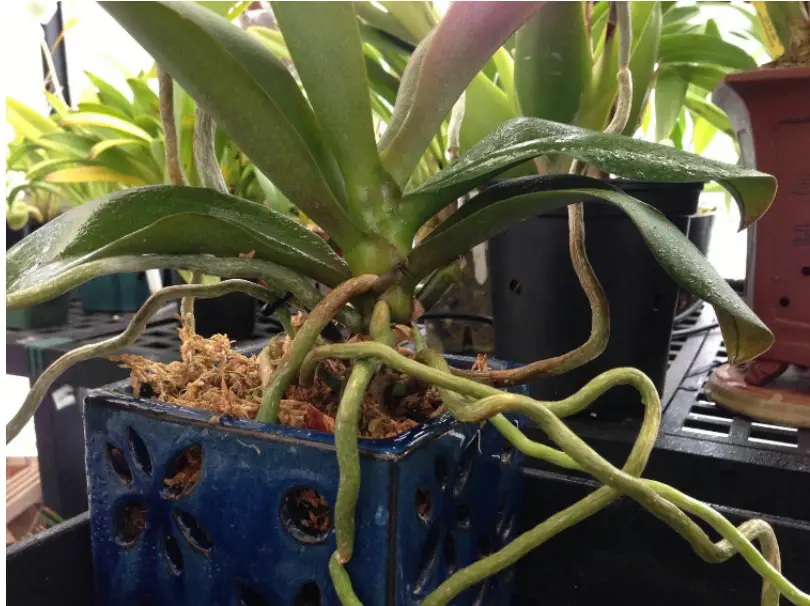 The Causes of Crown Rot
Crown rot is primarily caused by improper watering practices, specifically when water becomes trapped inside the crown. If the trapped water isn't promptly removed, it will eventually lead to rotting. In the wild, where orchids grow naturally in the air, crown rot is not a concern.
Diagnosing Crown Rot
Carefully inspect the orchid crown for signs of rot, such as black discoloration. Yellowing leaves and leaf drop may also accompany this condition.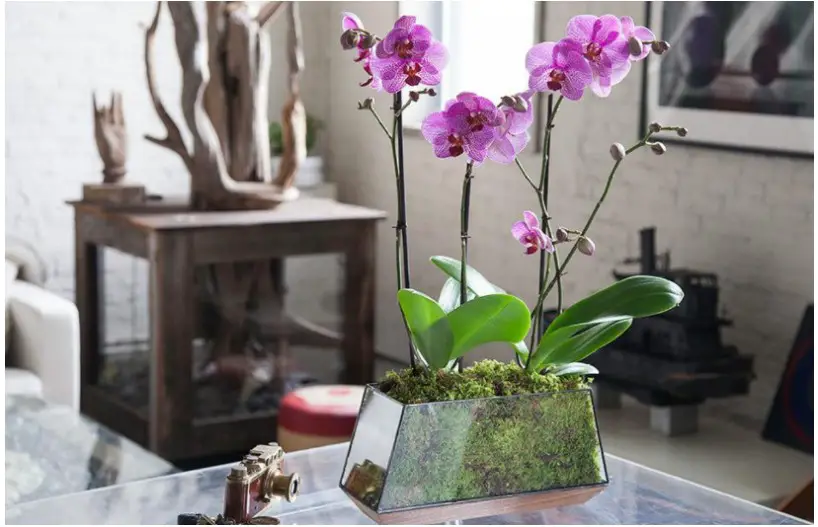 Treating Crown Rot
Although the chances of reviving an orchid with crown rot are slim, don't give up without trying. Begin by removing the orchid from its pot and discarding the old potting medium. Eliminate mushy or dead roots and trim away yellowed leaves. Disinfect the entire orchid by spraying it with a 3% hydrogen peroxide solution, allowing it to air-dry before wiping away excess moisture. Repot the orchid in fresh medium and apply ground cinnamon to the crown to combat any fungal infection and prevent its spread.
Preventing Crown Rot
Avoid potting orchids too deep, as it increases the risk of crown rot. Be mindful when watering to prevent water from entering the crown. If water does enter, place a folded paper towel corner inside the wet crown to absorb the moisture. Replace the towel as needed until all excess water is removed.
Dehydration: Orchid's Silent Enemy
Dehydration is a common problem that can lead to orchid death, often caused by underwatering or excessive exposure to sunlight.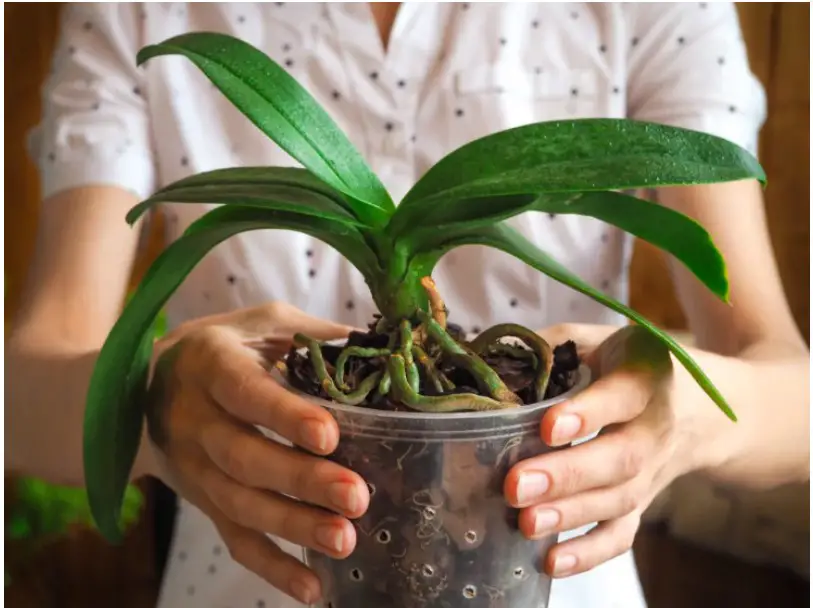 Understanding Dehydration
While orchids require time for their potting medium to dry out between waterings, prolonged dryness can quickly make them sick. Although watering intervals may vary depending on the species and season, it is essential to maintain adequate hydration for your orchid's well-being.
Diagnosing Dehydration
Look for signs of dehydration, such as wrinkled, floppy, or yellowing leaves, a dry potting medium (bark or sphagnum moss), and dry roots.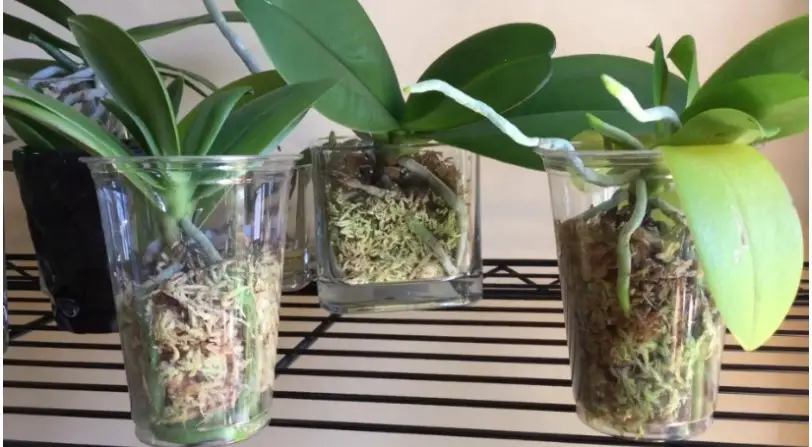 Treating Dehydration
To address a dehydrated orchid, remove it from its pot and clear away any remnants of the old potting medium. Soak the roots in lukewarm water or rinse them under a running tap, ensuring the plant itself does not get soaked. Examine the roots to identify healthy ones and remove any dead ones using sterilized scissors or pruners. Spray the remaining healthy roots with a 3% hydrogen peroxide solution, allowing them to air-dry. Repot the orchid in fresh medium and water it thoroughly.
Preventing Dehydration
Maintain proper hydration by following watering guidelines specific to your orchid species. Avoid exposing your orchids to direct sunlight, as most tropical orchids thrive in bright, indirect light.
Sunburn, Stresses, and Bacterial Infections: Additional Threats
In addition to the primary causes discussed above, there are other factors that can contribute to orchid decline.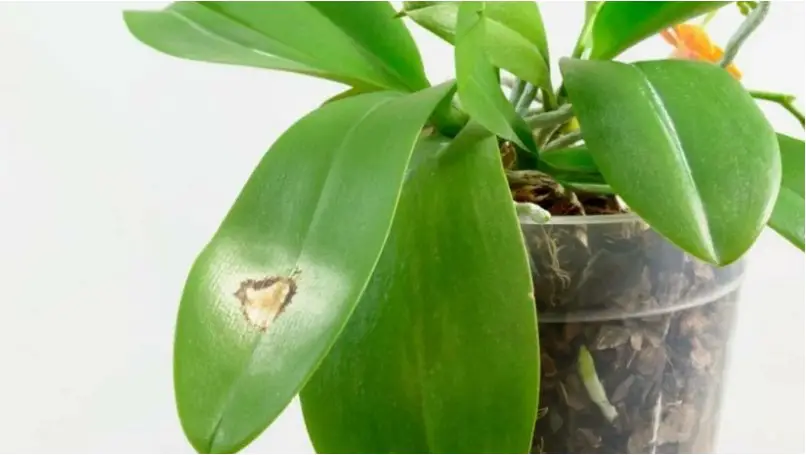 Sunburn: Protecting Orchids from Excessive Sunlight
Exposing orchids to full sun can lead to sunburn, resulting in yellowing, browning, and scorched leaves that eventually fall off. Provide your orchids with bright, indirect sunlight, mimicking their natural habitat. Use curtains or relocate the pots to shield them from excessive sunlight.
Stresses: Optimal Conditions for Orchid Health
Extreme temperatures, low or excessive humidity, and improper fertilization are common stressors that can negatively impact orchids. Maintain optimal conditions to prevent stress-related issues. Avoid over-fertilizing and choose a specialized orchid fertilizer for adequate nutrition.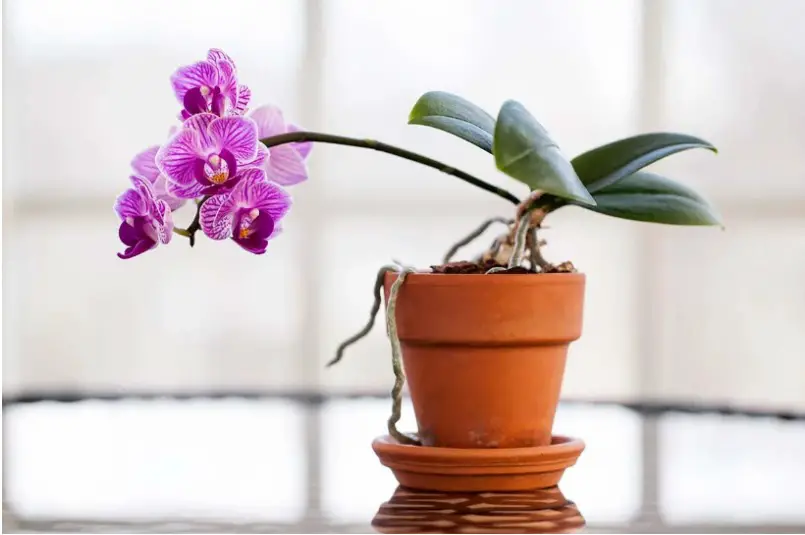 Infection Diseases: Battling Fungal and Bacterial Infections
Occasionally, orchids can suffer from fungal or bacterial infections, which can result in sickly roots, leaves, and even stem rot. To combat these infections, remove leaves showing signs of spreading bacterial infection and trim old flower spikes down to the orchid stem. Disinfect the entire plant and replace the potting medium to eliminate breeding grounds for bacteria and fungi.
By understanding the reasons behind your orchid's decline and implementing the appropriate treatments and preventive measures, you can bring your beloved plants back to life and ensure their long-term health and vitality.