Cherry tomatoes, with their vibrant colors, bite-sized allure, and delectable sweetness, have become a favorite among home gardeners and food enthusiasts alike. Whether you have a sprawling garden or just a small balcony, these compact plants are a joy to cultivate and offer a bountiful harvest. In this comprehensive guide, we will take you through the step-by-step process of growing cherry tomatoes, from selecting the right varieties to caring for the plants and enjoying the fruits of your labor.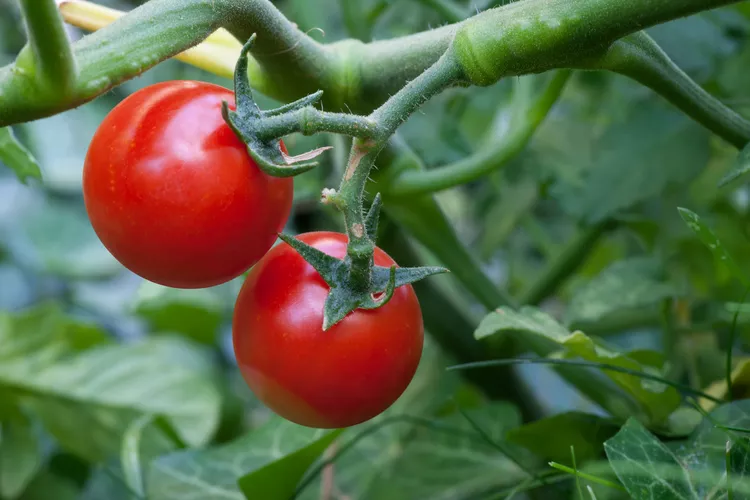 Selecting the Right Varieties
Before you embark on your cherry tomato growing journey, it's important to choose the right varieties that align with your preferences and growing conditions. Here are some popular cherry tomato varieties to consider: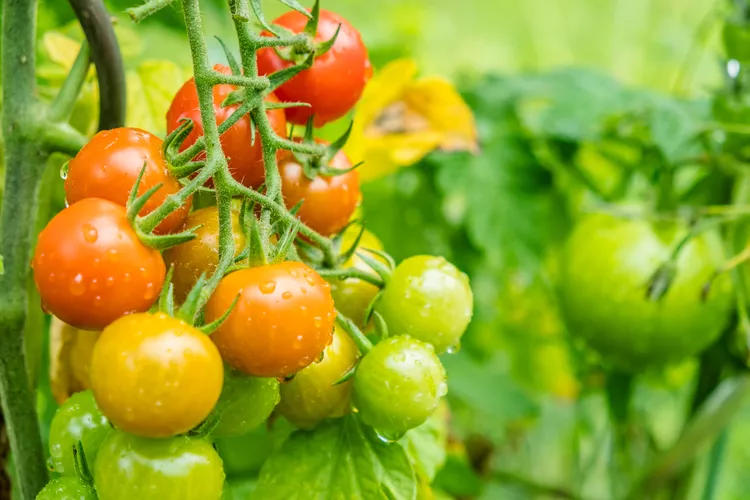 1. Sweet 100
Sweet 100 is a classic indeterminate variety known for its prolific production of small, round, and incredibly sweet tomatoes. These cherry tomatoes are perfect for snacking and adding bursts of flavor to salads.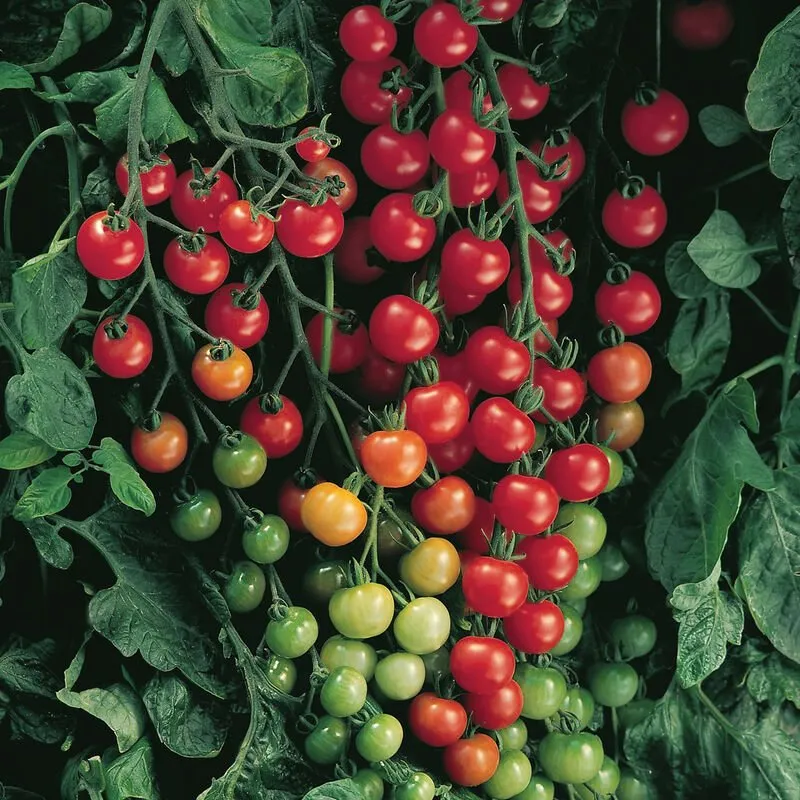 2. Sun Gold
Sun Gold cherry tomatoes are revered for their golden-orange hue and exceptional sweetness. This hybrid variety is well-suited for both indoor and outdoor cultivation and is often a hit with children due to its candy-like flavor.
3. Black Cherry
For those seeking a unique twist on the traditional cherry tomato, Black Cherry is an indeterminate variety that offers dark, dusky-colored fruits with rich, complex flavors reminiscent of wine.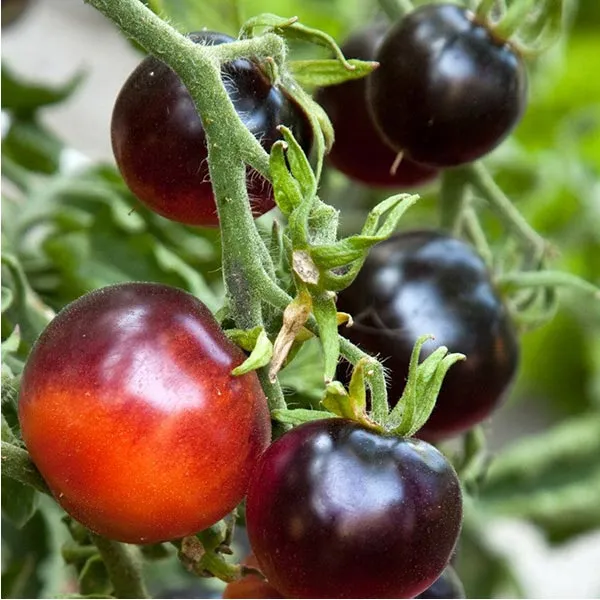 4. Supersweet 100
Similar to Sweet 100, Supersweet 100 lives up to its name by producing clusters of super-sweet cherry tomatoes. Its indeterminate growth habit ensures a continuous supply of fruits throughout the growing season.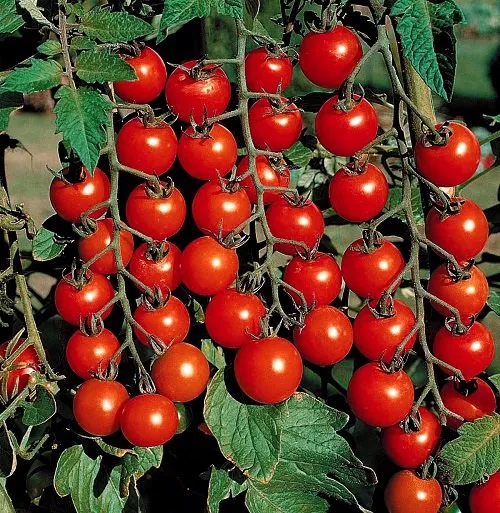 Preparing the Growing Space
Cherry tomatoes are relatively adaptable and can be grown in various settings, including gardens, raised beds, containers, and even hanging baskets. Here's how to prepare the perfect growing space:
1. Location
Select a sunny location that receives at least 6-8 hours of direct sunlight daily. Cherry tomatoes thrive in warm environments, and ample sunlight encourages robust growth and high fruit yield.
2. Soil Preparation
Ensure your soil is well-draining and rich in organic matter. Incorporate compost or well-rotted manure to improve soil fertility and structure. Aim for a slightly acidic to neutral pH level around 6.2-6.8.
3. Container Consideration
If you're growing cherry tomatoes in containers, choose pots that are at least 5 gallons in size to provide ample root space. Ensure containers have drainage holes to prevent waterlogged soil.
Planting and Care
The success of your cherry tomato crop hinges on proper planting and diligent care. Follow these steps to ensure healthy plants and a bountiful harvest:
1. Planting
Transplants vs. Seeds: You can start with transplants from a nursery or grow cherry tomatoes from seeds indoors 6-8 weeks before the last frost date in your area.
Planting Depth: When transplanting, bury the seedlings up to their first true leaves to encourage sturdy root development.
Spacing: Space indeterminate varieties about 2-3 feet apart to allow for proper air circulation and sunlight exposure.
2. Watering
Consistent Moisture: Cherry tomatoes prefer consistent moisture, but avoid overwatering as it can lead to diseases. Water at the base of the plant in the morning to allow foliage to dry during the day.
Mulching: Apply a layer of organic mulch, such as straw or wood chips, around the base of the plants to retain soil moisture and suppress weeds.
3. Support and Pruning
Staking or Caging: Due to their indeterminate growth habit, cherry tomato plants benefit from staking or caging to support their vines and keep them off the ground.
Pruning Suckers: Regularly remove suckers (side shoots that develop in the leaf axils) to encourage better air circulation and direct energy toward fruit production.
4. Fertilization
Balanced Fertilizer: Use a balanced fertilizer with a ratio like 10-10-10 or 14-14-14 to provide essential nutrients for healthy growth.
Feeding Frequency: Apply fertilizer every 4-6 weeks during the growing season. Be cautious not to over-fertilize, which can lead to excessive foliage growth and fewer fruits.
Dealing with Pests and Diseases
Cherry tomatoes, like all plants, can face challenges from pests and diseases. However, with proactive measures, you can minimize the impact and maintain a healthy crop:
1. Pest Management
Aphids and Whiteflies: Spray plants with a strong stream of water to dislodge these pests, or use insecticidal soap for more severe infestations.
Tomato Hornworms: Handpick these large caterpillars and destroy them, or introduce natural predators like parasitic wasps.
2. Disease Prevention
Fungal Diseases: Provide proper spacing between plants for good air circulation. Avoid overhead watering to prevent splashing of soil onto foliage.
Blight: Apply copper-based fungicides preventively, especially during wet periods. Remove and destroy affected plant parts to prevent spread.
Harvesting and Enjoying Your Cherry Tomatoes
The moment you've been eagerly waiting for arrives when your cherry tomatoes start ripening on the vine. Here's how to ensure a flavorful and satisfying harvest:
1. Harvesting
Color and Texture: Cherry tomatoes are ready to be harvested when they reach their full color and have a firm, slightly yielding texture.
Twist and Snap: Gently twist the tomato and snap it off the vine, or use a pair of pruning shears to avoid damaging the plant.
2. Storage
Room Temperature: If you plan to consume the tomatoes within a few days, you can leave them at room temperature to fully ripen.
Refrigeration: For longer storage, place ripe cherry tomatoes in the refrigerator. However, be aware that refrigeration can affect the flavor and texture.
3. Culinary Delights
Salads: Cherry tomatoes are a wonderful addition to salads, providing bursts of color and flavor.
Snacking: Their bite-sized nature makes them perfect for snacking on their own.
Sauces and Preserves: You can also use surplus cherry tomatoes to make flavorful sauces or preserves.
Growing cherry tomatoes is a rewarding and enjoyable endeavor that offers both novice and experienced gardeners a taste of the joys of cultivation. By selecting the right varieties, preparing the growing space, providing proper care, and managing pests and diseases, you can cultivate a bountiful harvest of these sweet and vibrant miniature delights. Whether you have a sprawling garden or a small balcony, the process of nurturing cherry tomatoes from seed to plate is a journey filled with satisfaction, flavor, and a deeper appreciation for the wonders of nature's bounty.