Bougainvillea, with its lush, cascading blooms, is a vibrant tropical vine that can transform any space into a vibrant oasis. You might assume it's difficult to maintain this flowering spectacle in a pot, but it's simpler than you'd think. Here's how you can grow and take care of Bougainvillea in a container.
1. Choosing the Right Bougainvillea and Pot
First things first, you'll need to select the right kind of Bougainvillea and an appropriate pot for it.
Bougainvillea Varieties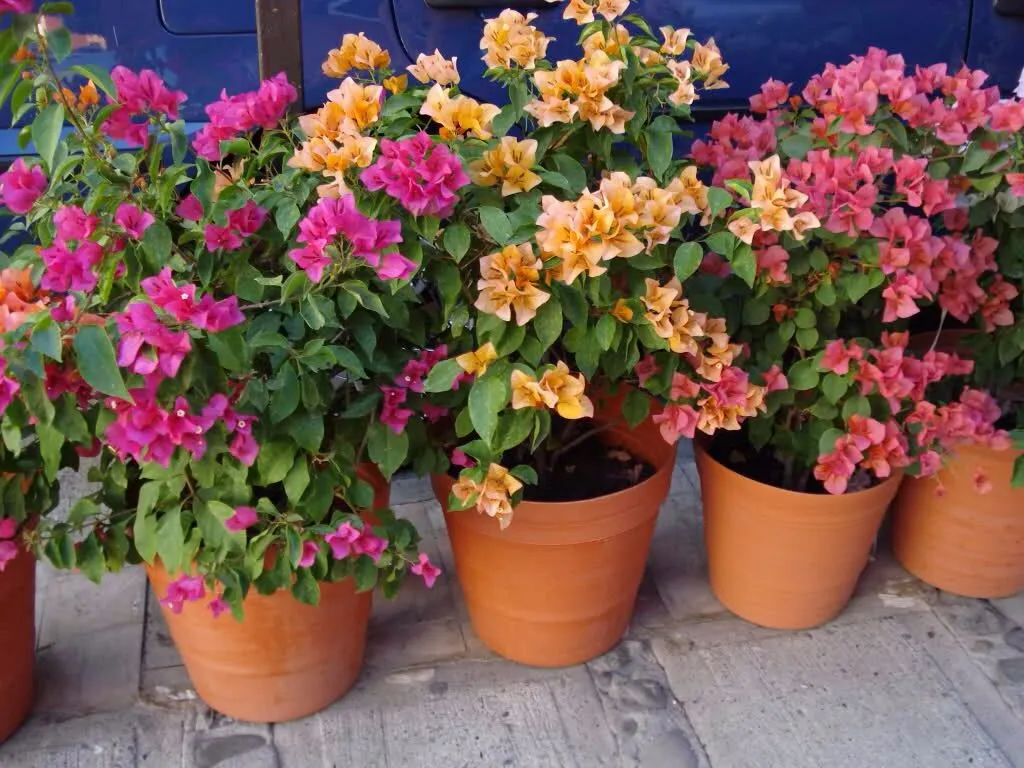 Bougainvilleas come in various sizes and colors. For container cultivation, look for dwarf or miniature varieties that are best suited for a restricted growing space. Some examples include the Bougainvillea 'Bambino Baby Sophia' or the 'Rosenka'.
Choosing the Pot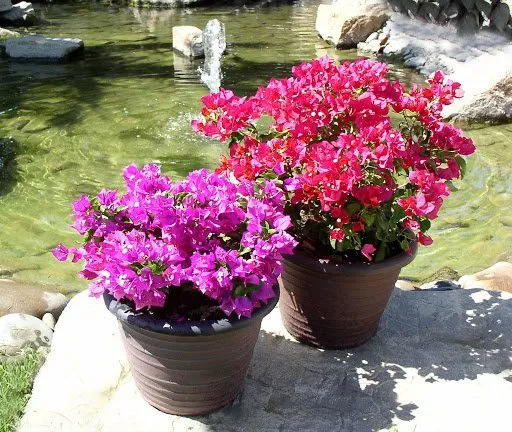 Opt for a pot that is big enough to accommodate the mature size of your chosen Bougainvillea variety. As a guideline, start with a pot that is at least 50-60 cm wide. It should also have good drainage as Bougainvilleas don't enjoy waterlogged roots.
2. Planting the Bougainvillea
After you've found the perfect Bougainvillea and pot, it's time to start planting.
Soil Mixture
A well-draining soil mixture is essential. You can mix equal parts of peat moss, perlite, and garden soil to achieve a suitable texture. Add some compost for extra nutrients.
Planting Procedure
Place some soil in the pot and position your Bougainvillea so it's centered and upright. Then, fill in the surrounding space with your soil mix, making sure the plant is snug but not overly compressed.
3. Caring for Your Potted Bougainvillea
Once your Bougainvillea is planted, it will need the right care to bloom spectacularly.
Watering
Water your Bougainvillea thoroughly after planting. Thereafter, water sparingly, allowing the soil to dry out between waterings. Overwatering can lead to root rot and weak growth.
Sunlight
Bougainvilleas love the sun and need at least five hours of direct sunlight each day. Place your pot in a sunny, south-facing window or outdoors in a sunny spot.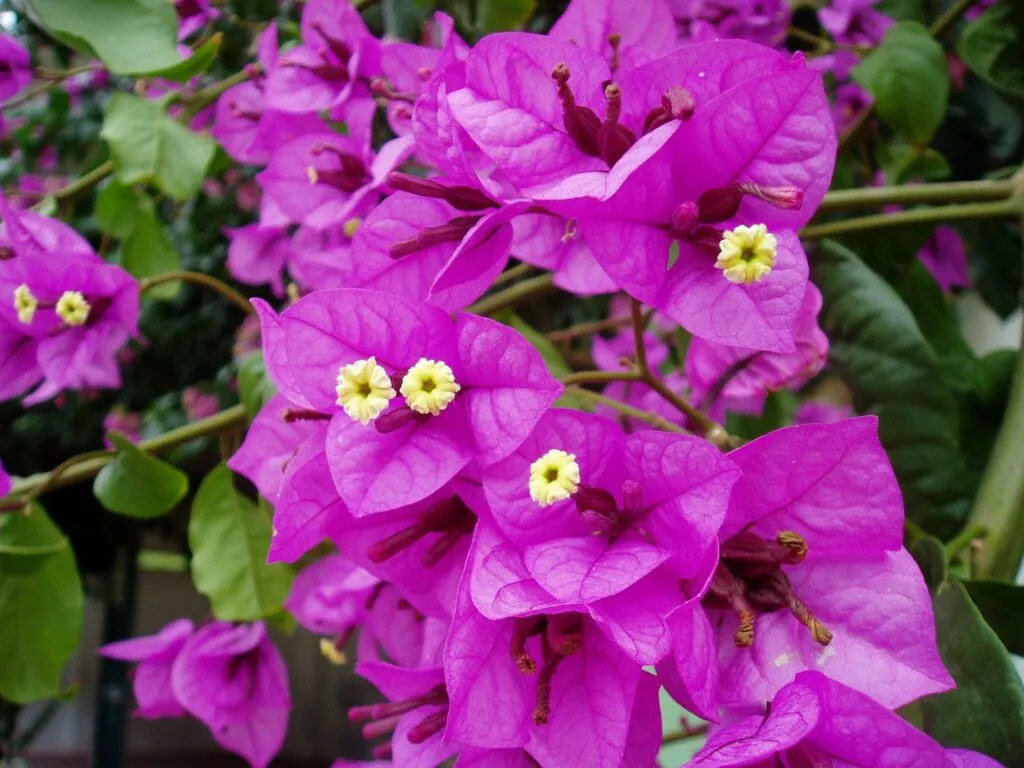 Fertilizing
Feed your Bougainvillea with a high-potash fertilizer every few weeks during the growing season (spring and summer). This will support the growth of those colorful bracts the plant is known for.
4. Pruning and Repotting
Regular maintenance is key to ensuring a healthy and visually pleasing plant.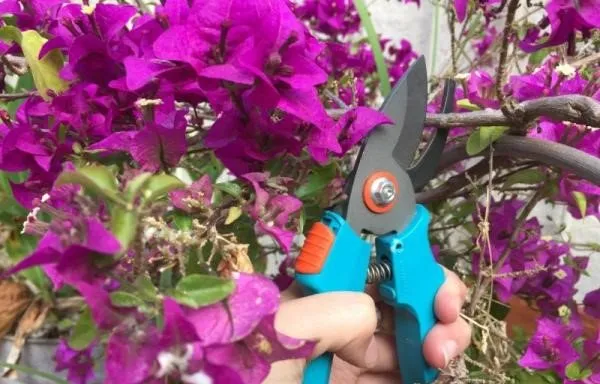 Pruning
Prune your Bougainvillea after the flowering period to maintain its shape and encourage new growth.
Repotting
Bougainvilleas prefer being pot-bound and only need repotting every 3-5 years. When it's time, choose a pot only slightly larger than the previous one.
5. Dealing with Pests and Diseases
Bougainvilleas are generally pest-resistant but watch out for aphids and scale insects. Use insecticidal soap to treat any infestations. If leaves turn yellow, it might be a sign of overwatering or insufficient sunlight.
In conclusion, with the right pot, suitable growing conditions, and attentive care, you can enjoy the spectacular beauty of a Bougainvillea right at your home. It might need some work, but the results are undoubtedly worth it.