Geraniums are known for their vibrant colors, delightful fragrance, and ease of cultivation, making them a popular choice for both indoor and outdoor gardens. With their diverse varieties and resilience, growing geraniums can be a rewarding experience for both seasoned gardeners and beginners. In this article, we will guide you through the steps required to grow a beautiful geranium flower, ensuring that your garden flourishes with these stunning blooms.
Choosing the Right Geranium Variety: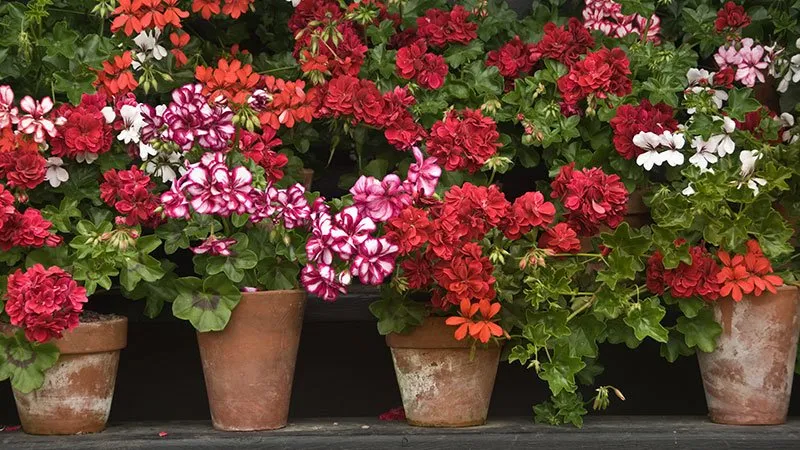 Geraniums come in various species, including zonal, ivy-leaved, scented-leaf, and regal geraniums, each with its own unique characteristics. Consider your climate and the purpose of your garden (indoors or outdoors) when selecting the appropriate variety. Zonal geraniums are the most common and versatile choice, thriving in both sunny and partially shaded areas.
Selecting Healthy Plants or Seeds: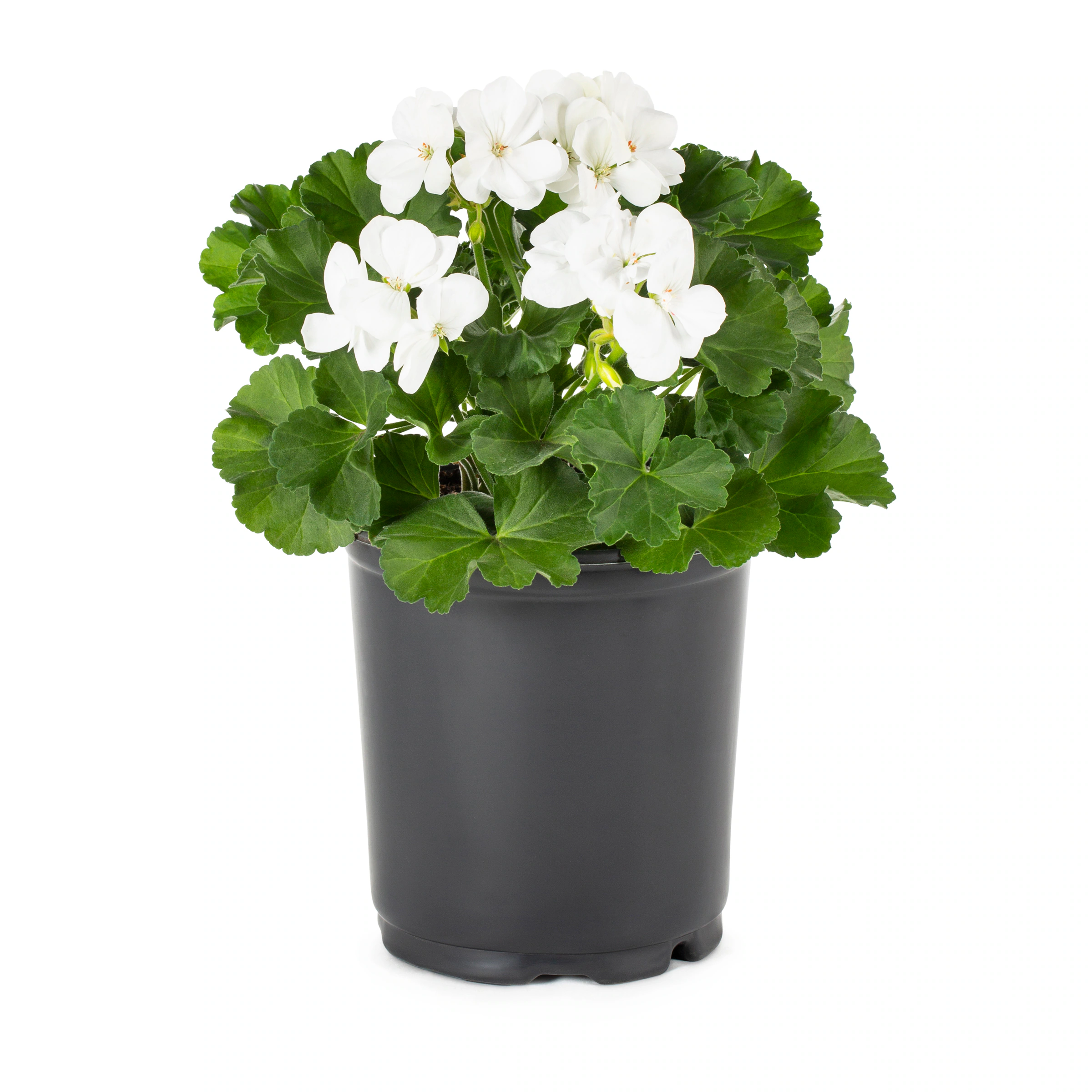 When purchasing geraniums, choose well-established, healthy plants with strong stems and vibrant foliage. If you decide to start from seeds, ensure that they are fresh and reliable. This will lay the foundation for successful growth and beautiful flowers.
Providing Optimal Growing Conditions:
Geraniums prefer well-drained soil with a slightly acidic to neutral pH level. They thrive in full sunlight but can tolerate partial shade. Ensure that your planting location receives at least 4-6 hours of direct sunlight per day. If growing indoors, place your geraniums near a south-facing window or use grow lights to provide adequate light.
Planting and Transplanting: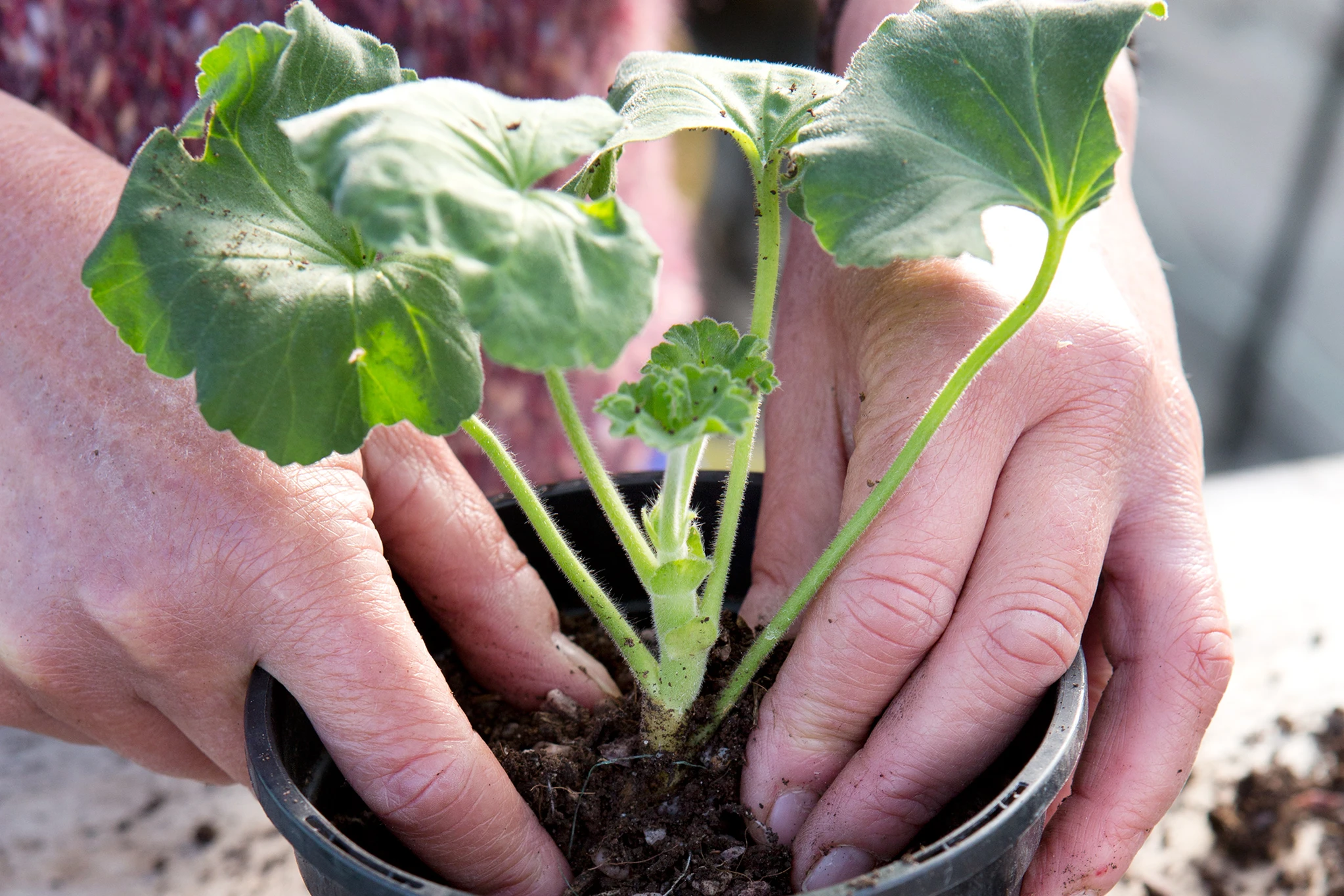 If planting directly into the ground, prepare the soil by removing any weeds or debris and mixing in organic matter to improve drainage. Dig a hole slightly larger than the root ball of your geranium and gently place it in the hole. Fill the hole with soil, firming it gently around the plant. Space the geraniums at least 8-12 inches apart to allow proper air circulation.
For container gardening, choose a pot with drainage holes and fill it with a well-draining potting mix. Place the geranium in the center and fill the pot with soil, leaving a small gap between the soil surface and the rim of the container to facilitate watering.
Watering and Fertilizing: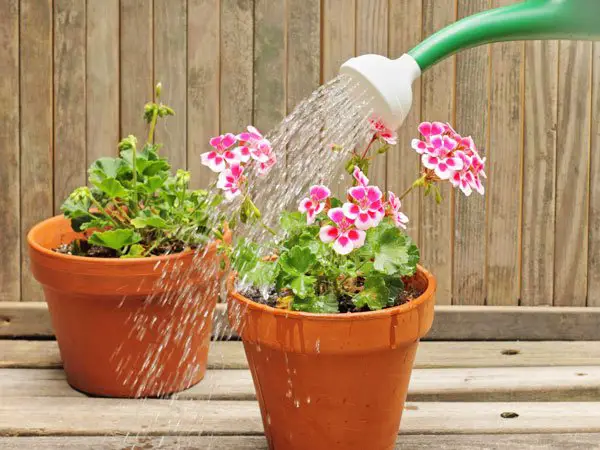 Geraniums prefer moderate watering. Allow the soil to dry slightly between waterings to avoid overwatering, which can lead to root rot. Water at the base of the plant to prevent foliage diseases. During hot and dry spells, increase the frequency of watering, ensuring the soil remains moist but not waterlogged.
Fertilize your geraniums every 4-6 weeks with a balanced, water-soluble fertilizer to promote healthy growth and abundant blooms. Follow the package instructions for proper dosage.
Pruning and Deadheading: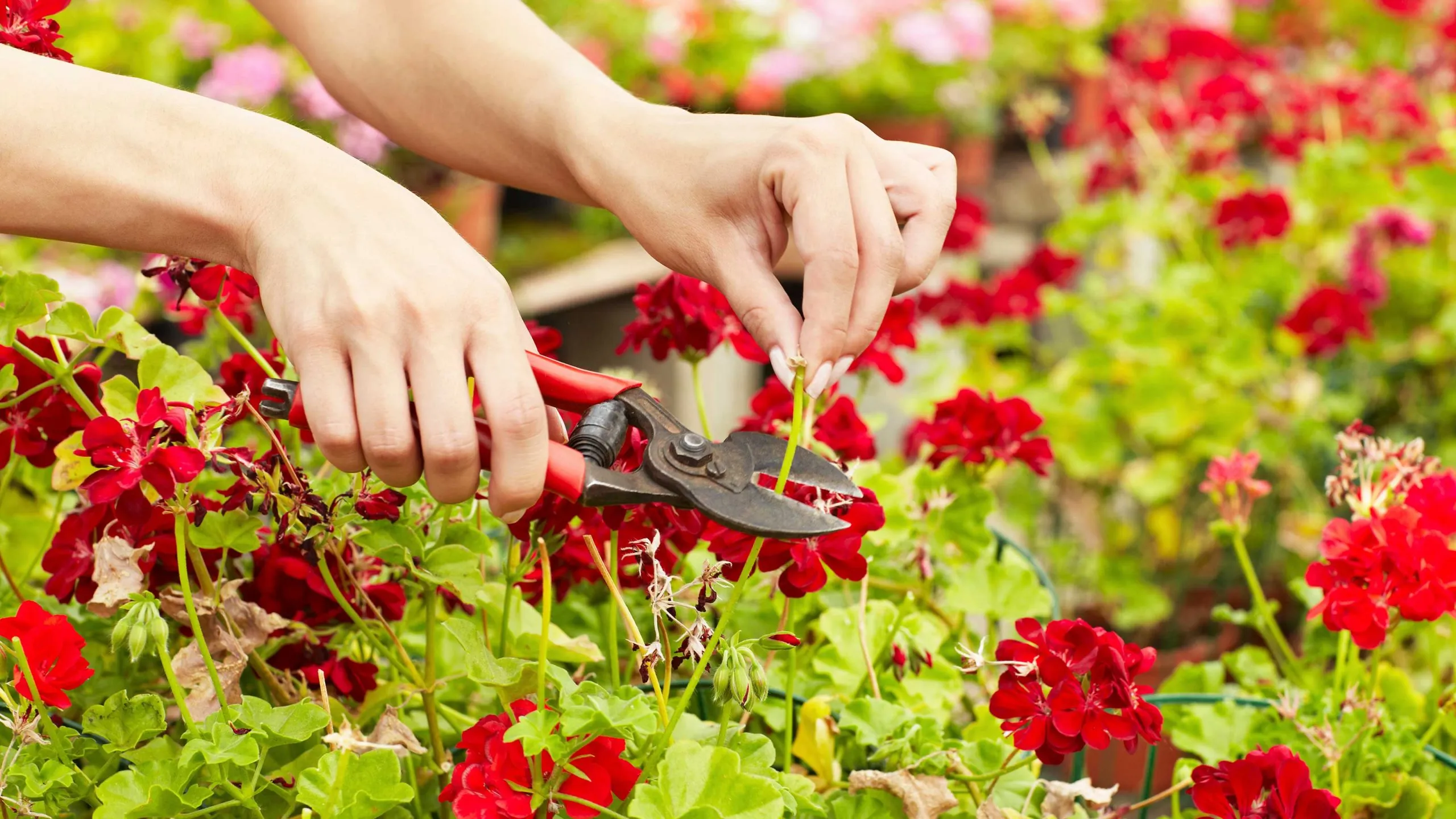 Regular pruning and deadheading help to maintain the shape of the geranium plant and encourage continuous blooming. Pinch off spent flowers just above a leaf node to prevent seed formation and redirect the plant's energy into producing new blooms. Trim leggy or damaged stems to promote compact growth.
Protecting from Pests and Diseases: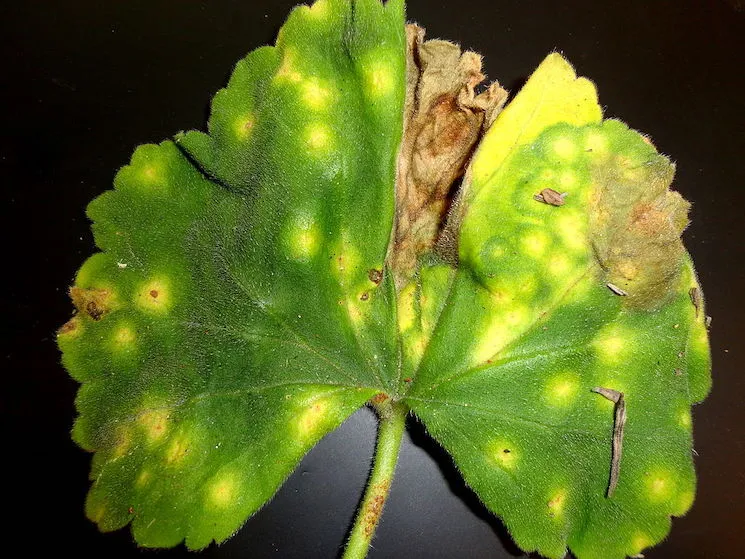 Geraniums are generally resilient plants, but they can be susceptible to common pests like aphids, whiteflies, and spider mites. Monitor your plants regularly and take appropriate measures if an infestation occurs. Neem oil or insecticidal soap can be effective in controlling pests.
To prevent diseases, avoid overhead watering and overcrowding, as these conditions can lead to fungal infections. Good air circulation and adequate spacing between plants can help mitigate the risk of diseases.
Growing a beautiful geranium flower requires attention to detail and providing the optimal conditions for its growth. By following these steps, you can cultivate a thriving geranium garden that bursts with colorful blooms and fills the air with its delightful fragrance. Whether you choose to grow geraniums indoors or outdoors, the joy of nurturing these resilient plants and witnessing their beauty is a truly rewarding experience. So, roll up your sleeves, grab your gardening tools, and embark on the journey of growing stunning geranium flowers.