Welcome to the world of crochet! This timeless craft allows you to create a variety of items, from cozy scarves to intricate blankets. Let's dive in!
Why Choose Crochet?
Crocheting offers endless possibilities. Once you master the basics – holding the needle, tying a slipknot, chaining – you can craft countless designs. With patience and practice, your creations will soon resemble those in professional tutorials and photos. Pro tip: Start with pattern squares to perfect your technique. Assemble these squares, and voila! A blanket appears.
Getting Started: Essential Supplies
Yarn: Opt for a thicker variant initially. The label will guide you to the recommended hook size.
Crochet Hook: The primary tool for your craft.
Extras: While not compulsory, consider having:

Yarn or blunt tapestry needles
Stitch markers
Precision scissors
A Deep Dive Into Crochet Basics
Note: Our guide follows the American crochet terminology and is tailored for right-handed individuals. If you're left-handed or using British terms, adapt accordingly.
Step 1: Proper Grip on Your Crochet Hook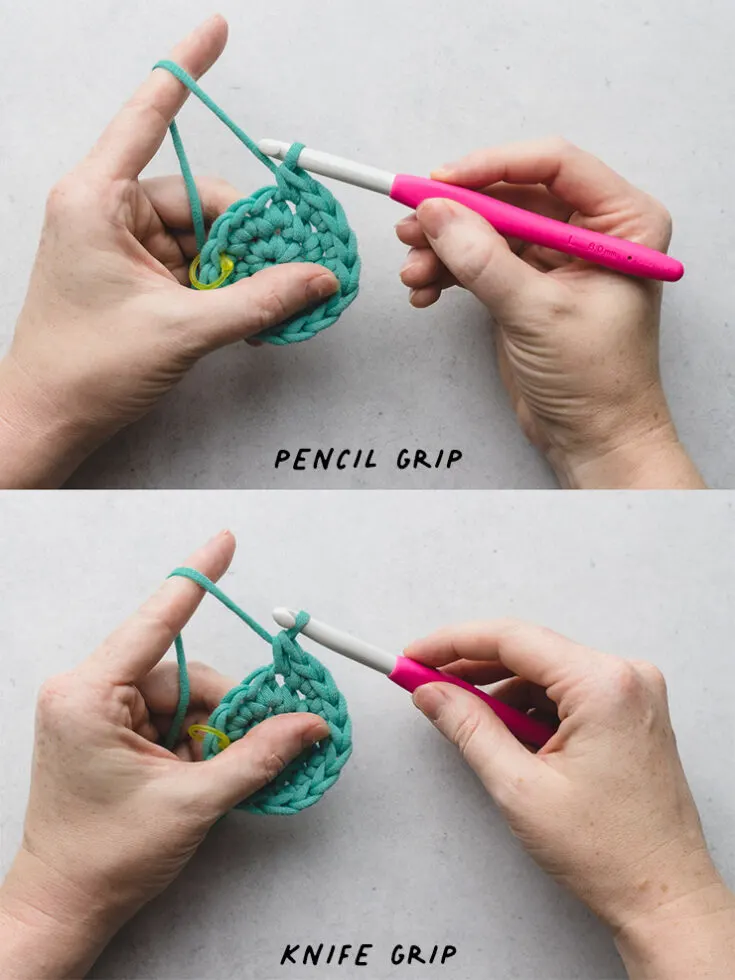 Dominance Matters: Typically, you'll wield the hook with your dominant hand and manage the yarn with the other.
Two Common Grips:

Pencil Grip: Imagine you're holding a pencil. Place the hook between your thumb and index finger, using the ring finger for balance.
Knife Grip: Hold the hook with your palm facing downwards. Secure it with your thumb and index finger, while the other fingers wrap around the hook's body.

Experiment and Adapt: Try both methods and settle on what feels best.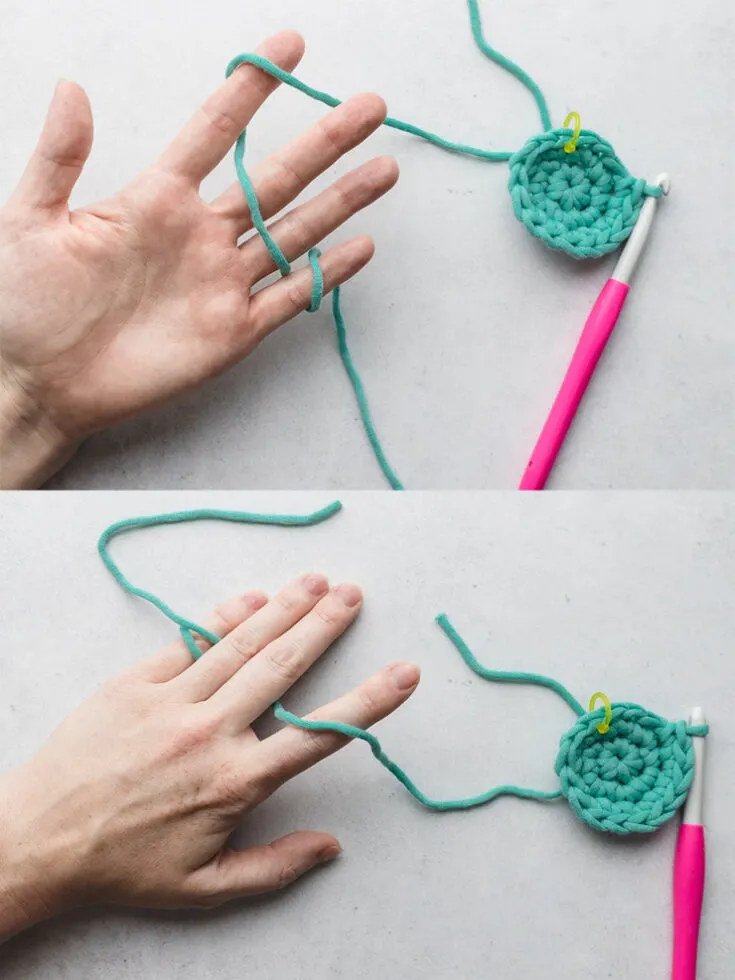 Step 2: Mastery Over Yarn Handling
Wrap the yarn under three fingers and over your index finger. For more tension, loop the yarn around your pinky before guiding it under and over the subsequent fingers. The key is to find a comfortable yet efficient tension method.
Step 3: Crafting the Slip Knot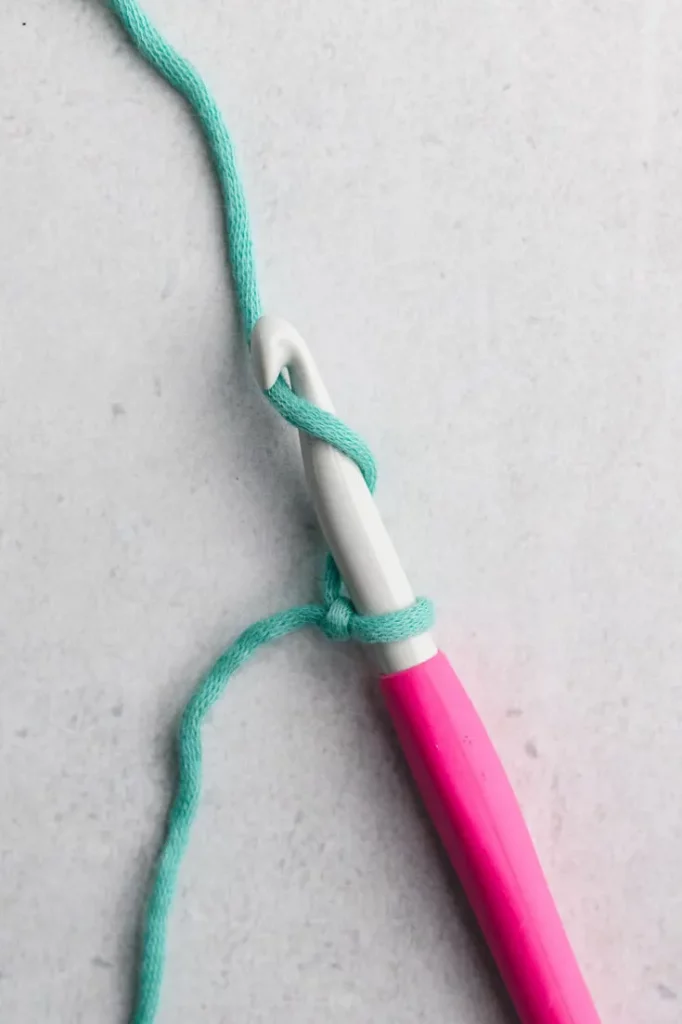 Pull around 6 inches of yarn from the spool.
Loop the yarn, ensuring the ball end lies on top of the tail end.
Insert your hook from the loop's front to back, catching the ball end and pulling it through.
Tighten by pulling both yarn ends. You're now set to crochet!
Step 4: The Yarn Over (YO) Technique
This fundamental technique underpins many crochet stitches.
Rotate the yarn clockwise around the needle.
Secure the yarn either with your non-dominant index finger or by turning the hook under the yarn. Both techniques achieve a similar result.
Step 5: Creating the Starting Chain
Your crochet projects will usually start with a chain stitch, forming your work's foundation.
Ensure the slipknot is on your hook.
Hold the slipknot's end with your non-dominant thumb and middle finger.
Guide the working yarn around the hook.
With a slight turn, catch the yarn and pull it through the loop on your hook. Congratulations, you've made your first chain stitch!
With these steps, you're well on your way to becoming a crochet aficionado. Remember, persistence is key, so keep practicing and enjoy the journey!