Cherry trees are not only beautiful additions to a garden or orchard but also provide delicious, juicy fruits that are a delight to savor. If you've ever dreamt of having your own cherry tree and relishing the bountiful harvest it brings, this complete guide will walk you through the process of successfully growing and caring for a cherry tree.
1. Choosing the Right Cherry Tree Variety: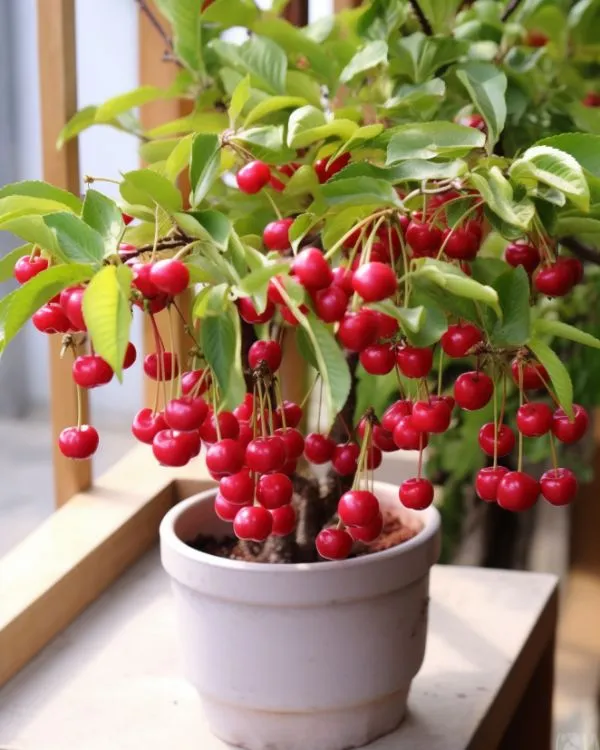 Before starting your cherry tree journey, it's essential to select the right variety for your climate and preferences. Consider factors such as chill hours, pollination requirements, and the desired taste and texture of the cherries. Common cherry tree varieties include sweet cherries (Prunus avium) and sour cherries (Prunus cerasus).
2. Selecting an Ideal Planting Location:
Cherry trees thrive in full sunlight, so choose a location in your garden that receives at least 6-8 hours of direct sunlight daily. Ensure the soil is well-draining to prevent waterlogging, as cherry trees dislike excessively wet conditions. Additionally, consider the tree's mature size and provide adequate space for it to grow and spread its branches.
3. Preparing the Soil:
Before planting your cherry tree, prepare the soil by loosening it and removing any weeds, rocks, or debris. Incorporate organic matter like compost or well-rotted manure to improve soil fertility, drainage, and water retention. Conduct a soil pH test and aim for a slightly acidic to neutral pH range of 6.0-7.0, as cherry trees prefer these conditions.
4. Planting the Cherry Tree:
Dig a hole that is wider and deeper than the cherry tree's root ball. Gently place the tree in the hole, ensuring that the graft union (if present) is above the soil level. Backfill the hole with soil, firming it gently around the roots. Water the tree thoroughly to settle the soil and eliminate any air pockets.
5. Watering and Mulching:
Proper watering is crucial during the establishment phase of the cherry tree. Water deeply but infrequently, ensuring the soil is moist but not waterlogged. Applying a layer of organic mulch around the base of the tree helps retain moisture, suppresses weed growth, and regulates soil temperature.
6. Pruning and Training:
Pruning plays a vital role in maintaining the health and productivity of your cherry tree. Prune during the dormant season to remove dead, damaged, or crossing branches. Train the tree to an open center or modified central leader shape to promote airflow and sunlight penetration, which reduces the risk of disease and improves fruit quality.
7. Fertilizing and Nutrient Management:
Cherry trees benefit from regular fertilization to support healthy growth and fruit production. Apply a balanced fertilizer in early spring before new growth emerges, following the manufacturer's instructions. Monitor nutrient deficiencies and adjust fertilization accordingly, ensuring adequate nitrogen, phosphorus, and potassium levels.
8. Pest and Disease Management: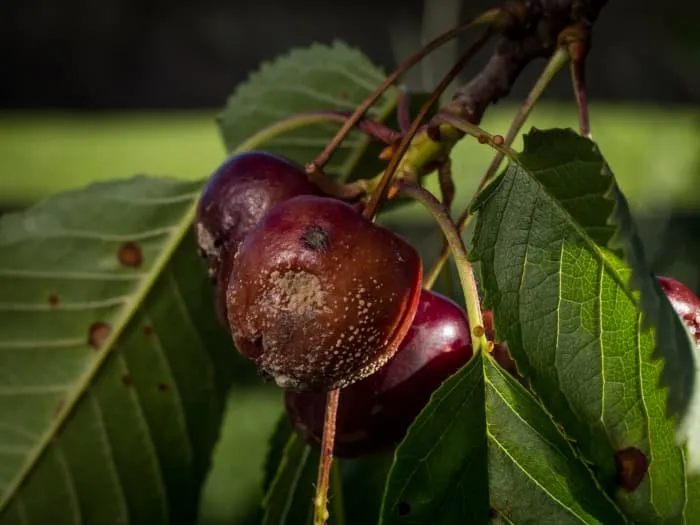 Cherry trees are susceptible to various pests and diseases, including aphids, cherry fruit flies, brown rot, and powdery mildew. Implement integrated pest management strategies, such as regular inspections, cultural practices (like good sanitation), and, if necessary, targeted organic or chemical treatments to keep pests and diseases under control.
9. Harvesting and Enjoying Cherries: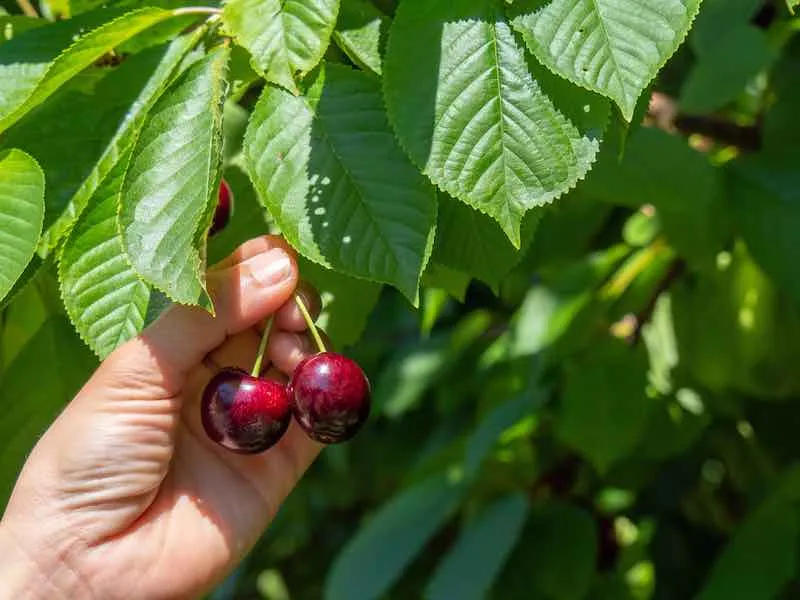 After a few years of dedicated care, your cherry tree will reward you with a bountiful harvest. The cherries are ready for picking when they have reached their full color and are firm and juicy. Use pruning shears or your fingers to gently pluck the cherries from the tree, being careful not to damage the branches. Enjoy the fruits fresh, or use them in various culinary creationssuch as pies, jams, or preserves.
Growing a cherry tree can be a rewarding and fulfilling experience. By following this complete guide, you'll be equipped with the knowledge and techniques necessary to successfully cultivate a thriving cherry tree. From selecting the right variety to providing proper care, you'll soon be enjoying the sweet and tangy flavors of homegrown cherries right from your own backyard. Get ready to embark on a fruitful journey and create lasting memories with your very own cherry tree.