Lactuca serriola, commonly known as prickly lettuce, is a plant that often goes unnoticed, dismissed as a mere weed. However, hidden beneath its spiky exterior lies a rich history of medicinal use and nutritional value. This article aims to shed light on the myriad properties of prickly lettuce, its applications, and even some recipes to help you harness its benefits.
1. Overview of Lactuca Serriola (Prickly Lettuce)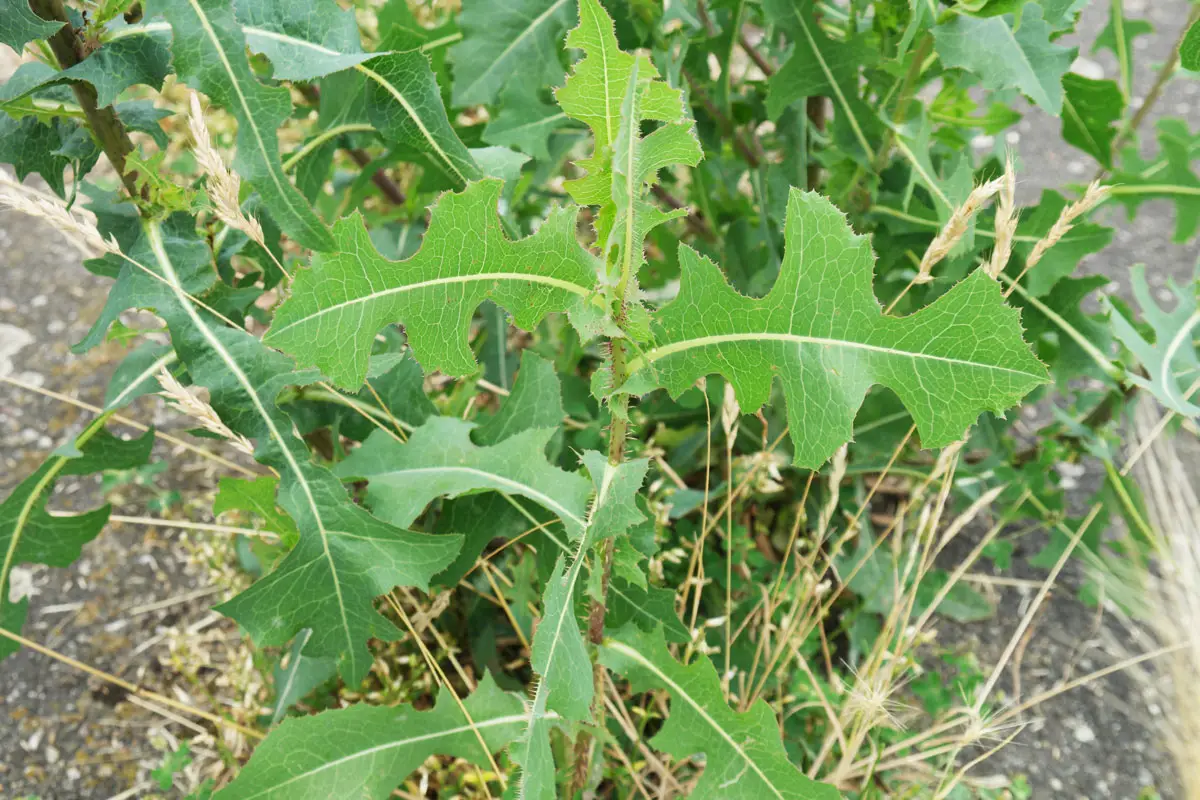 Origins and Identification:
Native to Europe and Asia, prickly lettuce has now spread across many parts of the world. It is easily identified by its tall, slender stature, bluish-green leaves adorned with prickly edges, and small yellow flowers.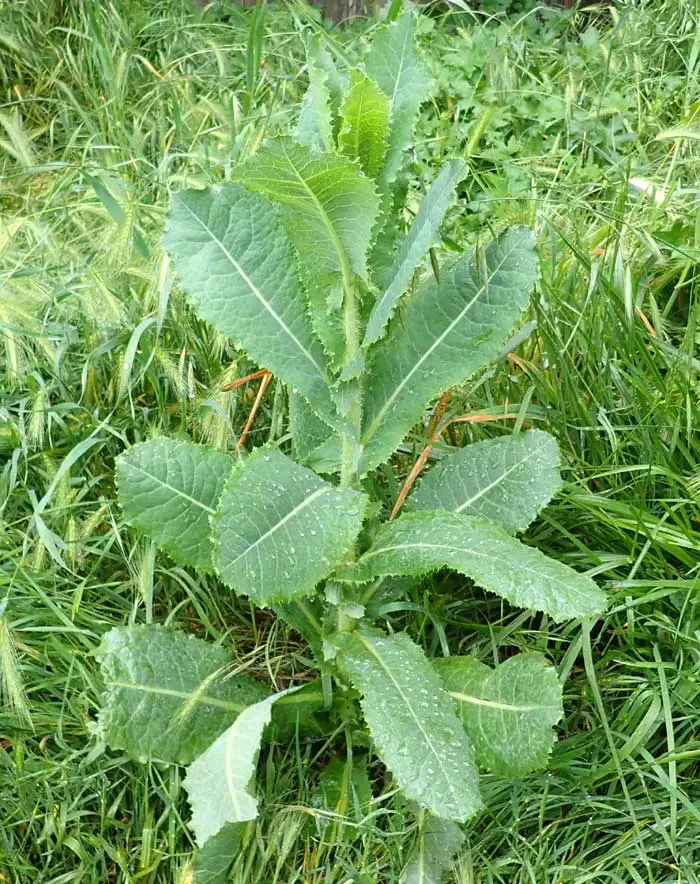 Historical Context:
Historically, prickly lettuce was esteemed by the ancient Egyptians and Greeks for its sedative properties and was often used in traditional medicines.
2. Medicinal and Nutritional Properties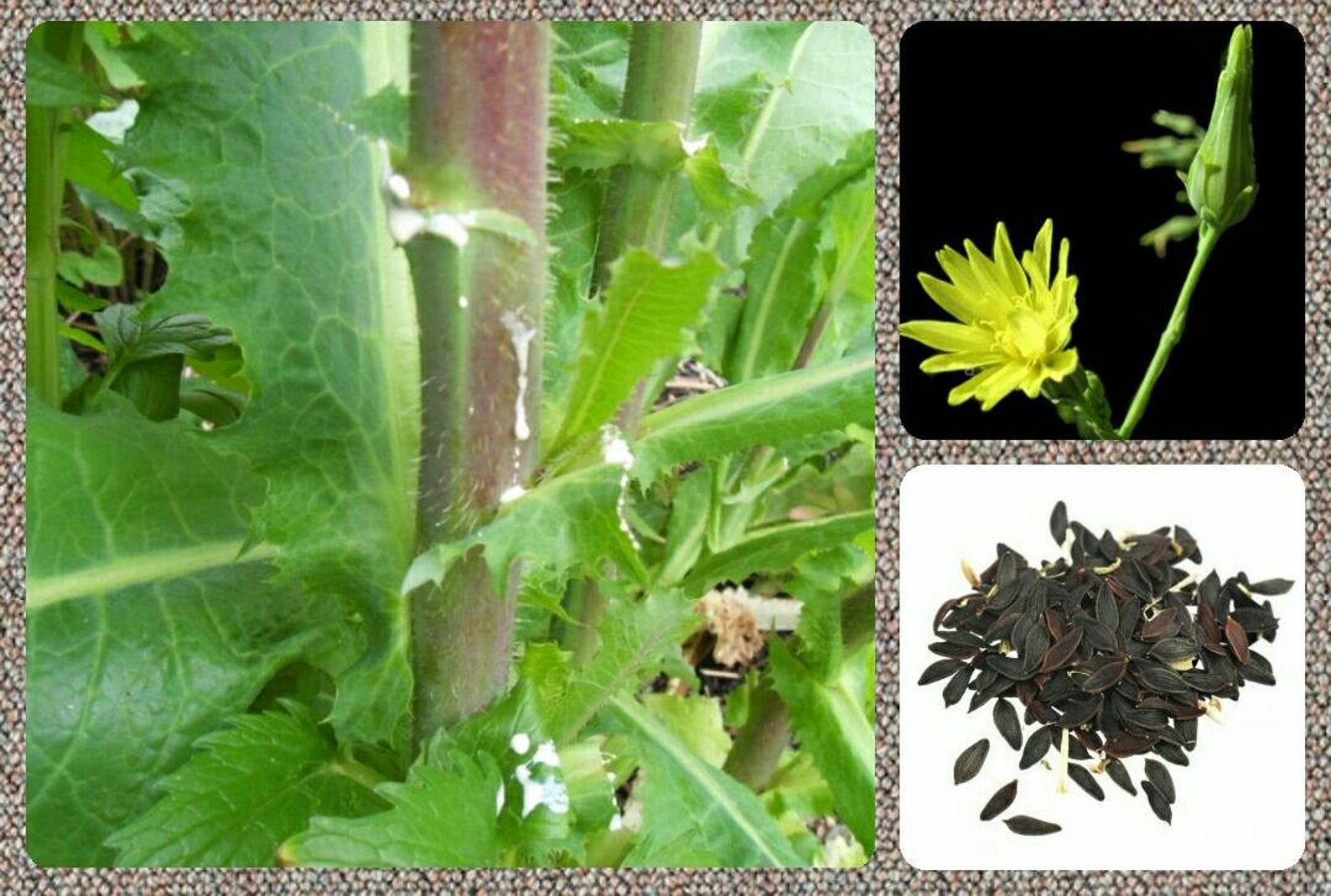 Lactucarium:
The milky sap, or lactucarium, found in prickly lettuce has been dubbed "lettuce opium" because of its mild sedative and analgesic properties.
Nutritional Content:
Though not as popular as its cultivated lettuce cousins, prickly lettuce is still a source of vitamins and minerals, including vitamin A, vitamin K, and iron.
Antioxidant Properties:
Some studies suggest that prickly lettuce has antioxidant properties which can combat free radicals in the body, promoting overall health.
3. How to Harvest Wild Lettuce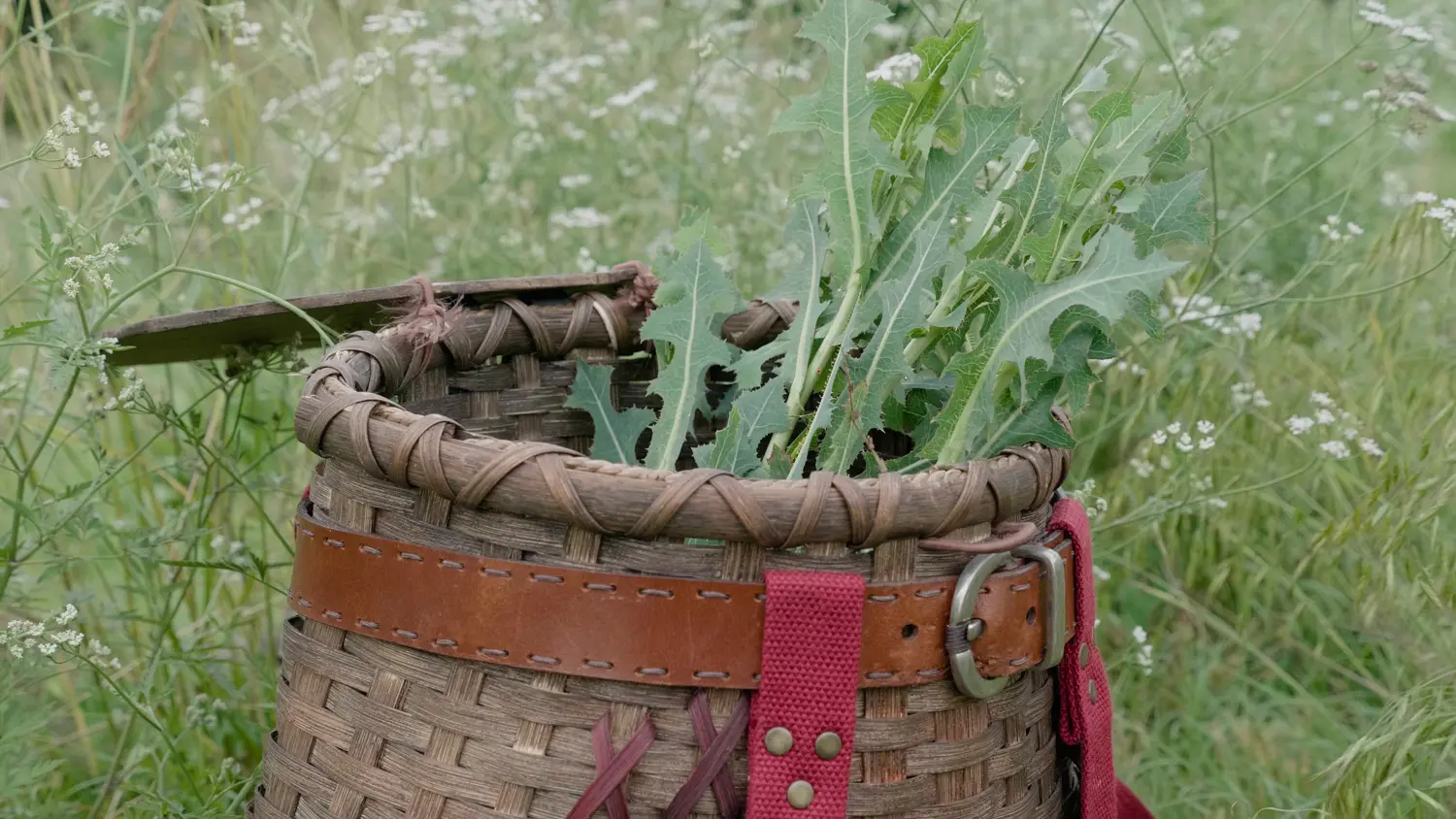 It's best to harvest young leaves for culinary uses, as older leaves can be bitter. For medicinal uses, the plant's sap or lactucarium can be harvested by making a small incision on the stem.
4. How to Use Prickly Lettuce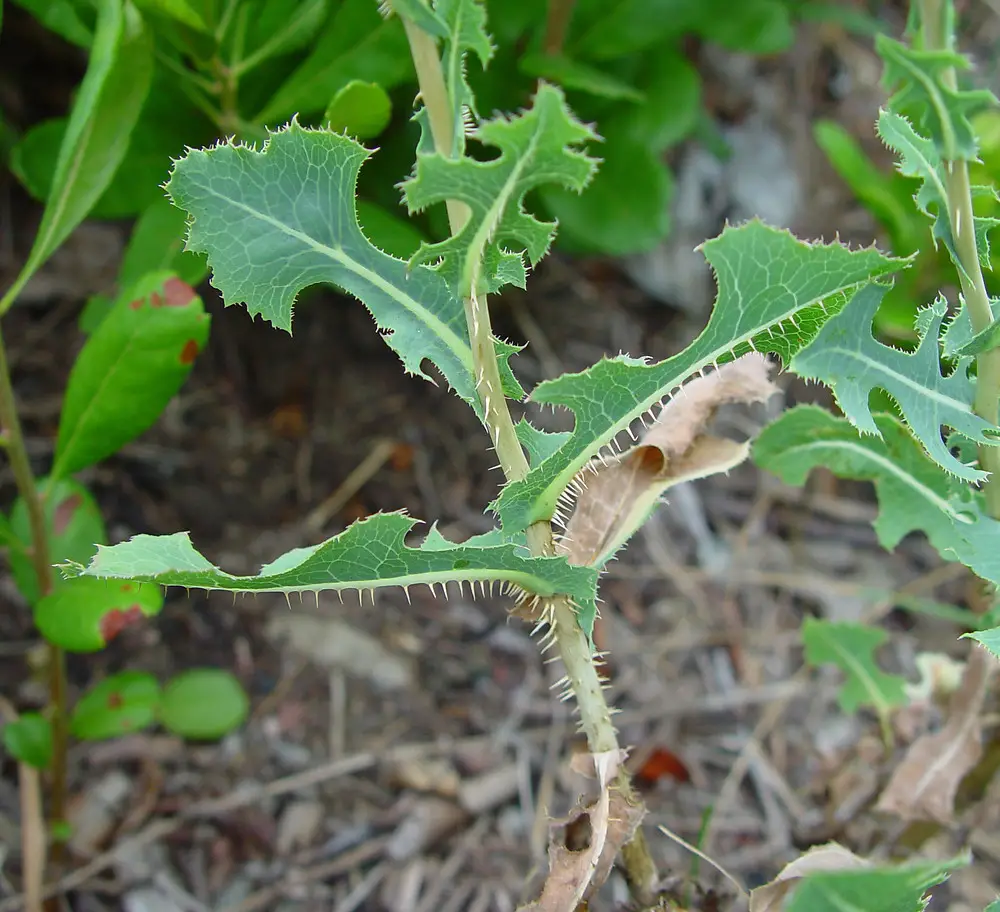 Medicinal Uses:
The sedative properties of prickly lettuce have been traditionally used to treat insomnia and anxiety. It can be used in tinctures, teas, or poultices.
Culinary Uses:
Young leaves can be added to salads or cooked similarly to greens. The stems can be boiled or stir-fried.
Precautions:
As with any wild plant, it's essential to be confident in your identification skills to avoid consuming potentially harmful lookalikes. Furthermore, always consult with a healthcare professional before using prickly lettuce or any other plant for medicinal purposes.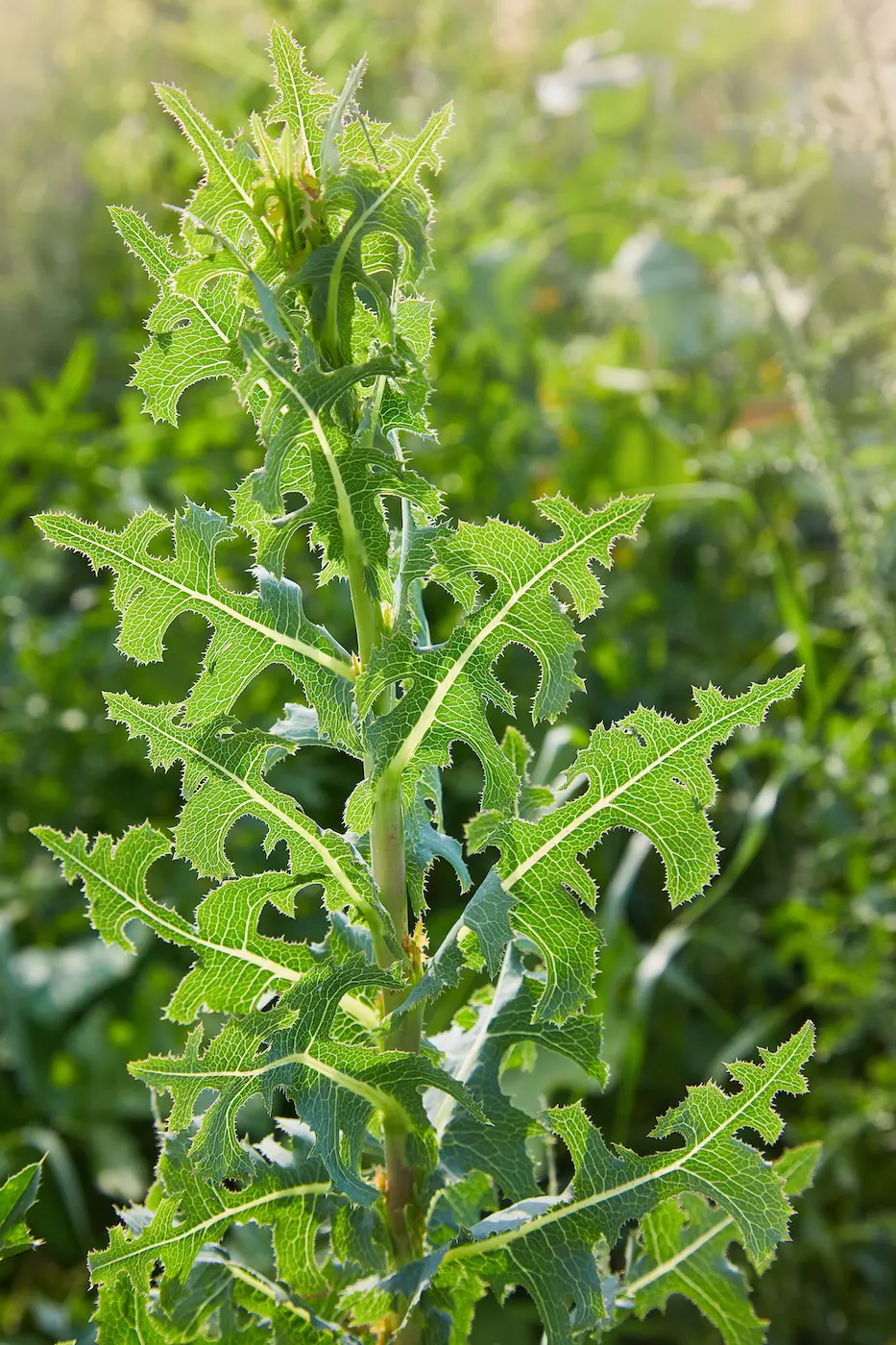 5. Initial Plant Preparation

After collecting your plants, they can either be dried for extended storage or utilized immediately in their fresh state. Both approaches have their merits, although I do lean towards one over the other.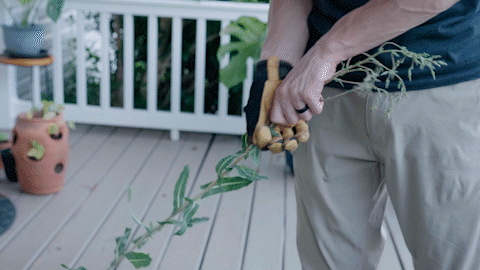 Before proceeding with either method, I always remove the leaves. I've experimented with incorporating the stems into my extract, but found them to be more hassle than they're worth for drying and breaking down. That said, if you own an exceptionally powerful blender, you might find the process more manageable.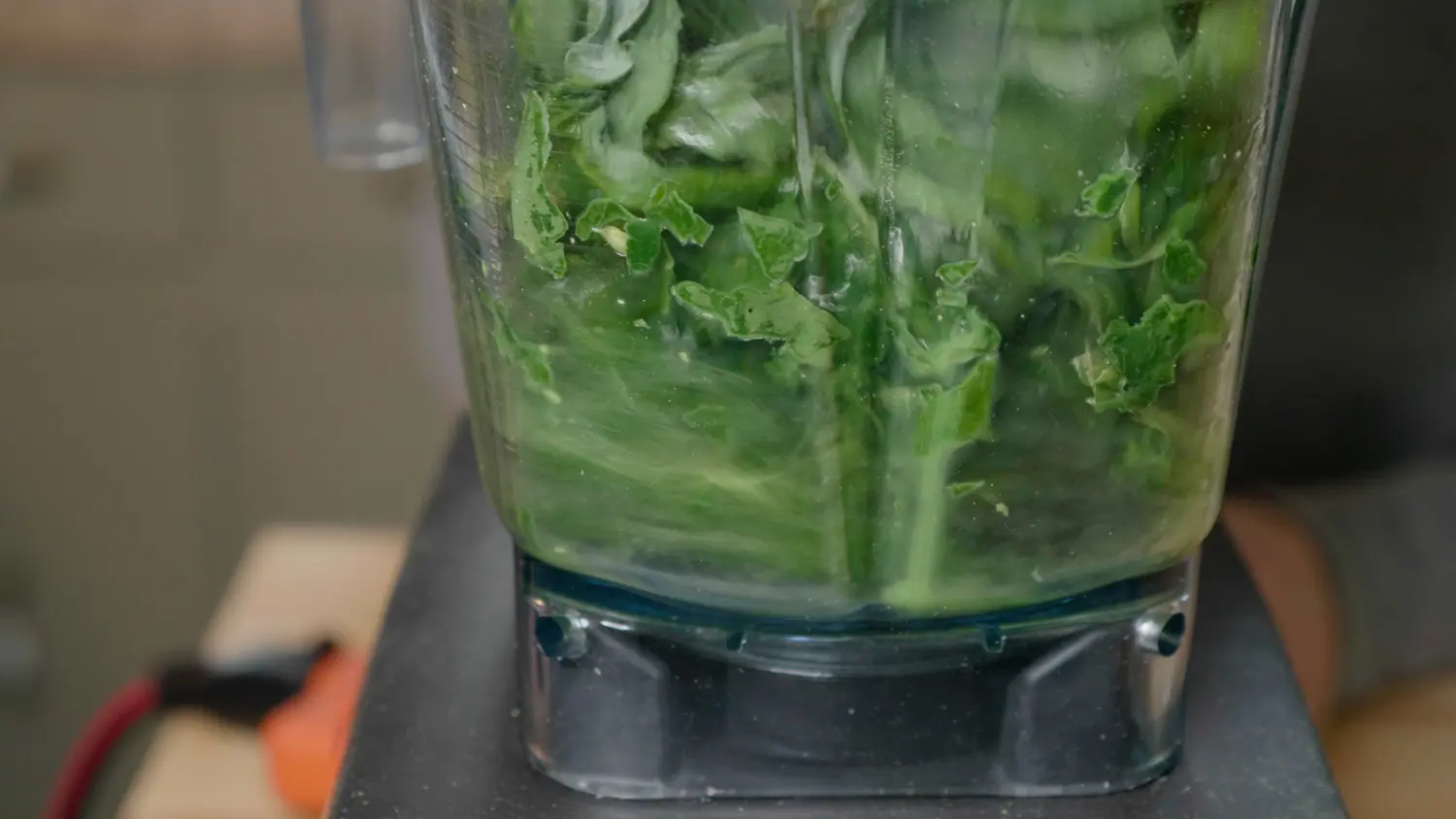 Removing the leaves is a breeze. I grasp the plant and glide my hand against the direction of its growth, and the leaves detach seamlessly. However, mature plants sometimes grow secondary stems, making this process slightly more time-consuming. This is one reason why I opt for younger plants.
Diving Right in with Fresh Plants
If you're keen to begin with fresh plants, blend the leaves with a sufficient amount of potent alcohol (I use 190 proof) to achieve a smooth consistency. Minimizing the leaf size maximizes the surface for quicker extraction.
At this point, you've essentially crafted a wild lettuce tincture. I let it steep, ranging from a few hours to a couple of weeks, stored in a room-temperature jar. Yet, I often favor starting with dried leaves for reasons I'll outline below.
The Role of Alcohol in Potent Wild Lettuce Extracts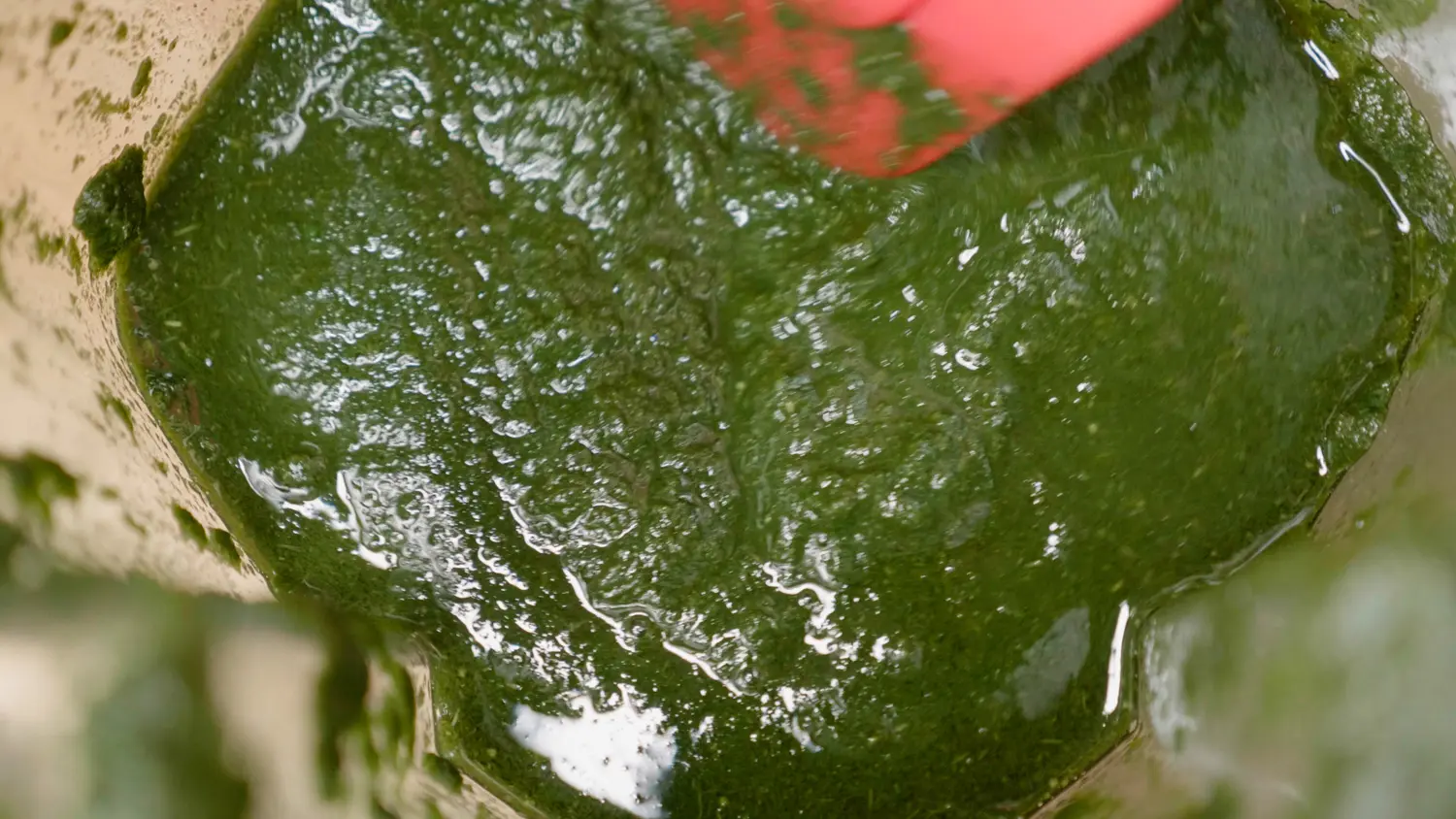 Alcohol plays a pivotal role in the initial extraction. In my trials, I compared wild lettuce extracts made solely with water against those initiated with alcohol and then followed by water. Given that Lactucin (and Lactucopicrin) have a pronounced bitter taste, it can serve as a gauge for potency. Water-only extractions always yielded a milder flavor. Conversely, beginning with alcohol invariably resulted in a strikingly bitter extract, hinting at a stronger potency.
When using dried plants, achieving a high alcohol concentration is straightforward since there's no water content in the plant. However, fresh plants contribute water, which means you'd need a substantial amount of alcohol to maintain the desired ratio.
Optimal Drying of Wild Lettuce
My go-to drying method employs a dehydrator. Sun drying has occasionally led to a slightly deteriorated end product. In contrast, a dehydrator delivers consistent and vibrant results, retaining the plant's original hue.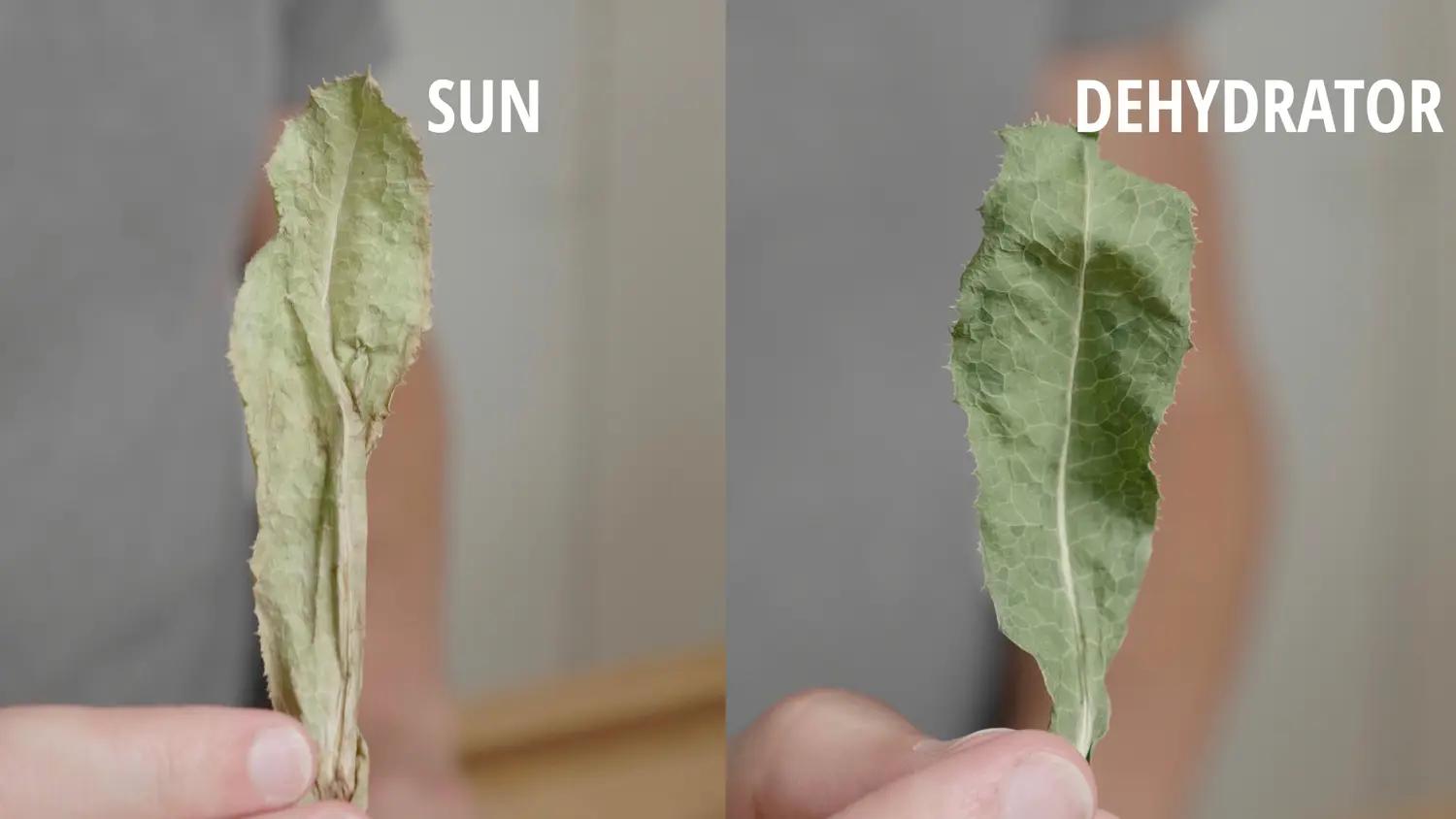 A dehydrator isn't just beneficial for wild lettuce but a myriad of foraging endeavors. It's a tool that any forager would find indispensable.
Starting with Desiccated Plants
Post-drying, I pulverize the wild lettuce leaves in a blender.
Measure the resulting crushed wild lettuce. Based on this weight, I add 4-5 times the alcohol quantity and let it steep for a span ranging from a few hours to multiple days.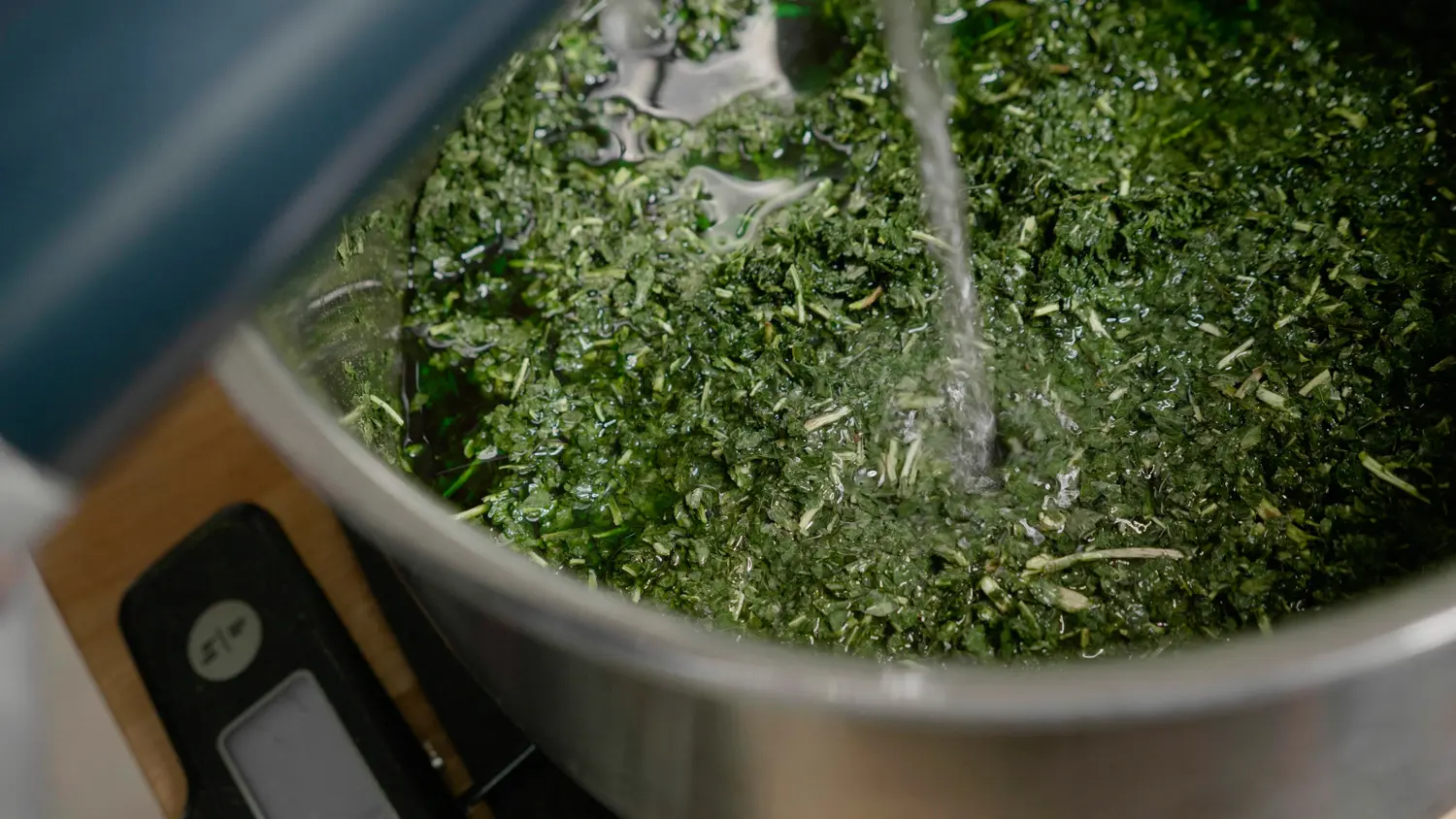 Sometimes, I introduce mild heat (maintained below 180°F and capped) during this alcohol-infused extraction phase. Although I haven't definitively gauged its impact on the final extract's potency, I've observed a "gummy" layer form on its surface post-heating, hinting at a more efficient extraction.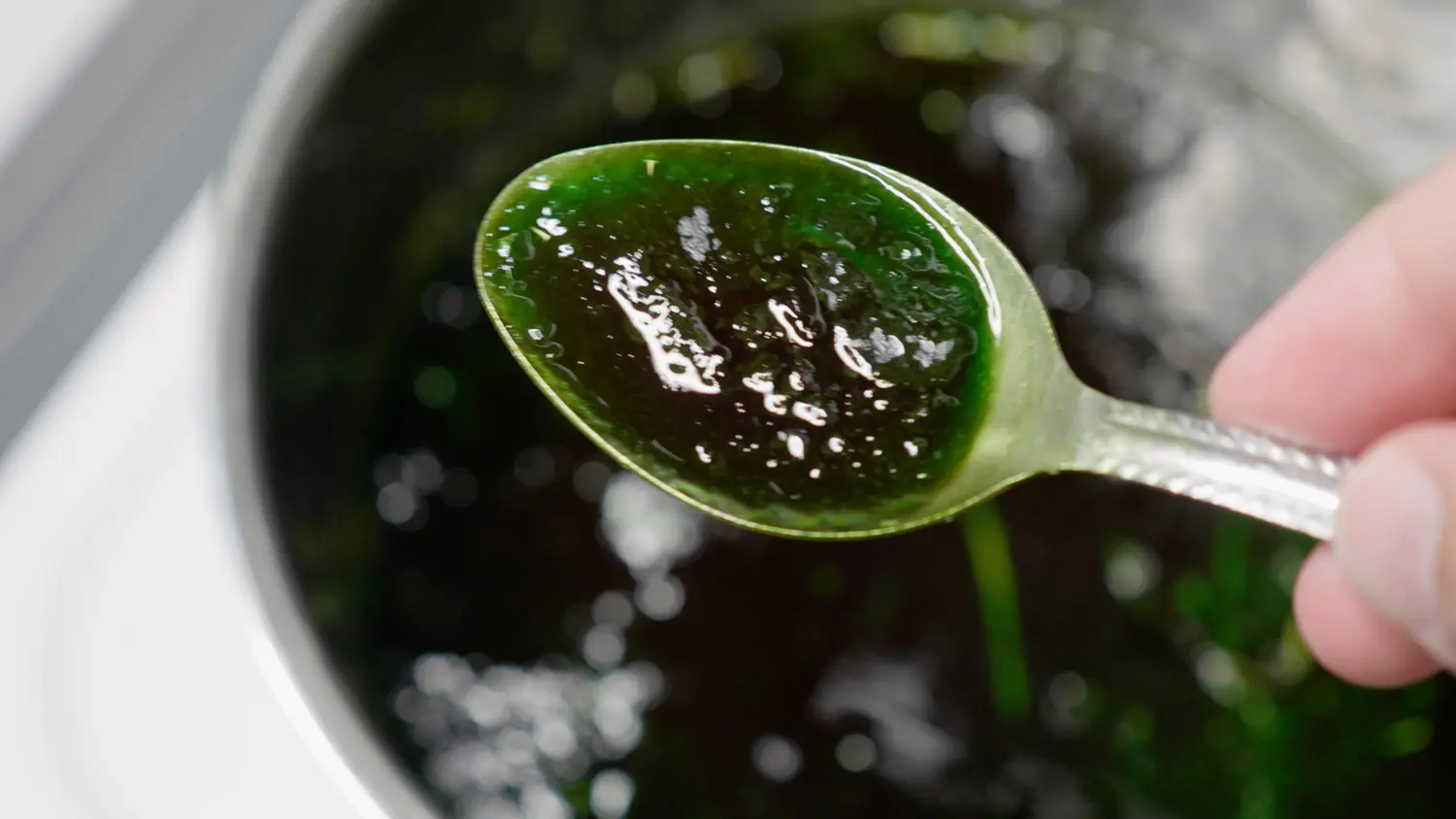 Water Extraction with Heat
Following the alcohol-based extraction, water is added, doubling the volume or more. This mixture is then gently heated, hovering around 180°F, with occasional stirring for a few hours, ensuring the lid is kept closed.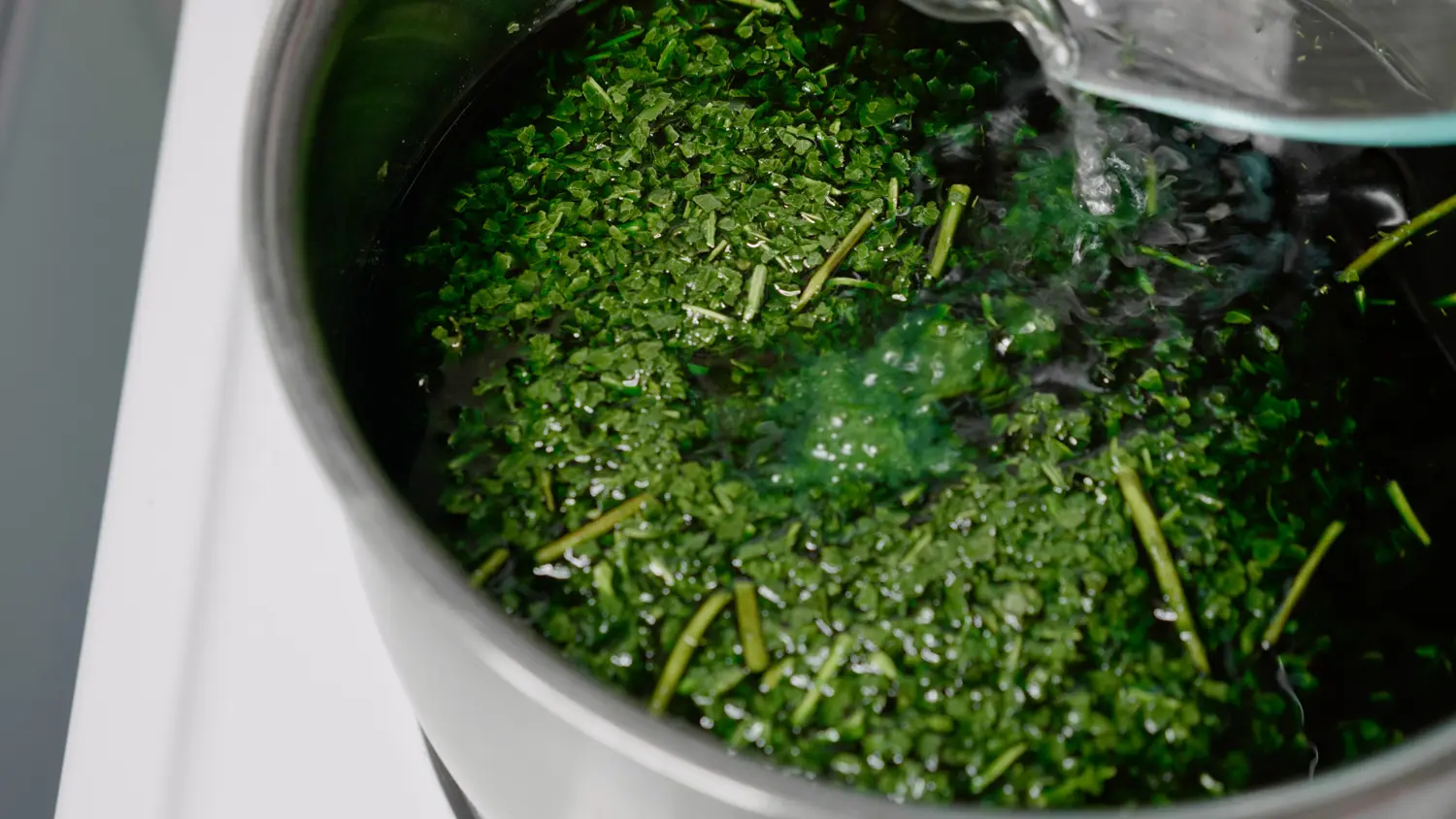 The subsequent step involves separating the liquid from the plant residue. A cloth filter effectively squeezes out the liquid. Occasionally, I deploy a potato ricer for added efficiency.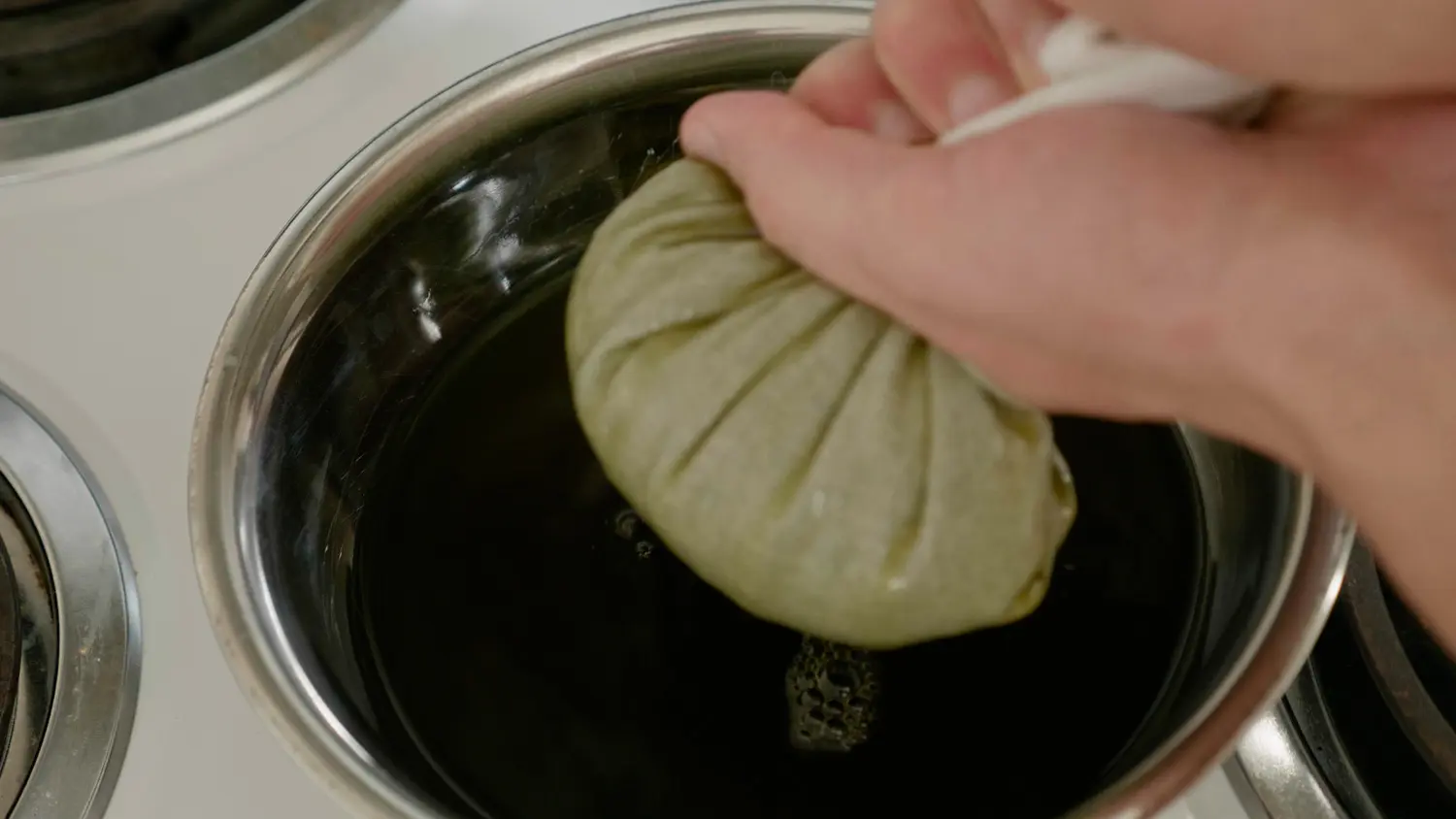 Refining the Wild Lettuce Extract
The initial extract is too dilute for practical use. The solution? Slow evaporation to enhance its concentration, boosting both its strength and preservability.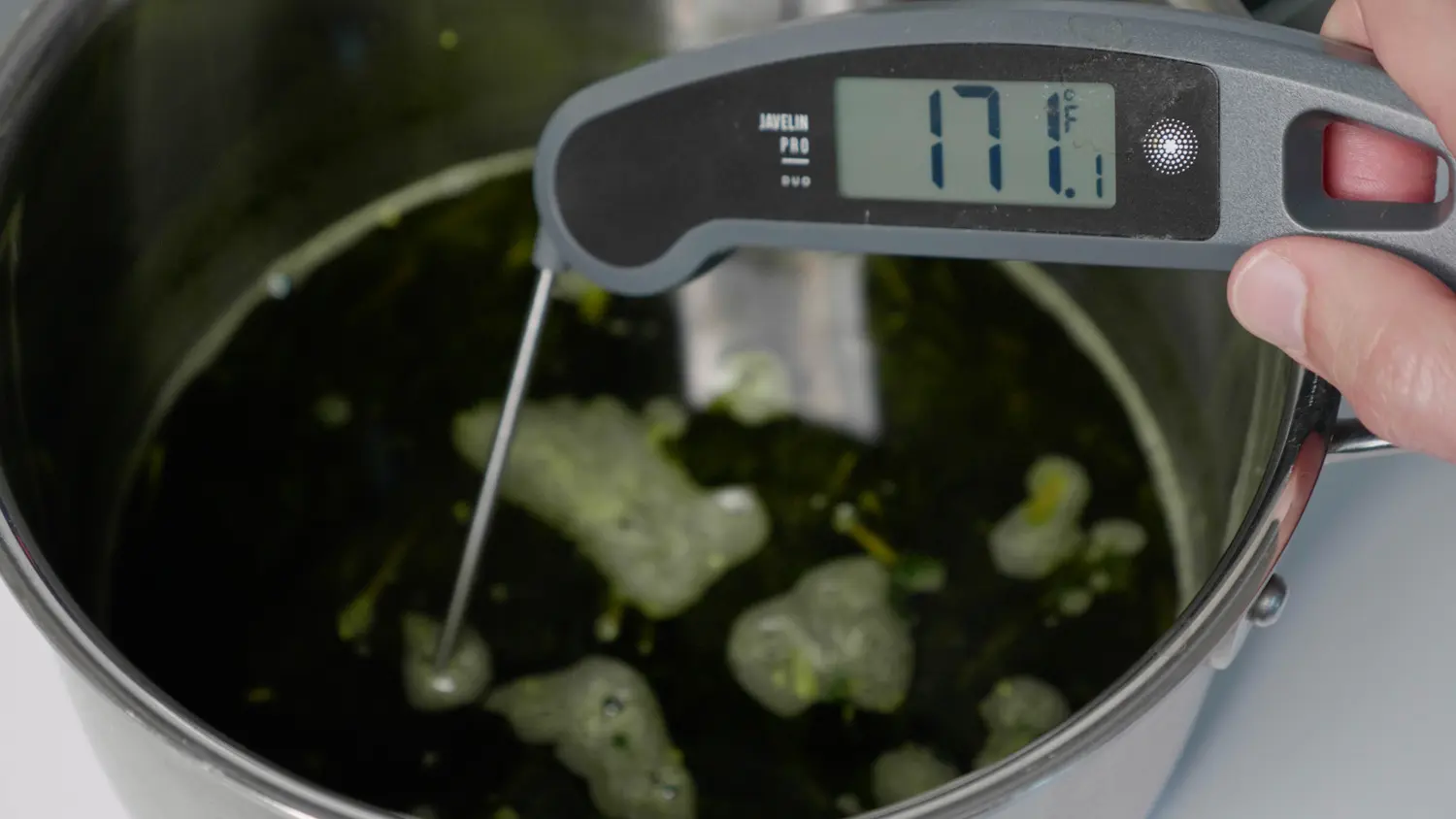 Maintaining the temperature below 180°F and removing the lid, I allow the liquid to evaporate to approximately 1/8th of its original volume. For those working with a larger vessel, transferring to a smaller container can prevent scorching. You can even shift the solution to a metal bowl and set it in an oven at its lowest possible temperature (~170°F). Patience is key.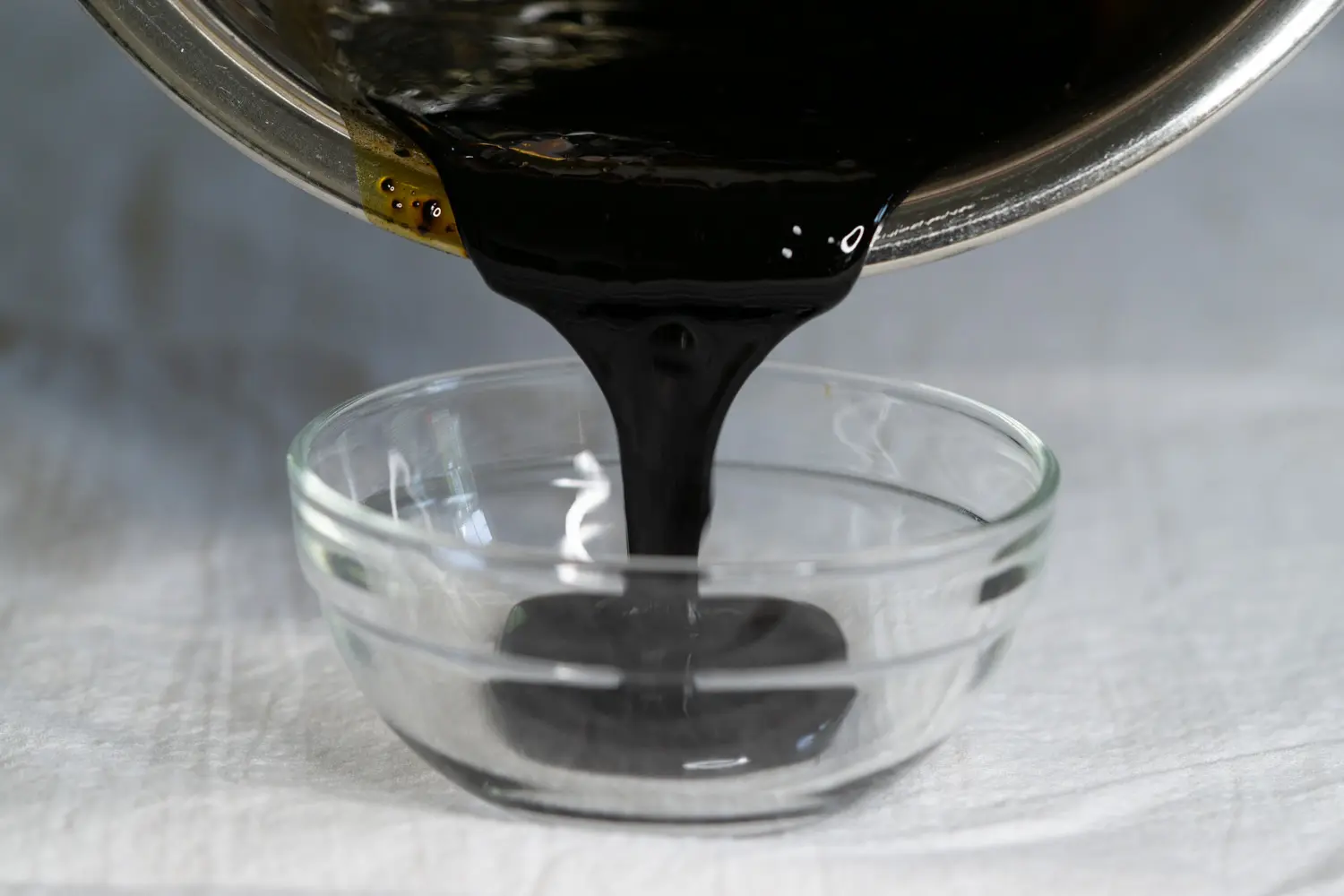 Once it reaches a thick, syrupy consistency, you can transfer it to a jar for long-term storage in a fridge or freezer. Alternatively, spread it on silicone pads in a dehydrator, set at around 135°F, for a more resinous end product.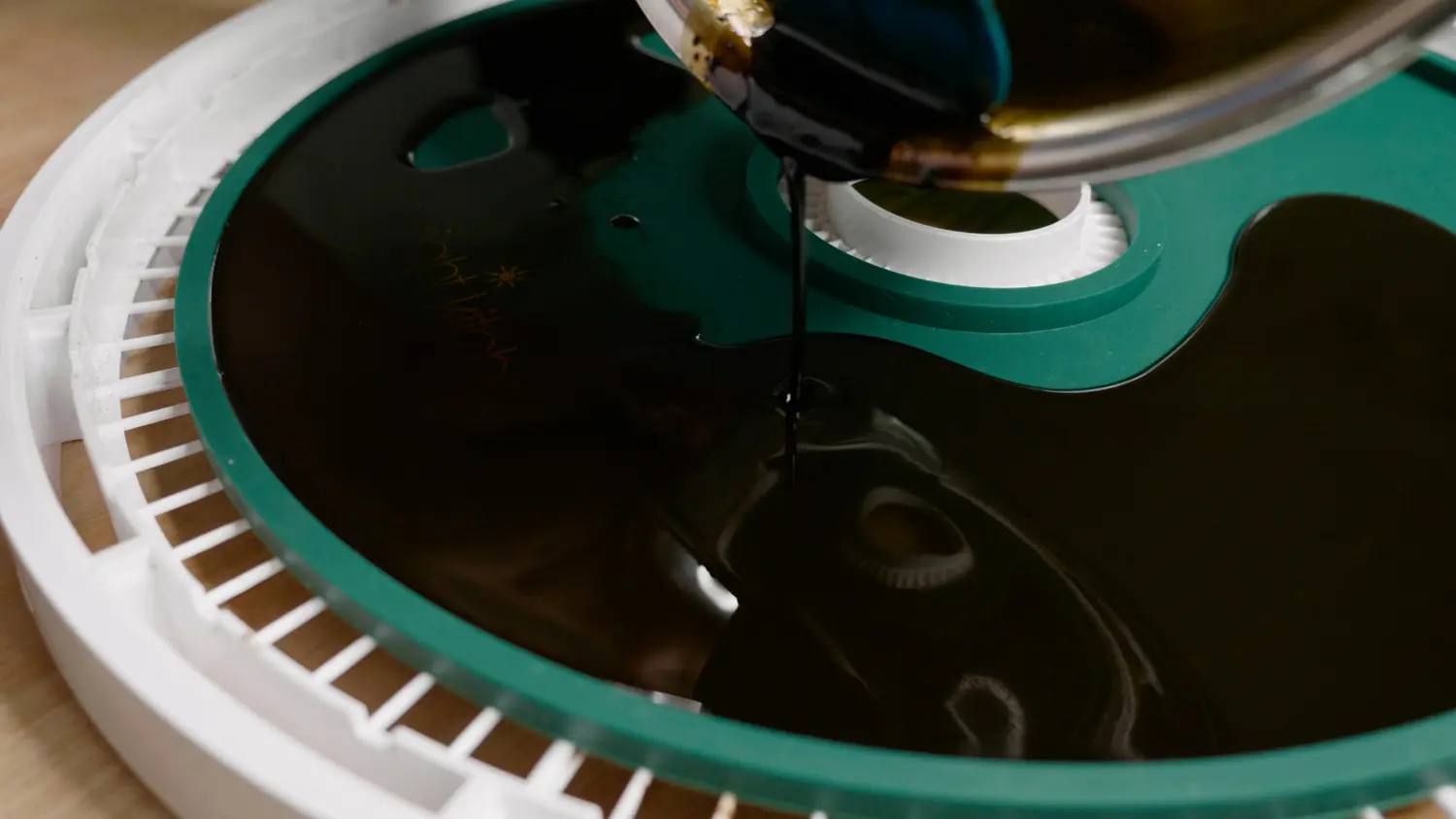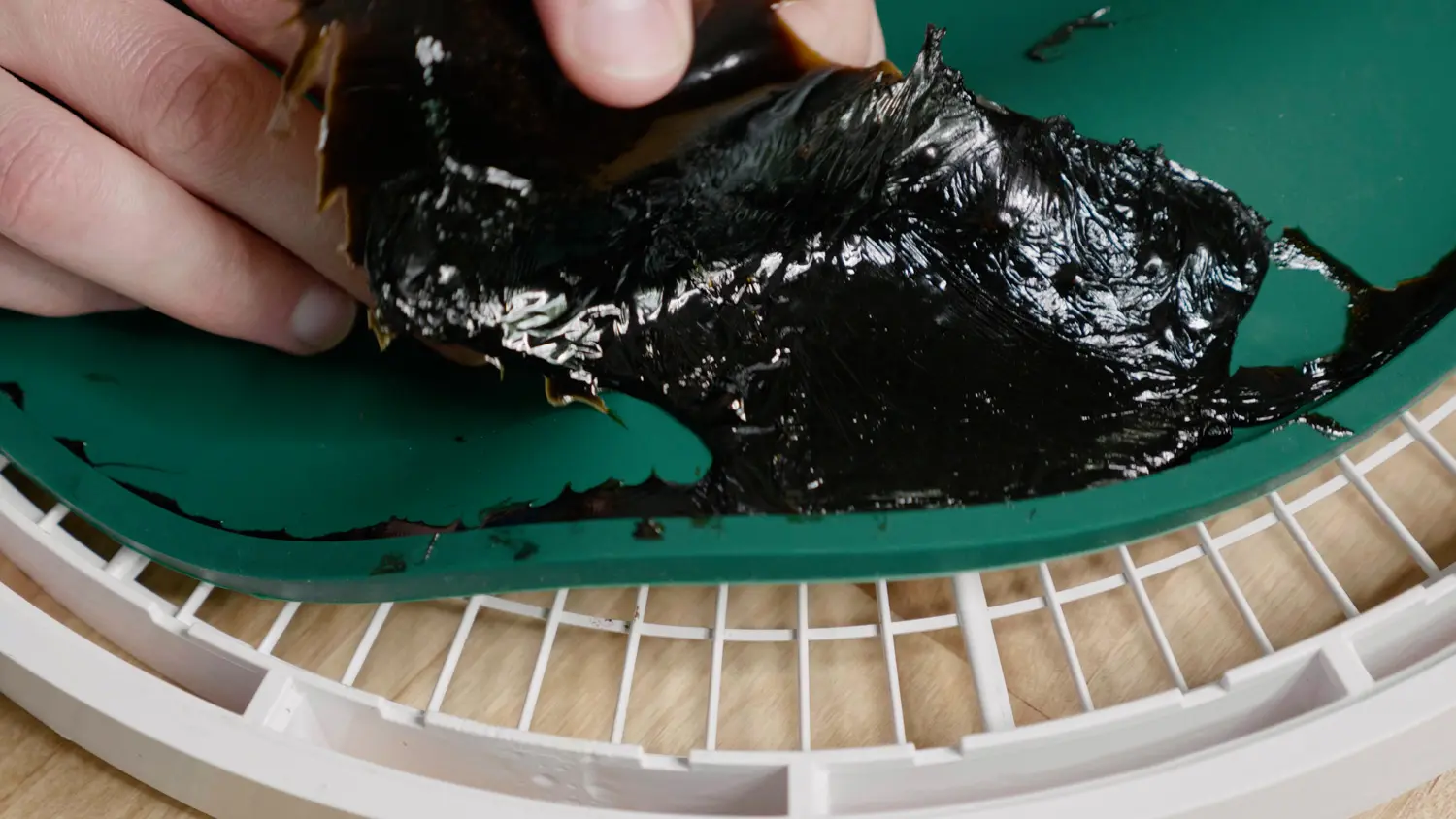 Finishing Touches
This highly concentrated extract can be a bit challenging to administer. To circumvent this, I blend it with alcohol, turning it into a liquid that's easy to dose and remains shelf-stable.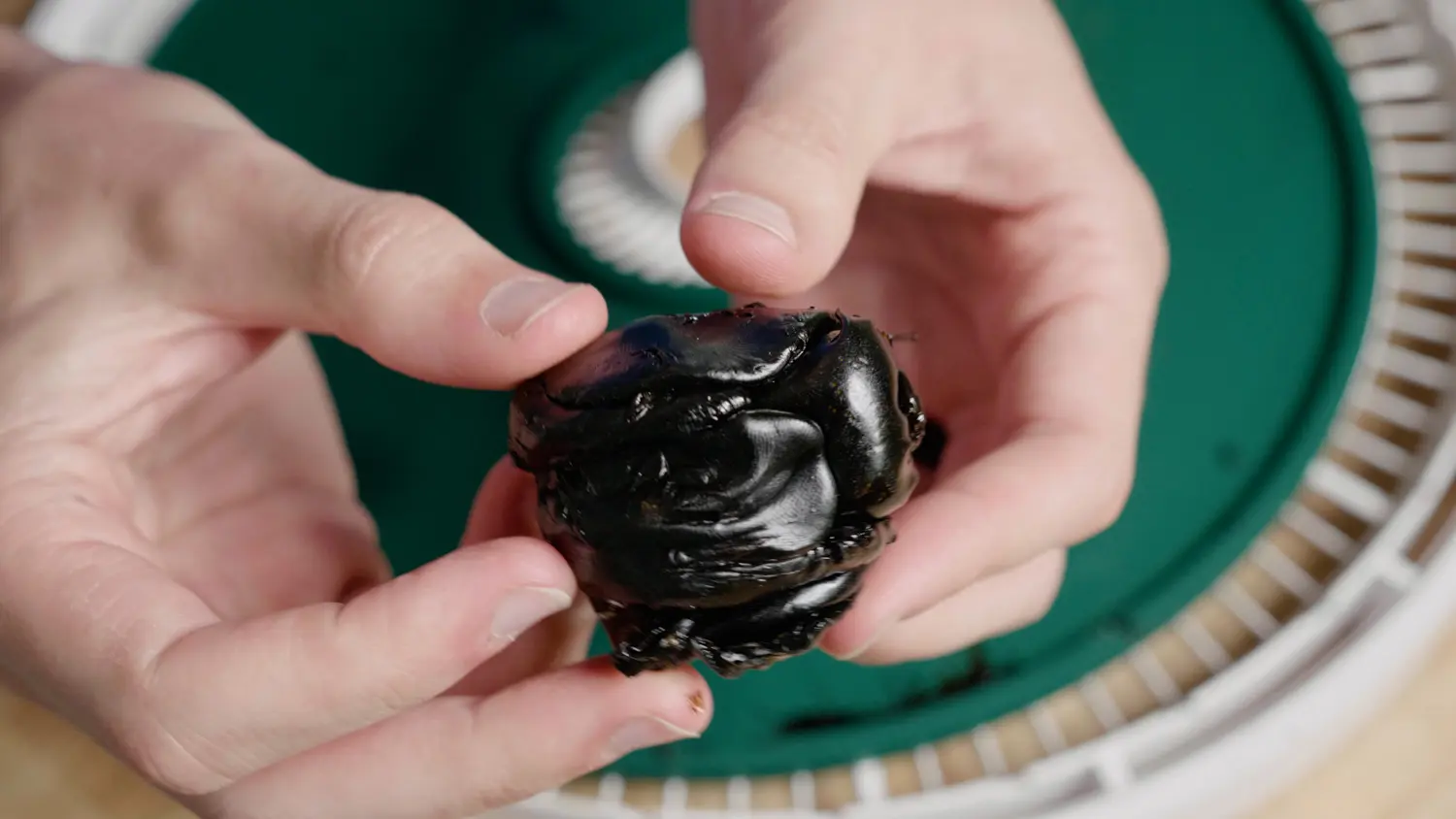 Dosage Guidelines
For my personal use, I typically opt for 2-3 dropperfuls mixed with water in the evening for its sedative properties. However, dosage might vary based on individual needs and the potency of the particular batch. Always start with smaller quantities and gradually adjust as needed.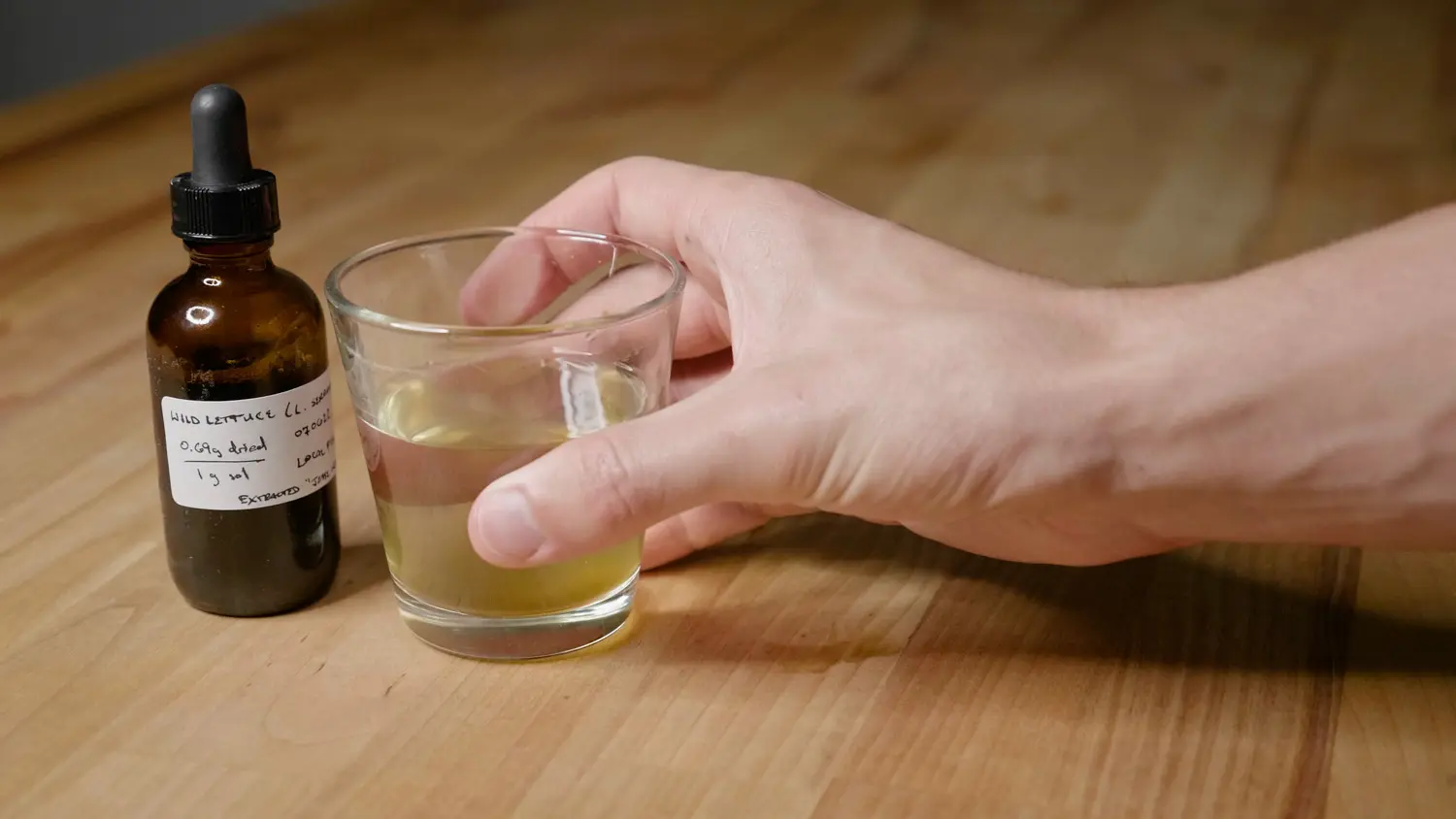 Lactuca serriola, or prickly lettuce, is a testament to the fact that nature often hides its most potent treasures in plain sight. Whether you're intrigued by its medicinal potential, its culinary value, or both, prickly lettuce is undoubtedly a plant worth getting to know better. Always approach its use with caution, respect its history, and it might just find a regular spot in your garden, kitchen, and natural medicine cabinet.