Container gardens necessitate more frequent watering compared to gardens planted directly in the ground. In regions with scorching and arid climates, opting for self-watering planters equipped with reservoirs is highly recommended.
If uncertain, it is advisable to select larger containers measuring at least 12 inches in depth. Larger pots provide ample space for soil, preventing rapid drying of plants between watering sessions.
Now, let us explore a selection of simple and ideal vegetables that thrive in container gardens!

Lettuce
Growing lettuce is a breeze, making it one of the simplest vegetables to cultivate.
A vast majority of lettuce varieties adapt well to container gardening. Given their shallow root system, wide and shallow containers ranging from 6 to 8 inches deep are typically suitable. You have the option to sow lettuce seeds directly into the pots or transplant seedlings into larger containers.
Tomatoes
When it comes to container gardening, tomatoes reign supreme as the most favored vegetable. Compact bush or determinate tomato varieties thrive particularly well in pots or grow bags ranging from 5 gallons to 20 gallons in size. On the other hand, indeterminate tomato varieties tend to grow larger and flourish best in larger pots, preferably 20 gallons or bigger.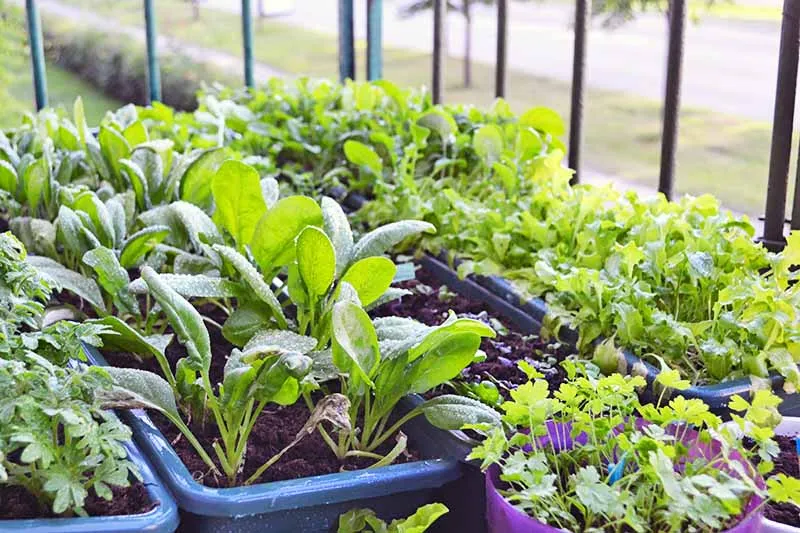 Over the past few years, micro dwarf tomatoes have gained considerable popularity. Surprisingly productive, they can thrive even in small 1-gallon pots, whether placed indoors or outdoors. As the tiniest tomato plants available, micro tomatoes are well-suited for indoor gardening on windowsills or for cultivating on balconies and patios.
Onions :
To grow onions in containers, it is recommended to have a soil depth of at least 10 inches. Each onion requires approximately 4 inches of space for optimal growth. Multiple onions can be planted in a 5-gallon bucket or a plastic tub.
An exciting approach we appreciate involves utilizing onion scraps from grocery store onions. These scraps can be used to grow green shoots, which can be enjoyed as scallions. In some instances, these shoots may even develop into multiple onion heads.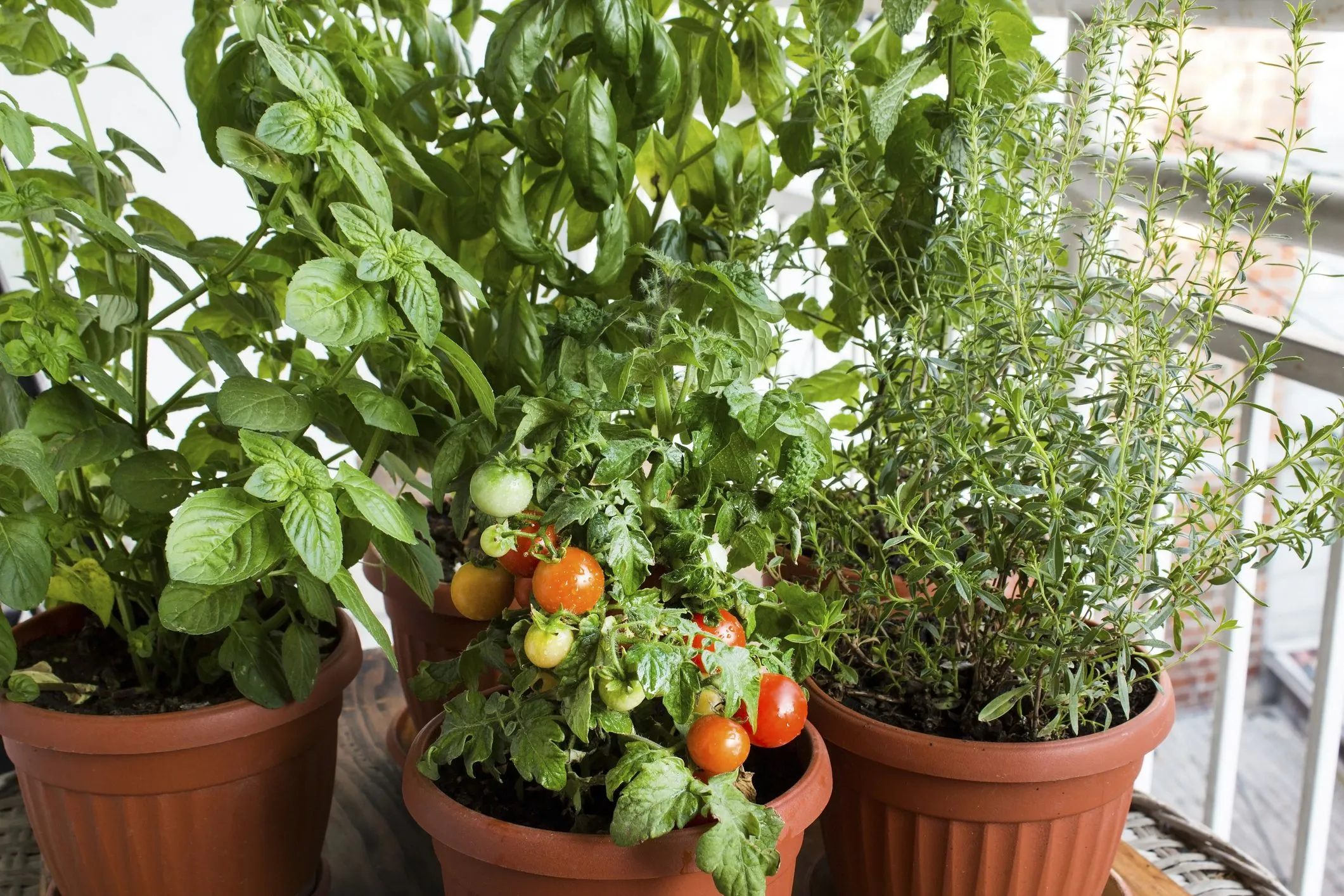 Eggplant :
Eggplants thrive in abundant sunlight and heat. Opt for the sunniest spot available and select a sizable pot, preferably at least 15 gallons in size. Ensure that the soil remains moist but not overly saturated.
When cultivating zucchini in containers, bush varieties such as 'Astia' and 'Bush Baby' are particularly well-suited for this purpose. As suggested by Growing North, these types are excellent choices for container planting.
For zucchini, you can use pots with a capacity of 5 gallons or larger. These plants have a preference for moist soil and enjoy basking in the hot sun, so it's crucial to keep them adequately hydrated. Fertilizers specifically formulated for other fruiting vegetables like tomatoes and peppers can also be beneficial for the growth of zucchini plants.