Rosemary, scientifically known as Rosmarinus officinalis, is not only known for its culinary uses but has a long-standing tradition of being used for various other purposes, including burning. Ancient cultures have believed in the power of burning rosemary for a multitude of benefits, from spiritual cleansing to repelling insects. Here, we delve into nine fantastic benefits of burning rosemary in your home and garden.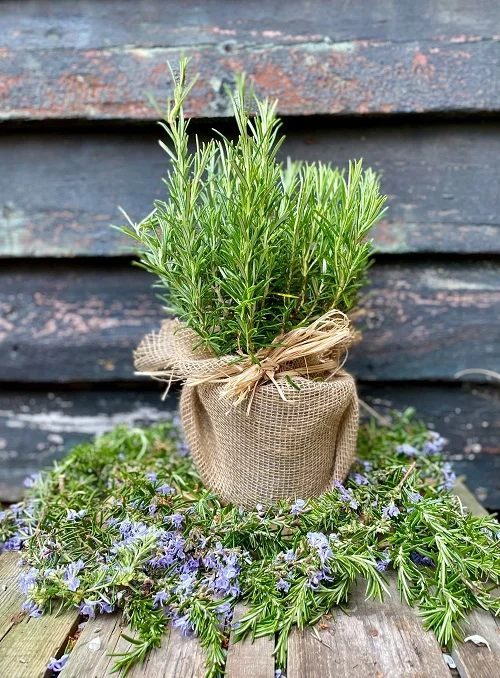 Native to the Mediterranean, rosemary is a fragrant evergreen herb that has been popularly used in cuisines and as a natural remedy for various ailments. Its needle-like leaves have a strong aroma when crushed, making it a potent agent when burned.
1. Spiritual Cleansing and Protection
Historically, rosemary was burned by various cultures as a form of purification.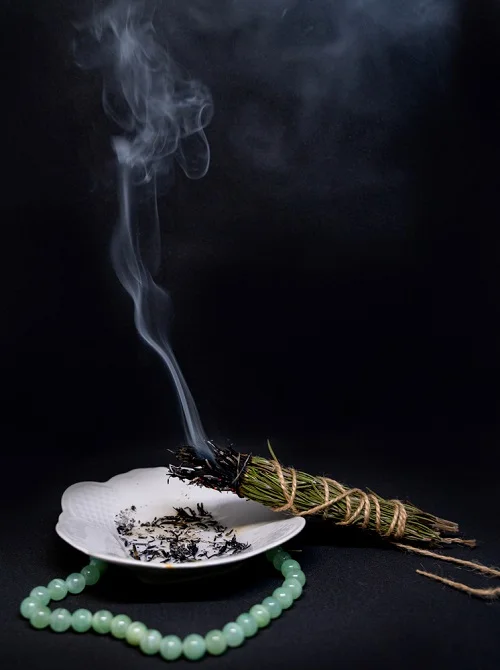 Ancient Rituals:
Cultures, like the ancient Romans and Greeks, used rosemary to ward off evil spirits and to protect against plague.
Modern-Day Uses:
Today, many people use rosemary smudging (burning) in their homes to clear negative energies and promote a peaceful environment.
2. Enhances Memory and Concentration
Rosemary's aroma is believed to boost memory and concentration.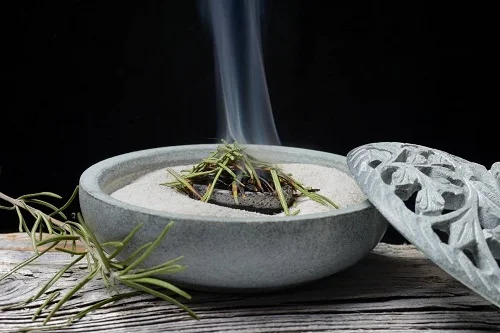 Historical Belief:
Ancient students used rosemary garlands or inhaled its scent to aid memory during exams.
Modern Studies:
Research has shown that inhaling rosemary oil can improve concentration and performance in tasks, and burning rosemary can have a similar effect.
3. Repelling Insects
Burning rosemary is a natural way to repel various insects, especially mosquitoes.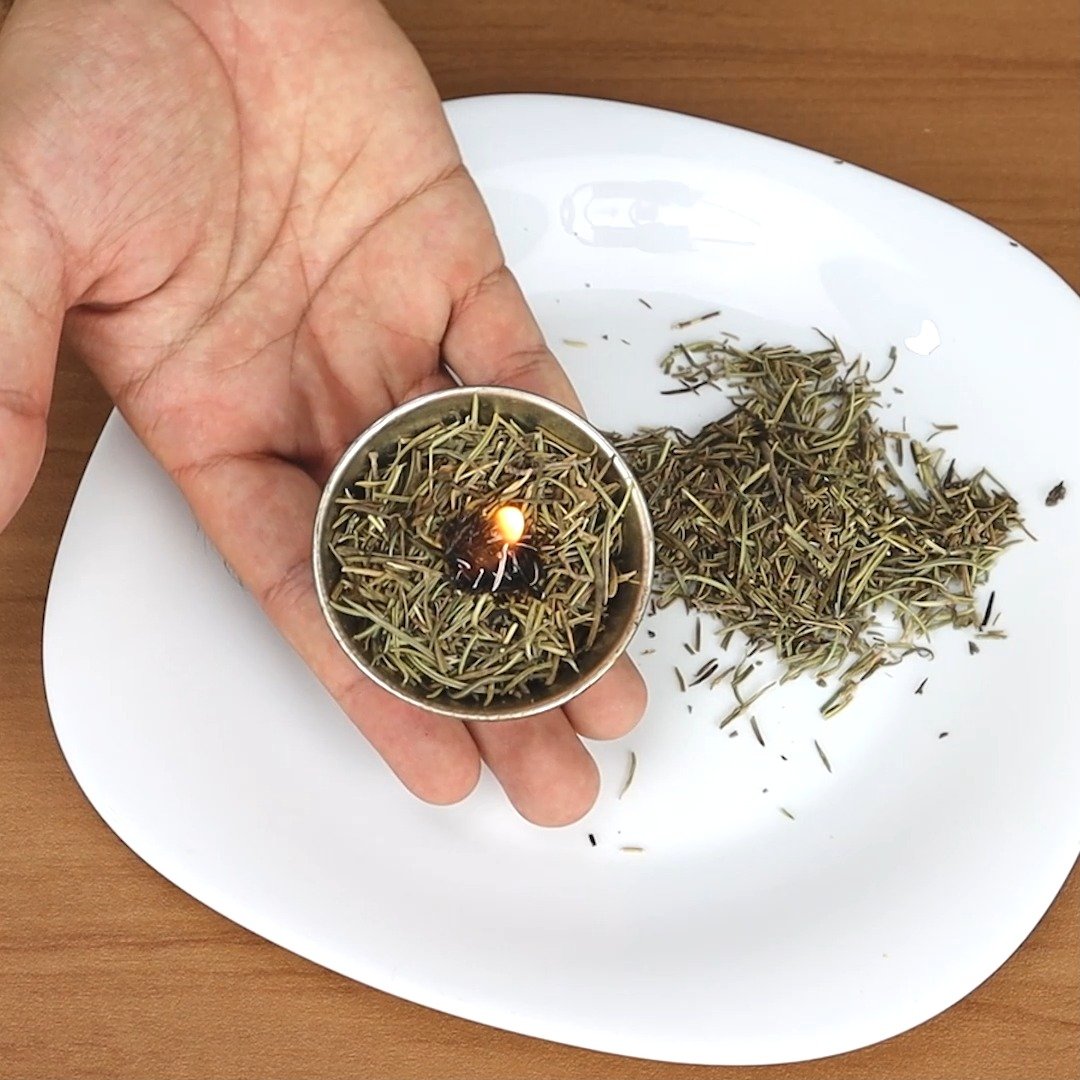 How it Works:
The strong scent of burning rosemary is unpleasant to many insects, deterring them from entering an area.
Safe Alternative:
Unlike chemical repellents, rosemary is a natural, non-toxic option, making it suitable for gardens and patios.
4. Mood Enhancement
The aroma of burning rosemary can have uplifting effects on mood.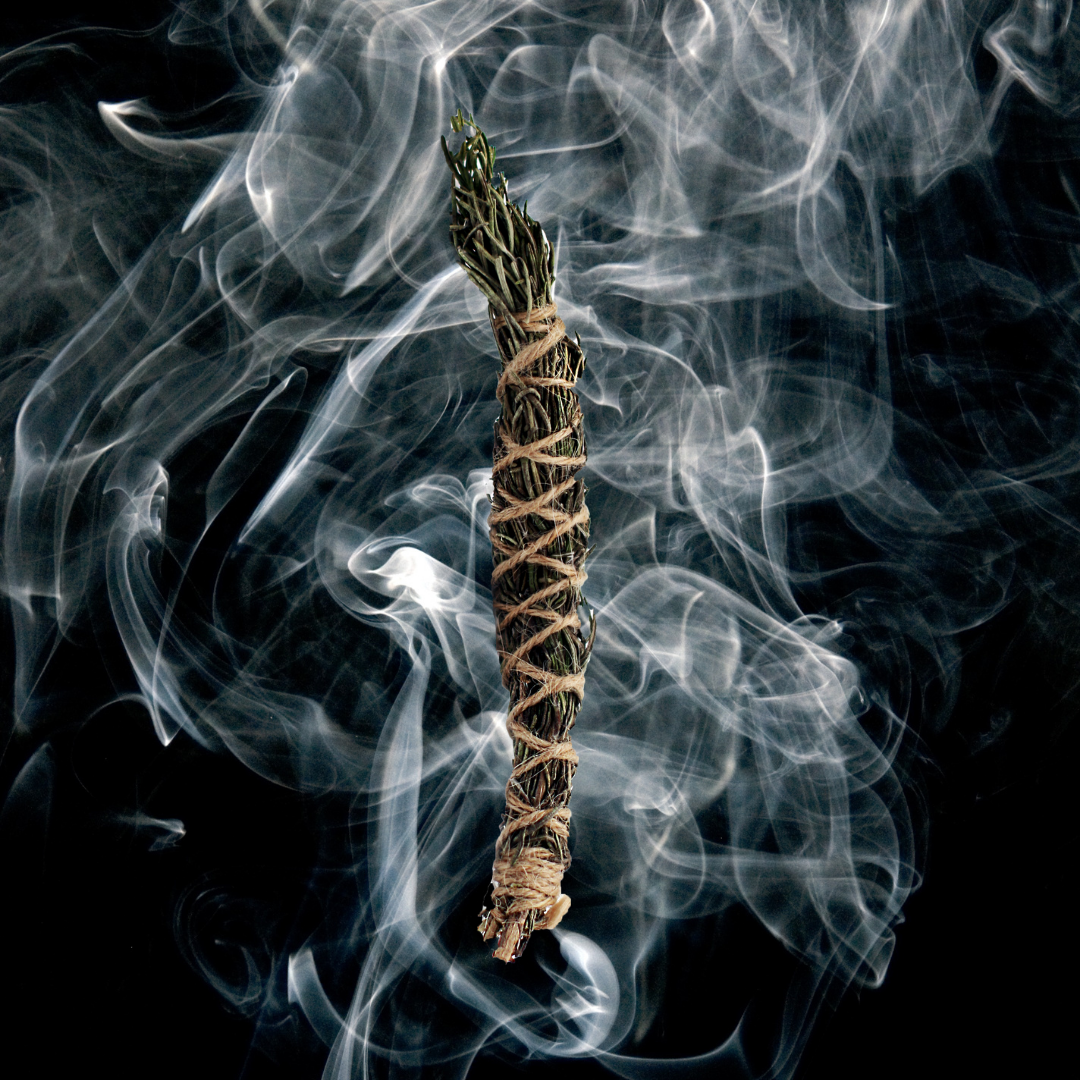 Reducing Anxiety:
Studies have shown that rosemary scent can reduce cortisol levels, a stress hormone, thereby reducing anxiety.
Promoting Well-being:
The calming fragrance can induce a sense of relaxation and well-being.
5. Air Purification
Burning rosemary can help in cleansing the air in your surroundings.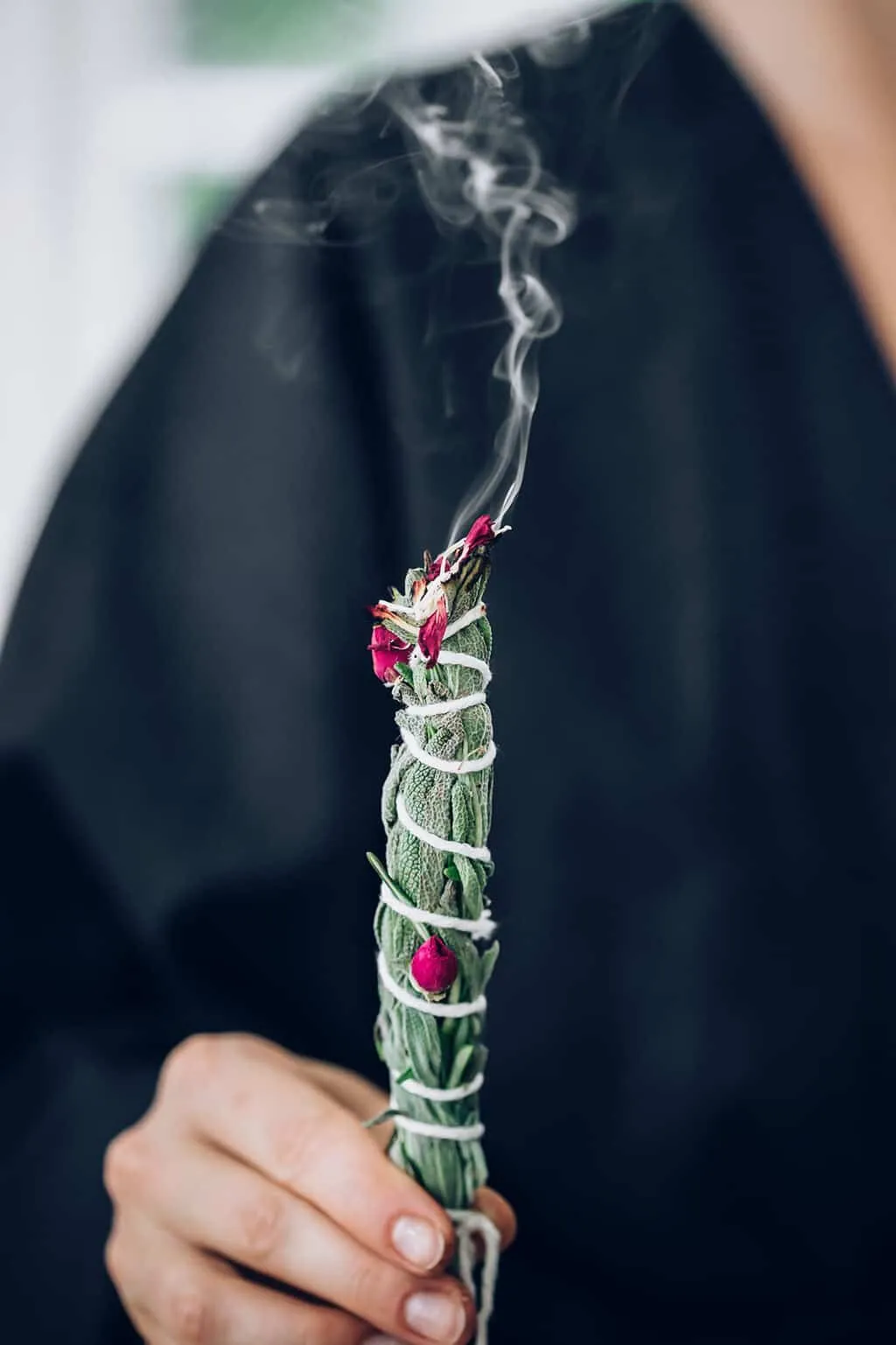 Removing Odors:
The potent fragrance can mask and eliminate unwanted odors.
Anti-bacterial Properties:
Rosemary has natural antibacterial properties, so burning it can potentially help reduce airborne bacteria.
6. Enhancing Sleep Quality
For those struggling with insomnia or restless sleep, rosemary might offer a solution.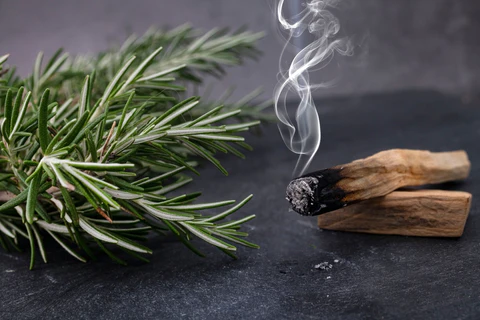 Relaxation:
The calming effects of rosemary aroma can aid in relaxation, essential for good sleep.
Reducing Nightmares:
Historically, rosemary was believed to drive away bad dreams when placed under a pillow. Burning it in the bedroom might offer similar benefits.
7. Rituals and Ceremonies
Rosemary has often been incorporated in various rituals and ceremonies.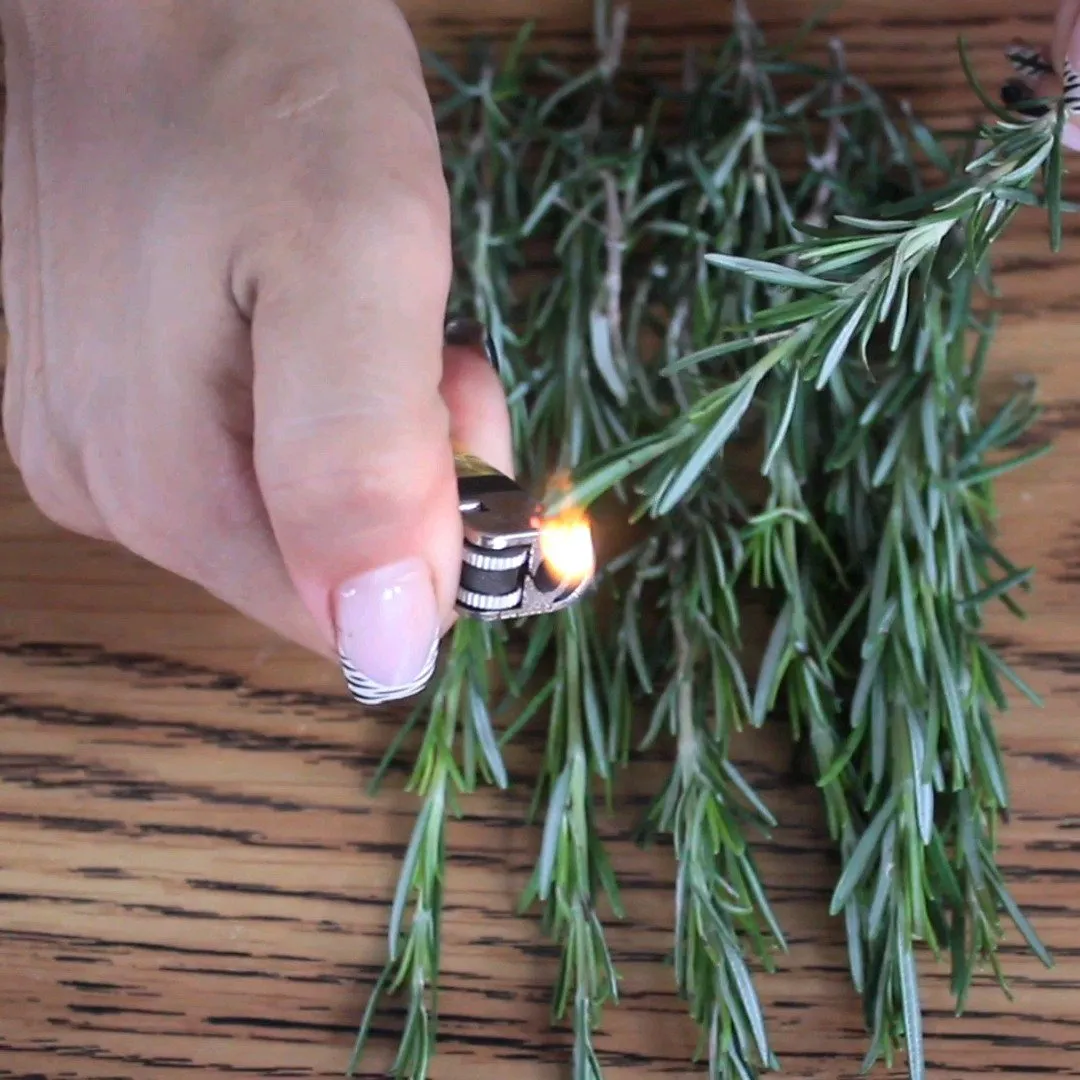 Weddings:
In the past, rosemary was associated with love and fidelity, making it a part of wedding ceremonies.
Funerals:
Rosemary symbolizes remembrance and has been used in funerals to honor the deceased.
Spiritual Practices:
Many modern spiritual practitioners incorporate burning rosemary in rituals to enhance clarity and vision.
8. Beautifying Gardens and Patios
Beyond the practical benefits, burning rosemary can also enhance the ambiance of gardens and patios.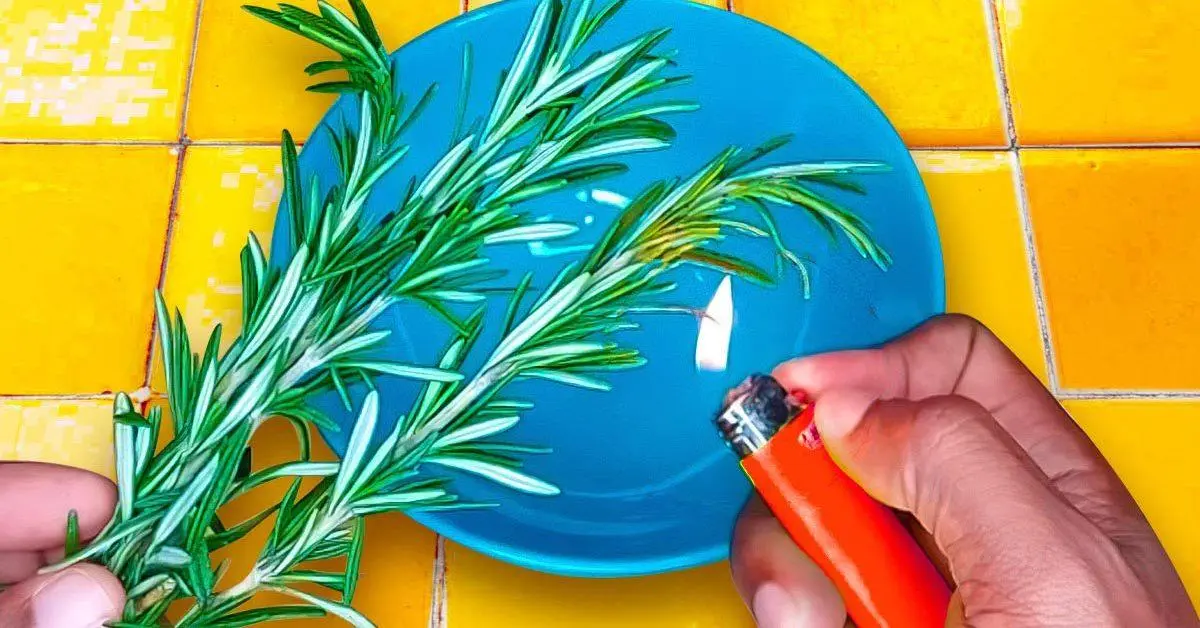 Aesthetic Appeal:
Using rosemary branches in decorative fire pits can add both beauty and fragrance.
Social Gatherings:
Burning rosemary during outdoor gatherings can keep insects at bay while setting a serene environment.
Final Thoughts
Rosemary, while primarily celebrated for its culinary uses, offers numerous benefits when burned, ranging from spiritual cleansing to practical applications like repelling insects. As with any practice, it's essential to be cautious and ensure proper ventilation when burning rosemary indoors. Embrace this age-old herb and let its fragrant smoke weave magic in your home and garden.