Sleep is as essential to our health as a balanced diet and regular exercise. In the quest for improved sleep quality, many individuals have turned towards natural remedies. One such remedy, which has recently caught the attention of wellness enthusiasts, is banana tea. This simple, homemade drink is said to offer a multitude of benefits, especially in promoting restful sleep. In this comprehensive guide, we will explore the recipe for banana tea, discuss its potential benefits for sleep, and delve into the science behind how it may help you drift off into a peaceful slumber.
What is Banana Tea?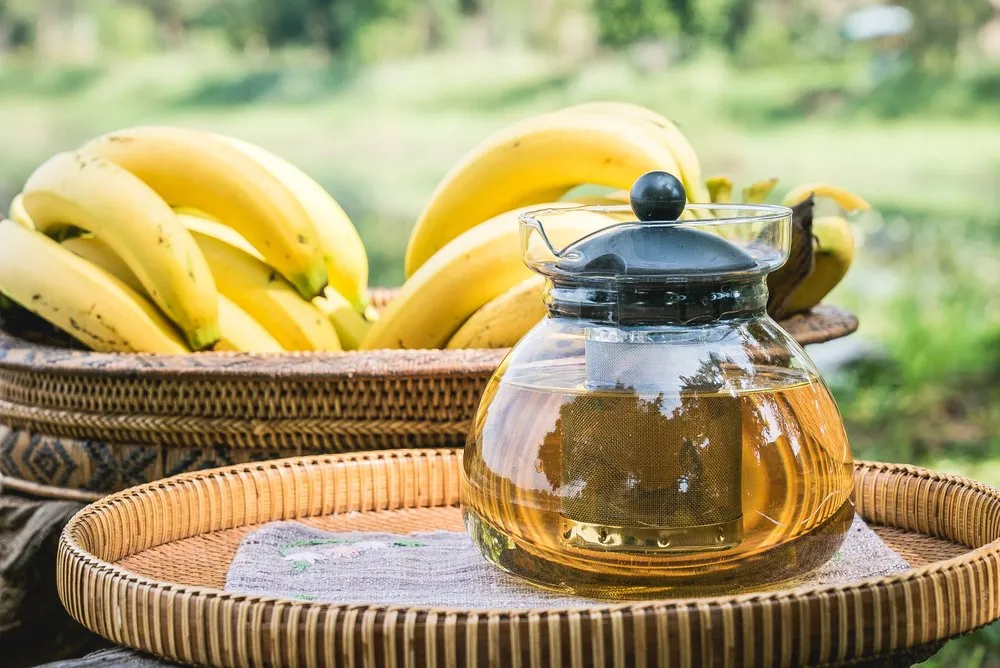 Banana tea is a warm beverage made by steeping a whole banana in hot water. It can be made with or without the peel, which some argue contains the highest concentration of nutrients. Regardless of preparation, banana tea is praised for its high levels of potassium and magnesium – two minerals that play a crucial role in relaxation and sleep.
Recipe for Banana Tea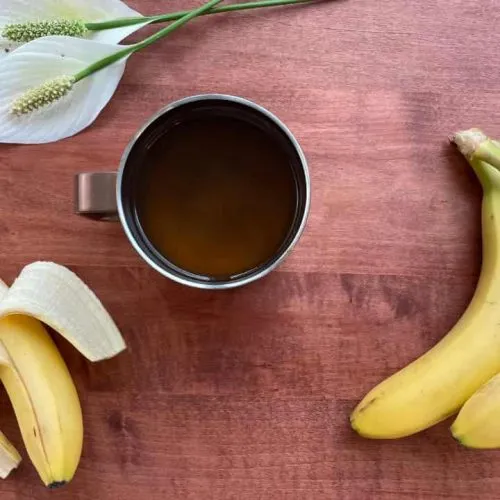 To start reaping the benefits of banana tea, you need to know how to make it. The recipe is straightforward and requires minimal ingredients and preparation time.
Ingredients:
1 organic banana
1 pot of boiling water
Cinnamon or honey (optional, for taste)
Preparation:
Begin by cutting off the ends of the banana.
Place the banana into a pot of boiling water. If you prefer a stronger tea and additional potential benefits, you can boil the banana with the peel on. However, ensure the banana is organic to avoid consuming any pesticides.
Allow the banana to steep for about 10 minutes.
Using a colander, pour the water into a mug, straining out the banana.
Add a sprinkle of cinnamon or a teaspoon of honey for flavor if desired.
Enjoy the tea about an hour before bedtime.
Nutritional Profile of Banana Tea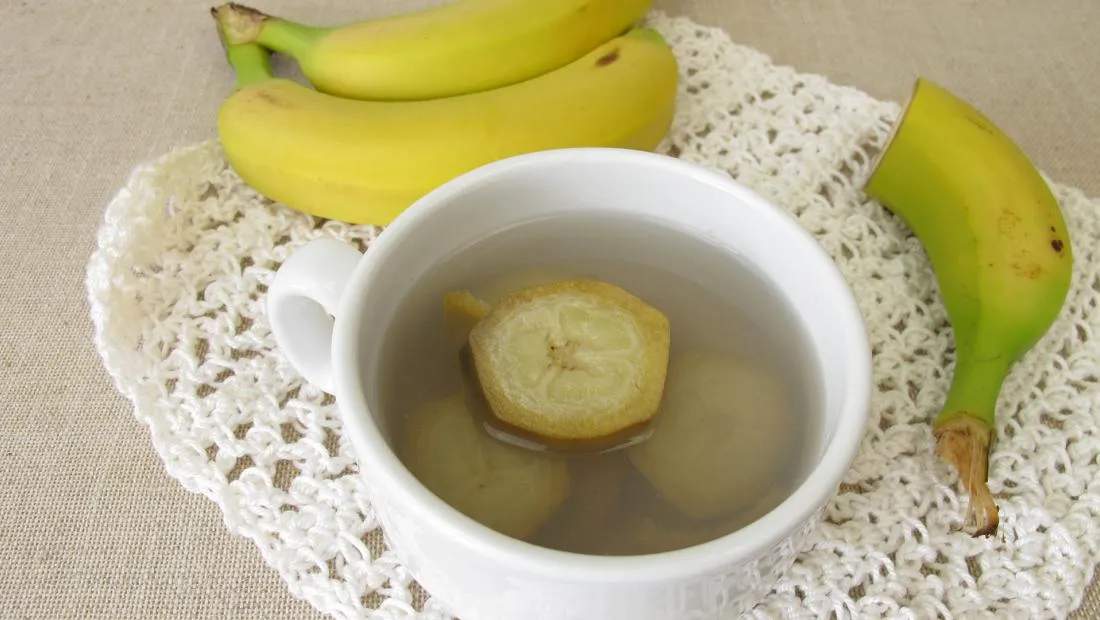 Understanding the nutrients in banana tea is key to comprehending its potential sleep benefits. Here's what a cup of banana-infused water, especially with the peel, may contain:
Potassium: Essential for muscle relaxation and nerve function.
Magnesium: Known as a natural relaxant, it helps to de-stress and can lead to better sleep.
Tryptophan: An amino acid that, once in the body, turns into serotonin and melatonin – the sleep hormone.
Benefits for Sleep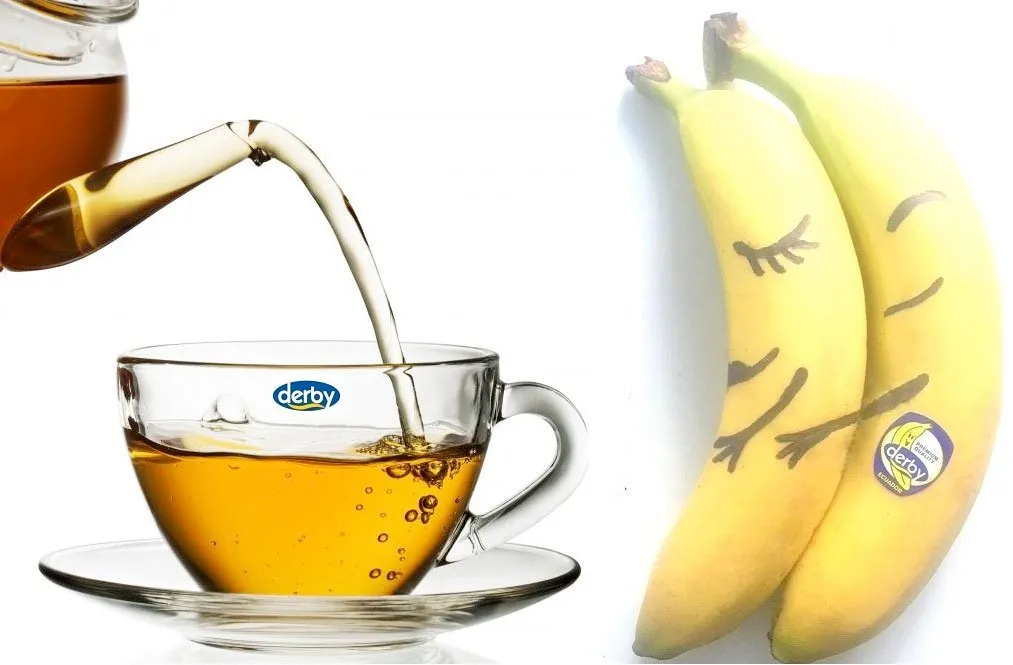 Now, let's discuss the various ways in which banana tea might benefit sleep:
Rich in Magnesium and Potassium
Magnesium and potassium are minerals that act as muscle relaxants. By relaxing the muscles, they help the body to wind down and prepare for sleep. Since bananas, and particularly banana peels, are rich in both, banana tea may be particularly effective in promoting relaxation.
Natural Source of Tryptophan
Bananas are a natural source of tryptophan, which is a precursor to serotonin – a neurotransmitter that promotes a sense of well-being and relaxation. Tryptophan is also involved in the production of melatonin, which is critical for regulating sleep cycles.
An Antioxidant Powerhouse
Bananas are loaded with antioxidants, which can help reduce inflammation that might interfere with a restful night's sleep. By combating oxidative stress, the body can enter a more relaxed state conducive to sleep.
Low in Sugar
Unlike many sleep-inducing beverages, banana tea is naturally low in sugar, especially when made without the banana's flesh. This means it won't cause a spike in blood sugar levels before bed, which can disrupt sleep.
Potential Drawbacks and Considerations
While banana tea is generally safe for consumption, it's important to consider a few potential drawbacks:
Allergies: As with any food product, some individuals may be allergic to bananas.
Medication Interactions: The high levels of potassium in banana tea may interact with certain medications, particularly those for blood pressure and kidney function.
Quality of Bananas: Non-organic bananas may contain pesticides, especially in the peel, which could negate the tea's health benefits.
Personal Experiences and Anecdotal Evidence
Many individuals who have incorporated banana tea into their nighttime routine report a noticeable improvement in sleep quality. While these accounts are largely anecdotal, they add to the growing popularity of banana tea as a natural sleep aid.
What the Research Says
Scientific research on banana tea, specifically, is limited. However, studies on the sleep-promoting effects of magnesium and potassium support the idea that banana tea may be beneficial.
How to Integrate Banana Tea into Your Nighttime Routine
For those looking to try banana tea for sleep, consistency is key. Drink the tea as part of your regular nightly routine to potentially see the benefits.
Conclusion
Banana tea, with its simplicity, natural ingredients, and potential health benefits, presents a promising natural remedy for those seeking to improve their sleep. While more research is needed to conclusively determine its efficacy, the anecdotal and nutritional evidence makes it a worthwhile consideration for anyone looking to enhance their nightly rest.
Remember, it's always best to consult with a healthcare professional before making significant changes to your diet or health routine, especially if you have underlying health conditions or are taking medications.
As you tuck into bed tonight, perhaps a warm cup of banana tea might just be the soothing ticket to the land of dreams.