Growing strawberries in a pot is a fantastic way to enjoy fresh, juicy berries right at your fingertips, even if you have limited space. Whether you have a balcony, patio, or a small backyard, strawberries can thrive in containers and provide you with a bountiful harvest. In this step-by-step guide, we will walk you through the process of growing strawberries in a pot, from selecting the right container to caring for your plants and enjoying the fruits of your labor.
Step 1: Choose the Right Container
Selecting the right container is crucial for successful strawberry cultivation. Opt for a pot that is at least 12 inches deep to accommodate the plant's shallow root system. Ensure the pot has drainage holes to prevent waterlogging. A wider container will allow for multiple plants and more abundant growth. Consider using a hanging basket, a traditional pot, or even a strawberry tower for vertical gardening.
Step 2: Select the Perfect Strawberry Varieties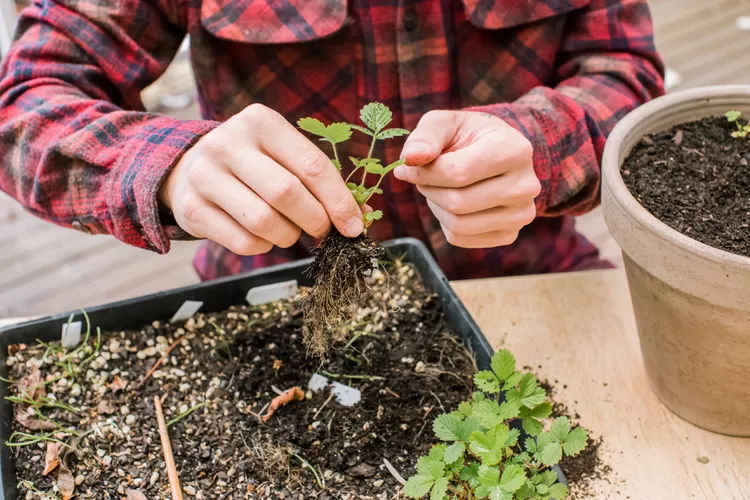 When it comes to choosing strawberry varieties, consider whether you prefer June-bearing or everbearing types. June-bearing varieties produce a single large harvest in early summer, while everbearing varieties yield multiple smaller harvests throughout the growing season. Some popular container-friendly varieties include 'Alpine', 'Tristan', 'Temptation', and 'Seascape'. Consult with local nurseries or gardening experts to select varieties that are well-suited to your climate and growing conditions.
Step 3: Prepare the Potting Mix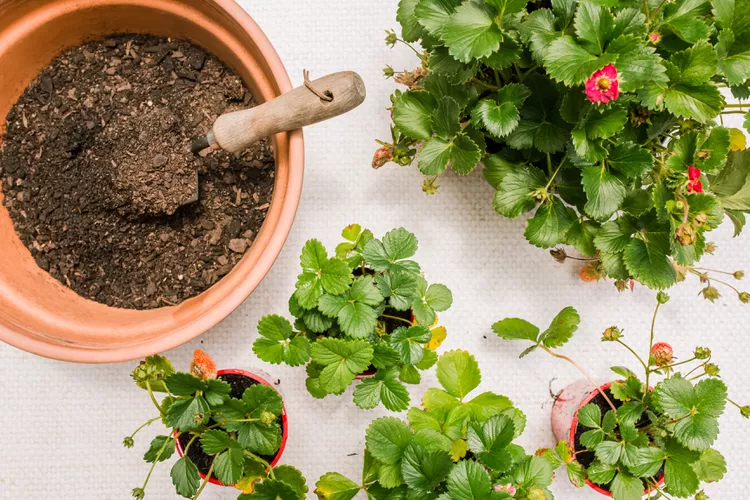 Strawberries require well-draining soil to thrive. Prepare a potting mix that is rich in organic matter. Combine equal parts of high-quality potting soil, compost, and coconut coir or perlite to improve drainage. This mixture will provide the necessary nutrients while ensuring proper moisture retention.
Step 4: Planting the Strawberries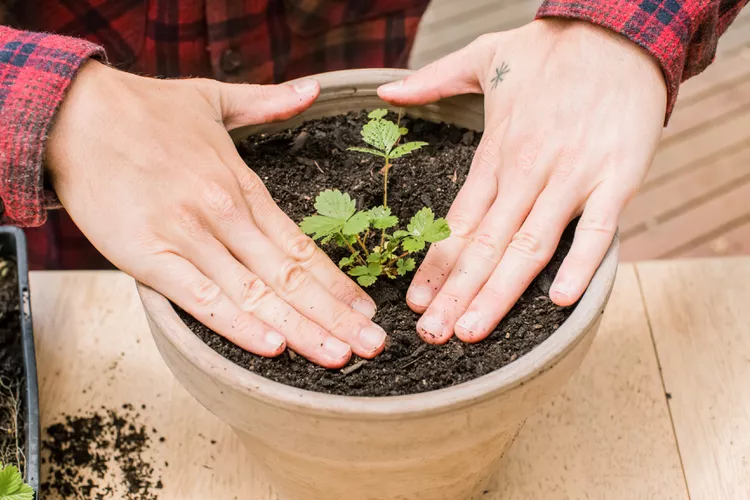 Fill the container with the prepared potting mix, leaving about an inch of space from the rim. Gently spread the strawberry plants' roots and place them in the pot, ensuring the crown (where the leaves emerge) is level with the soil surface. Space the plants about 8 inches apart to allow for adequate airflow and growth. Press the soil lightly around the roots to secure the plants.
Step 5: Watering and Care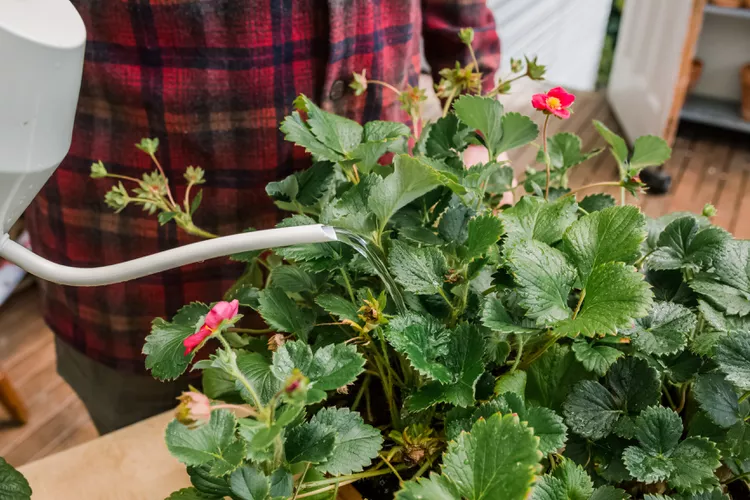 Watering is crucial for strawberry plants, especially during the growing season. Ensure the soil remains consistently moist, but not waterlogged. Strawberries generally require about 1 inch of water per week, but adjust the frequency based on the moisture levels of the potting mix. Avoid wetting the leaves excessively, as it can lead to diseases.
Fertilize the plants every two to three weeks with a balanced, slow-release fertilizer or use organic options like compost or diluted fish emulsion. Be sure to follow the instructions on the product label for appropriate dosage.
Step 6: Sunlight and Temperature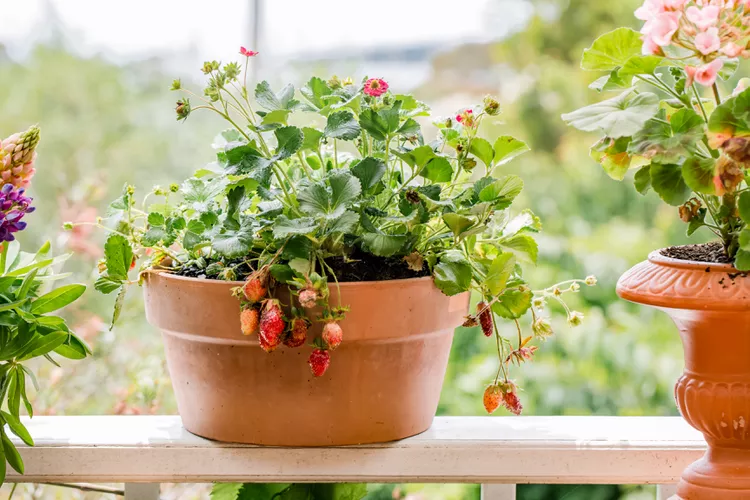 Place your strawberry pot in a location that receives at least 6 hours of direct sunlight daily. Strawberries thrive in full sun, which is essential for fruit production. Monitor the temperature as strawberries prefer a cool climate. If the weather gets too hot, move the pot to a partially shaded area to prevent stress on the plants.
Step 7: Pruning and Runners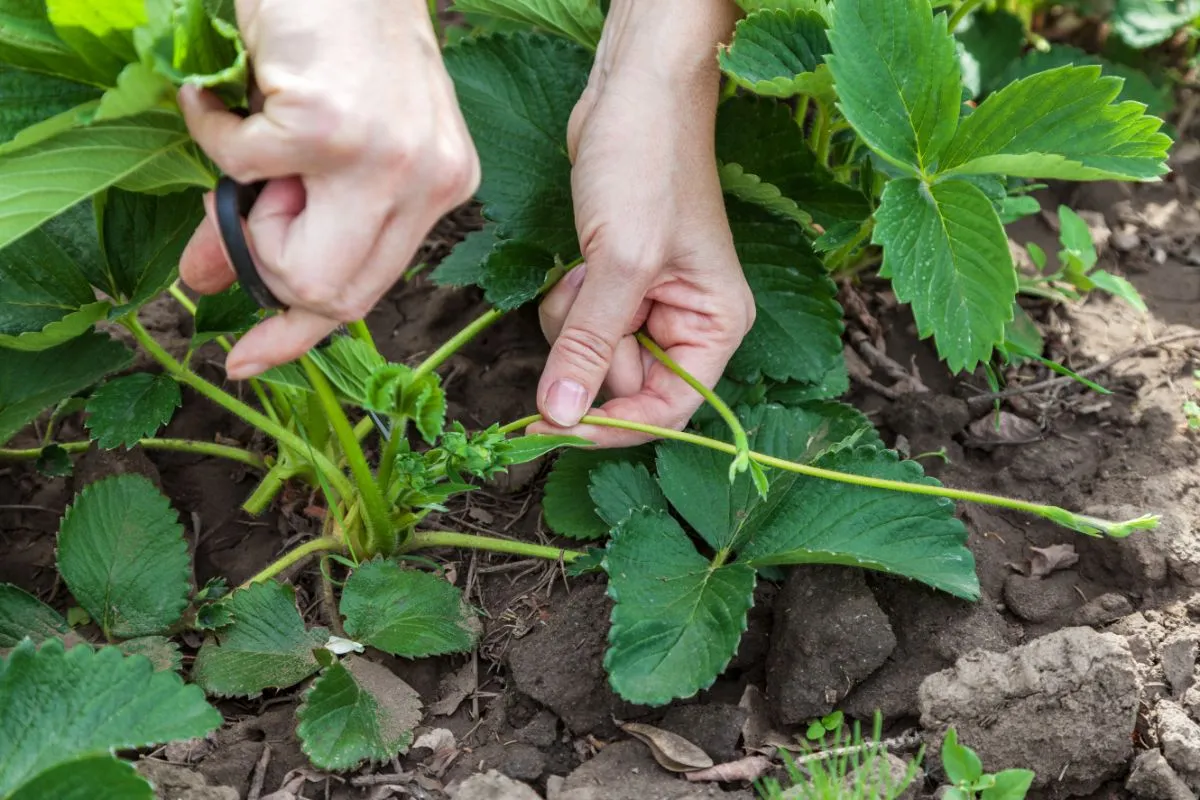 Regularly monitor your strawberry plants for runners, which are long stems that produce new plantlets. If you want to propagate more plants, allow a few runners to root in the pot. However, too many runners can hinder fruit production. Prune excess runners to maintain a manageable and productive strawberry patch.
Step 8: Pests and Disease Control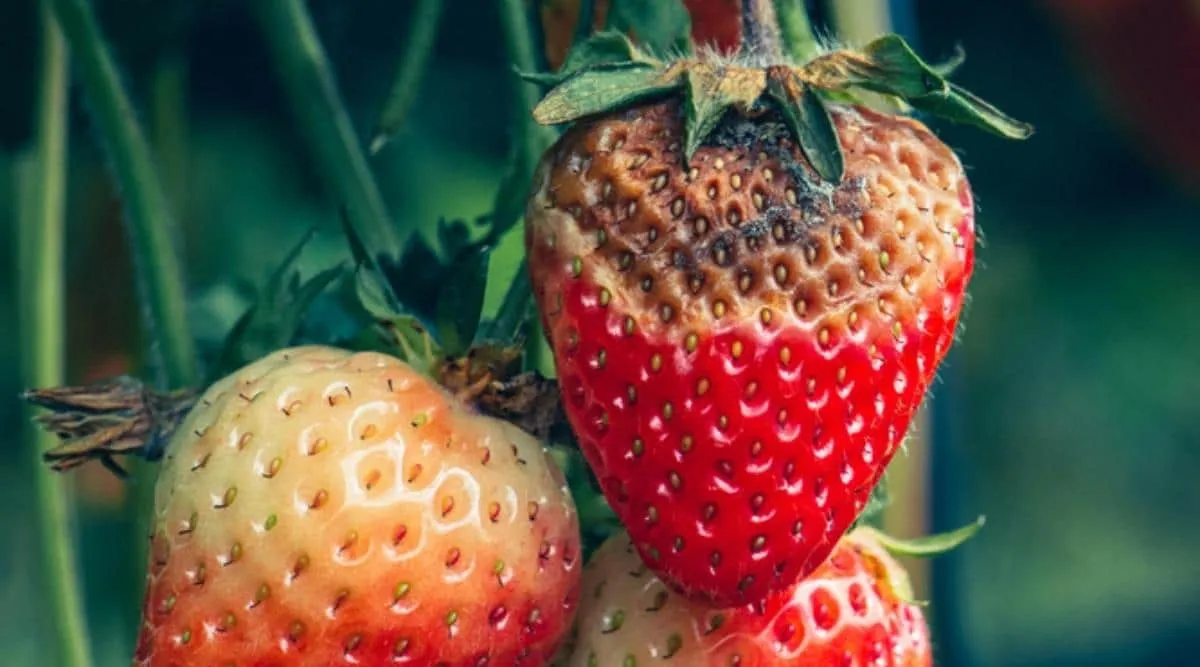 Keep an eye out for common pests like slugs, snails, aphids, and birds. Use organic pest control methods such as handpicking, applying diatomaceous earth, or using insecticidal soap. Inspect your plants regularly for signs of disease, such as fungal infections or wilted leaves. Remove and dispose of any affected plant parts promptly to prevent the spread of disease.
Step 9: Harvesting and Enjoying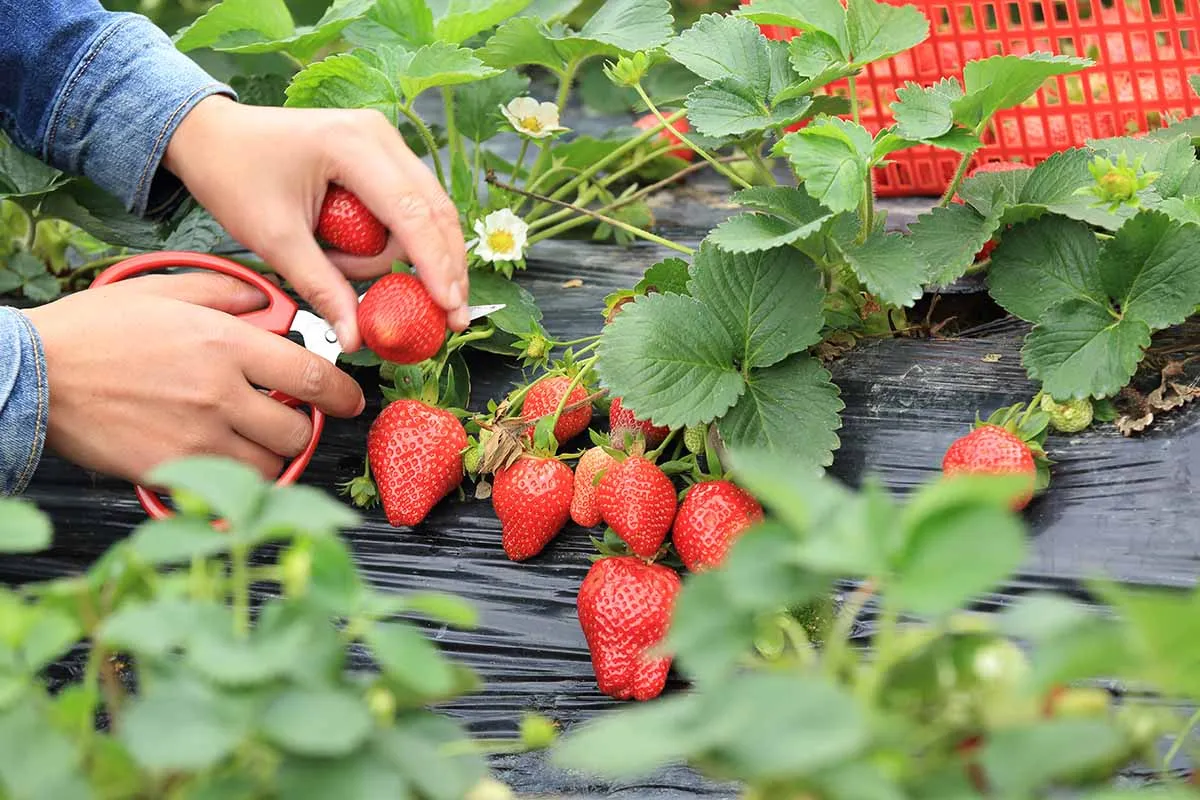 Strawberries are typically ready for harvest when they are fully red and plump. Gently twist or cut the berries from the stems, being careful not to damage the plant. Freshly harvested strawberries are a delight to savor on their own, in salads, or as a topping for desserts. Enjoy the fruits of your labor and share the bounty with friends and family.
Growing strawberries in a pot is a rewarding and enjoyable gardening experience. With careful attention to container selection, proper care, and maintenance, you can successfully cultivate your own delicious strawberries, no matter how limited your space may be. Follow this step-by-step guide, and soon you'll be relishing the sweet taste of homegrown strawberries picked fresh from your very own pot. Happy gardening!