To achieve a well-rounded and nutritious eating plan, daily consumption of varied foods is crucial.
For fruit intake, professionals propose that a typical adult should consistently ingest around one and a half to two cups each day.
A handy solution that won't be too burdensome is growing your own fruits at your domicile.
Here are some examples of fruit trees you can cultivate from the fruit's own seeds with simplicity and efficacy.
1- Peach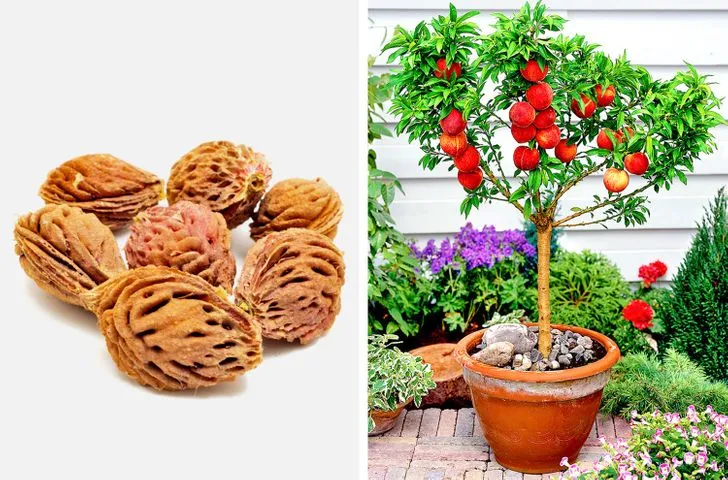 Start the process of stratifying peach pits by enclosing them in a moist paper towel and refrigerating them for 8 weeks. Afterwards, they're ready for planting.
To streamline the stratification, extract the seeds from the pits and place each one in a plastic bag, considering some may not endure the first year.
The ground should be deep, sandy and feature a layer of clayey limestone. Be cautious that inadequate soil drainage can destroy the peach tree's root system.
The soil should remain damp but not soaked to avoid rotting. The trees also require abundant sunlight. You can expect fruit-bearing in about 3 to 5 years.
2- Cherry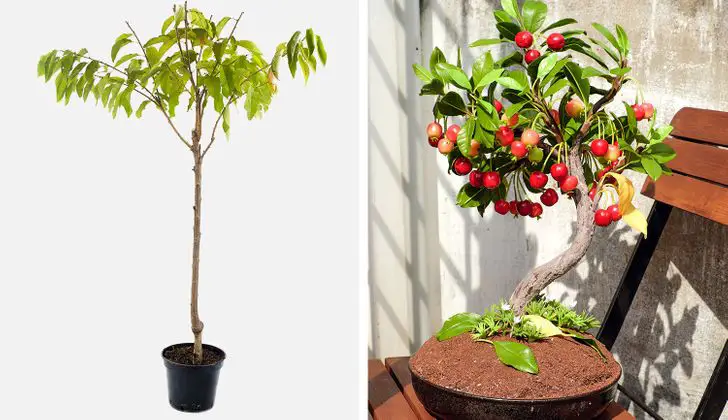 Cherry trees need a stratification period to bear fruit. For this, store dried seeds in a sealable plastic container and refrigerate for 10 weeks. Upon sprouting, plant them following these guidelines:
Cherry trees necessitate plentiful sunlight and good air circulation. They thrive in fertile, sandy soil with superior drainage.
Maintain the soil slightly damp.
Patience is needed, as it can take 7-10 years to savour your own cherries.
3- Plum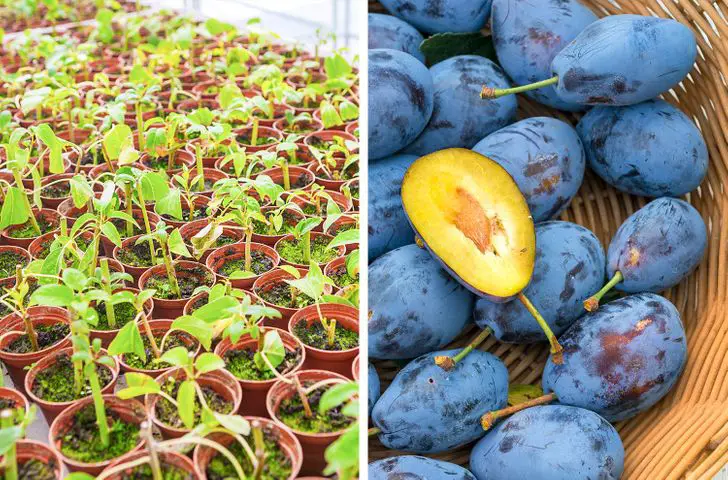 Cultivating a plum tree requires some preparation. Initially, leave a plum seed on a windowsill for a few days to dry. Use a nutcracker to retrieve the inner seed. Submerge the seeds in a glass of water overnight. Then place the seeds in a mason jar filled with compost or fertilizer, seal the jar and refrigerate for 6 to 8 weeks until roots sprout.
Plant the sprouts in a potting mix that has a 2:1 ratio of soil to compost.
Plum trees require a minimum of 6 hours of direct sunlight each day.
Keep the soil somewhat moist during the germination period, but not overly so.
The plum tree will start to bear fruit in 3-5 years.
4- Apple tree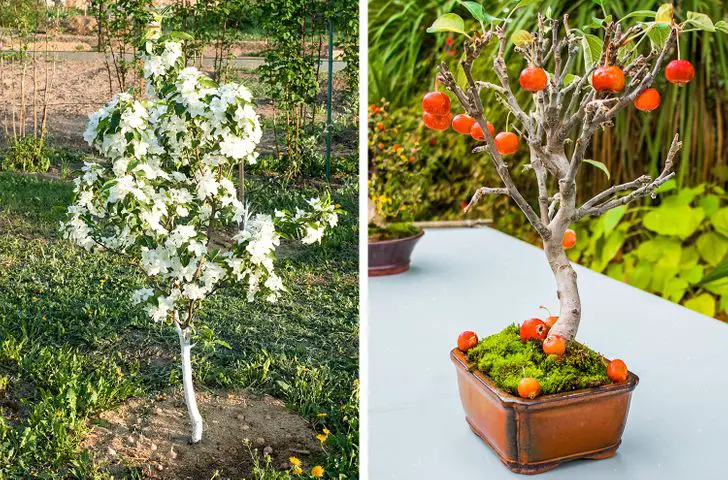 Growing an apple tree from seed can result in a different type than the original seed. The tree will reach its full height unless a dwarf variety is chosen. To boost your success:
Use 2 different types of seeds for fruiting. Store them in a sealable plastic bag on a damp paper towel in the refrigerator for 70 to 80 days.
Plant the sprouts in early spring.
Ensure ample sunlight for the seeds by placing them on a windowsill.
Water the young tree every 10-12 days, gradually reducing as it grows.
Expect to wait 8 to 10 years for fruit from a seed-planted tree.
5- Pear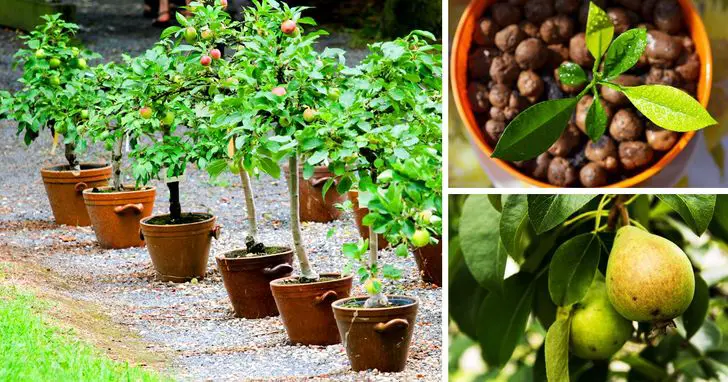 For better germination, it's good to stratify the seeds first. Place the seeds in a plastic bag with damp peat moss and refrigerate for 60 to 90 days. Afterwards, immerse the seeds in water for 2 days, then plant.
Pear trees require well-draining soil and at least 6 hours of sunlight daily.
Water at least once a week, preferably in the morning or afternoon.
Fruit-bearing can take 3 to 10 years.
6- Avocado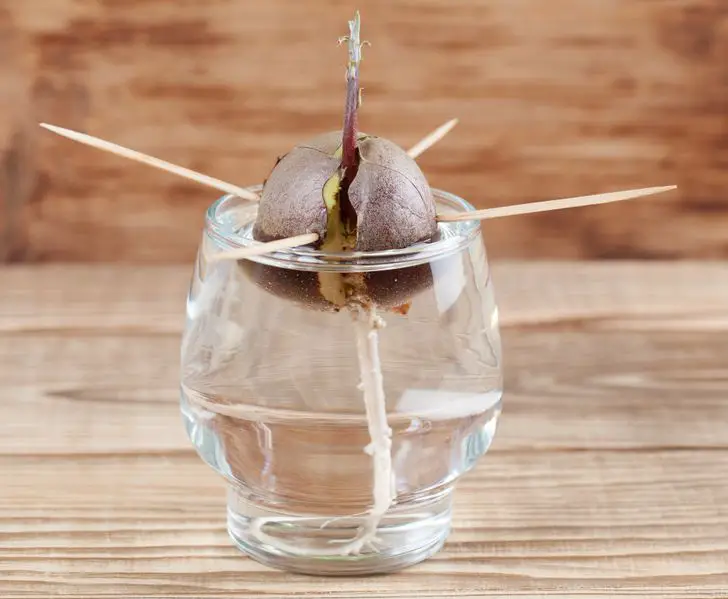 To plant an avocado seed, prepare a sprout first. Use 3 or 4 toothpicks to suspend the seed in a glass of water (point down), covering roughly an inch of it. Keep the glass in a warm spot out of direct sunlight for 2-6 weeks until roots sprout.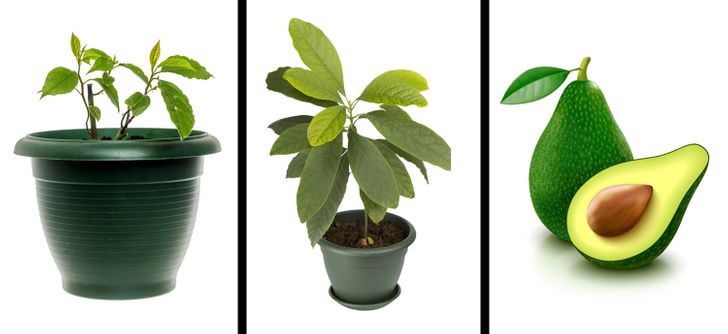 Plant the sprout with part of the seed exposed to air. It's best to plant between March to June.
Avocado trees prefer moderate humidity and should be watered 2-3 times a week.
It can take between 5 to 13 years to bear fruit.
7- Lemon tree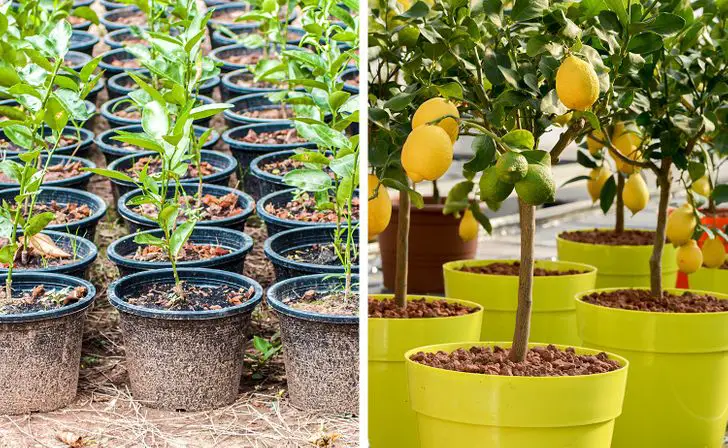 You can grow lemons easily from seeds, adhering to these guidelines:
Plant 5-10 seeds at a time in case some fail to germinate. Larger seeds from a fresh lemon are the best choice.
Lemon trees are thirsty plants, so maintain damp soil by watering 2-3 times a week.
Seedlings require 10 to 14 hours of sunlight, while mature trees need at least 8 hours.
When roots are visible through the pot's drainage holes, it's time to transplant the tree into a larger pot.
The tree will bear fruit in about 5 years, although in some cases, the wait can be up to 15 years.
8- Tangerine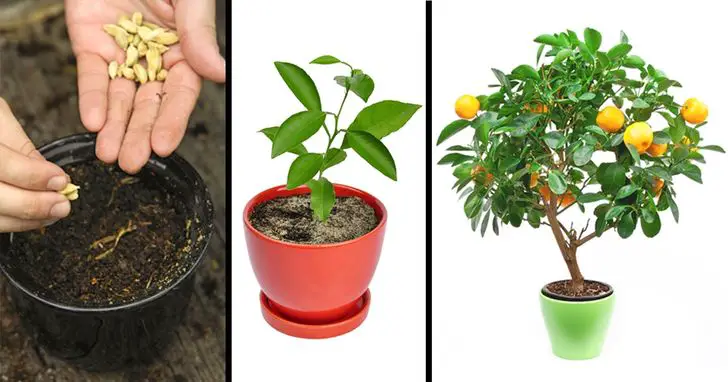 Tangerines can grow to 3 to 4 m tall. To grow them, remember:
Place the tree in a brightly lit location but out of direct sunlight. Ensure good drainage with soil and water.
Fresh fruit seeds are recommended as they are more viable, and planting should ideally be done in spring or early summer.
When seedlings grow larger, transfer them to a larger container with a potting soil mix.
A tangerine tree grown from seed will take 4 to 7 years to flower and produce fruit.