Discover Indoor Plants that Boost Health and Elevate Home Aesthetics
Dive into a list of houseplants that not only refine the ambiance of your living space but also contribute to your well-being. These greens thrive indoors, demand minimal upkeep, and excel at refining the air quality.
1. Jasmine
Jasmine is a gem for your well-being. Compounds in this fragrant plant have properties that alleviate stress, balance mood fluctuations, enhance sleep patterns, and in ample amounts, can bolster immunity and potentially invigorate libido.
For optimal growth, plant jasmine in a container filled with porous soil and place it where it can bask in sunlight. Nourish it weekly with a potassium-rich fertilizer during the summer months. Ideally, position it adjacent to a barrier or trellis in a sunlit spot. Though jasmine can adapt to semi-shade, they truly flourish under unabridged sunlight.
2. Spider Plant
A spider plant stands as a sentinel against airborne adversaries like formaldehyde and carbon monoxide – contaminants commonly found in everyday items like paper goods, wooden fixtures, and some textiles. For those who claim they can't sustain a plant, the spider plant is your ally – it's forgiving and low-maintenance.
Maintain a balanced moisture level for these plants – avoid extremes of over-watering or drying out. They thrive under soft to moderately bright indirect light. Direct, intense sunlight might scorch their foliage, leaving unsightly brown patches. Owing to their rapid growth, consider rehousing them biennially.
3. Peace Lily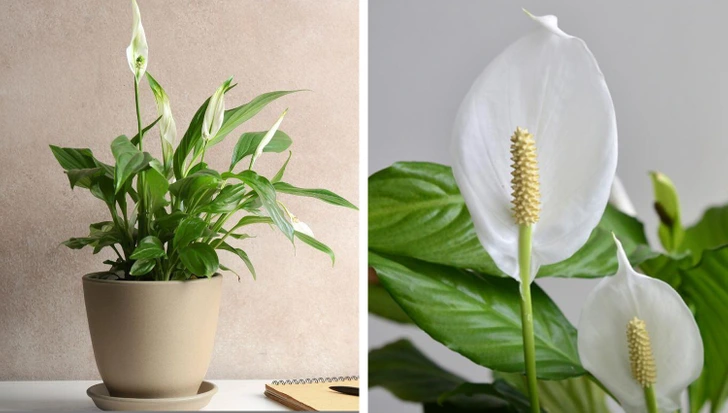 Peace lilies are the quintessence of form and function. During summer, they flaunt elegant white blooms, enhancing the aesthetic of any room. Beyond their visual appeal, they are virtuosos in cleansing indoor air – adept at absorbing noxious agents like ammonia, formaldehyde, and trichloroethylene. However, those susceptible to pollen might want to exercise caution owing to its pollen and floral aroma.
When potting them, opt for moisture-retentive yet slowly draining soil. They dislike being parched, but consistently soggy conditions can breed root fungi. Biennial springtime repotting rejuvenates the soil. As they grow robustly, splitting them becomes necessary. When they seem too snug in their containers, consider dividing them for propagation or spatial ease.
4. Sansevieria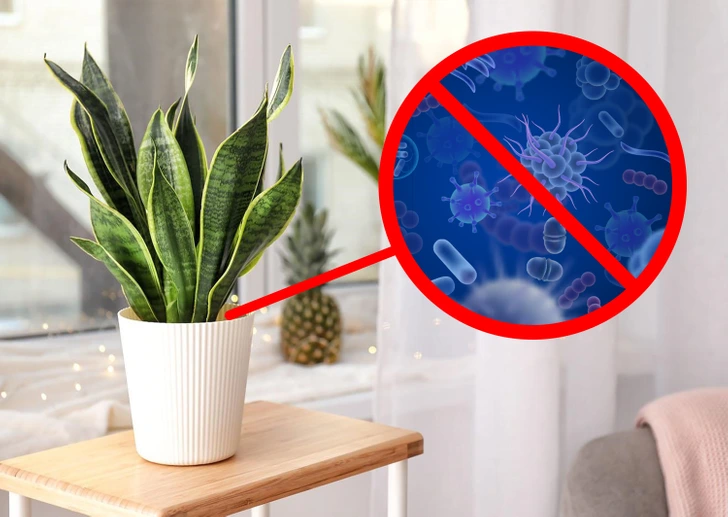 Sansevieria, commonly known as the snake plant, is the perfect companion for bedrooms because it excels at enhancing indoor air purity. These hardy plants efficiently filter out toxins such as formaldehyde, toluene, and benzene. To fully harness its air-cleaning capabilities, it's good to have a few of them around. Noted for its low-maintenance nature, this plant thrives in indirect light.
Growing them from seeds is a possibility, with sprouts appearing within 3-6 weeks. For optimal growth, it's recommended to let them bask in occasional direct sunlight even though they generally prefer shade. The ideal soil for them is loose and drains well, with a sandy consistency being perfect.
5. The Herb of Remembrance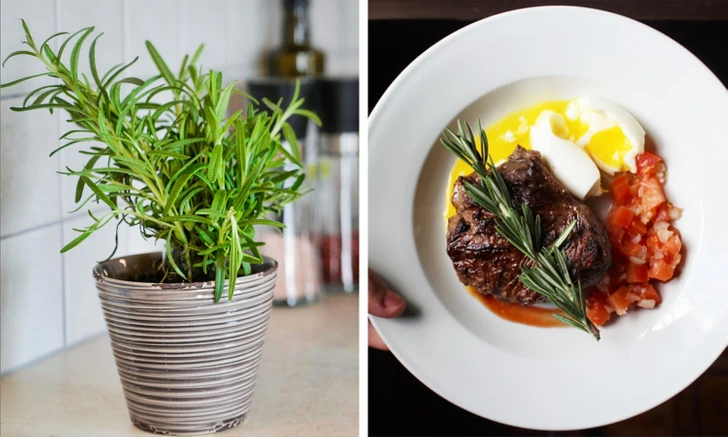 While rosemary is renowned for its potential to boost memory and focus, it's also beneficial for alleviating muscle discomfort and fortifying the immune system. Additionally, it adds a delightful flavor to your dishes.
Throughout its active growth phase, moderate, consistent watering is key. Although they typically don't require feeding, a slight boost may be needed if they appear undersized or blemished. For year-round freshness, consider keeping them indoors during colder months, ensuring they get ample bright light.
6. Climbing Ivy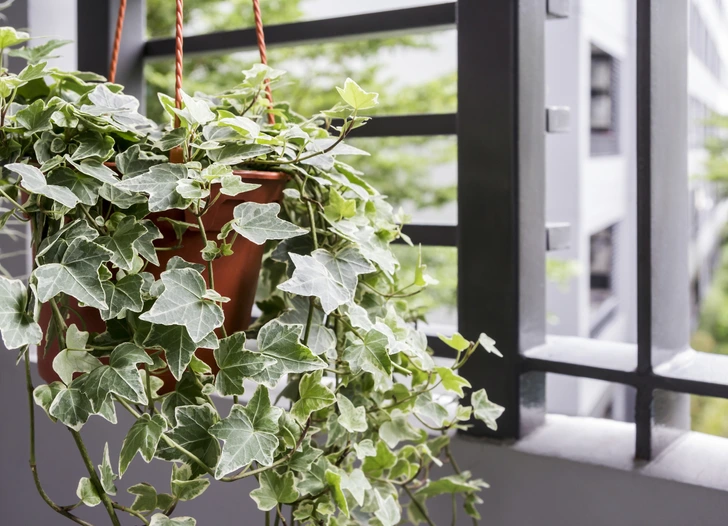 Notably, English ivy filters nearly 90% of airborne mold, aiding asthma patients and promoting sound sleep. One caution: it's toxic when ingested, posing risks to pets and toddlers.
Before watering, it's essential to assess the soil's moisture level as they prefer a drier environment. Ideal conditions include consistently moist soil, without waterlogging. They thrive in temperatures between 70°F and 90°F and can be finicky about extreme cold or heat.
7. Tranquil Lavender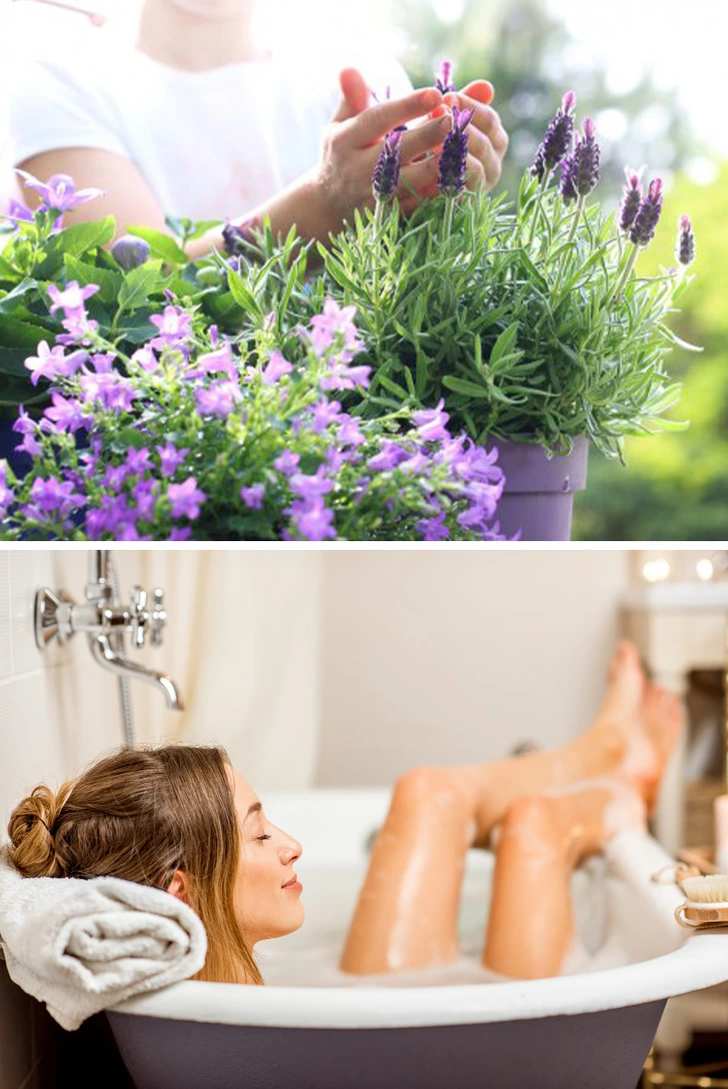 Lavender, in plant or sachet form, is celebrated for its calming effects, easing anxiety, nervous tension, and sleep disturbances.
The optimal planting time is between April and May when the ground naturally heats up. It's best not to introduce them during cold seasons due to sensitivity to chilly, damp soil. While they flourish best in garden settings, they're also container-friendly. They crave sunlight and a dry, fertile base, with clay-heavy soil being a no-go.
8. Soothing Aloe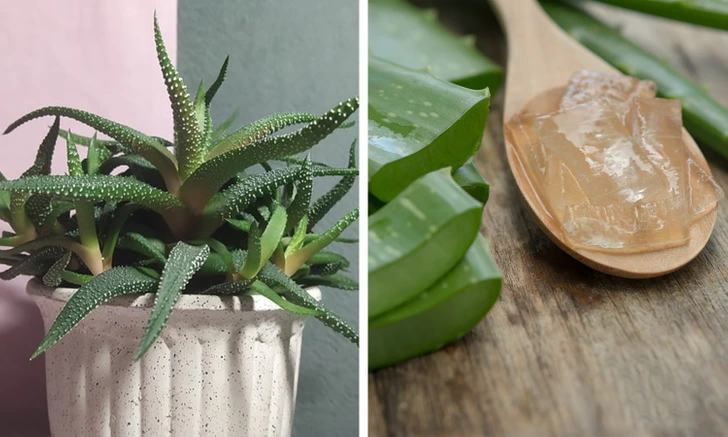 Aloe vera is prized for its therapeutic attributes, offering relief for various skin conditions from sunburn to psoriasis.
For a thriving outdoor aloe, about 6 hours of daily sunlight is ideal. If indoors, positioning it by a sunny window works wonders. They prefer slightly acidic soil but are pretty adaptable to various environments.
9. Resilient Pothos
Golden pothos excels at filtering out harmful agents often present in household products. If you're not naturally plant-savvy, this resilient vine is an excellent choice to begin with.
In the wild, these plants can reach impressive heights, but indoors, they usually extend to 6-10 feet. Though they favor bright, filtered light, they can endure various lighting conditions. It's important, however, to shield them from intense direct sun. Watering intervals of 1-2 weeks are ideal, allowing the soil to dry in between.
10. Majestic Ficus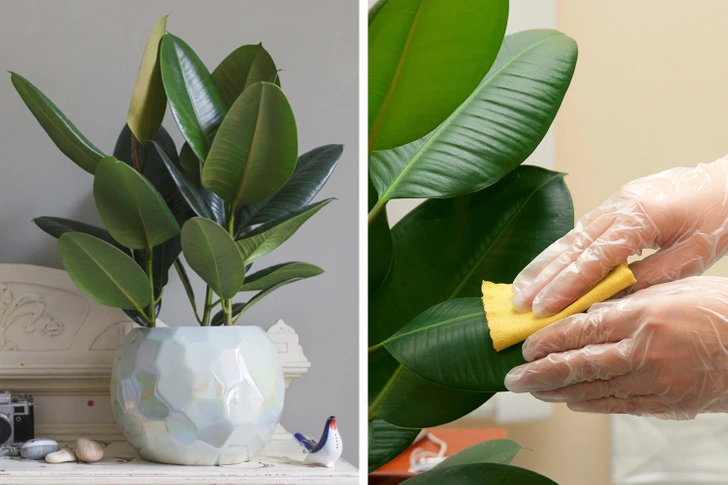 Known as the rubber plant, ficus trees can become quite expansive but aren't too demanding. Their broad leaves are effective air purifiers, which is why it's essential to keep them dust-free.
They have a penchant for luminous but gentle light. A curtained window is an ideal spot to provide them with filtered sunlight. During their growth phase, regular watering is essential, but overwatering can lead to yellowing and leaf drop.
11. Tropical Bromeliads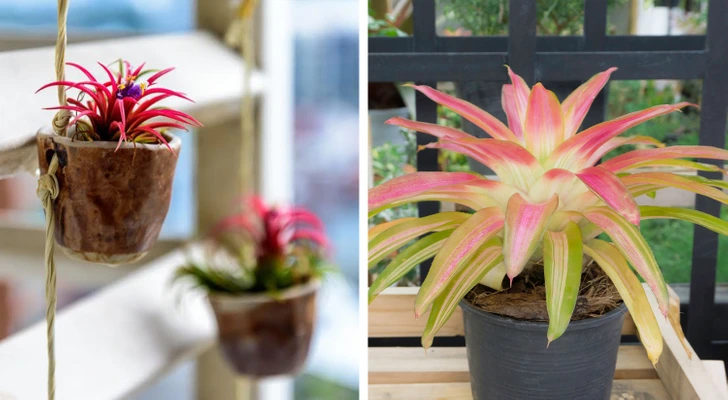 Bromeliads are proficient in filtering out a staggering 90% of harmful agents, particularly benzene. Sun-kissed areas bring out the best in these radiant plants.
Maintaining bromeliads is a breeze, with no fancy equipment or specific feed required. To keep them at their best, it's advisable to drain any accumulated water weekly to prevent build-up of debris or pests. These vibrant plants thrive under bright indoor lighting and feel most at home in shallower containers.
12. Vibrant Gerbera Daisies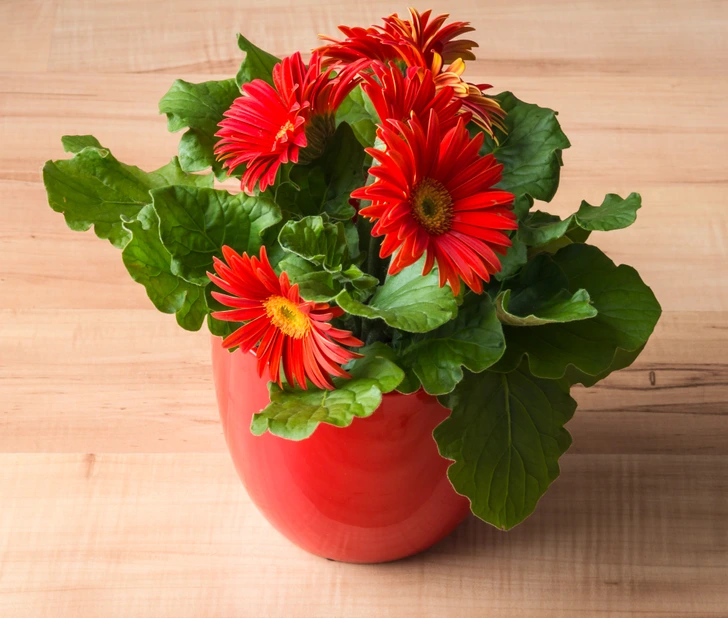 NASA has acclaimed the Gerbera daisy for its exceptional capability in purifying indoor air by eliminating benzene and releasing oxygen nocturnally. This can be particularly beneficial for those tackling sleep disturbances, as highlighted by the Lung Institute.
While these daisies relish ample sunlight, they're not fans of extreme heat. In sweltering regions, a spot with afternoon shade is ideal. Watering is essential when the soil feels dry, and in cooler climates, it's best to go easy on the hydration.
13. Humidifying Boston Ferns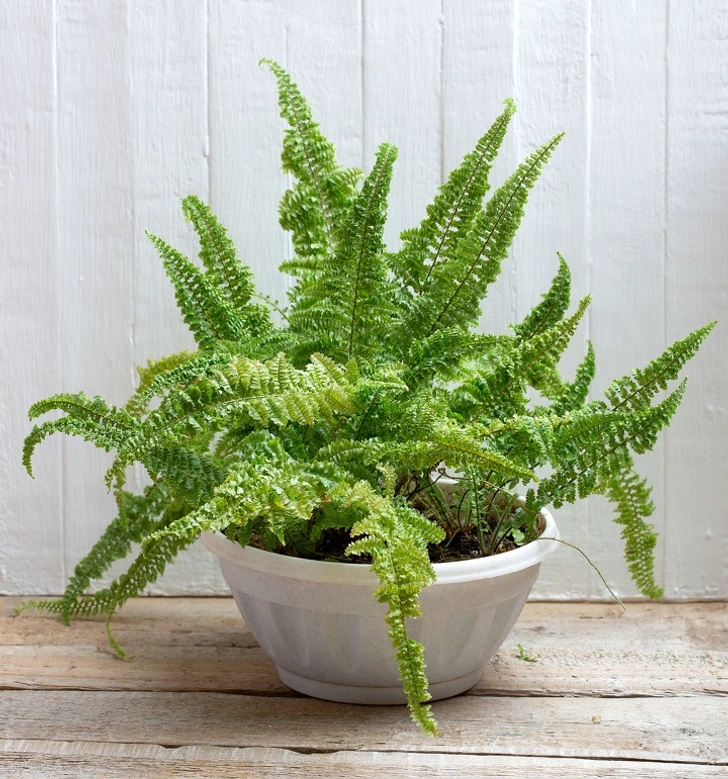 Boston ferns don't just add greenery; they act as natural humidifiers, tackling air impurities like formaldehyde. Their upkeep is straightforward: they favor indirect sunlight and a regular check to ensure their soil remains damp.
Whether it's spring or summer, these ferns desire luminous, diffused light, and a soil that's consistently moist but not soggy. While autumn and winter may reduce their thirst, ensuring they never entirely dry out is crucial.
14. Blooming Azaleas
Azaleas, with their vivid blossoms, do more than just beautify spaces; they actively purify indoor environments. A slightly humid atmosphere is what these flowers crave.
Spring is the ideal season to introduce azaleas, especially in areas that offer gentle shade. Direct sunlight isn't their ally, as it can scorch their delicate foliage. Whether standing alone or amidst a plant ensemble, they make a statement.
15. Lush Philodendron
Known for their ability to cleanse the air of toxins like xylene and formaldehyde, philodendrons are easy-going plants that prefer dimly lit spaces. However, they warrant caution as they can be harmful if consumed by kids or pets.
While they appreciate some sunlight, a spot by a window offering soft, indirect rays is perfect. Keep an eye out for overexposure, as it can lead to leaf discoloration.
Have any of these green companions found their way into your home? Or perhaps you're aware of other beneficial plants worth a mention? Do share your thoughts in the comments section!